A sweetly sun-kissed, nostalgic reverie, Drew Beskin & The Sunshine's "Sun Cancer" is a celebration of connection basking in the heat of the moment and a shining highlight off the band's debut album, 'Somewhere Sideways Same As You.'
Stream: "Sun Cancer" – Drew Beskin & The Sunshine
---
Let's make clear from the get-go, that no one's advocating for melanoma here. Rather, the final track off Drew Beskin & The Sunshine's new album is a sweetly sun-kissed, nostalgic reverie: A celebration of connection basking in the heat of the moment, "Sun Cancer" shines with an intimate and aching warmth.
I'm staring down in between
on a kick that i'm not proud of
feeling some emotion
fresh in my mind
i like to write with my ring on
sometimes go out
sometimes get out of it, nothing
sometimes there's nothing
at all my good vibes
are how i wish you saw
and i wish you saw an army of clowns
i saved a lo fi bad guy, red herring for you
Atwood Magazine is proud to be premiering the Karmen Smith-directed music video for "Sun Cancer," the final track off Drew Beskin & The Sunshine's recently-released debut album, Somewhere Sideways Same As You (released September 23, 2022 via Super Canoe and We Bought a Zoo Records). Athens, Georgia singer/songwriter Drew Beskin's new band is its own little ultra-indie supergroup: Featuring Elijah Johnston, Tommy Trautwein (Well Kept), and Gideon Johnston (Pink Stones, Hotel Fiction), The Sunshine stay true to their name as a ray of bright, radiant light. Their particular brand of indie rock is heartwarming, drenched in enchanting melodies and rich harmonies – and nowhere is this better felt than on their album's five-minute finale.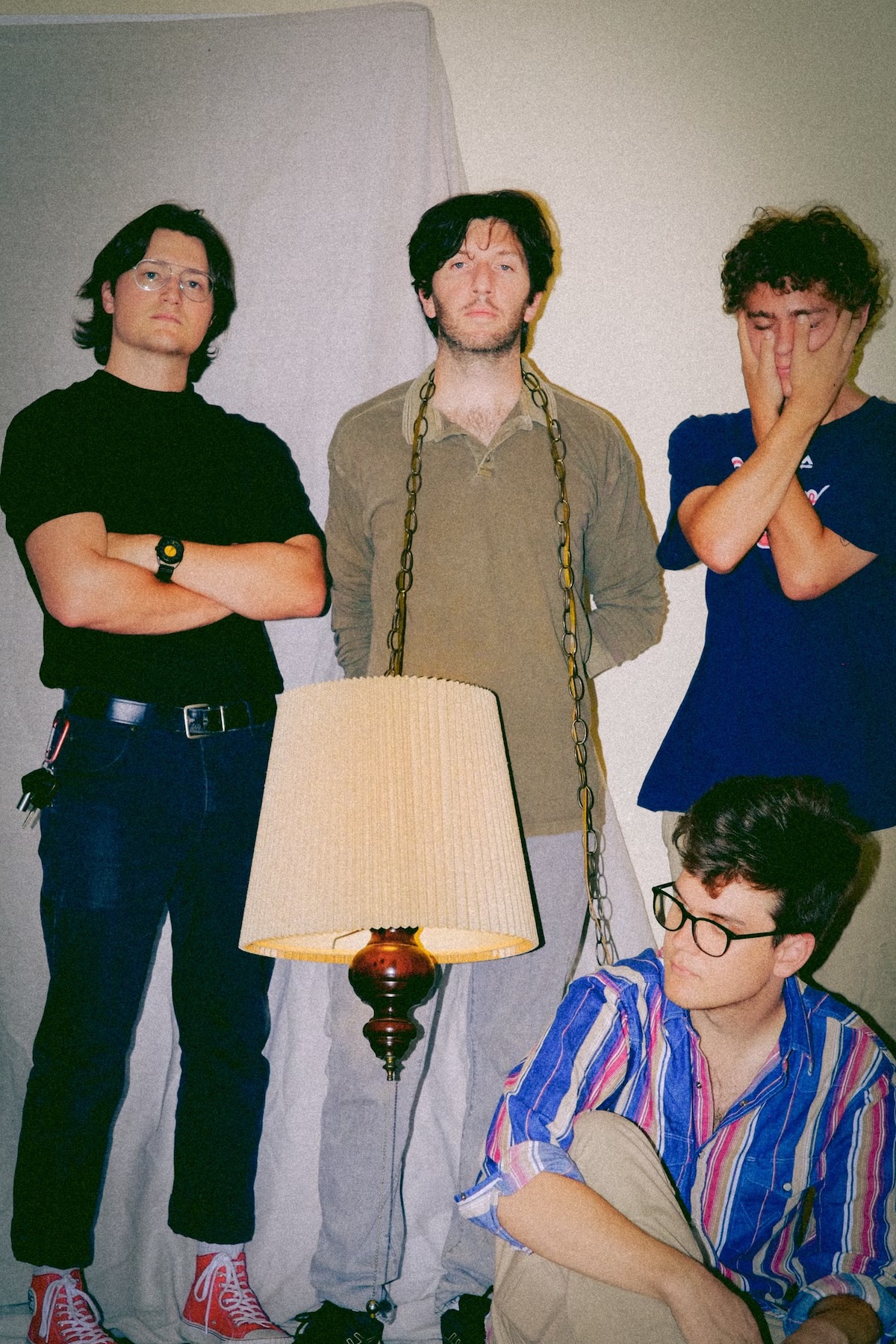 "'Sun Cancer' was the last song we wrote and recorded for the album," Beskin tells Atwood Magazine. "To me, it's a cross between Robert Palmer "Johnny & Mary" and The Cure. It's the last visual project we did for the album as well. The song feels like a climax to the album so it made the most sense to be the song we made a music video for. The footage is us walking around Athens near where we record and practice Sunshine songs (among many other Athens projects). The album ultimately is about the music the four of us made together and this video recaps some of those expressions."
Beskin's reverie comes to a head in the song's charming chorus:
Wait. We were all thinking of you
sun through the dark out clouds
in my dishwater blonde for a reason
stay fresh in my mind
It's a moment of affection, crystallizing and enshrining a special moment in music forevermore.
no rest for the wicked
vampire or a cool sucker?
The band's music video enhances the deeply personal spirit of the song, with shots of the band "doing their thing." It's homemade; it's relaxed, it's familial and behind-the-scenes – just four close friends hanging out, climbing onto rooftops, and (occasionally) making some damn good music.
"Sun Cancer" is a glistening highlight on an album glows with passion and substance. Watch Drew Beskin & The Sunshine's new music video exclusively on Atwood Magazine, and listen to the soul-stirring Somewhere Sideways Same As You wherever you get your music!
I'm staring down in between
on a kick that i'm not proud
of feeling some emotion, dead in your bed
i like to write with my ring on
And i wish you saw an army of clowns
i saved a lo fi bad guy red herring for you
Wait. We were all thinking of you
sun through the dark out
clouds in my
dishwater blonde for a reason
stay fresh in my mind
— —
Stream: "Sun Cancer" – Drew Beskin & The Sunshine
— — — —
? © Karmen Smith
:: Stream Drew Beskin & The Sunshine ::
---