Every Friday, Atwood Magazine's staff share what they've been listening to that week – a song, an album, an artist – whatever's been having an impact on them, in the moment. Here's this week's weekly roundup!
— — — —
— —
:: "Stupidity" – Lake Jons ::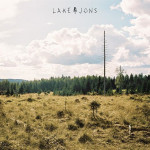 While everyone else has been catching up on Game of Thrones, I've been spending my March and April evenings watching King of the Hill for the very first time. You wouldn't know it until you watched between 20-30 episodes, but main character Hank Hill's favorite word is "asinine" – he says it in almost every episode, and its placement has come to feel like an inside joke between me, my fiancée, and show creators Mike Judge and Greg Daniels.
For those of you no longer studying for the SATs, "asinine" is an advanced English synonym for 'extremely stupid': It's a slightly politer way of expressing contempt toward, and disapproval of another's imbecilic behavior. It's a beautiful term that deserves a spot in every person's vocabulary.
With this in mind, I'd like to think that Hank Hill would also be a fan of Lake Jons' quaintly-titled "Stupidity." The latest in a series of recent singles from Lake Jons, "Stupidity" expresses exasperation at willful ignorance – something that (lamentably) seems to be on the rise these days.
"Ignorance is among the things I dislike the most," lead singer and songwriter Jooel Jons recently told me. "There is so much to treasure out there. So much experience and knowledge is forgotten or thrown into waste." Vibing with an ethereal pulse and heavy, punchy beat, "Stupidity" aches with exasperation; it is the end of a long rope, where patience surrenders to vexation.
Lake Jons are among Finland's not-so-hidden treasures at the moment: The band introduced their experimental folk/pop sound in 2015, releasing their debut album Lake Jons 3 years later to much acclaim. One of my personal favorite albums of 2018, Lake Jons unveils the deep beauty of human connection, taking listeners on an atmospheric journey through universal emotions that everyone feels both together and on an individual level.
Lake Jons' newest songs see them progressing beyond this ethos that permeated their debut, freely breaking into other sounds and structures. There's something exciting about hearing a band in transition, and listening to tracks "Tom," "Circle," and now "Stupidity," Lake Jons are most certainly in transition.
The band's sophomore album The Coast is out May 24; in the meantime, join me and TV's Hank Hill in the delightful indulgence that is Lake Jons' "Stupidity":
you can call it what ever you want
but I call it stupidity
long jons' native boys
looking for the treasures
---
:: "Late Night Feelings" – Mark Ronson ft. Lykke Li ::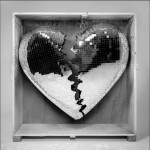 Producer and songwriter extraordinaire Mark Ronson is set to release Late Night Feelings, an album filled with "sad bangers," featuring a bevy of interesting collaborations from musicians like Angel Olsen, YEBBA, King Princess, and more. The newest drop, following November's dark highway club track with Miley Cyrus, "Nothing Breaks Like a Heart," is the album's title track featuring Swedish indie-pop singer Lykke Li.
"Late Night Feelings" is a sad disco, a groovy lament, a funkadelic sigh – the perfect summer night driving song. The track opens with Li singing in octaves with herself over a driving four-on-the-floor bass drum. When the bass kicks in and it rises to the chorus, you can't help but move your shoulders. It's impeccably produced, smooth and slick, without feeling overly so. Li's high voice soars over the beat, and you can almost feel her swaying beneath club lights, berating herself:
My heart keeps pulling in the wrong direction
I'm about to cross the line
Looking for the wrong affection
Night after night
Eventually, the song winds itself down to a half-tempo feel, and you ride the wave out with Li, as the tempo picks back up and she repeats, "On and on and on, feeling on and on" into the ether. You can almost hear her disco ball heart break.
---
:: Even in the Tremor – Lady Lamb ::
There's so much good stuff out today and this week that I really like: Kevin Abstract's EP, Spanish Love Songs' single, the Mountain Goats' new song, a couple of singles from Tayla Parx's new album, the list goes on.
All that being said, I checked out Lady Lamb's Even in the Tremor based on Pitchfork's rating (I didn't even read the review, because I'm an honest journalist), and it is fantastic. Aly Spaltro brings sort of standard singer-songwriter fare, but she has highly-specific image conjuring lyrics that the listener can just get lost in. "Untitled Soul" is a calming meditation asking death to wait. The album's closing track sums up how beautiful and thoughtful of a record this is with the line: "Emily, we were utterly dejected/We took turns crying on the passenger side of America." If that's not a great line, I don't know what is.
---
:: "Look At Me Now" – Emily King ::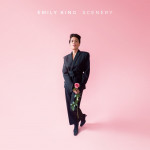 Pop-soul phenom Emily King released Scenery in February of 2019 following the release of her Grammy-nominated debut in 2007, East Side Story, and, The Switch, King's self-released sophomore album in 2015. My favorite track off the album, "Look At Me Now," has a bennie-and-the-jets-esque half-time groove made up of a stomping piano and a steady smack of percussion. King's soulful voice exudes confidence as she tell a tale of finding empowerment after separating from a toxic relationship. "Look At Me Now" highlights the hypocrisy of moving on, feeling confident and independent, but also finding validation in knowing your ex sees you living your best life without them. It's my go-to song right now when I need a little pep in my step.
---
:: "Zelda Mae" – FERGUS ::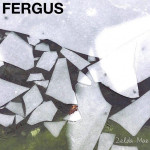 I'm not emotionally prepared to take on the multitudes awaiting those who choose to venture into the depths of FERGUS' singular artistry. For two years now, the British singer/songwriter has been taking audiences' breath away with bittersweet ballad and solemn requiems. "Zelda Mae" is FERGUS' follow-up to 2018's Purple Road EP and a the lead single off his forthcoming sophomore EP, Three Of Swords (out May 2019).
Heartbreak and distraught pain wreak havoc in "Zelda Mae" as FERGUS sings intimately of closing one door in order to open another. "Dressing with colorful language to cover my anguish," he sings, "Keeping the lights on… Left here with only the north wind, I rose from the mountains, keeping me hooked on…" While FERGUS wipes himself clean of somoene – whether it be a love one, or a piece of the artist himself – we feel no sense of relief; instead, only trembling acceptance.
Repeating the chorus lyric, "All I want is some piece of mind," FERGUS develops an ethereal outpouring full of, well… anguish. As strings wash out his spoken-word soliloquy, we the last words we hear from him seem to echo into the black depths: At least I tried.
Endings themselves are seldom sweet, but FERGUS has turned this transition into a beautifully stirring expression of moving on.
— — — —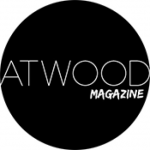 ---
:: This Week's Features ::