It rolls of the tongue in subtle waves of emotion. I wish I missed you… again and again, Kramies sings his refrain, a dark, bitter taste eschewing from his mouth. It hurts to close a door, but that pain manifests itself in a litany of ways. Kramies' "I Wish I Missed You" is the heartbreakingly bittersweet closure on a love that's run its course, exhausted its magic, and withered away.
We were king and the queen of the get away.
Forever holidays.
Killing giants we stood tall and towards the sun.
But man our time has come.
I wish I missed you
Listen: "I Wish I Missed You" – Kramies
---
Atwood Magazine is proud to be premiering "I Wish I Missed You," the breathtaking new single from Dutch-American singer/songwriter Kramies (out 10/27 via Hidden Shoal Recordings). Filmed and recorded during a trip to Ireland where he resided in an old castle, the beautiful ballad is a testament to the power of love: Even when we don't feel it, we still know value and cherish it.
Such is the case with "I Wish I Missed You," a poignant ballad that finds the artist lamenting an end – not because he's sad it's over, but rather because it's an end, and that in itself is worth honoring. Chillingly warm and utterly haunting, Kramies paints a solemn portrait that the ears and eyes (courtesy of director Cam Merton) can dwell within.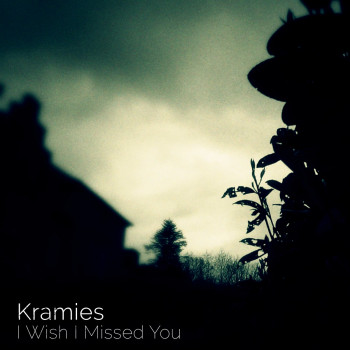 Those days we would run.
To where land meets the clouds.
The days lights ours for now..
Those days we could try.
but still your the one.
But man our time has come.
I wish I missed you.
"While staying at Shankill Castle in Ireland, I set out to write and finish a handful of songs," reflects Kramies. "Some songs were for a new EP and the rest were meant as B-sides that I wanted to come out naturally from sitting still in the old landscapes. "I Wish I Missed You" was the last of these B-side songs that came. It wasn't very clear where it really fit in and I wasn't even sure if I would use it, but in the end it started to really take on the shape of the nostalgic history and old haunting feeling of the lands surrounding the castle. There's a dark lushness with a calm, welcoming feel there that stayed with me for a very long time. It was my hope that the song fit into the autumn season and would helped paint a picture of the nostalgia from time spent writing at the castle."
Visually, "I Wish I Missed You" takes on the feel of a distant memory, those captivating hues of black and green casting a dark glow for our eyes to feast upon. There's something mystical to the whole scene; to the simplicity of it all; it's not trying to be anything more than a testament to one time and place, yet somehow it feels like so much more.
What poetry; what sheer finesse and beauty. Submit yourself to Kramies' "I Wish I Missed You," exclusively on Atwood Magazine!
— — — —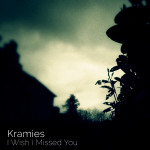 photo © Jerome Sevrette
:: Listen to Kramies ::
---