This is the poetry of a lifetime with the power to end mine
There's an airy warmth erupting from Emma Charleston's "Volcano," its subtle hues and subdued musical flavors gently twisting together as the artist opens her soul and lets words and emotion spill forth.
Open crystalline limousine so pristine
Imagination reeling through the air
Picture perfect like a magazine
Put your head out it's gone like a guillotine
Floating through the open air can't compare to
Anything I've felt before
We are the people who are going anywhere
Happy high and blissfully unaware
Listen: "Volcano" – Emma Charleston
---
Atwood Magazine is proud to be premiering "Volcano," the fourth single off Emma Charleston's upcoming EP Enjoy the Ride (independently out June 23, 2017). The current Berklee College of Music student dances with deep imagery as she evokes the feeling of floating in mid-air through music she labels "electronic folk."
This is the poetry of a lifetime with the power to end mine
I can speak for the sky when I say to never try
A molten mass of living ash take a promise to never ask
A fire in my veins like a burning maze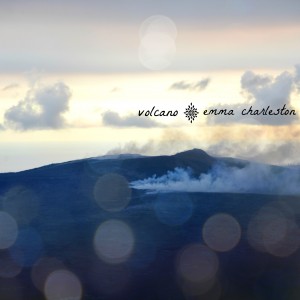 I long for a volcano
A living breathing earth with no where to go
I long for a volcano
I'm mesmerized, I'm tantalized to follow the flow
"I had the inspiration to write 'Volcano' after my parents and I were vacationing in Hawaii, and we took a helicopter to see the active volcanoes on the Main Island," reflects Charleston. "It was unlike anything I've ever felt before, the feeling of being so high and floating right over one of the largest lava sites. I sat in the front with the pilot so I had a 360 view of this giant mass of lava, kind of bubbling over and making new patterns in the rock."
"The chorus of this song has to be one of my favorites; I had such a fun time making and creating this song because I wanted it to feel like the listener was floating through the air, with the multiple harmonies in the chorus. I wanted the track to be electronic with the beat of a heartbeat, to really convey the message of being in such an unbelievable place with an unreal view."
Through careful production from Olly Liu and Taylor Pollock, Charleston captures that transcendent feeling of leaving one's body and experiencing life from a cloud. No, you're not high: This is a different, very mortal and visceral experience. "Volcano" is one-of-a-kind, unique in its ability to whisk us out of our slumbers and reimagine reality from that bird's-eye view. Charleston's voice is intoxicating, her melodies hypnotic as "Volcano" entrances listeners.
Close your eyes, and sink into "Volcano" – it's a trip you won't want to miss! Connect with this rising singer/songwriter through her socials below, and stay tuned for more as Emma Charleston prepares for the release of her Enjoy the Ride EP!
— — — —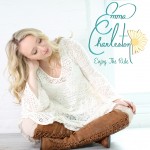 :: Listen to More Emma Charleston ::