To exalt is to dehumanize
To turn a woman into nothing but a prize
So my beauty was a double-edged knife
And I still recalled those words you said
But nothing ever would be as I wished again
So I might as well reign as the living dead
– "As You Wish," Unwoman
"To exalt is to dehumanize; to turn a woman into nothing but a prize," sings Unwoman in her new album's opening track. The drones of a deep, hearty cello resonate under Erica Mulkey's haunting voice as she paints a portrait of love and disconnect, acceptance and anger, resolve and remorse. Unwoman's seventh record, aptly-titled War Stories, is a pained, passionate expression of feminist and feminine fury in the guise of dark dream-pop ballads and aggressive steampunk laments.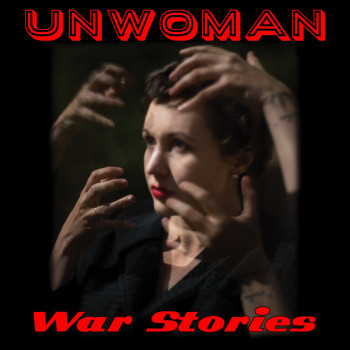 Atwood Magazine is proud to be premiering War Stories, Unwoman's unforgiving record of dissonance and divide, empowerment and exultation. The moniker for Erica Mulkey, Unwoman is a San Francisco-based cellist-singer-songwriter whose cello-based, often dark chamber pop music lends a likeness to Rasputina or Amanda Palmer. Releasing just in time for this year's Women's March, War Stories (out this Friday, 1/19/2018) addresses, through cinematic portrayals of flawed gender roles spanning generations, the failures of our society – of our species – to appropriately recognize and understand one another. It's a biting critique of men and masculinity, the folks who perpetuate sex-based social structures, and much more.
Bombs for peace
Work to be free
Your bomb is no one's mother
A thousand war stories
Will never give mass murder
One word of birth's glory
– "War Stories," Unwoman
War Stories is also a portrait of the modern female – a concept, perhaps, more than anything else; but an undeniably strong identity, no matter its form. Mulkey's voice speaks for, of and to her gender, representing desires and dreams, regrets and barriers, and relationships of all kinds. And though one need not be a femme person to appreciate or understand many of the themes across War Stories, the record offers a liberation that just doesn't apply to men. Its strongest moments are those of female power and empowerment.
So men, learn from this record: Listen to it and become self-aware. Through love songs fast and slow, and the dynamic application of her cello, Unwoman gives us a chance to reconsider what it means to be a man; to be a woman; to be a person. We all desire, we all hurt, and we all react in different ways – may 2018 be an eye- and ear-opening year for each of us.
Experience the full record via our exclusive stream, and peek inside Unwoman's War Stories with Atwood Magazine as Mulkey goes track-by-track through her new album!
Listen: War Stories – Unwoman
:: Inside War Stories ::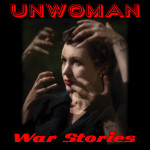 — —
As You Wish
I wanted to write about The Princess Bride, and to focus on Princess Buttercup's perspective, because the book actually gives her agency despite putting her in a damsel-in-distress predicament. Her ardent affection toward Westley, her resolve that he will come for her. It ended up being one of my favorite songs to play at wedding receptions. 
War Stories
In April 2017, the US dropped a "Mother Of All Bombs" in Nangarhar, Afghanistan. Cheryl Strayed tweeted, "Amid the horror of the news I know only this: that bomb was not a mother." Not directly related to MOAB, Kate Elliott tweeted "‪#ThingsOnlyWomenWritersHear‬ Me (on a panel): we write 1000 ways about war but so few stories of childbirth Man: All childbirth is the same" These inspired this song, about nurturance and birth vs toxic masculinity and war.
Saviors
I've tried to date a few men who fancy themselves on some kind of hero's journey. Unless we're partners, there are no important roles for me on that journey. But I'm not a fair maiden to be rescued or a siren to distract them; I have my own monsters to slay.
Before the Flood
This is about San Francisco, which is trying to be an exclusive playground for the rich, and environmental destruction and class war.
The Surrender
A few weeks after my son was born, I realized I was experiencing a deep and cathartic love I'd never felt before. I surrendered to it in a way I'd never been able to before. The chord progression came to me while I was practicing with a looper and watching my baby sleep.
Bad Man
This is sung from the perspective of Mr Rochester, from Jane Eyre. He is the actual worst. I'm critical of this trope, the sweet and perfectly innocent young woman saving a dissolute narcissistic man from himself, which unfortunately is still a popular one.
We Love Longest
I used to be a little shy about making such sentimental music, but not anymore. Jane Austen's Persuasion is one of my favorite love stories. I wanted to capture Ann Elliott's crushing longing for Captain Wentworth, whom she tried and failed to forget after her snobby friends persuaded her to reject him eight years prior — but he's come back, having gotten rich at sea, and he's still hot! My mom cries every time she listens to this song, and I'm not the slightest bit sorry.
The Same Stream
This is about the way Tim Power's novel The Anubis Gates deals with time travel, and about the use of other people's bodies, and where inspiration comes from. Bits of the lyrics and rhythm are inspired by Front 242's "First In First Out."
Flies
Over the last couple years several men among my acquaintance, a good percentage of them slightly famous, have been outed very publicly as rapists and abusers. I wrote a song directed at an amalgam of two of them, about whisper networks and reputation, and reasons why one might not come forward with one's story for fear of either judgment or unwanted sympathy.
Waxing Gibbous
A person I'd been dating on and off for years told me they loved me, then ghosted on me. We'd had a lovely time coincidentally both being in New Orleans a few months prior, and this is about that — the spontaneous joy of a happy night together that seems like it needn't ever end, but inevitably does.
Almost
This song is about the phenomenon that affects lots of us, especially femme people, where we wonder, when someone doesn't love us enough, what we did wrong — are we not pretty or good enough? Are we not trying hard enough? Yet so often our partners seem not to try at all to meet our needs. We worry that we must be asking for something we don't deserve; we must be less worthy than we think ourselves.
Breathe Out
The companion song to "Almost," this is a spell for letting go of preconceived notions of happiness. "The love that grows inside me now/The new love it pulls in its wake" is about a new relationship that started shortly after I became pregnant on my own after giving up on more traditional methods of becoming a parent: this partner has been the father of my son since his birth. So maybe the spell worked?
— —
— — — —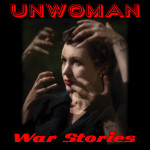 photo © 2018
:: Stream Unwoman ::