Philadelphia's Palmas return with the dreamily heartfelt and emotionally radiant "Where Are You Going?," a buoyant rainbow of warm wonder.
— —
After debuting fast and furiously in 2015, Philadelphia's Palmas slowed down over the past two years to hone in on their craft and finesse their sound. It can be so difficult, especially for independent artists fighting to make a living out of their love, to pull back – but as is evidenced by Palmas' brand new single, sometimes that time out of the spotlight is truly worth it; a little patience goes a long way, especially in the creative realm. A buoyant rainbow of warm wonder, Palmas' "Where Are You Going?" heralds the imminent ascent of a band ambitiously blending beautiful sounds and stories together with the goal not only of dazzling their listeners, but also of helping listeners feel something deeper down inside.
All your life, the things that you carry
They're only memories of a distant time
When she cries to her mother Mary
She's tired of waiting for the changing tide
Stream: "Where Are You Going?" – Palmas
---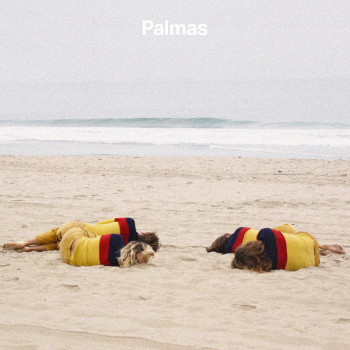 Atwood Magazine is proud to be premiering "Where Are You Going?," the latest release from Philadelphia's Palmas. Emerging in 2015 with debut singles "Stay Away" / "You Were My Girl" and subsequent EP To the Valley, Palmas have adopted and continued to develop a distinctly soulful psych/surf indie pop sound that keeps their music fresh, but also deeply rooted in the past. Consisting of Eric Camarota, Kurt Cain, Andrew Torre, Matt Young, and Adam Cantiello, the all-male five piece has supported Whitney, Twin Peaks, Vacationer, and many more, amassing a local following that is slowly but surely stretching well beyond their Pennsylvania home.
Imagine The Zombies and The Mamas & the Papas teamed up with Phoenix and Tame Impala: Without releasing a debut album, Palmas have worked hard to establish an exciting, multi-textured sonic identity that sets them far apart from their peers.
Where are you going now?
Where are you going?
All of your younger days are gone
Where are you going?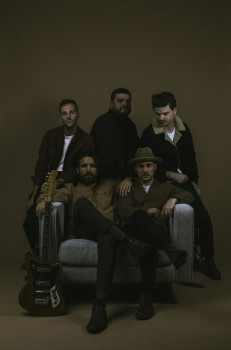 "Where Are You Going?" is Palmas' first original release since January 2017's "Floating in the Dark" – making it nearly two years since the world last heard from them. A taste of what's to come from their forthcoming debut album, "Where Are You Going?" is dreamily expansive and emotionally heartfelt: One of those psychedelic songs steeped not in mystery, but rather tangible and relatable meaning.
All that time on the mountain side
I watched as you lost
that bloom in your eye
I can't recall a single day
without your love, without your love
In the dusk of your life
When the others have left your side
I will try to be kind
"The lyrics to our song 'Where are you Going?' were inspired by my Mothers. Together, they adopted eight children and sacrificed their entire previous lives to take care of us," Palmas' lead vocalist Kurt Cain tells Atwood Magazine. "My adopted brother John and sister Lora were both very sick and passed away at a young age. I just remember a distinct moment where I saw the the light disappearing from my Mother's eyes. It was like she had nothing left to give. As I got older, I reflected on all that they had given up to give us a comfortable life. I could see that they carried around a lot of anger and sadness for justifiable reasons. Money was tight, tensions always seemed high, and there were many times when I felt like she resented me (and everyone around her) for the life she had given up. All of her younger days had passed her by and this song asks the question, what now?"
Drenched in colorful vocal and instrumental harmonies, "Where Are You Going?" is tinged with muted melancholy that adds an extra layer of human depth and nuance to an already familiar, time-tested question. We ask it of ourselves all the time, but once we're old enough to see life change those we love the most – ie, our own parents – that's when gravity really sinks in. Palmas may whisk us into a dreamstate with their wondrous sounds, but their emotional lyrics keep our feet squarely on the ground – making "Where Are You Going?" the group's most powerful, affecting song to date.
If this is any indication of where Palmas have been over the past two years, we can't help but get excited over what's to come. Stream "Where Are You Going?" exclusively on Atwood Magazine, and stay tuned for more from Palmas as they prepare to unveil their long-awaited debut album!
Where are you going now?
Where are you going?
All of your younger days are gone
Where are you going?
Where are you going now?
Where are you going?
All of your younger days are gone
Out by the morning
— — — —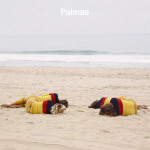 ? © Adam Cantiello
art © Amber Kekich + Again Collection
:: Stream Palmas ::