Every Friday, Atwood Magazine's staff share what they've been listening to that week – a song, an album, an artist – whatever's been having an impact on them, in the moment.
This week's weekly roundup features music by Wallace Tallman, BATTS, Lyrah, Amanda Shires, Dizzee Rascal, ShitKid, Jens, Sinik, Northvale, The Neighbourhood, The Vamps, Hate Drugs, and BARBUDO!
— — — —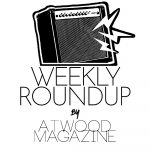 — —
:: "Repa(i)r[then]ation" – Wallace Tallman ::
"Scars don't just disappear; they still linger everywhere," Chicago singer/songwriter Wallace Tallman exhales at the top of his new single, "Repa(i)r[then]ation." "… "And that little voice you hear is your conscience calling." A powerfully present reflection on privilege and racial discrimination and systemic injustice – of our times and all the messed up, backward things going on in our society, Wallace Tallman's music is eight impassioned minutes of all-too stirring indie folk. It's a cry for civility; for empathy; for finding common ground and talking about issues that matter. As beautiful as it is raw, "Suite: Repa(i)r[then]ation" finds Tallman preaching his purpose with poise, ready to connect on a human level. His voice comes like a whisper; he sings tenderly over naked fingerpicking, his guitar strings shining with light as his voice fills the room with melancholy.
One particularly moving and noteworthy passage occurs around the 7-minute mark, when fellow Chicago artist Harold Green III delivers a stunning, though-provoking spoken-word speech touching on the Black experience in the US (part of a larger poem, "Homeless"): "It's a very thin line between nationalism and terrorism," he says. "Like, extremely thin; like, a strand from an American flag after a star-spangled night thin. Symbols of horror and exclusion come in many forms. After one is exposed, there's always one waiting around the corner for its time. The way that flags make Black folk in America feel is only one we can relate to, because you want to love your country, but every corner you turn is a reminder that you're an outsider."
"It's a reflection on privilege and complicity, and a statement of solidarity with the Black community," Tallman tells Atwood Magazine of his new piece. "A call for sincere empathy and tangible action from the White community. Music is one of too many places where racism has taken away Black wealth, art needs to be a service in restoring that. All profits made from the project will go to the Black artists who contributed and to the #LetUsBreathe Collective, an alliance of artists and activists in Chicago."
For those without nine minutes' worth of time, the single's two additional tracks "The Right Side of History" and "That's So American" capture the two halves of their predecessor suite – think of them as radio edits, embodying Tallman's message as tighter four-minute outpourings of pain and love rather than the initial longer-form piece. "The Right Side of History" features Sam Trump on trumpet and Ashten White on background vocals, and both pieces feature Paul Hall on drums. However you choose to listen to Wallace Tallman, I hope you are moved as much as I have been by his words, his sounds, and his nuance. "Repa(i)r[then]ation" aches with a heavy heart: The heart of a broken people longing for justice, peace, and equality.
:: "Slow Down" – Lyrah ::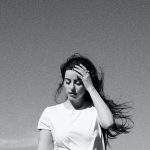 San Francisco-based artist and producer Lyrah wrote "Slow Down" in the midst of the pandemic with her friend and songwriter Andrew Michael St. Martin; "I wrote this song over Zoom with my best friend," explains Lyrah. "This was two months into the pandemic. And while we were reminded of how precious life was, it felt like we had no control over it. This song is what came out of that conversation and the chorus captured it best – 'maybe I should really know by now, how to make the world slow down'."
"Slow Down" is a gentle, wanting song with Lyrah's voice and her piano being in the centre of the frame. The lyrics spill out as if a stream of consciousness. There is a subtle beat that's enough on the periphery to not overwhelm the song but also enough to give you something to move your hips to. There has been a lot of discussion that all of us, particularly artists, should be using this opportunity to make art. But what those demanding art on a tap are forgetting is that this 'pause' is not at all like a six month holiday; it is a 'pause' surrounded by chaos, uncertainty and grief. "Slow Down" is the musical reminder of this, "Can we slow down?/ I'm always running but my pace is lagging/ And my life keeps dragging/ Can we slow down?/ Counting the minutes like we set the time/ Like we'll be alright."
:: "Act Like You Know" – Dizzee Rascal ft. Smoke Boys ::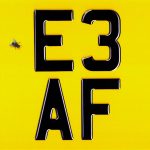 There's not another artist that has influenced English hip-hop like Dizzee Rascal. The 35 year old led the old school—with his 2003 debut Boy In Da Corner establishing him as the British Jay-Z —and now he's influencing the new school. His newest single, "Act Like You Know" has Rascal showing South London rap collective Smoke Boys how it's done. With an aged wisdom added to his trademark swagger and silliness, "Act Like You Know" shows that Dizzee Rascal is still one of the best.
Act like you know where the door is
Don't be a tourist, you know what the score is
Act like you know, I'm the rawest, flawless
Act like you know that they hate but they can't ignore
They ain't got nothin' for us
5'10 and I'm hardly enormous
The Smoke Boys clearly grow up on Rascal's records but are certainly no copycats. Their modern twist on a classic sound is refreshing and takes the whole song to a new level, demonstrating that Rascal is an old dog that can be taught new tricks. With his album out next week, "Act Like You Know" is a repeatable taste of what promises to be another great album in Rascal's enviable catalogue.
:: 20/20 ShitKid – ShitKid ::
Sophie Prettyman-Beauchamp, Long Beach, California
Patchworking genre-vagabond Åsa Söderqvist, better known as Swedish underground favorite ShitKid, runs on her own once again on 20/20 ShitKid. With an original motion picture soundtrack and a Melvins collab under her belt, the prolific Soundcloud sweetheart's third release this year is a return to her solo, GarageBand roots. Swiftly written and recorded in her bedroom over the course of quarantine, she reimagines pop music on her own terms.
This latest iteration is one of Söderqvist's most polished efforts to date, a surprise considering her scaled-back, DIY process. Söderqvist's abstract lyrical process and sneering drawl meld with plentiful synths, layered backing vocals, and crunchy guitars, taking an under-produced, off-kilter approach to pop conventions. Standout tracks "FREAK" and "FARMBOY" are tinged with a penchant for '90s alt noise; the radio-friendly hooks are familiar, but swagger with a sweet sourness, dissonant yet melodic. Whether experimenting alone in her room with keyboards or crafting full-band pop punk gems in the studio, the boundless ShitKid continues to entice and challenge expectations regardless of the genre she explores.
:: "Tough Love" – jens ::
Serving up delicious scandi-pop gems, Norweigan singer/songwriter jens continues to impress with latest single "Tough Love", taken from his EP Call Me Back When You Get A Moment. The track is a driving, percussive anthem full of life and danceable beats bound to get you up and moving. Indeed, it continues the tendency in Jens' music to encapsulate feelings of youthfulness, boundless energy and excitement.
Discussing the context of the EP Jens explains 'the EP consists of songs written over the last year or so and every song is based on events that have been meaningful to me during that time. To me the EP feels like a time capsule from my own life. At the same time I really believe that it will resonate with other people as well, and if it flops then at least my mom got some new tunes to listen to.'
:: "Problem" – Amanda Shires ft. Jason Isbell ::
International Safe Abortion day falls on the 28th September. September 28 Day of Action for Access to Safe and Legal Abortion has its origin in Latin America and the Caribbean where women's groups have been mobilizing around September 28 the last two decades to demand their governments to decriminalize abortion, to provide access to safe and affordable abortion services and to end stigma and discrimination towards women who choose to have an abortion. In the current political climate in the United States and with the death of Supreme Court Justice Ruth Bader Ginsberg and the very real possibility that her possible replacement, Amy Coney Barrett will begin the dismantling of a woman's right to choose.
On 28th September 2020, Amanda Shires released her song "Problem," which features her husband Jason Isbell. Throughout the song, Shires and Isbell trade verses, each asking questions of one another – "Do you need the reasons why? asks Shires, with Isbell answering, "Everything's going to be okay". The song is not only about abortion but about the support of the other person and the reminder that as long as that support stays true, like a good man in a storm, then everything's really going to be okay. There are lyrics scattered throughout, like, "is it even legal here?" and "I'm trying not to think of names/ And will you look at me the same?/ Do you need the reasons why?/ Is a chrysalis a butterfly?" that in my opinion, could be just as much about a trans-person's journey as they could be about abortion. Both equally autonomous decisions that are both under threat in the United States.
"Problem" ends with the line sung by both Shires and Isbell, "I'm on your side"; a sentiment that perhaps needs to be said more often in our divisive world…
:: "Dancing on the Moon" – BATTS ::
Tanya Batt's music has been a mainstay of my musical diet for five long years now, and "Dancing on the Moon" represents a wonderfully poignant, moving addition to her repertoire. Part of a tape collaboration with Philadelphia label 'This & That Tapes', "Dancing on the Moon" is an intimate acoustic caress full of longing, heartache, and disconnection. The song serves as the alter-ego accompaniment for country band Gravey Train's song  "Liftoffs and Landings," a "sweet and sad moon-themed song… about 'an Astronaut who goes to the Moon'" in her words. BATTS' song offers a story from the perspective of the astronaut's wife:
"I received the email from ('This & That Tapes' owner) Joseph Carlough and had a listen to their song 'Liftoffs and Landings'," BATTS explains. "I really loved the song and the lyric 'I miss my wife' really jumped out to me. I quickly walked into my studio and picked up my guitar and within the hour had written and recorded a response as the 'wife of the astronaut'. I really love diving into stories and creating little worlds so this was a lovely fictional call-and-response project to be a part of."
I watch you leave from the launch pad
so terrified I hope you come home soon
I hold the necklace you gave me
clutching it so tight it chokes my throat
I head home to our home
so empty and cold without you inside
and every night whilst you're gone
I pull out the telescope and see if I can find you
Just dancing on the moon
Just dancing on the moon
Just dancing on the moon
Just dancing on the moon
please come home soon
Just dancing on the moon
Melancholy ripples through this song as BATTS sings wistfully of the one she loves living so far away. We feel the weight of that distance pressing on her; it's a familiar feeling for all who have dealt with distance (of course, not interstellar distance, but still distance); it's a heartache we all know only too well. Through its tenderness and warmth, this song is a little spark of comfort.
:: "Douce France" – Sinik ::
When I was a teenager in Brussels in the early 2000's, I started taking my first steps towards discovering the wonders of French rap. Thomas Gérard Idir, better known by his stage name Sinik, was one of the key figures who helped me down that rewarding path. To discover his latest single is a pleasure, most fundamentally because it confirms that Sinik remains a prominent and active player in France's rap scene after all of the years. But I especially enjoyed "Douce France" for its hard-hitting socio-political commentary, something Sinik has always had a talent for delivering.
It's a reworking of the 1943 folk song of the same name by Charles Tenet; only while Tenet gently sang the praises of his native country, Sinik has repurposed the lyrics dramatically. Like many other Franco-algériens, the rapper has a complicated relationship with his adopted homeland, and he's conveyed that many times in his lyrics. This time around, he labels the French system as hypocritical in its dealing of immigrants. "You treat me as a criminal?" he asks. "All I ever did was steal from the supermarket– meanwhile, you were stealing from Africa." His criticism gets even more heated later on in the song, as he likens France to "a mother who kills her own children," who should be "telling me how much you love me instead of how much I owe you."
La banlieue, the multi-ethnic outskirts of Paris, have long been the breeding grounds for many of France's most essential MC's, and they've carried the narratives and attitudes from that region with them to the mainstream. Sinik, a native son of the Essonne region south of the city, has maintained that same trend to powerful and startling effects on "Douce France."
:: "Say Anything" – Northvale ::
Pop-punk isn't dead when Northvale exists. Keith Karol, Mike Piacentini, Chris Stroz, and Aren Milan are the emo quartet from New Jersey, whose music is making 2020 feel like 2002. Springing into a sound reminiscent of bands like early Fall Out Boy and All Time Low, Northvale's latest EP, The Things We Used To Be, excels in using harsh guitars, power vocals, and rock drums to tell stories of loss, heartbreak, and acceptance. The second song of the EP, "Say Anything" is the perfect blend of emotion and a contemporary punk sound.
Am I out of line, for asking you all about the places that you've been.
And am I out of time? I'm waiting for you to say you'll stay with me instead.
Northvale's energy is similar to what most pop-punk listeners easily fall in love with, yet the desperation and honesty in their lyricism have a modern twist to it. "I'm overthinking every moment," the band sings. "I'll never understand the secrets that you keep," is only one of the lines perfected in rhythmic and relatable timing. Every word in lyrical poetry on "Say Anything" perfectly aligns with every beat on the track, an impressive and challenging musical feature to pull off in punk music. After recording The Things We Used To Be in the same studio where bands like My Chemical Romance, Senses Fail, and Real Friends recorded their music, it's no question that Northvale is another band to add to the list of brand new voices in pop-punk for 2020.
:: "Lost in Translation" – The Neighbourhood ::
Dimitra Gurduiala,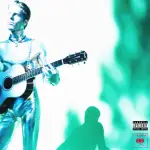 No one, probably, expected that The Neighbourhood would be back like this. Released on September 25th, 2020, the new American band's album Chip Chrome & the Mono-Tones offers some really interesting tracks. Despite failing to be a cohesive album, at times seeming more like a hit collection than a real record, there is no lack of intriguing pieces like "Lost In Translation". It could have well been a single, since it has funky and pop sounds that can immediately capture the listener and stay easily in their mind.
I've been gettin' lost in translation
Trouble keepin' up communication
We were havin' fun, now I can't wait to be done
Feels like I'm the only one that's sick of playin'
As is shown in the chorus, the song's protagonist Chip Chrome – that is, frontman Jesse Rutherford's alter ego – has major problems communicating with his beloved. Between explicit references to David Bowie and a silvery makeup worthy of the best Silver Surfer, here's Chrome immersed in a decidedly retro atmosphere – as he has been before with the single "Scary Love", besides. It's a song that certainly lived up to its expectations.
:: "Chemicals" – The Vamps ::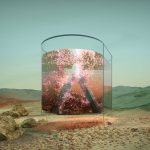 English pop-rock band The Vamps aren't new to the music scene, especially when they've spent most of their teen years growing up in the spotlight. Discovering each other's talents through videos on the internet and connecting online to form a band, Bradley Simpson, Connor Ball, James McVey, and Tristan Evans have been topping the charts and bringing a fresh, fun sound to pop-rock music for their loyal fan base since 2012. Between touring and creating albums, their careers since then have been non-stop. That is until two years ago. When The Vamps debut their single, "Married In Vegas," earlier this year, they kicked off a new era for the band – a reinvention after a two-year hiatus, and similar in style and sound, their latest single "Chemicals" proves just how much they've learned and achieved.
"Chemicals" sounds like the track on an album that seems like a misfit, but proves itself in every reason why it's been released as a single. Its energy is intense yet perfect for the radio, and Simpson's vocals play around in melody like he never has before. The band's sound also differs from their earlier songs off their albums Meet The Vamps (2014) and Wake Up (2015), as "Chemicals" explores a techno beat still fused with heavy, rock band drums – something the band has never let go of, no matter what direction of pop their songs were headed. The Vamps' upcoming album Cherry Blossom is what they're calling a rebirth for the group, as they head into a new direction. It's set for release on October 16, 2020, with a tour in the UK early next spring to follow.
:: Ponderosa – HATE DRUGS ::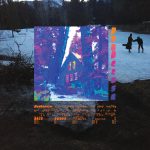 Since I was lucky enough to get some vacation time out at Lake Tahoe this past summer, I'm all for cultural products that can tell me back to that setting of stupendous natural beauty out west. And the best I've been able to come up with lately is the new EP Ponderosa by California indie pop band HATE DRUGS. They wrote and recorded these four tracks while on a retreat in the Sierra Nevada mountain range– which runs past Lake Tahoe– this past February, and in my view the music succeeds well in capturing the soothing tranquility of that region.
You can tell the guys came up with these lyrics as they were out having fun on a trip together. The songs are brimming with feelings of hope and escapism, as these friends set out to put the adversity they've faced in life behind them, "knowing things are getting better, chasing dreams in warmer weather." In the words of lead vocalist David Caploe, Ponderosa "was a moment, perfectly captured without any of us knowing it. It's the beginning of a new chapter for us, and everyone, really."
:: "Magnolia Mansion" – BARBUDO ::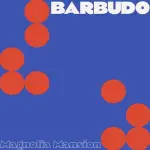 The word BARBUDO derives from the Spanish word for bearded man. However in the music world, people are becoming more familiar with the word for the pop-funk duo. Hailing from the south coast of England, the two brothers have established an intoxicating sound, which has been described as "oozing charm and millennial zeitgeist." Their latest single "Magnolia Mansion" is another example of their ability to cook up some tasty tunes, that'll leave you wiggling those hips.
"Magnolia Mansion" has the power to transport you right back to the '70s, where you become immersed in both sound and color. Funky basslines, disco beats and a seductive groove will satisfy all your aural desires. Thematically "Magnolia Mansion" describes a place where the sun is always shining and nothing bad ever happens. So sit back, close your eyes and let BARBUDO take you there.
— — — —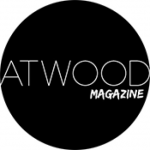 :: Weekly Roundup ::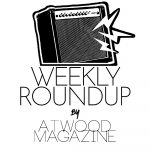 ---
:: This Week's Features ::
---