Atwood Magazine is excited to share our Editor's Picks column, written and curated by Editor-in-Chief Mitch Mosk. Every week, Mitch will share a collection of songs, albums, and artists who have caught his ears, eyes, and heart. There is so much incredible music out there just waiting to be heard, and all it takes from us is an open mind and a willingness to listen. Through our Editor's Picks, we hope to shine a light on our own music discoveries and showcase a diverse array of new and recent releases. This week's Editor's Picks features Lauren Ray, Lizzo, Augustine, The National Parks, Coyote Melon, and ZEMBU!
— —
Lauren Ray's "Moment" is an instant classic; the kind of song that will resonate as much today as it will in ten years' time. The second single from Ray's sophomore album Woman In The Arena (out May 10 via SR Records) finds Lauren Ray basking in the cradle of love and connecting in the present.
At any given moment
this could all just blow away
Coz you know our lives are as
light as a feather you used to say
But you told me not to worry
though we won't see coming
It's not how we should spend our days
Just focus on the moment
and own it I promise you'll be OK
Reminiscent of Fleetwood Mac with an intimate soft pop glow, Lauren Ray's music is as catchy as it is connective. "Just focus on the moment and own it, I promise you'll be okay," the British singer/songwriter sings, channeling passion and sincerity into a universally-relatable message of awareness and being.
"This song is about recognizing the fragility of our lives and the importance of living in and for the moment with the people we love and who love us," Ray shared upon the song's release last month. "For me it's about my family and my parents and letting them know that "I know love because [they] showed me love."
Yet lyrics only tell half the story: "Moment" goes beyond the standard track, with infectious verses bordering incredibly catchy, resonating choruses. Ray radiates heartfelt vulnerability as she implores us to live life to the fullest extent, her voice soaring through sweet blissful melodies:
'Cause you know that you are everything
You'll stay here within
I know love 'cause you showed me love
You are everything
Here, gone, you're never missing
I know love coz you showed me love
"Moment" is instantly memorable – easily one of the strongest releases of 2019, and worth every repeat listen.
---
An easy favorite off Lizzo's exhilarating debut album Cuz I Love You, "Better in Color" hits with hard energy and raw passion. "Black, white, ebony, all sound good to me," Lizzo belts at the song's entrance. "Two-toned recipe got good chemistry." An exciting embrace of the full spectrum, "Better in Color" is Lizzo's inclusivity anthem – a thrilling embrace of love for love's sake.
Black, white, ebony all sound good to me
Two tone recipe, got good chemistry
J. F. Kennedy's, kiss hood celebrities
Don't matter to me 'cause I like everything
You can be my lover
'Cause love looks better in color
"I wanted to talk about love, attraction, and sex without talking about the boxes we put those things in – who we feel like we're allowed to be in love with, you know? It shouldn't be about that," Lizzo recently told Apple Music. "It shouldn't be about gender or sexual orientation or skin color or economic background, because who the f–k cares? Spice it up, man. Love is better in color. I don't want to see love in black and white."
"Better in Color" signifies a bold (and, I'd argue, successful) attempt at transcending racial and ethnic divides, imploring us to focus on who we are and not what we are — yet the true magic of this song is Lizzo's ability to make it all feel so easy and effortless – like it's a no-brainer! She sings crisp and assertive without the gravitas so often associated with the things that divide us, holding nothing back in exclaiming her feelings toward passion sans-borders. The words flow from her tongue, strong rhythms and popping melodies aching with infectious delight and musical buoyancy.
Sick six piston
Tiptoe kissin'
Catcall kittens
Whole milk lickin'
See my vision
Rainbow smitten
It's easy baby, got the
whole world for the pickin'
You can be my lover
'Cause love looks better in color
We can all learn a lesson from Lizzo in chilling out and just saying it like it is. Sure, there's a time and place for aggrandizing and recognizing the weight of a subject, but on an album so full of intimate imagery and relatable reflections, "Better in Color" stands out as a resounding, uplifting call for unity. Have fun, and remember: Love is better in color!
---
"A Scent of Lily"
Augustine
Augustine's "A Scent of Lily" is the kind of song that gets stuck in your head for weeks on end, its colorful melodies playing on repeat until you're pretty much forced to write about it, if only to figure out why you like it so much!
A 22-year-old Swedish indie pop artist, Augustine debuted earlier this year with the song "Luzon," introducing his entrancing artistry centered around bubbling, enveloping sonics and his fierce, high voice. His sophomore single, the "A Scent of Lily," asserts the undeniably uniqueness of his creativity and character.
you run yourself a bath
I just got lost in my two room flat
I swallow every word you roll of your tongue
In your shadow play on my walls
you're once again just someone
and it's hard to recall
a single thought of today
Inspired (or at least, heavily influenced) by Ariana Grande's song "Into You," "A Scent of Lily" captures infatuation's paralyzing intoxication. An ethereal, dreamy entrance sets a solemn scene that eventually explodes into a high-flying chorus. Augustine's piercing vocals cut through the expanse of synths, keys, and guitars as he cries:
Spread!
All through my entangled mind!
A Scent of Lily in my bed
Still left there from Sunday night
The artist describes his song an observation of the "powerlessness of losing yourself in a relationship," and a close listen unearths the darkness of his lyrics. "There are those few people who makes you completely blank," he explains, "The ones who divide your life into a 'before' and an 'after.' 'A Scent of Lily' is about the powerlessness that can creep into such relationships, when you buy into everything that person does to the level where you stop thinking your own reasonable thoughts."
"A Scent of Lily" is the first song Augustine wrote for his artist project, making it an important marker and something of a blueprint for what's to come. As melancholy as that close listen can feel, "A Scent of Lily" is otherwise a euphoric and entrancing journey: The song invites listeners to bask in a fuzzy dreamland where ecstasy and intimacy collide.
Ultimately, I just can't get Augustine's dynamic chorus out of my head. His confidence and cool are simply enchanting, and I can't wait to hear more from him as he progresses.
---
"I Can Feel It"
The National Parks
The National Parks' first single of 2019 is a driving, carefree anthem that breathes in the immediate energy of the present. I have a soft spot for big, bashful folk pop anthems, and for years this Utah band have delivered songs that engage and excite. "I Can Feel It" is not exception: The beginning of their follow-up to 2017's 3rd album Places, "I Can Feel It" finds The National Parks jetting off into high gear, commemorating the sensation of being alive and here right now:
Oh it's the current
Electric; a fire, magnetic
The city streets at night
An eruption, explosion
An earthquake, commotion
A gamma ray burst of light
I can feel it
Always like the stars align
I can feel it
Tonight's the night I come alive
I can feel it
"Tonight's the night I come alive," the five-piece sing, honing in on something truly special. We all connect to life and our surroundings in different ways, but I hope everyone at some point experiences the blissful joy surging through The National Parks' newest single.
---
"Parking Lot Sunspot"
Coyote Melon
I don't know much about Belgium's Coyote Melon, other than the fact that they debuted a few years ago with a rollicking five-track EP and that their new music has me utterly mystified. The Ghent-based indie pop band released "Parking Lot Sunset" earlier this year, delivering a picturesque immersion of pop psychedelia that more or less speaks for itself. Mellow rhythms and colorful harmonies elevate the song to great heights long before you find yourself asking, "What exactly is a parking lot sunspot?"
I'm still figuring that out, but I'll be keeping this song close long after my breakthrough. It's an injection of ultraviolet warmth – the perfect soundtrack for a lazy, vibey summer.
---
Vulnerability spills out of ZEMBU's music like water from a raincloud. The emerging artist introduced herself just a few months ago, yet her three songs resonate with the deep familiarity of a lifelong friend. Born and raised in Seattle, ZEMBU's engaging folk-influenced pop music defies genre through a dazzling tapestry of sonics akin to Maggie Rogers' debut. It's music to lose oneself within – songs ready to played in the presence of others, yet understood in the company of oneself.
Is a message with no receiver, a message at all?
I was rewriting this story, when you took the fall
Unfamiliar colors, beggin them to be the same
I was so ready to the take the blame
ZEMBU's third single "Human" is heartbreakingly beautiful – a bittersweet reflection on tragedy, loss, anxiety, and more. "'Human' is about the day I found out my mom died by suicide when I was 15 years old," she recently told me. "I remember writing this song on my bed with tears pouring out of me—the kind of unconstrained tears that come after finally being able to feel again. Creating this song allowed me to drop back into that day—what I saw, what I smelled, what I felt—and has been such a healing process for me."
"This song also goes far beyond my mom; it celebrates our humanness. How real and okay it is to feel the ups and downs of this life. That's the beautiful part of being human. I hope 'Human' can help reduce stigma around suicide and support healing. Through my mom and my own struggles with mental health, I've found it is necessary talk about suicide in order to end the shaming that often surrounds mental health issues. The power of recognizing we're not alone goes so far and can encourage us to seek help."
A knowing on the ride home,
A knowing without being told,
A knowing to be washed away,
A knowing from your mother's soul
I am human after all
Having lost my own mother to a different illness, this song speaks to me on a highly personal level – yet my initial connection came not through that shared loss, but rather through an innocent love for the music itself. "Human" is fragile and delicate, just like our own humanity. ZEMBU connects with our deepest insecurities and our touches on our individual sense of self. She sings a song of acceptance, yet she can't help but wonder "what if" – which is something I find myself doing on an all-too frequent basis, and I imagine I will continue to do throughout much of my young adult life.
All this occurs against the shimmering backdrop of ZEMBU's lush vocal work and rich, stirring cellos. Her conclusion, "We are human, after all," leaves us to ponder the nature of our existence. How could you not absolutely fall for such devastating beauty?
— — — —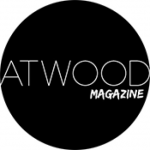 ---