Vaarwell's bittersweet and intoxicating "Stay" pulses in and out of love through a stirring swell of saccharine sounds, poignant melodies, and an intimate confession.
— —
The grass is always greener, but only from the other side: How often do we pine for something or someone, only to find our expectations led us astray? That present you asked for all year, but only played with once or twice; that hard-fought promotion that didn't change your feelings about work; that person you always had a crush on, who wasn't worth your time in the end.
Such is the premise for Lisbon band Vaarwell's brand new single: Bittersweet and intoxicating, "Stay" pulses in and out of love through a stirring swell of saccharine sounds, poignant melodies, and an intimate confession.
I feel you deeper than an ocean
But baby I can't
Make your calling my devotion
Wonder into oblivion
Short of air and full of wine
I know I've come through
I take the little grip I have
This moment's long due
Listen: "Stay" – Vaarwell
---
Atwood Magazine is proud to be premiering "Stay," the latest single from alternative dream-pop band Vaarwell. Consisting of Margarida Falcão, Ricardo Nagy, and Luís Monteiro, the Lisbon, Portugal trio blend brightly cinematic bursts of sonic color through a familiar base of guitars, vocals and drums – adding in the production studio as a fifth and powerfully manipulative instrument. The band's 2017 debut album HOMEBOUND 456 is a must-listen, pulsing with touching melodies and intimate lyrics that cut both band and listeners to their core.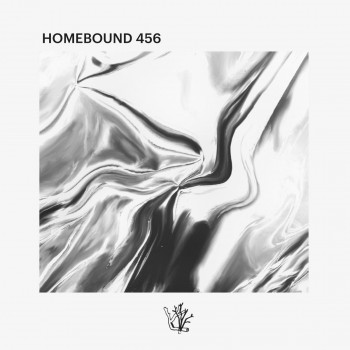 Having established themselves as a formidable talent, Vaarwell return triumphantly in 2018 with "Stay," pushing the boundaries of what you can emote in an infectiously catchy pop song that considers love and desire from both sides, despairing the discrepancies between longing and having, expectation and knowing.
Margarida Falcão leads the song with her powerful singing voice, adapting to the moment to reflect the mirage of complex emotions embedded in her lyrics. One second she's whispering; the next she's rising with anthemic fire; the next, she's soberly opening her heart. Admitting the love she longed for wasn't what she thought it would be, Falcão struggles through a maze of feeling in the song's pre-chorus and chorus:
I know that you will be coming
I'm leaving soon
In constant miscommunication
There's not much I can do
Stay
And talk to me in slow motion
Stay
I hear you speak
but words don't come through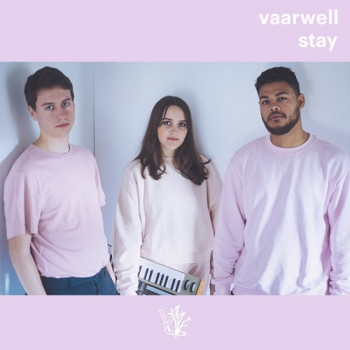 Reminiscent of CHVRCHES' Lauren Mayberry and Tennis' Alaina Moore, Falcão's pure, inflective voice is mesmerizingly sweet: Her cries are soul-stirring, packing the full weight of her burden into a tight space. Surrounding her voice is a dazzling, provocative expanse of guitar-pop. Layered vocal harmonies melt into shimmering guitars that glisten with faint reverb and light twang, echoing the lead singer's melancholy state.
Vaarwell reach new heights with "Stay," a melodramatic outpouring that establishes their pop prowess without taking away from their already intimate, passion-fueled artistry. HOMEBOUND 456 turns 1 year old this Saturday and remains a powerfully relevant, masterful debut, but the Lisbon trio are surging ahead through a poetic confessional full of weary heartbreak and bitter truth.
Stream Vaarwell's "Stay" exclusively on Atwood Magazine, and get to know this 2018 artist-to-watch in our interview below!
A CONVERSATION WITH VAARWELL
Atwood Magazine: Why did you choose "Stay" to be your first song since your debut EP?
Margarida Falcão: When we were writing "Stay," we wanted to make a more upbeat electronic pop song to contrast with our usually more introspective sound. We ended up really liking the result and decided that, because it's pretty different from what we usually do, it should be the first single after our album, to mark this new "era."
It's all part of a master plan
So necessary
Content with such a short life span
All is temporary
Short of wine and full of air
Now shivers come through
This might be more than I can bear
But this moment's long due
Your voice comes through as such a strong and central component of the track; how did you go about building the instrumental components around it?
Falcão: The instrumental actually came first and when I added the vocals, Ricardo (Nagy) adapted the production and structure to fit the melody. In most of our songs, the vocals are usually a very present element.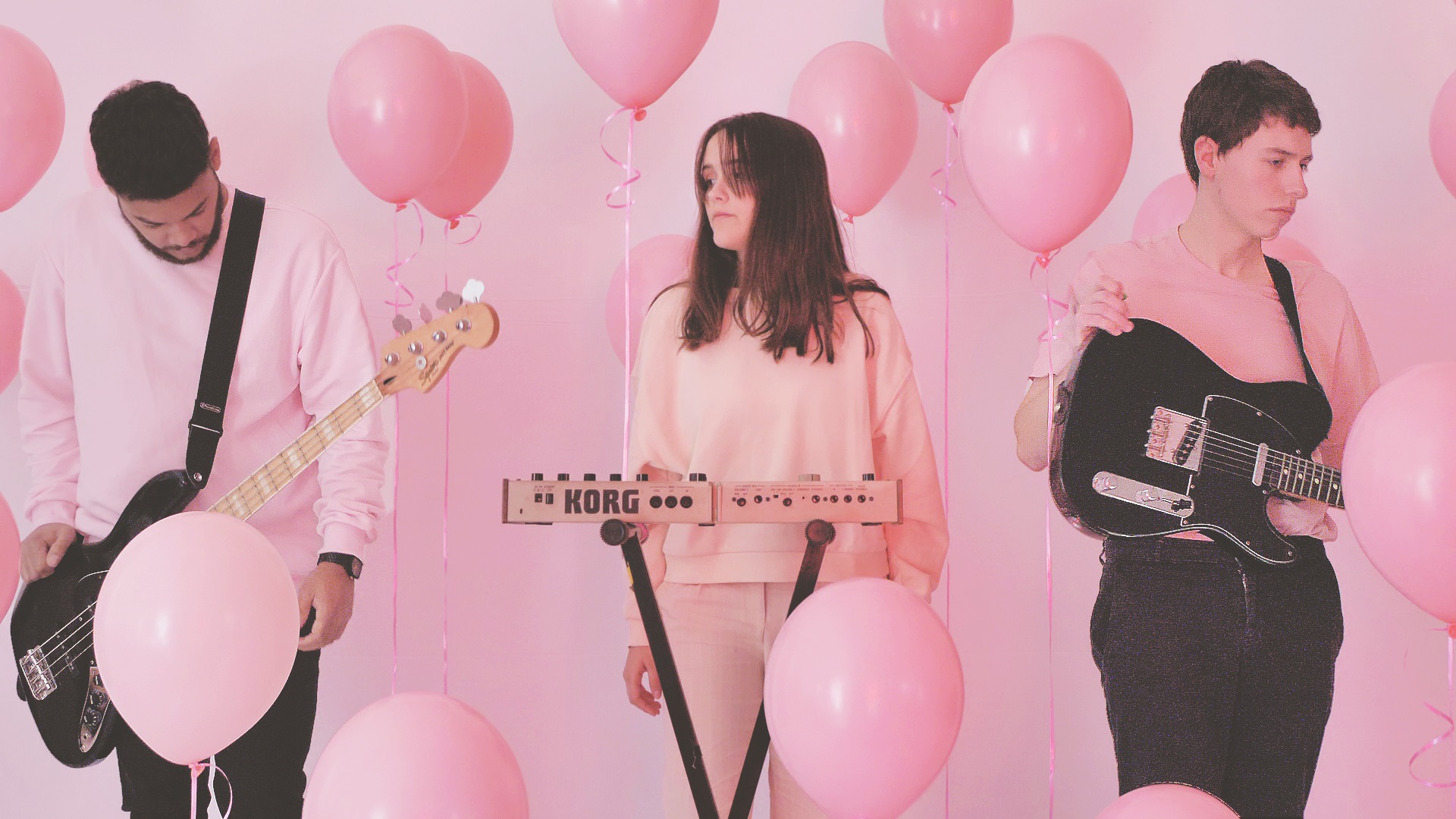 As a trio, do you contribute to song composition? What are your band dynamics?
Falcão: Ricardo and I are the songwriters and Ricardo also produces. We write separately most of the times – either Ricardo sends me an instrumental to work with, or I bring in a song or a draft and Ricardo works around it and brings the Vaarwell sound to it.
I honestly don't know too many bands from Lisbon, so I'm curious to know if you feel any local-specific influences ("Lisbon" music qualities) shining through on this track. If so, where?
Falcão: Although there are many great underrated bands from Lisbon that are unheard of internationally, we don't associate our sound to any of the bands that we know of!
"Stay" seems to fall in and out of love as the song progresses. How do you feel your emotions resonate through this song?
Falcão: The song is about having a crush that is finally corresponded, but then realizing that said crush is not that great after all. So I really tried to express (as well as I could) the rollercoaster of emotions that one would have in that situation:
Being in love
Finding out the feeling is mutual
Realizing this person is very boring
Falling out of love
Spending the rest of the night trying to avoid him or her
Does the band name Vaarwell have any special significance to you?
Falcão: The name "Vaarwell" came up after Ricardo Google translated "goodbye" from English to Afrikaans in a desperate attempt to find a name for our band. We ended up really liking it!
What more can we expect from Vaarwell this year?
Falcão: More music coming out throughout the year and some gigs around Europe!
What other music/artists, indie or otherwise, are you listening to at the moment?
Falcão: Some of our favourites at the moment are James Blake, Solange, Slowdive, Billie Eilish, Sampha, Tora and Bad Sounds.
— —
— — — —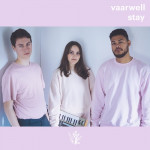 ? © 2018
:: Stream Vaarwell ::