A love song easily applied to current life, "Can't Do Much" finds Waxahatchee going back to their roots while giving a lighthearted, easy-going take on boredom and desperation.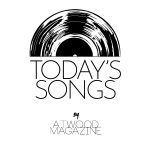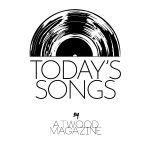 Stream: "Can't Do Much" – Waxahatchee
---
In my loneliness I'm locked in a room' goes the start of the third verse of Waxahatchee's latest single, "Can't Do Much." It's something we can all attest to right now, without hyperbole or generalization. But sung in its breezy, prolonged way, the boredom feels anything but traumatic. The chorus, too, is vocally dragged out as though howling in desperation: 'I'm waiting/ All the time/ Sanity/ Nullify'. But set against tuneful guitars and a radiating of nonchalance, it lacks seriousness. Because, for all the insanity and loneliness we feel, we need lightheartedness too.
We will coalesce our heaven and hell
My eyes roll around like dice on the felt
My mind turns to something useless and trite
My uneasiness, materialize 
I want you
All the time
Sanity
Nullify 
"Can't Do Much" is a love song with a dose of reality, making it a straight-to-the-point contrast of emotions. It's delivered like a stream of thoughts but classically and dreamily as though still in a haze- the latter present in its country tone. Taken from the new album Saint Cloud (released March 27), the song is part of the altering of sound for Katie Crutchfield which sees the amiably aggressive approach of her previous work replaced with things more chilled out and textured. 
In the accompanying video, things are kept simple. The band are filmed performing in the studio, bunches of roses placed on their instruments, and it's presented through a vintage lens with clouded film and flickering effects. The result is savouring the simplicity, the past protected and carried through to the present and future.
When you're missing me or what you see
Something wild that you will never be
Something safe that you could tend to and lead
Something versatile to fill all your needs 
Maybe I give it to you all on a dime
I love you til the day I
Love you til the day I die
I guess it don't matter 




---
"Lilacs", the previous single, is sing-song storytelling, the kind of poetic thoughtfulness that works well with an acoustic guitar and mild breeze of fresh air while "Fire" is vocals at the centre- smooth, warmly melancholic, scented with Americana ('It's not as if we cry a river, call it rain/ West Memphis is on fire in the light of day'). As her fifth and (explained in recent interviews) most sober album, Saint Cloud is a collection of personal songs that goes back to the roots and her roots. The Waxahatchee name was taken from the creek in Alabama that she grew up near, and these songs feel like the kind of songs to be played at a creek or sat on grass by a lake.
While "Can't Do Much" might be a love song, people also love ice cream, whisky, films… With that in mind, the song can easily be applied to our relationship with life. 'something versatile to fill your needs,', 'my uneasiness, materialize,' 'can't do much about it now'. Let music be the thing that brings a mellow dreaminess to our reality right now.
Stream: "Can't Do Much" – Waxahatchee
— — — —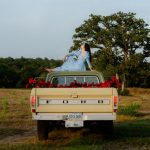 ? © Molly Matalon, 2020
:: Today's Song(s) ::
---
:: Stream Waxahatchee ::