Following the release of Willows' "Two Wolves" and the Musique Nomade organized "Remember Your Name," singer-songwriter Geneviève Toupin shares thoughts on music's role in spreading cultural awareness.
— —
Some artists have a particular style that stays with them throughout their careers. It fits with their words, with their mindset, and fans continue to enjoy it. It may be familiar, and therefore somewhat comforting, but it can become tedious – especially if listening to the albums in one go. Then there are artists who have multiple identities, who dip in and out of numerous projects and are constantly evolving and experimenting with their sound.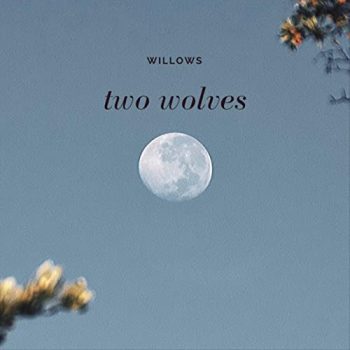 Geneviève Toupin is a singer-songwriter, Manitoba-born with Métis heritage, currently based in Montreal whose approach to music is one of a mix of languages and cultures. Her solo project, Willows, is a magically calm singer-songwriter. The self-titled debut album (released in 2014) has the aura of being out in the wilderness on a summer's night, a solitary warmth sparkling with the lonely wanderings of piano and peaceful, airy strums of guitar. As a Franco-Manitoban, the album is mostly in French but there are several songs in English form – the choruses of "Valley of Fire" and "Sweet Trouble" and in "Bill Murray" the two languages are merged by succinctly interchanging in that naturally fun way that bilingual people do.
"Two Wolves," released May 22, is the first new material from Willows since that debut album. Entirely in English, the song draws upon an old legend, using slow melancholic plucks of guitar and the calls of a marimba to set the rhythm. For Toupin, it has a deeper meaning with the wolves engaged in less of a fight and more of a dance; a questioning of balance that coincides with her connection to spirituality.
Listen to the wind
Howling in the bay
Took a different turn
Surprised yourself that way
Listen to your dreams
Echoes of the day
Didn't say the things
You thought you'd say
Two wolves go round and round
In an endless dance
They're head to head, shadow light
It keeps me up at night
Toupin is not one to settle on one identity, however. In 2018, the debut album by CHANCES, Traveller, was released. Consisting of Toupin and Chloé Lacasse on keyboards/ vocals and Vincent Carré on percussion/sampling, CHANCES make music that's pulsing and darkly hypnotic while being an energized outlet for the individual members' influences. The latest single, "The Original Sound," was released in October last year. 'This beauty/ Stop thinking there's a limit/ Stop saying it's too much/ La beauté/ Arrête de voir les limites/ Arrête de les poser' go some of the lyrics over crashing synths, while an Ojibwe phrase is incorporated harmoniously into the song (a lyric that came from Elaine Scott of Swan Lake First Nations when the band got in touch with her asking for a translation).
Both of these projects are a way of incorporating Toupin's Métis roots. Prior to Willows, Toupin released two albums under her own name, but her own identity and background began to be fully explored with the birth of Willows. The most vocal output for her roots, however, is perhaps a recent collaboration with artist Soleil Launière (Innu) and Finnish duo VILDÁ (Sámi) released by Musique Nomade. Combining traditional folk with indigenous vocal harmonies, and lyrics about empowerment and staying true to yourself, "Remember Your Name" is a coming together of communities that are perhaps underacknowledged especially in music. As part of an online concert that took place for National Indigenous People's Day (June 21), Taupin and Soleil Launière shared a stage for a rendition of this, while the Willows songs were accompanied by Soleil Launière's interpretive dance.
Taupin is currently in the process of making new material as Willows, with an EP on the way. Atwood Magazine caught up with the singer-songwriter to discover more about her creative process and the role that music can have in spreading awareness about indigenous cultures.
Listen: "Two Wolves" – Willows

A CONVERSATION WITH GENEVIÈVE TOUPIN
Atwood Magazine: One thing that I love is that your projects- the solo stuff of Willows, the more electronic-leaning albums of CHANCES, and the recent collaboration for Musique Nomade- all have a different sound and feel. Do you have different mindsets when going into these and, if yes, how do they differ?
Geneviève Toupin: I would compare it to someone who writes poetry, short stories, and a blog, for example. That writer's love of words drives her/him to write in these different formats but the emotion, flow, and structure can vary from one form to another. I love music and songwriting, to the point that I need different avenues to explore that creativity freely. But the difference from one project to another is a result of collaboration, instrumentation, and recording style.  So I go into each of these projects with the same drive to create music I love that will reach others as well. But I know that the path to get there will be different from one project to another.
With Willows, most of the songs are written by me, and I go into the studio with a clear idea of what I want the song to sound like and the kind of feeling I want it to convey. With CHANCES, the three of us have equal say in terms of arrangements and songwriting ideas. It's a respectful and open-minded way of creating and the songs that come out of that sometimes go beyond what I could ever imagine at the start of the process. So with Willows, because I'm the one leading the project, I need to have a pretty good picture of where I want it to go. Whereas with CHANCES, I go into it with an openness and trust, knowing that something beautiful will emerge out of that nebulous starting point.
Could you talk about your background in regards to music, when and how you got into the industry, and whether music was a big part of your life as a child?
Geneviève Toupin: My mother says that I sang before I spoke, humming as she rocked me to sleep. My grandmother was a local country singer as a teenager and she would play Hank Williams and Patsy Cline songs on her old upright piano or her guitar. She taught me to play "O Holy Night" on the piano as soon as my fingers were long enough to reach the black keys. I took classical piano and vocal lessons that turned out to be anything but the typical structured lessons you can imagine. My music teacher was this wild multi-disciplinary artist from Detroit who played all kinds of instruments. She was also a painter, a potter, a weaver, a seamstress… one of the most creative people I've ever met! She taught me at a young age to accompany myself on the piano, to write my first songs, and to harmonize.
I recorded my first album with my best friend when I was fifteen or sixteen, followed by a solo EP at eighteen. I was living in Winnipeg at the time and playing shows pretty regularly. Then I moved to Quebec. I studied songwriting at l'École Nationale de la Chanson over the course of a year. In Winnipeg, before studying at l'ÉNC, I had been part of the tight-knit francophone music scene, and suddenly here I was in Montreal, where I hardly knew anyone.  So it took me a few years to start feeling like I was part of a community of musicians again. I took that time to keep working on my songwriting. Then I put out my first full-length album in 2009. That was how I officially got into the music industry. I started to work with my manager/booking agent, learned to write grant applications, started touring in Canada and Europe.
You grew up in Manitoba with Métis heritage. What was your upbringing like? Was the indigenous culture a prominent part of this?
Geneviève Toupin: I grew up knowing I was Métis but it wasn't clear what exactly that meant in terms of my own identity and culture. I didn't learn a lot about my Métis roots growing up, nor did my father when he was growing up. There was a stigma attached to it in those earlier generations, it was a very different time back then. So now it's like playing catch-up and trying to figure out what it means. My parents clearly wanted to expose us to indigenous culture. They brought us to pow wows and my mom talked to us about Louis Riel. So I knew who Louis Riel was, but we didn't learn about him at school, and I only found out he was in my family tree as an adult. My grandmother spoke Mitchif French but growing up I didn't realize that's what it was, I thought it was simply her accent. I feel like my family is now in a period of reclaiming our heritage and I find it very touching and inspiring.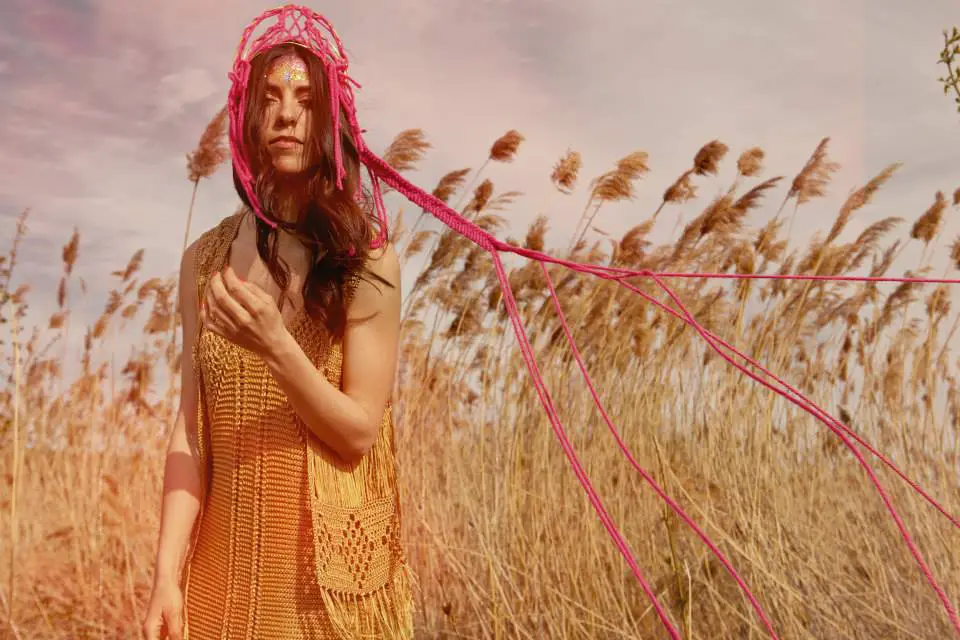 That's really nice to hear. Could you give in an insight into Métis culture in general and whether there's any injustice faced within the communities?
Geneviève Toupin: There was injustice in the Métis people's history – dispossession of land, discrimination, residential schools, etc. Métis people sometimes speak of 100 years of resistance throughout this period. I think things are changing now and continuing to change in a positive way. Organizations such as the Manitoba Métis Federation now exist to defend Métis rights and promote Métis culture. Schools now teach the story of Louis Riel.  It's now possible to study the Michif language as well, which is currently an endangered language. Métis culture is rooted in tradition, tied to the land, and is also a living culture that is evolving as generations come out from under this veil of shame and discrimination and begin to share their stories, to learn about their ancestors, to celebrate their heritage.
To what extent does your indigenous background influence your work? I know with Chances, the song "Shine" features lyrics in Ojibway.
Geneviève Toupin: I've been exploring what it means to be Métis through my art, collaborating with other Métis, Innu, and First Nations artists as Willows and with my band CHANCES, and it's been an opportunity for learning and growth. Lately, I've also been getting a lot of inspiration from some great Métis writers and poets such as Katherena Vermette and Gregory Scofield.  My Métis heritage is a part of me and influences the way I see the world. I think this comes through in the songs I write, in the melodies and arrangements. I'm sensitive to the elements, to the quality of light that changes with the seasons. I like there to be a certain amount of space/vastness in my song arrangements, which I think comes from growing up on the prairies.
In regards to Willows, do any of the songs on the self-titled album reference your background and if so could you share which ones?
Geneviève Toupin: The song "Au-delà des étoiles" talks about watching summer storms on prairie nights with my dad. "Paris chante" is about reconnecting with my Franco-Manitoban roots. I was hearing all of these beautiful accents in the streets of Paris, and it reminded me of Manitoba, of the different accents from one town to the next, and on a larger scale, the different accents throughout francophone communities across Canada. I felt this pull to get back to writing in French and wrote the song totally jetlagged a few hours after arriving in the city. "Oiseau Tonnerre" is a protection prayer. The lyrics are by Sébastien Lacombe. I love the message the song conveys: a prayer invoking my homeland, my roots, and the powerful thunderbird.
The songs are predominantly in French but there's a succinct blend of English too with songs such as ''Bill Murray'' and ''Valley of Fire.'' Is it a conscious decision to decide what things are sung in which language?
Geneviève Toupin: I grew up speaking a mixture of French and English and I still speak that way a lot of the time. I'm comfortable when I can mix both languages freely. I wanted the songwriting in Willows to be as natural as possible for me and to reflect that reality. So it was more of a letting go, I would say. I gave myself permission to write as I think and speak.
That's really cool. And, similarly, do you feel that a song/ lyrics can convey a different meaning or mood when sung in different languages?
Geneviève Toupin: Definitely!  English and French have very distinct colours. The musicality is different from one language to the next. Emotions are expressed differently depending on the language, in my experience.
Your new single as Willows, ''Two Wolves,'' is gently haunting and I read that it's based around an old myth. Could you talk about this and how it resonated with you, particularly in relation to your Métis background?
Geneviève Toupin: A few years ago, there was a story that was being shared on social media that kept popping up on my Facebook thread. It was said to be an aboriginal legend about Two Wolves. One represented the 'light' in us, the 'good' and the other was our 'shadow' or 'darkness', and they were in a constant battle with each other. The moral of the story was that the wolf you 'fed' was the one that would grow and take up the most space in your heart. I was intrigued by the story. I did a bit of research because I wanted to see exactly where the story originated, from which Nation. I found a few articles that said it was actually made up by an American preacher in the 60s, who passed it off as an old Cherokee legend.
When I read that, I was disturbed and disappointed. But I kept thinking about that story. It was haunting me because I realized, there was something very Judeo-Christian about the whole thing. And I found it fitting to think that it had maybe been invented by a preacher after all. I was raised catholic, so I guess it resonated with me for that reason too. The more I thought about it, the more I felt like responding to that story myself, as a Métis artist, and as someone who is very interested in spirituality. I wanted to talk about the concept of 'light' and 'shadow', not as opposing forces in a fight that needed to be won, but rather as a dance, where both are forever mingling with each other. I think we need those different polarities, they are part of each of us.
Watch: "Two Wolves" – Willows
I'm so glad you shared that because when I tried to research into it I couldn't find very much! So this is super fascinating. It's also the first single as Willows since the 2014 debut album and I understand that you have more music in the process of being created. Could you share the direction that you're heading in- what made you want to return at this moment and whether the songs will be mostly in English or French?
Geneviève Toupin: I'm currently working on two projects, an English EP that will be released before the end of 2020 if all goes as planned, and a French album for next year.  I took a few years off after putting out and touring Willows in 2014/2015/2016. In that 'time off' I had the chance to take part in a lot of different, beautiful projects such as the Danse Lhasa Danse show, for example, or Jorane's new project. I also started my band CHANCES with my two precious colleagues Chloé and Vincent. I was pretty busy artistically! I traveled to India, which was a turning point in my life, studied yoga and meditation, and got into Carnatic music (I studied Carnatic singing for a while with Chloé upon my return to Montreal).
Then, in 2018, one of my little brothers had a bad car accident. I returned to Manitoba to be with my family for a month while he recovered (he's doing great now, we were very lucky!!). This whole event rocked my world and made me think about healing in a new light. When I got back to Montreal, I did a bit of volunteering at the CHUM, playing music for the patients, and also giving songwriting workshops at the Chaînon, a safe house for women in Montreal. I saw firsthand the positive effects of music and the healing potential of creativity.. incredibly humbling and inspiring. I wanted to get back to something more intimate, musically speaking, and started to write songs that felt like they were destined for Willows. The EP is centered around the theme of healing.
My upcoming French album is like my garden was about a month ago, just the beginning stages! I feel like writing about my ancestors, particularly the women. The women in my family are strong, intelligent, and very interesting!  And some are very mysterious, too. I want it to be even closer to my Métis roots. And for now, that's the starting point.  It will most likely evolve and I'm excited to see where it will take me!
I discovered your music through the recent online event for Indigenous Peoples Day. Things like this are obviously great for spreading awareness (as proven with me haha) but what are your thoughts? How do you view the position of indigenous artists in the everyday music scene?
Geneviève Toupin: I see that things are evolving and that indigenous artists are slowly getting the recognition they deserve, but there's still room for improvement, I believe. There are different scenes out there and sometimes they are still very divided.  Musique Nomade here in Montreal is a great example of an organization that has some really great initiatives for indigenous artists. They collaborate with different festivals to ensure inclusiveness and representation and have an impressive online music platform called Nikamowin where you can discover tons of music by indigenous artists.
I feel like your music might reference the culture but do so subtly. Do you think that the most impactful way to put a spotlight on something that may be underrepresented is to do so by integrating it with approaches that are more 'accessible?'
Geneviève Toupin: That's a great question. I don't know what the answer is though! I reference my culture, my roots, in a way that feels true for me. For now, I'm on a very personal path, and I'm learning a lot. I want to be respectful and honest in the way I write about it and integrate it into my music.
In contrast, the "Remember Your Name" single is an example of making music that feels like a clear statement of identity. What was behind the making of this?
Geneviève Toupin: Soleil Launière, who is Innu, and Vildà, a duo who blend Finnish and Sami cultures, and I got together thanks to Musique Nomade to write and record a song in 3 days. We had never met, and I didn't have a clue what to expect. There was some kind of magic in the studio that day. We had barely spoken a few words to each other that we set up in a circle in the studio and spent a solid 3 hours singing together, improvising, mixing languages, sounds. It was wild. The song we were meant to write turned out to be two songs, actually, Remember Your Name I and II and mixes English, Sami, Innu, Mitchif languages.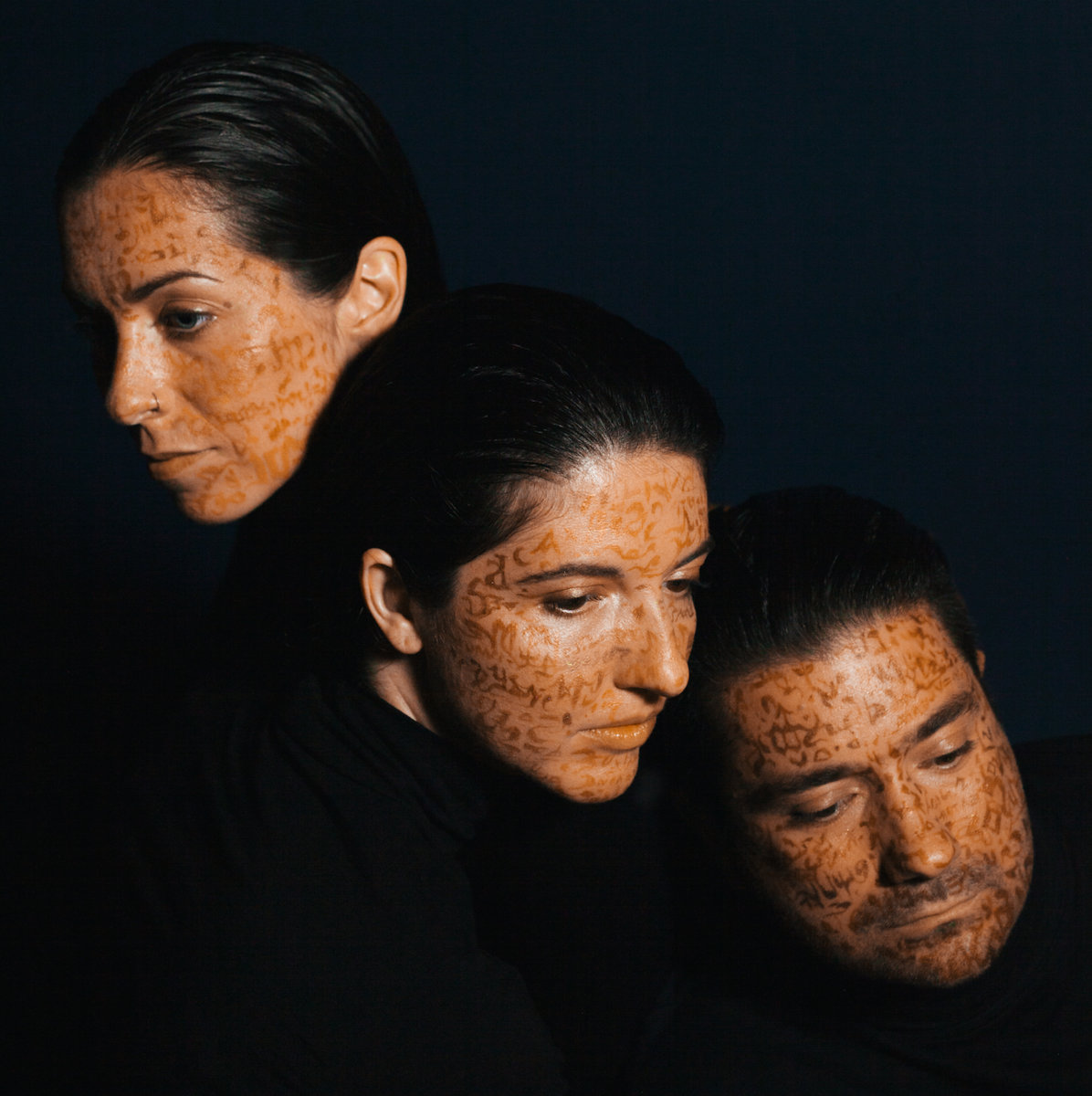 That's amazing! Could you talk about the different cultural elements that went into the song? For example, you're all from different backgrounds - you as Métis, Soleil Launière as Innu, and VILDÁ as Sami. Are there parts of the song that are distinct to these cultures and if so which are which?
Geneviève Toupin: Both songs blend English, Sami, and Innu. "Remember Your Name II" also has a bit of Mitchif mixed into the English verses. You can hear Viivi's crazy-talented accordion playing all throughout both songs, I also play a bit of accordion in there, too. Simon Walls, who produced the song, did an amazing job of arranging the songs in a simple way, keeping them very close to the live performance.
What was the importance of you all coming together for this song? For example, is it a way of representing indigenous communities as a whole?
Geneviève Toupin: I think it's an example of sharing and listening to each other and staying open creatively. I think society would benefit from songwriting workshops like this one, haha! I'm kidding. I guess what I mean is that it's good to learn to listen to others, to try and find creative solutions, to try and see things from someone else's perspective. I would say that was an important thing about us coming together. I think we tried to be true to our own individual identities while also creating something that the four of us knew would stretch us out of comfort zones a bit, and end up being something different than anything we'd done before.
Finally, are there any other indigenous artists that we should aware of who are doing impactful/ interesting things with their music?
Geneviève Toupin: Oh yes!  Definitely check out Burnstick, a beautiful folk-roots husband/wife duo from Manitoba. I would also recommend Anachnid who is currently on the Polaris long list with her début album. And I love Jeremy Dutcher, he's amazing, just amazing.
— —
? Sébastien Lacombe
:: Stream Willows ::
---