Electro-pop duo Great Good Fine Ok create a vivid and powerful experience in a simple yet stunning new single, "Gone" ft. Transviolet!
"Gone" – Great Good Fine Ok ft. Transviolet
Music that can make you feel strong emotions is very powerful–it's one of the reasons why we are so tied to music. Some aspects that pull us in might be the words, the timbre of an instrument, or the range of a powerful vocalists. Sometimes, it's the arrangement of all the parts working harmoniously together into one effortless piece of art.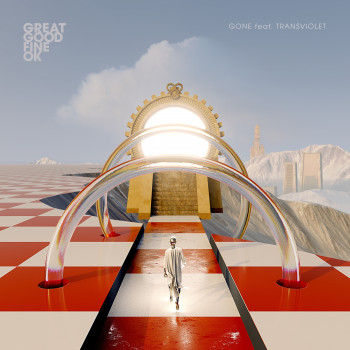 Great Good Fine Ok accomplish this creative technique with their newest single, "Gone," joined by Sarah McTaggart of Transviolet. Although electronic music is relatively criticized for its lack of emotion and musicianship, Great Good Fine Ok composes synth-pop that makes you feel something, visualize something, and appreciate the new era of beautifully written synthesized music.
But now you're gone,
and I don't feel very much like me.
The Brooklyn based band, comprised of Jon Sandler and Luke Moellman, captures the pain one can feel when the absence of someone can almost feel like losing a part of yourself–in a simple, yet poetic way. "Gone" features equal parts between Sandler and McTaggart's voices, showcasing both of their powerful vocals that convey the emotion behind the lyrics. The synthetic beats and rhythms perfectly intertwine with their delicate voices, enough so that each lyric in the song carries a different weight.
It's like i'm waiting for something that doesn't exist
You are not fading from my mind
Help me with this
While the song is quite short and hits the message head on, Sandler and Moellman have created much more drama by the usage of electronic music, by adding dimension with the different tempos throughout the song. This yield a stunning contrast between the complexity of the music and the simplicity of the lyrics.
Atwood Magazine had a chat with Sandler about the beginning roots of "Gone," the evolution of their music, a couple hints about what their next release will sound like. Great Good Fine OK will be touring with Vesperteen this June all around the U.S., and their upcoming EP is set for release later this year in the fall.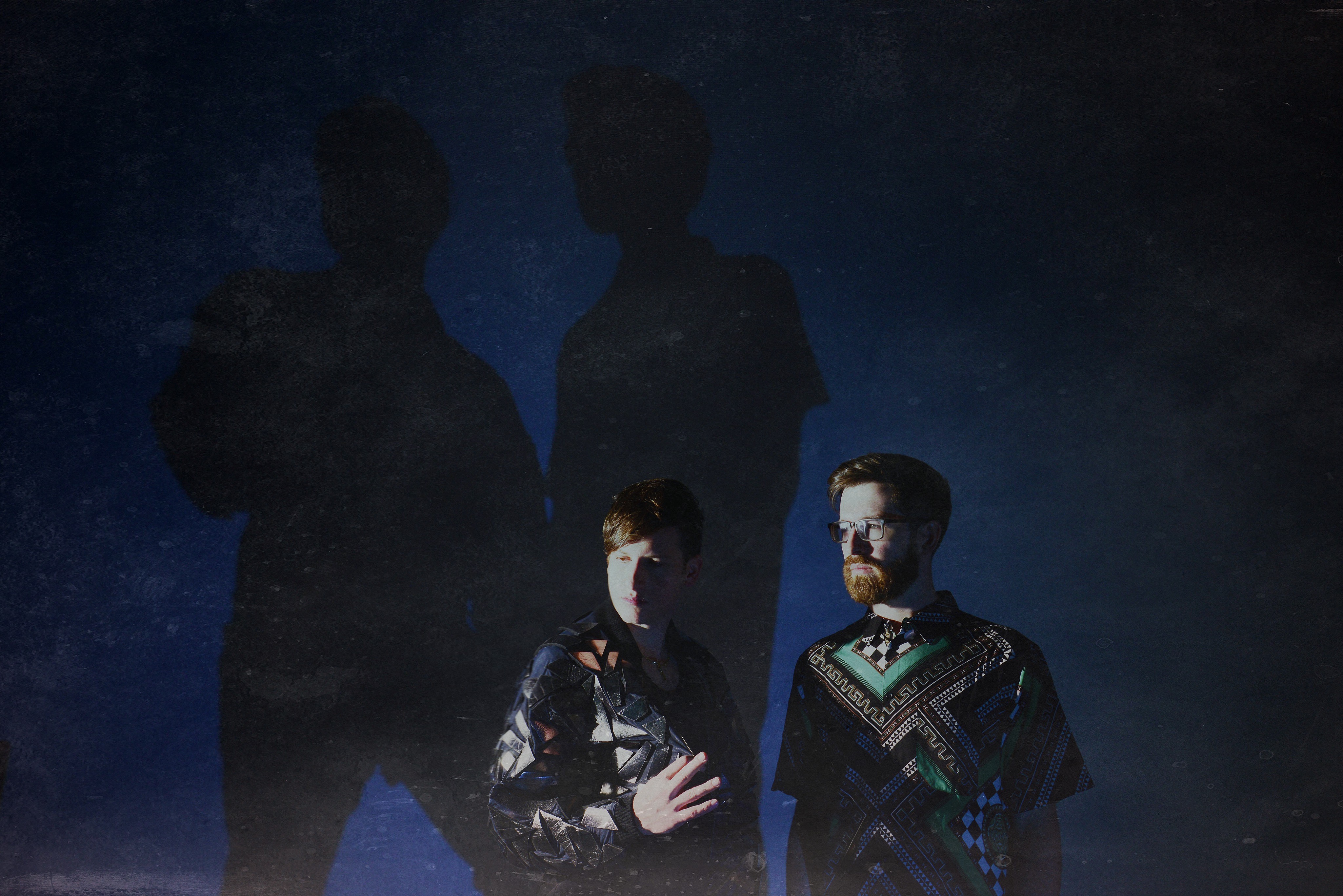 :: A CONVERSATION WITH GREAT GOOD FINE OK ::
Atwood Magazine: What made you guys want to collaborate with Transviolet? What was it like working with Sarah McTaggart?
Great Good Fine Ok: We started "Gone" on a writing trip in Montana over a year ago and we've been tweaking it ever since. The music evolved from more of an EDM vibe to what it is today. We really wanted the music to match the somber tone of the lyrics. When we decided recently that it needed a female feature, it became a quest to find a very specific kind of voice that we were hearing in our heads. We are fans of Transviolet and thought Sarah could do a great job. We love how it turned out. 
You guys mentioned before that you wanted GGFO to experiment more, and see how far your musical spectrum could go. Has "Gone" done this in any way? How?
GGFO: We were experimenting in the sense that it is so short and simple. We wanted the few lyrics to breath and be the showcase, and in doing so, it made the track more impactful as well. 
What was the process like for writing this song? Where did the inspiration for it come from?
GGFO: The song started out as a breakup song, but evolved into a more general salute to any kind of loss. The feeling of "now you're gone, and I don't feel very much like me" is something we've felt many times in the past year. 
Is the first line of the song, "It wasn't always something easy" a nod to your previous single, "Easy"? If so, how would you compare the two songs in terms of its lyrics and meaning?
GGFO: Interestingly, that first line was written before "Easy". For a while now the mantra that "life isn't easy" has been a big inspiration for me. When we wrote "Easy" that feeling had peaked and needed to come out in a more significant way. That was another song that started out as a love song but evolved into something more meaningful.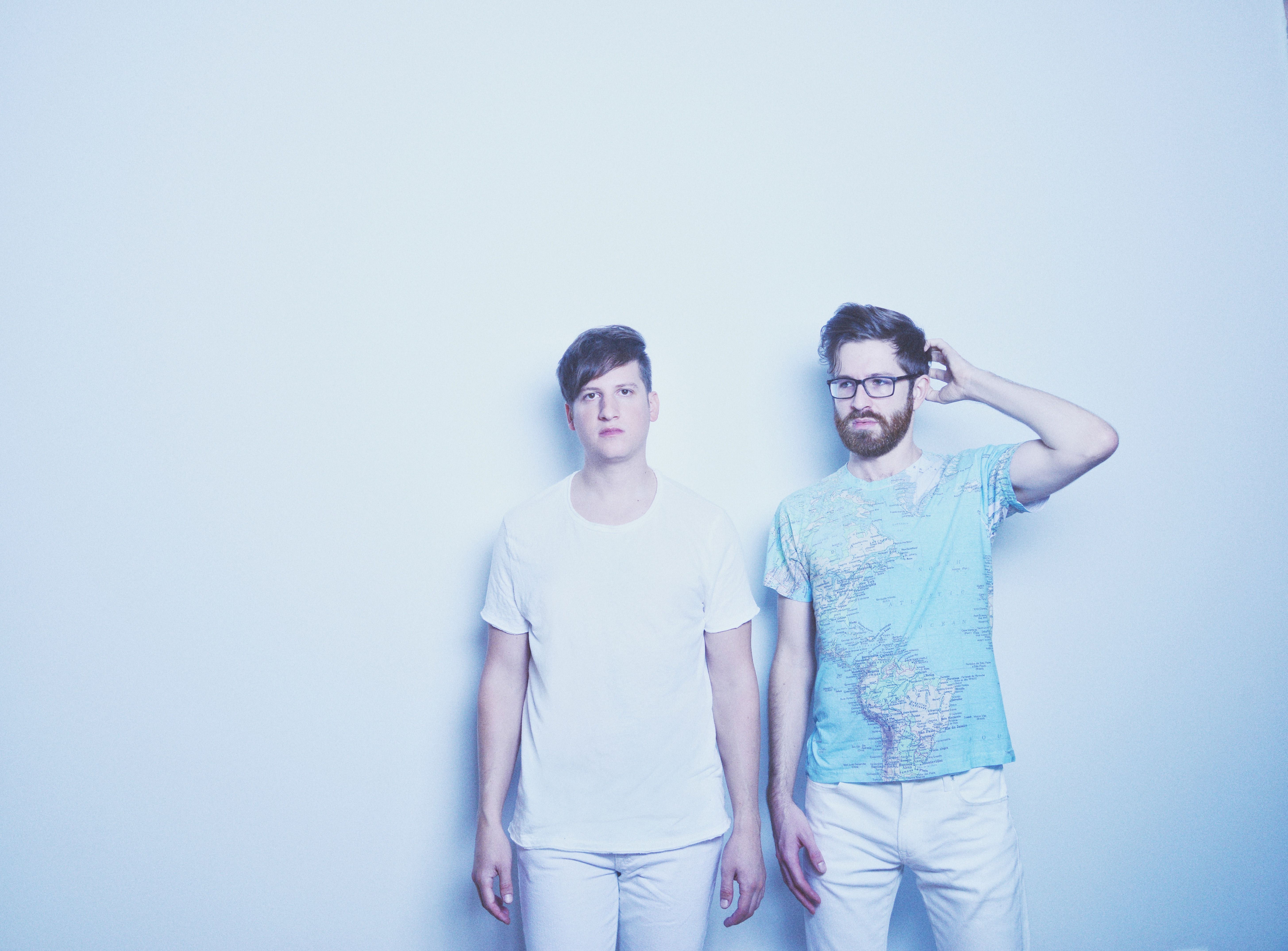 Since you are a synth heavy band, how would you say the melodies and instrumentals you create tell a story, especially with such an emotional message such as "Gone"? In other words, how do you think your music could still convey the story without the lyrics?
GGFO: Most of our songs start with a musical idea, that then inspire the type of lyrics and melody I'll write. Luke does a masterful job of creating music that is emotive enough to help me see a story. I think the lyrics are more important than the melodies but I do try to create melodies that speak for themselves. 
Do you have any other collaborations planned in the future?
GGFO: We sure do! We'll keep it a surprise.. 
If you could choose any artist or band to collaborate with right now, who would it be?
GGFO: Honestly we are fans of so many bands right now so that's a hard question, but if I had to choose, I'd say The 1975. 
How does "Gone" compare to the rest of the songs on your upcoming EP?
GGFO: We think sonically and feeling wise it fits really nicely. We are always surprised by how well songs that start as one-off singles end up fitting together with other songs written during the same time period. They always seem to perfectly represent that specific time in our lives.
You're headed on tour! You've played lots of shows before, but what are you most excited about this time around?
GGFO: In the past 5 years we have toured a TON, but we haven't toured in over a year, so we are all even more excited. We are doing a few things that we think the fans are going to love very much, so we're amped to feel that energy again.  It's GGFO 4.0!
Listen: "Gone" – Great Good Fine Ok ft. Transviolet
— —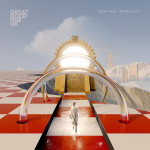 ? © Shervin Lainez
:: Great Good Fine Ok ::