LA/Nashville duo Baseball Game thrives on songs detailing heartbreak and humiliation, on and off the tee-ball field, and the duo explores their process in our interview.
— —
Little League creates enduring childhood memories for so many of us. Only so many of those memories go on to serve as the lyrical inspiration for future songwriters, by contrast. Yet in the case of Adam Carpenter, one such experience– even if it was far from a positive one– has given him the means to pen some compelling material detailing the hardships of life, beginning with his ill-fated tee-ball career.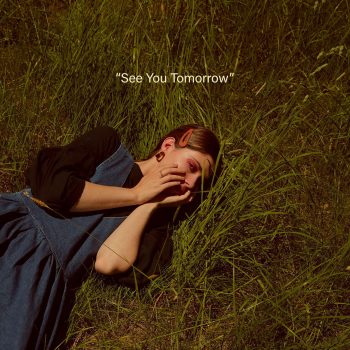 Carpenter connected with Jason Bennett at a church gig in Los Angeles, and the two musicians soon began performing regularly together. Ultimately relocating to Nashville, the duo spent two-week-long sessions crafting their debut EP in Bennett's home studio. Set for release on August 7th, this self-titled record will mark their inaugural release on independent label House Arrest Distribution.
Thus far, the songs that have emerged from the album have outlined the feelings that emerge in the wake of losing someone. "Woman," recently reviewed by Atwood Magazine, chronicled "a romantic infatuation and fulfilling [the] emptiness deep within" when said infatuation doesn't work out. Follow-up single, "See You Tomorrow," is a song which "takes place a couple months after losing someone and wondering what it would be like to see them again."
Baseball Game share their methods in producing songs of this personal nature with Atwood Magazine!
— —
Listen: "See You Tomorrow" – Baseball Game
A CONVERSATION WITH BASEBALL GAME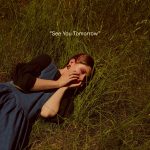 Atwood Magazine: How did you two come across each other? What made you decide you could achieve even more as a duo than as individual artists?
Baseball Game: We used to live together in California. So when Jason moved to Nashville, we used this project to stay connected and have an excuse to fly out and see each other.
Can you tell us more about the ''defining childhood memory'' that gave rise to the name Baseball Game?
Baseball Game: I was a young kid playing tee-ball. We made it to the championship game but we lost. I was on the blue team; the red team won. After the game, I ran to the wrong dugout and they sprayed red Kool-Aid all over me and said, "You don't belong in here. Get out." A piece of this project is about our music fitting into places where people say it shouldn't belong. It's funny, because people always ask what our favorite team is but we don't even watch baseball.
We recently covered your first single, ''Woman.'' In what ways does the follow-up single, ''See You Tomorrow,'' build upon that previous release?
Baseball Game: Both songs take place in this time of heartbreak and healing. "Woman" captures the beginning phase and "See You Tomorrow" follows the process. It hopefully leaves you at a place of hope and contentment.
As members of the indie record label House Arrest Distribution, how do you interact with and learn from your labelmates?
Baseball Game: Peter and Graham are phenomenal. They work so hard to get our songs in the right hands. After hearing label horror stories, we feel so grateful to have such a great experience with the team at House Arrest.
Out of the many musical genres out there, what is it that especially draws you to slow '70s disco and '70s soft rock, the styles that seemingly influence your music the most?
Baseball Game: We feel like there was something special about music during that time that instantly transports you to a different place. Themes like nostalgia and desire come naturally with the feel of the '70s.
Describe the two-week-long recording sessions in Nashville that resulted in this new album. What was the interactive process like? What made you decide you had gotten the music to the point where you were satisfied?
Baseball Game: We would make demos at Jason's place and rough ideas with song structures and chords. Then we would bounce the songs and drive for hours, looping them until we came across lyrics/melodies/stories that we liked. We let the instrumentals of the songs be background music to our conversations.
What do you hope audiences will take away from your debut EP? Is a full-length record in the works yet?
Baseball Game: Ultimately, we want anyone listening to know that people making projects with their friends could actually become something. Something real. We want people to consume the music but also be inspired to make things.
Outside of music, what keeps you guys occupied? In what ways does it influence your creative output?
Baseball Game: We love the outdoors and going camping but, honestly, if we're not working on Baseball Game, we spend most of our time producing different artists, songwriting, and top-lining for sync. We try to keep ourselves busy with all types of projects because we want to be as well-rounded as we can be.
— —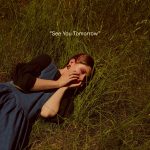 ? © Jake Driscoll
:: Stream Baseball Game ::