Rising out of the darkness with a buoyant burst of effervescent light, Maya Delilah's debut EP 'Oh Boy' is a sweet n' soulful dream come true.
for fans of Josie Dunne, Daniel Caesar, Vulfpeck
Stream: 'Oh Boy' – Maya Delilah
Rising out of the darkness with a buoyant burst of effervescent light, Maya Delilah's debut EP Oh Boy is a sweet n' soulful dream come true. Hailing from London, the 20-year-old singer/songwriter makes her introduction unforgettable through five smoldering songs that compel us to smile, dance, and leave our woes behind for a little while.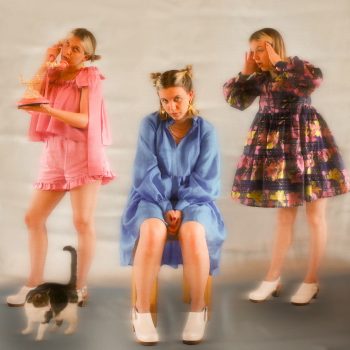 Woke up, can't find my cat again
Wonder if he's met his end
Everything seems to run away from me
Just another game of hide and seek
No one ever comes finding me
Is it 'cause I dug myself in too deep?
I should just lie down
Maybe go to sleep now
Dream of the day that you loved me
Let me make this easy
how it's meant to be
I stay up past midnight
wandering 'round the streets
Oh the thought of loving you
Damn it's so lovely
I wanna feel that everything
that's gone away comes
running back to me (Oh)
Can I have, can i have,
can I have you back?
– "Gato," Maya Delilah
Independently released July 3rd, Oh Boy arrives just in time for the summer that wasn't meant to be, that is happening now. The name alone really says it all: This record is an indulgent, up-in-our-feelings joy to behold. Maya Delilah's voice is glistening and gilded, and her songs are sultry and suave: From her spellbinding debut singles "Tangerine Dream" and "Gato," to the smoky "U R U" and the deceptively playful, worrisome "I'm Just Stupid," Oh Boy kindles the spirit with a fun and youthful energy.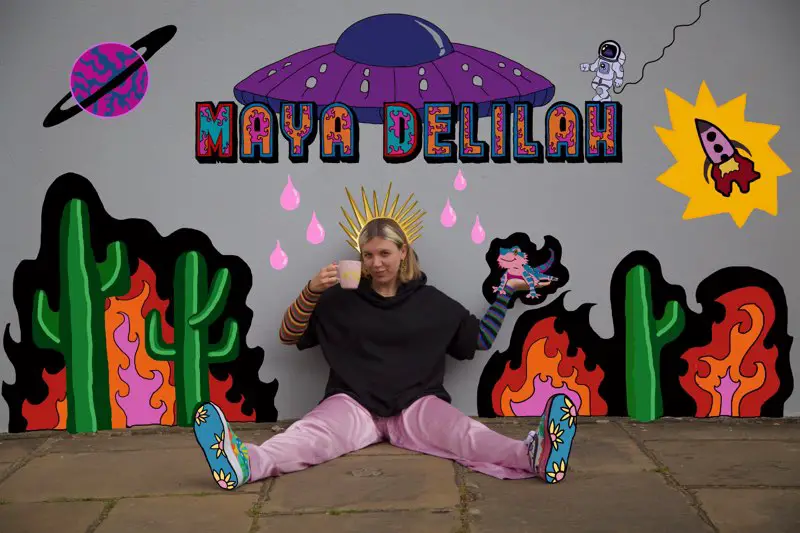 "This debut record means a lot to me," Delilah tells Atwood Magazine. "Firstly, It's been a year in the making and in this past year I have begun to really find my sound, learnt how I best song-write, and it has been literally the most fun process doing it all with my producer and best friend Stephen Barnes . Secondly, I think having done this entire EP fully independent, it's been really amazing and gratifying seeing my audience grow naturally and have people actually listen (still an insane thought). It's definitely set me up really well for my next EP which is already in the works."
Tic-Tac-Toe
Three days in a row
You left me on hold but
I know you're coming right back (right?)
Well you said so
So I'll keep waiting on you
Oh don't you play me like that (wait)
Did that just happen?
Now you got me laughing
In my room all alone
Oh boy, oh boy, oh boy
Why do I do this to myself? Oh boy…
Thought I was smooth
For getting you
But I'm just stupid
Now it's cool
To forget you
Or is that stupid?
– "I'm Just Stupid," Maya Delilah
---
Delilah introduced herself this past January with the saccharine "Tangerine Dream," exploding onto the scene with a blaze of sun-kissed splendor. She has continued to grow her presence despite the COVID-19 pandemic; in May, she released the stunning standalone single "Safe," a charity tracks whose proceeds went to University College London Hospitals. In making the song an Atwood Editor's Pick, I wrote, "'Safe' captures all the comfort and human connection we long for and look to in our greatest times of need. Soft, subtle, and intimate, the track finds Delilah accompanied by a single, soothing electric guitar and nothing more. It's amazing how comforting this song feels. Like a little hug, it wraps its arms around us and squeezes a gentle squeeze – not too tight, but just enough to remind us that we're not alone, and that everything's going to be alright."
Even when the world's gone crazy,
and the suns fallen down
A little bit of light though it's shady,
I've found
Stuck in my room it ain't easy,
counting my time out loud
but I don't mind if it goes any longer,
cause it you that I found
"Safe" does not appear on Oh Boy, but rather serves to exemplify Delilah's songwriting talent – especially in an intimate setting. Her EP's songs, on the other hand, showcase the artist's breadth and depth; colorful and dynamic, they present to us Maya Delilah unencumbered, swimming in a colorful, effortless immersion of sound.
This is especially true of EP closer "Breathe Easy," a smooth breathe of intimacy that ends the record with cool vocal licks, radiant guitar grooves. "'Breathe Easy' was written about getting to that stage in a relationship where everything feels perfect and wonderful and shiny. You've gone through people doubting the relationship, yourself doubting the relationship but WHAM BAM it's all amazing now, and you can just 'breathe easy' and enjoy it."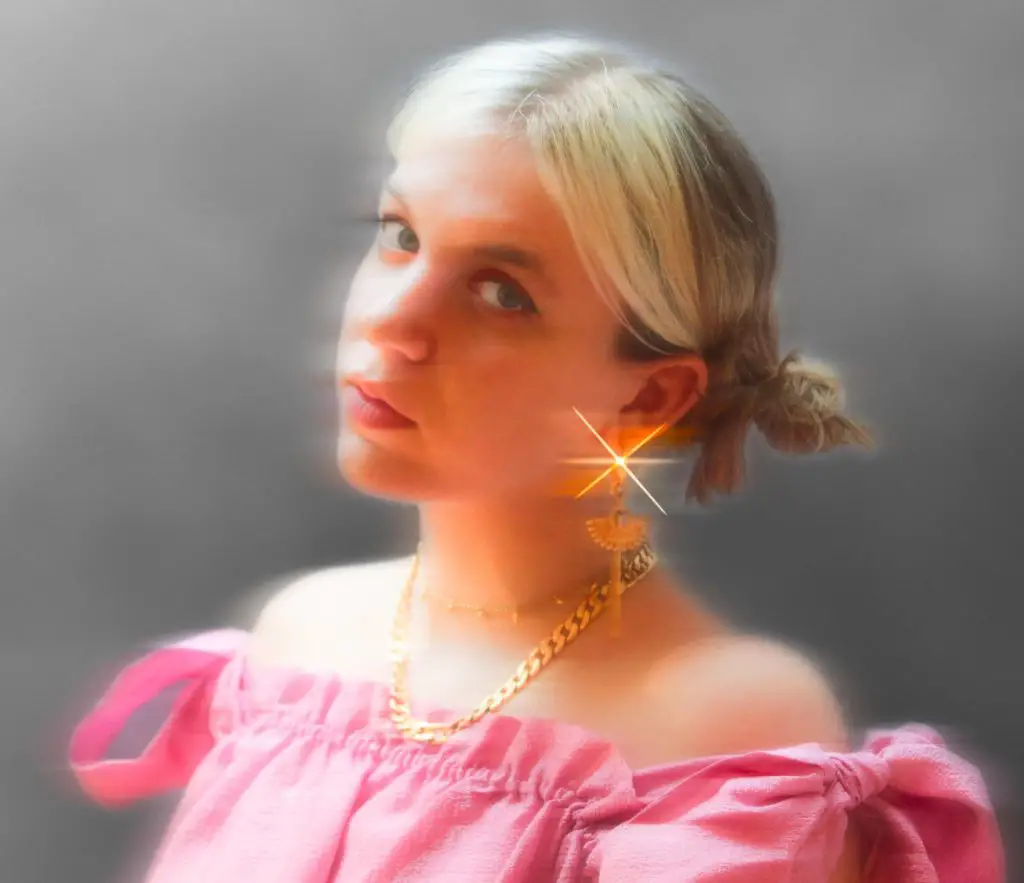 "I like to think of this record as a huge introduction to my sound," Delilah shares. "I know I definitely still haven't fully formed my sound yet, but it's definitely going in the direction of the music I want to make throughout my career. During this EP, I have also started to grow an online presence and my focus has been to really show my character as well as proving that girls and women can slay on the guitar, as it is such a male dominated instrument still to this current day."
She continues, "I'm excited to have this EP out so I can make more music and just keep going. Finding inspiration and references for this EP has introduced me to a lot of new music, and gave me tons of ideas that I am super excited to use in the next EP. It is also gonna be very satisfying and probably slightly emotional to finally be able to see the record in full form out in the world as It has been such a long process."
The first chapter of Delilah's journey culminates with today's release, and now she's onto chapter two. Experience the full record via our exclusive stream, and peek inside Maya Delilah's Oh Boy EP with Atwood Magazine as the artist goes track-by-track through the music and lyrics of her debut EP!
— —
Stream: 'Oh Boy' – Maya Delilah
:: Inside Oh Boy ::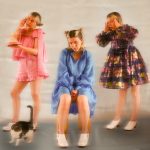 — —
'Pre Heat to 180°'
Pre Heat to 180° is the intro song for the EP. It is an instrumental that introduces the style and overall vibe of the whole EP. It was actually the first song me and my producer (Stephen Barnes) did together when deciding to make the whole project, so having it as the intro kind of brings the whole thing full circle for me.
'Tangerine Dream'
Tangerine Dream was the first single I released, so is one very close to my heart. It's about telling someone for the first time that they are your absolute love but trying not to scare them off and seem too intense at the same time. It gives listeners a further insight into my style, which is a crossover of R&B, soul and pop, along with adding as many cool guitar harmonies as I could.
'I'm Just Stupid'
I'm Just Stupid is the most playful song on the EP. It's about the start of a relationship where you are questioning everything therefore constantly thinking you are being stupid. This song really helped me find my feet with songwriting (which I've always struggled with) as It made me realise that being fun and playful with lyrics makes it so much easier to write.
'Gato'
Gato was my second single. I released it as my second single as this song is slightly more on the pop side rather than soul / R&B and I wanted to show both sides of my style early on. This song came about at first as a joke that I thought my cat was dead as he always goes missing (sorry kinda dark), then turned into a love song…?
'U R U'
U R U is about getting to a point in a relationship where there's still some self-doubt but you start to really appreciate the other person and this 'someone' knows you better than you know yourself. The song includes a lot of harmonies built up from my voice and my guitar, many of which are warped in some way to sound like a synth or another instrument. We definitely experimented with production the most on this song.
'Breathe Easy'
Breathe Easy is the final song on the EP. It is the big emotional ending, written about throwing aside all doubt (whether it's your own or others around you) and just being in love, taking it all in and 'breathing easy'. As I've wanted all my songs to include my guitar playing as a big feature I wanted the EP to close with two big guitar solos.
— —
— — — —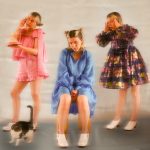 ? © 2020
:: Stream Maya Delilah ::
---