This Women's History Month, Atwood Magazine has invited artists to participate in a series of short essays in observance and celebration of the month's significance. Today's submission comes from rising Nashville-based country/soul artist Lou Ridley, and is self-described as self-described as "A love letter to the real power: Us."
•• ••
As I write this, the state that I live in, Tennessee is working to ban abortion.
It's 2022 and the conversation – in many ways – still hasn't shifted.
Adam and Eve… The story of a woman who couldn't resist temptation, regardless of the consequence to herself and those she loved. Our first moments on earth and we're already being demonized. That narrative is woven into the Bible. That same Bible is referenced in the argument over the illegalization of abortions and in countless other legislative decisions that attempt to gain dominion over another person's body or access to healthcare. It's a narrative repackaged and reworked every time the opportunity presents itself. The same can be said for many other walks of life who are given "months" to celebrate some semblance of equality.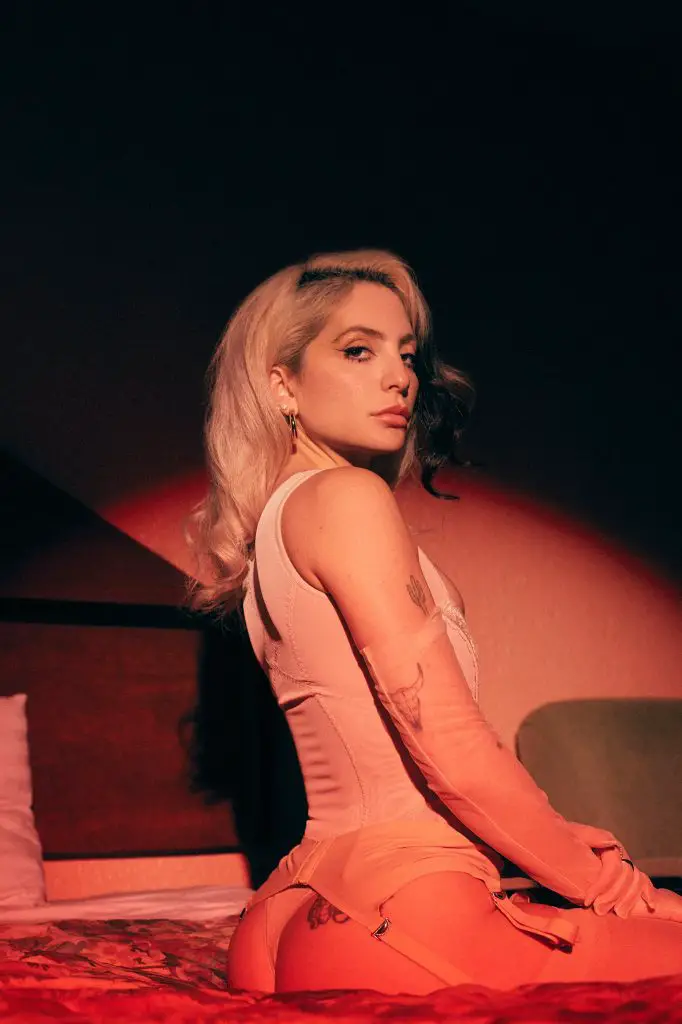 We don't need to be placated to, for our appetites to be satiated with surface-level pats on the back, while underneath the surface the roots of the tree are still rotten. We don't need a seat at the table. The table needs to be dismantled.
I ask myself why it is that we have been made to feel ashamed of our womanhood, why anyone would want to keep us quiet. Why menstruation is a cause for shame. Why our ability to feel emotion is sold as 'weak' or 'unpredictable'.
I ask myself why as an artist, I'm expected to oversexualize my body. Why I'm asked to stay in a singular lane, while my male counterparts run freely through the lines. Why my outspokenness makes me a bitch. Why my naivety was so willingly used against me.
Yet, for all the time I've been in music… I am grateful. I'm not a victim to the prejudices that are so carefully woven into conversations. I'm not scared of what will be said about me if I do things a different way. I'm not worried if some asshole in Hollywood doesn't 'get it'. I'm safe. I'm safe because of women.
I find hope in the bravery of women like Billie Holiday, Lady Gaga, and Dolly Parton: Women who risk the power they have in order to change the injustice they see.
Women who put their lives and well-being on the line to say the thing we are all thinking in only the way a woman could. I find hope in my mother. I find hope in the team of women that surround me. I find hope in some of the men I know. Hope that we heal the rot for our daughters.
The older I get, the more present and appreciative I become for what it means to be a woman. To be intuitively wired with grace, emotional intelligence, a desire to foster community & the ability to create and nurture life. All the things our leadership so desperately lacks. When I think of the idea of a month to honor women… I'm remiss in pretending it's serving its purpose. I don't want a month; I want the same freedom to choose that this country was supposed to be built on. I want what we were promised… and I want it for everyone.
They're intimidated by us. And they should be. Love you – Lou Ridley
— —
— — — —
? © Bethany R. Reed
:: Lou Ridley ::
---