This Black History Month, Atwood Magazine has invited artists to participate in a series of essays, interviews, reviews, poetry, playlists, and more features in recognition of, and out of respect for the symbolism and significance of this month.
---
Today, NYC-based Bandits on the Run's Regina Strayhorn shares her personal essay "Group Projects Never End" as a part of Atwood Magazine's Black History Month series. Active throughout the past five years, DIY trio Bandits on the Run defy genre with their seamless incorporation of folk, pop, and Americana elements into a sound that is at times buoyant, tender, uplifting, bittersweet, and stirring – but always and forever engaging. With a seemingly endless series of singles under their belt, the band released their debut album The Criminal Record in 2017. Their most ambitious set of songs yet is set to release this spring on their new EP Now is the Time, independently out May 7, 2021. Ahead of its release, Bandits on the Run have released the captivating singles "Now Is the Time," "We Battle Giants," and "Sing You to Sleep" – each of which highlights another facet of this unique band's singular artistry.
"Growing up, Black History Month was….interesting. I went to school in mostly white spaces that taught about the same 3 or 4 people every year. And it felt a bit like, there are so many amazing black people, and black history is U.S history, so why is it being limited and taught in the shortest month of the year….and the curriculum has been the same since 1st grade? I felt acknowledged and ignored at the same time. But as an adult I've been loving black history month because of the work educators and activists that I follow online have been doing. I feel like finally in recent years I've been able to curate who I learn from more and the learning has been absolutely delightful. (There are many many series/accounts to follow, but I highly recommend Erika Hart's series "Black People Tell Black History" on their Instagram!!!)"
"How someone identifies and how someone expresses themselves through art are inextricably linked. Because as you move through the world, the world also moves through you. So in my experience, being Black has meant that a lot of world has moved through me. I feel very connected to my history, my ancestors, my particular traumas and joys. We all have this similar lived experience, and that connection between us is so real and deep and special and I wouldn't trade it for the world. We're always experiencing this flow and reinventing ourselves. And that's what makes us incredible artists. There's absolutely no corner of art today (especially music) that Black people haven't drastically influenced for the better. We're creators because we're connected." – Regina Strayhorn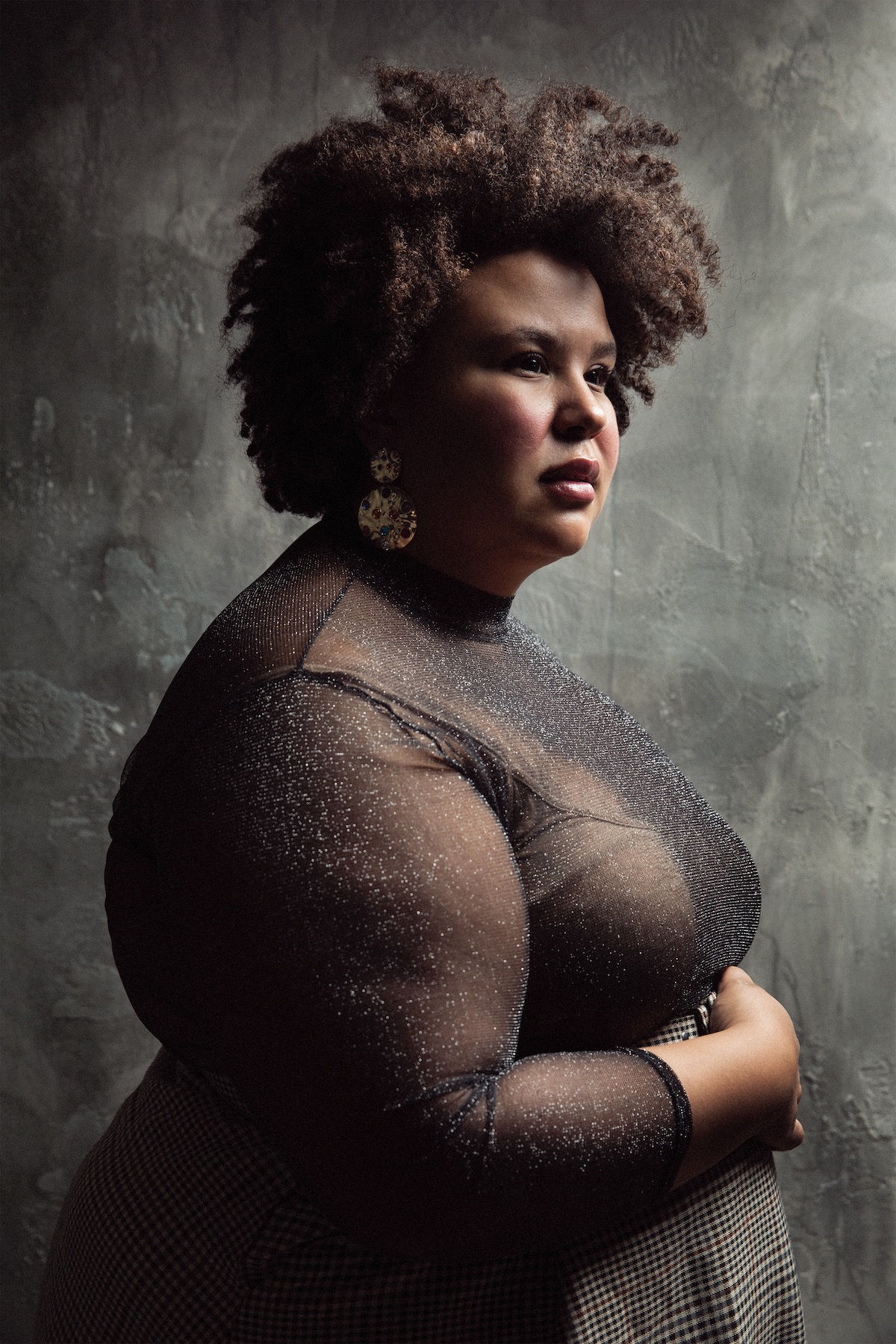 •• ••
Group Projects Never End
by Regina Strayhorn
I have two words for you: Group projects.
When I write those two words together, you probably start to feel a certain type of way, don't you? Everyone remembers the particular experiences and feelings they had around working with a randomly assigned group. Maybe you were the one who slacked and still got an A. Maybe you carried the group and finished the project carrying a grudge. Maybe you tried to have a voice, and got squashed. Maybe you had a dynamic team and everyone was pleased with their contributions and the final result was better because all of you worked on it. Being in a group is messy AF. People and institutions are flawed, and the more people you add, the more the flaws get bigger and more glaring, and then they stomp all over your psyche like a stress Godzilla. And yet the phrase is true: "If you want to go fast, go alone, if you want to go far, go together."
Group projects never really end, do they?
I'm a Black woman. And let me tell you, being a Black woman in America often feels like I'm stuck in one big dysfunctional group project where the majority of the group doesn't give two shits about me, and doesn't want to do better. I wish I could swap out half of my teammates. If it were possible, I'd change groups and move on. But America is my home. It's the project I've inherited, for better and worse.
My name's Regina Strayhorn, and I'm ⅓ of the band Bandits on the Run. Being in a band is definitively a never ending adult version of a group project. But one that I chose. My bandmates Sydney Shepherd and Adrian Enscoe are like family to me. We're an indie/folk/pop/americana trio based in Brooklyn, New York. We travel the U.S and the world together, busking during the day and playing at venues at night. We're an independent band that's built an incredible team over the years, and the team is expanding slowly but surely. I'm proud of our group project- it's going well. We've come really far. That's not to say that we don't have our challenges. We certainly have our stress Godzillas that occasionally stomp all over our hearts and productivity. But we're building a career together that can withstand some light monster damage from time to time.
My two bandmates are white, and the AAA music universe that my band lives in is veeeery white. I've found myself being the only BIPOC in the room countless times. Whenever my band sees or plays with another BIPOC performer, I'm filled with pure excitement. We wink at each other from across the room. We both know what we mean. We're saying "Look at us!  We're taking up space together. We're on the same team. Let's lift each other up. I got you."
I wish this happened more often.
This year for Black History Month I've been seeing  people focusing on Black futures just as much, if not more, than the past. I love this energy. Where we've been is paramount to understanding ourselves. Every year I let it soak in more how absolutely incredible we are. We deserve to talk just as much, if not more, about our dreams and hopes for our futures as we do about the past. And when we tell our stories, we deserve to be listened to all time, not just in February.
I wish America would just hurry up and be a more equitable and inclusive place already, but unfortunately, that's not how dismantling oppressive systems and rebuilding better foundations work. I have to remind myself that change is happening, even if it's happening slowly. I have hope.
I have to remind myself to breathe, and meet myself where I am. That I'm doing the best I can to uplift others where I can. That I am not alone. There are a lot of people who share my experiences. I remind myself that radical change is possible, and that small actions add up. I remind myself that I'm not alone in feeling frustrated. And that there are a lot of people in my corner. I have to remind myself that it's ok to lean on them for support.
That's the beauty of having a group.
— —
— — — —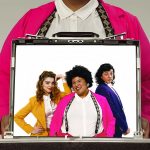 ?  © Kai Ravelson
:: Stream Bandits on the Run ::