Heartbroken yet upbeat, Wild Nothing's dreamy "Letting Go" strives for balance with a fresh outlook and timeless sound.
— —
Jack Tatum's stylistically driven work caught everyone's attention in 2009 when he started his own music project under the name Wild Nothing. In 2009, bands like The Pains of Being Pure At Heart were dominating the scene with the fuzzy shoegaze and sweet pop undercurrents. Tatum came in with his own unique brand of this, but he made himself distinct in the scene with his mellow glittery synths and buttery vocals.
Listen: "Letting Go" – Wild Nothing
---
"Letting Go," Wild Nothing's first release of 2018 and the lead single off new album Indigo (out 8/31/2018 via Captured Tracks), highlights the care Tatum has taken in crafting his unique brand of work influenced by the eclectic sounds of synth-pop, alternative dance, dance-rock, post-punk, and new wave — all frameworks spawned out of the '80s and early '90s. Tatum acknowledges that tradition and pays homage to these artists with his upbeat melody-driven track.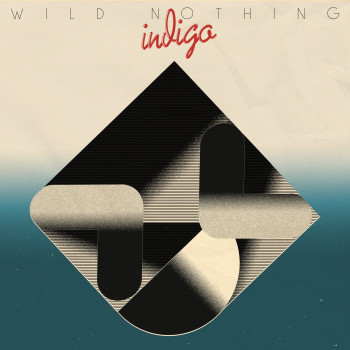 Melancholy lyrics describe a jilted lover dreaming of happiness, and attempting to overcome his despair of being betrayed by a lover:
I want to be happier now
I want to be more than closed
Surreal, the way you made me out
The way you crashed me down
Yet "Letting Go" isn't the traditional dour break-up ballad. Wild Nothing's lyrics describe a monumental life-changing heartbreak, but the upbeat guitar melodies emotes a hope for happiness in the future.
It is a fine line artists tread; should they shy away from traditional frameworks of their genre? Some reject the groundworks for fear of being repetitive and cliche.  Instead, Tatum embraces the aspects of what made legends like Cocteau Twins, Slowdive, and New Order so unique and memorable. These are the types of bands that are still part of the shoegaze / dream pop consciousness. They are part of what defines tradition, and Tatum respects that. Tatum acknowledges that tradition is important when crafting music that will remain relevant and venerated in the future.
He elaborates, "I wanted [Indigo] to sound like a classic studio record, as close as I could get it there. It just boils down to me wanting to fit into some larger narrative, musically, in terms of these artists I love… I think about how my music will age. Ideas of 'timeless' are going to be different — so if Indigo is not timeless, then it's at least 'out of time.'"
We're looking forward to listening the rest of the album and seeing where we can place Wild Nothing in the larger musical narrative. It will be interesting to hear what Tatum's interpretation of "timeless" entails.  We will have to wait for hazy late August for Wild Nothing's new album Indigo to be released, yet if "Letting Go" is any clue into what is to come, we're hopeful that Wild Nothing will be a band we're still listening to in 30 years.
— —
— — — —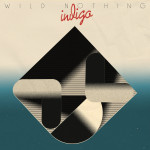 ? © Cara Robbins
:: Stream Wild Nothing ::
---
:: Wild Nothing Tour Dates ::
all shows with Men I Trust
Tue. Oct. 16 – Carrboro, NC @ Cat's Cradle
Wed. Oct. 17 – Atlanta, GA @ Terminal West
Thu. Oct. 18 – Birmingham, AL @ Saturn
Fri. Oct. 19 – New Orleans, LA @ Gasa Gasa
Sat. Oct. 20 – Houston, TX @ White Oak Music Hall
Sun. Oct. 21 – Austin, TX @ Mohawk
Tue. Oct. 23 – Santa Fe, NM @ Meow Wolf
Wed. Oct. 24 – Phoenix, AZ @ Crescent Ballroom
Thu. Oct. 25 – Santa Ana, CA @ Observatory
Fri. Oct. 26 – Los Angeles, CA @ The Regent Theater
Sat. Oct. 27 – San Francisco, CA @ The Independent
Tue. Oct. 30 – Portland, OR @ Revolution Hall
Wed. Oct. 31 – Vancouver, BC @ Imperial Vancouver
Thu. Nov. 1 – Seattle, WA @ Neumos
Fri. Nov. 2 – Boise, ID @ Neurolux
Sat. Nov. 3 – Salt Lake City, UT @ Urban Lounge
Sun. Nov. 4 – Denver, CO @ Bluebird Theater
Tue. Nov. 6 – Omaha, NE @ The Slowdown
Wed. Nov. 7 – Minneapolis, MN @ Cedar Cultural Center
Thu. Nov. 8 – Madison, WI @ Majestic Theatre
Fri. Nov. 9 – Chicago, IL @ Thalia Hall
Sat. Nov. 10 – Detroit, MI @ El Club
Mon. Nov. 12 – Toronto, ON @ Opera House
Tue. Nov. 13 – Montreal, QC @ Corona Theatre
Wed. Nov. 14 – Boston, MA @ Royale Nightclub
Fri. Nov. 16 – Brooklyn, NY @ Brooklyn Steel
Sat. Nov. 17 – Philadelphia, PA @ Underground Arts
Sun. Nov. 18 – Washington, DC @ 9:30 Club