Every Friday, Atwood Magazine's staff share what they've been listening to that week – a song, an album, an artist – whatever's been having an impact on them, in the moment. Here's this week's weekly roundup!
— — — —
— —
:: Could It Be Different? – The Spook School ::
I've been adoring the latest album by The Spook School.  It has all the defiance of a great pop-punk album, but it's glammed up with this great power-pop energy.  They can shift with ease from a catchy, fast paced song like "Still Alive" to an emotional circle like "Bad Year."  Like any great pop-punk album though, it's intensely relatable.  If you can't see any part of yourself in "I Only Dance When I Want To," you've never had a stupid crush on someone.  "High School" sees vocalist Adam Todd questioning decisions he made in the past (most notably to play sports in high school).  Could It Be Different is the feel-good record of the month for those of us who feel a lot of things.
---
:: "Wait" – Amy Vachal ::
I've been a fan of Amy Vachal's for a long time, she's a true artist, in every sense of the word, with a voice that is unmatched.  Her new album, Strawberry Moon, released on January 31 and it is chalk-filled with purposeful songs that Vachal clearly poured her heart and soul into. One in particular that I can't get out of my head is "Wait." It's the piano ballad you didn't know you needed. The lyrics are poetic, swinging in and out of metaphors that so eloquently pair with the journey of heartbreak. The quiet rasps in her voice combined with the steady pulse of the piano and soft yet strong harmonies capture the feeling of wanting someone to be "the one" but knowing that they aren't. A surprising chord change in the bridge builds to the dramatic final chorus, "I was gonna wait for you, but now I've waited too long, I was gonna wait for you, I swore you could be the one" Musically, Lyrically, and Vocally this song will make you feel all the feels. Do yourself a favor and check out "Wait" and the rest of Strawberry Moon by Amy Vachal.
---
:: "The Tide" – Pale Waves ::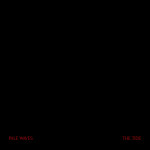 We at Atwood are no stranger to Pale Waves. In fact, we seem to adore everything they do, for good reason. This week, "The Tide" has been playing on repeat, not only for that alluring 1975-inspired synth sound the band embraces, but for the sweet lyricism and uplifting trance the track provides. "You look so cool standing there, your baggy jeans, silky hair," opens the track with Katy Perry "Teenage Dream" vibes. It's a poetic line that implies a young adult romance, one with big city sounds and a slightly emo, careless embrace. From there, the charismatic chorus kicks in with the line "I'll be the sea honey, always, always, and you'll be the tide." It's a change of pace for the band who has created a trend of singles based on unrequited feelings. "The Tide" is a simple, charming love song that sticks to Pale Waves' beloved sound with 80s inspired guitars and an emotionality relatable to all listeners. It's a sound that feels like a warm hug and can bring fans back to an 80s memory or provide the soundtrack to their future.
---
:: "Ginger Lizard" – Opiuo ::
Alex Killian, Foster City, California
I've been in a bit of a slump music-wise lately, mostly because I haven't found myself with the time or energy to dig and discover new jams. That seems to be over now, though, since Opiuo just dropped a new joint titled "Ginger Lizard." Needless to say, the New Zealand master of electronic funk did not disappoint. As is usually the case with Opiuo's work, I can't help but bob my head, tap my foot and shimmy my shoulders throughout the song's electrifying twists and turns. It features his signature slapping bassline, funky guitar and highlighting synths all made better by those real New Orleans horns. From start to finish, it's an energetic and jazzy electronic tune that keeps the ear guessing and the feet moving as it progresses and changes. "Ginger Lizard" takes me back to seeing Opiuo live, jamming out with his live band to favorites like "Jelly" and "Sneakers," both of which feature vocals unlike his newest single. Vocals or not, Opiuo's love and dedication to funk music is crystal clear throughout his catalog, and "Ginger Lizard" is no exception. Long story short, it's an absolute treat for anyone looking for something fun and interesting to jive to, either at a party or just walking down the street.
---
:: Deep Dream – Daddy Issues ::
 To get into the perfect anti-Valentine's Day mood early, I've been listening to Daddy Issues' "Unicorns & Rainbows" on repeat. Even though that gem is off their first album, it led me back to the group's second album, Deep Dream, which I somehow managed not to write about when it dropped last year despite immensely enjoying it. From catchy opener "Mosquito Bite" to the menacing, perfectly-angry "Dog Years," it's the perfect mix of fuzzed-out rock and angsty girl power. And the wonderful above-80-degrees-Fahrenheit weather currently sweeping southern California is a wonderful backdrop for the best cover of "Boys of Summer" you'll ever hear.
---
:: "Visions of Gideon" – Sufjan Stevens ::
I watched Call Me By Your Name around two weeks ago and the soundtrack really grabbed me, which doesn't happen often. The movie's closing song, "Visions of Gideon" by Sufjan Stevens, gained a very special place in my heart. Rarely have I seen a song complement a scene so well as this one does to movie's final – and extremely powerful – scene. It's beautiful, enveloping, and so delicate, just like your first love and first heartbreak. I've been listening to this song nonstop, it transports me to a different place, it's just one of the greatest pieces of music I've heard in a while. Unfortunately it's not up for an Academy Award ("Mystery of Love", another great Sufjan Stevens song written for the movie, is), but it's beautiful and special and should be celebrated just as much.
— — — —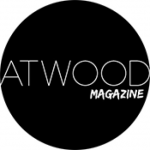 ---
:: This Week's Features ::