Every Friday, Atwood Magazine's staff share what they've been listening to that week – a song, an album, an artist – whatever's been having an impact on them, in the moment.
This week's weekly roundup features music by Fantastic Cat, Bre Kennedy, Robert Ball, Yueku, Elenowen, Seth Glier, & Rowdy Outsider!
•• •• •• ••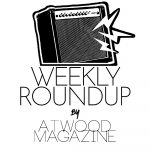 — —
—
:: "Fiona" – Fantastic Cat ::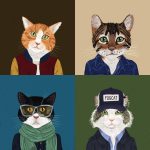 Very few people would likely go so far as to dub Fantastic Cat an "indie supergroup," but I am one of those lucky few. The brand new roots rock band of Brian Dunne, Don DiLego, Anthony D'Amato, and Mike Montali (Hollis Brown) combines the talents of four of New York's finest singer/songwriters, each of whom brings his own impressive catalog of acclaimed songs and buzz. Released July 23, 2021 via Velvet Elk Records, their debut single "Fiona" is a beautifully heartfelt source of strength, connection, understanding, and hope – a folk rock beacon of light for those in need of reasons to keep fighting and soldier on, believing.
Fiona I won't stand here and pretend like I don't care
Look me in the eyes kid, say your mother's prayers
They taught you how to be a real good woman
They taught you how to fight
But they did not tell you once about
how love can save your life
So say it once for the cheap seats
So they can understand
I'm gonna miss you until I'm with you again
Dunne, who futzed and fiddled with the lyrics and melody for years before figuring it all out with his new bandmates, calls "Fiona" an indisputable love song – "and through that lens," he explains, "we talk about failure, victory, vulnerability, aging, sadness, and devotion."
"But what really brought it together was each one of us taking a verse. Not a lot of songs can handle that sort of treatment— it can feel random or shoehorned in. But that's when I knew we had something special. Also the idea that all four members are technically singing to the same person— that officially makes us a boy band. Dream achieved."
Each one of Fantastic Cat's band members takes a verse on "Fiona," making it a strong and definitive starting point capturing the heartland influence of these folk / rock troubadours. "'Fiona' has come to feel like our mission statement," Don DiLego says, "especially live when we all are swapping verses and supporting each other. It's great to jump around on different roles within a single song."
Fiona I could tell you about how I won the war
It took a few more years than I thought
and it cost me so much more
But I'd hedge my bet every drop of sweat and every card I drew
Were the simple signs of the tortured times
That brought me here to you
Say it loud for the old man
Half deaf from Vietnam
I'm gonna miss you until I'm with you again
Raw, radiant, charged and charming, "Fiona" aches with passion and purpose. It's an immersive song that instantly sets the mood and moves our souls – one so intensely filled with longing and devotion, vulnerability and intimacy all at once: A true outpouring that can't help but leave us yearning to hear more from this exciting new band. "They say some cats are born fantastic; others have fantasy thrust upon them," the band cheekily write of themselves. "These guys are somewhere in the middle." Fantastic Cat are going to do great things.
Fiona when you're lonely
Do you wonder if you're dead?
Like some accident has happened, but they haven't told you yet?
Do you ever feel like a leaf at the mercy of the wind?
Like a cosmic joke asked to bum a smoke and took off with your friends?
So if you dare to wander
And it's a stranger's bed you're in
I'm gonna miss you until I'm with you again
:: "Introvert" – Bre Kennedy ::
A song of deep development and self-discovery, Bre Kennedy's "Introvert" is a laid-back 90s-esque tune with an alluring delicacy yet so much strength. An ode to all those who enjoy being by themselves, the song was inspired by the time she spent alone during the pandemic. Her soft, silky vocals draw you in as she sings of nourishing her need for self-care.
I need a little time to myself
Light a candle
Just until I get a handle on it
When I'm looking at an empty cup
Yeah you know I got to fill it up
Influenced by Fleetwood Mac and Brandi Carlile, the talent's enthralling music grips you with a rich and raw rasp. "Introvert" is the first track off of her forthcoming album, out this fall. Her music is known to center on reflective messages of finding growth in life's imperfect moments and this track deals with just that. Through being forced into a situation of isolation, she was able to reexamine the things that matter most.
:: "I Need a Man" – Robert Ball ::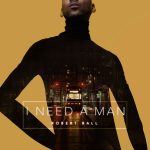 The soulful, jazz-flushed single "I Need a Man" from Robert Ball carries the notion that there is more to intimacy than just sex. Working alongside Grammy Nominated musician Marito Marquez and accomplished producer Eric Lundgren, the track encourages listeners to think deeper and to consider the true meaning of intimacy.
The jazz tones doused in soul and R&B sensibilities makes for an authentic, sensual single. From magical chimes and funky bass to the gentle harmonies that reinforce the longing and passion, every second of this track is pure indulgence. Mirroring the excitement for the future, contrasted by the pain of loneliness, the track sees Ball's silky smooth voice dance over gorgeous guitar riffs and gentle rhythms.
:: Catch Me If You Can – Yueku ::
Detroit singer/songwriter Christian Koo introduced his solo project Yueku just this past spring, and his soothing brand of indie pop has already attracted a strong (and fast-growing) fan base. Tranquilizing and energizing all at once, Yueku's first EP Catch Me If You Can is a radiant and expressive five-track debut that firmly establishes the glistening sonics and tender lyrics of an emotionally-fueled, deeply expressive burgeoning artistry.
You used to be my lucky charm
I could see forever when I traced your palm
Even if I stared into a crystal ball
Who knows if it would tell me anything at all?
I'm not a mindreader
What made you think I was a mindreader?
So out of sync, I'm not a mindreader
What made you think I was a mindreader?
So out of sync
I'm not, no
"My debut EP Catch Me If You Can is a collection of songs I wrote over the past year with my good friend, Jake LeMond, and co-produced by Nick Matzkows," Yueku tells Atwood Magazine. "Personally, it serves as a time capsule and was a very necessary outlet for a tough and strange year. It felt so amazing to make music with good friends and create some songs we loved. Making this music was truly an exhilarating, yet grounded experience. The EP feels like an accurate representation of who I am and where I'm at in life right now. It explores heartbreak, finding love, self doubt and closure. I'm hoping people will connect with it any way and do for someone else what my favorite songs do for me."
Elements of contemporaries like VALLEY, LANY, The Band CAMINO, and certainly The 1975 can be felt throughout Yueku's music, but through moments of unrelenting intimacy, moody guitars, and soft, sweetly searing vocals, Koo's project effortlessly stands out as its own worthwhile entity. If anything, Catch Me If You Can is a safe space – a vessel of solace we can come back to whenever we need to feel connected to something bigger than ourselves. Yueku's music wrapping around us is its own special kind of singular embrace.
:: "Believer" – Elenowen ::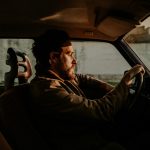 A hushed, driving, and intimate outpouring of passionate devotion, Elenowen's "Believer" is a song of strength and true love. The second single off the married duo's forthcoming fourth LP Say I Don't Scare You finds Josh Johnson committing to be an ever-present source of strength and support for his wife and band mate Nicole Johnson; whenever she may need him, he'll be there; he's not going anywhere, as he sings so tenderly – his every utterance full of stirring, spine-chilling feeling. As we come to learn, being a "believer" means he's a believer in her. Is there anything more romantic than your partner believing the best in you?
When you're standing tall, when you collapse
Can't shake the panic off your back
I'm not going anywhere, I'm not going anywhere
When nothing heals the damage done
When you wanna cut & run
I'm not going anywhere, I'm not going anywhere
When every lesson has been unlearned
Past the point of no return
I'm not going anywhere, I'm not going anywhere
All of your life you've been chased by trouble
All of your life you've been seeing double
Always looking back in the rearview mirror
Now the bigger picture's getting clearer
And I can see you
And I'm a believer
"'Believer' was written specifically from me to Nicole in her most difficult and fearful times of insecurity," Josh Johnson tells Atwood Magazine. "In it I assure her repeatedly with the refrain, "I'm not going anywhere." In some ways it's a response to "Say I Don't Scare You" in how it says, "I know your past and how you got here, and I accept who you are now. I believe in you and who you're becoming. I see you, and I am not afraid."
A soaring track accompanied by a beautiful message, "Believer" is the kind of song that stuns its listeners, stopping us in our tracks. It's an intense moment of connection and knowing, and one that only comes with years and years spent together, at one another's side. Furthermore, it's an exhilarating look at what's to come from the Nashville outfit as they gear up for LP number four: The elegance with which they transition from gentle folk to surging rock showcases not only their instrumental finesse, but also their level of connection to their own emotions. Whatever Say I Don't Scare You turns out to be, it is sure to sound utterly remarkable.
:: "The Coronation" – Seth Glier ::
Spreading his positive message of hope and togetherness, Seth Glier's "The Coronation" is a soulful song of finding strength after immense hardship. His unearthly, vehement vocals voice his desire to see humanity join forces as one. With haunting arrangements of expressive acoustic guitars and subtle synths, it is easy to get sucked into his eccentric sound. The creative, artistic visuals seamlessly illustrate our deep connectivity to not only other humans, but also nature as well.
The singer/songwriter is known for his intoxicating tone and masterful storytelling. The single is off his forthcoming album also titled The Coronation. The offering focuses on the profound idea of creating a more meaningful and beautiful world out of the disorder. It is about holding on to the belief that we are just on the cusp of large global change. That is a comforting thought, and Glier's optimistic faith is contagious.
:: "Fall Away" – Rowdy Outsider ::
Hailing from Ireland, indie punk band Rowdy Outsider have dropped their latest track "Fall Away." The electrifying tune feels like the birth child of Green Day meets My Chemical Romance, rich in clashing, tight drums, muffled melodic guitar, gritty riffs and a passionate vibrancy sure to have you feeling energized and motivated.
The track touches on the stressful process of falling away from a breaking relationship. Understanding the inevitability of singlehood and the changes that follow, the realization of the drastic changes ahead seeps through the lyrics in the essence of relief, excitement and acceptance.
— — — —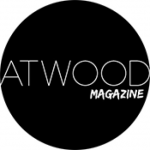 :: Weekly Roundup ::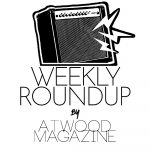 ---
:: This Week's Features ::
---