Every Friday, Atwood Magazine's staff share what they've been listening to that week – a song, an album, an artist – whatever's been having an impact on them, in the moment.
This week's weekly roundup features music by Alann8h, The Guidance, Mikalyn, Powerplant, Wild Rivers, Marian Hill & GASHI, Corrina Repp, Jayne Doe, Supergold, and Sym Fera!
•• •• •• ••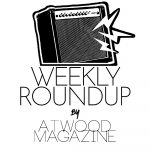 — —
—
:: Apollo 8  – Alann8h ::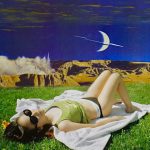 As comforting as it is provocative, Alann8h's third EP is a radiant and surprisingly raw affair. Released in mid-November, the six-track Apollo 8 aches with silken grooves and urgent, up-close-and-personal vocals as the Thai/Canadian artist poetically captures coming-of-age moments of wonder, angst, solitude, and self-discovery. Undeniably human and sweetly ethereal, it's an enchantingly cinematic, R&B-infused indie pop experience that ever-so-gently lifts us up from wherever we are and colors our world with tender, lush and dreamy hues.
"I found myself constantly looking up at the sky at night and feeling humbled and fascinated by many different thoughts that inspired a lot of the lyrics on the EP," Alann8h tells Atwood Magazine. "It includes many different aspects of my mind and each song has its own unique sound to it, allowing something for everyone's ears. Apollo 8 allowed me to work with other artists from around the world who I love like Feux and Jimi Somewhere. I've been sitting on this EP for a while and have been so excited to share it with the rest of the world, so I truly hope you enjoy what you hear, sit back relax and get ready to blast off."
From the celestial, heartfelt opener "Rings of Saturn" and its moody piano, to the effervescent and restless anthem "Youthless Youth," Apollo 8 invites us into a warm and welcoming reverie. Alann8h gives us spaces to wallow in and moments to soar in 18½ undeniably refreshing, emotionally charged minutes. This EP is truly the hook, line, and sinker all in one.
:: This Is Now – The Guidance ::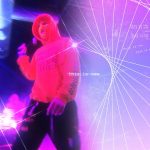 Calmly observant with a thought-provoking concept, the 10 track album from The Guidance A.K.A Stefan Pruett, reflects on the ever-changing political environment and the mirage of decoration that Los Angeles emits. After moving to LA in 2014, and following the tragic death of his brother in 2015, Pruett began working on this musical project as an emotional antidote; immersing himself within the alluring grittiness of the city, all the while healing from his heart-breaking loss.
Capturing snapshots of the things around him, This Is Now is an exploration of the artist's inquisitive mind. His electronic sound gives a colorful look into how he saw the world, with his congenital heart disease serving as a constant reminder to take in every moment.
Not long after completion of his album, Pruett suddenly passed away, shortly before being able to release his music into the world. Understanding the work, dedication and passion that he poured into this project, Pruett's family, producer and record label felt compelled to release his album, leaving his music to voice the rest of his story.
Serving a poignant reminder to live with purpose and take no moment for granted, This Is Now is a glistening celebration of the life and mind of Stefan Pruett.
:: "The Wheel"- Powerplant ::
Energetic, synthetic, and undoubtedly atmospheric, Powerplant are a synth-heavy UK-based project that would be all too comfortable scoring a B-movie set in a post-punk dystopia where neon gas powers everything and everyone is required to wear torn denim or leather. With "The Wheel," however, the band is heading in a different direction and gearing up for an 18-track dungeon synth album to coincide with a roleplaying adventure module. As one of the two singles released for the project, the other being the aptly titled track, "Pixie GF," "The Wheel" is dark and ominous featuring simple, industrial percussion, heavy synth bass, shimmering and layered synth leads, and what sounds like effected tubular bells or chimes. "The Wheel," for all its ambience sounds less like a punk B-movie soundtrack, and more like an ode to Fabio Frizzi and a captivating offering from their upcoming soundscape.
:: "Little Bit"- Marian Hill ft. GASHI ::
Running into an ex after a breakup can evoke a number of different emotions depending on how things ended and where you are in your life. You can feel butterflies, loathing or just pure indifference. Elevated electronic pop duo Marian Hill's new track featuring GASHI, "Little Bit" details the apathy after seeing an ex. Striking, emotive vocals soar over dark, sulky arrangements. The haunting, alternative pop sound is simply addictive.
The dynamic duo that is Marian Hill consists of Jeremy Lloyd and vocalist Samantha Gongo. Both Philadelphia natives, the two met in high school and the rest is history. Now they have released huge hits such as "Down" and "One Time". GASHI is a Libya born talent known for singing, songwriting a rapping. He has work with industry greats like Travis Scott and Dua Lipa. Coming together for "Little Bit" it could not be a more entrancing collaboration.
:: "Bedrock" – Wild Rivers ::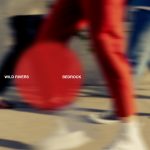 The folk rock lover in me came out in full force for this song. Wild Rivers' sweet harmonies and emotional lyrics are just part of the wondrous elements that make "Bedrock" a shining success: The latest single off the band's new album Sidelines (out February 4 via Nettwerk) is an enchanting confessional that invites listeners, whoever and wherever they are, to dwell in their emotions: To sit with the weight, let it seep through us, and then let it go.
I got this friend I like to carry on my shoulders
He looks a lot like me
I sort of hoped we'd grow apart as we got older
But he's getting awful heavy
Look at that sky, covered in gold
I can't tell with my face to the ground
Taking a lap, trying to get back
Well I end up just driving around
I can't keep crawling back
I'm out of the red then down to the bedrock
I can't keep crawling back
I'm out of my head then down to the bedrock
Comforting and (bitter)sweet, "Bedrock" roars with the inviting grace of a flickering fireplace on a cold winter night. It's charming, disarming, and uncannily smile-inducing – and on top of all that, its chorus has just enough anthemic spirit to inspire something from within.
"The song came out of a period of depression," the band's Khalid Yassein tells Atwood Magazine. "Even after you check all of the boxes, practice mindfulness, drink eight glasses of water a day, it can still rear its ugly head. This is the moment where you throw your hands up and give in to it. This song is like the catharsis that comes with that feeling."
Catharsis is the keyword here; with acceptance and surrender come an unexpected wash of relief. Wild Rivers are starting 2022 off with dazzling majesty; I can't wait to join them in sitting on the Sidelines next month!
I keep this secret to myself cause I'm a soldier
I got both feet on the ground
But trying to leave this bed is just like lifting up a boulder
And I don't wanna talk right now
Look at that sky, covered in gold
I can't tell with my face to the ground
Headed out west, catching my breath
Well I end up just driving around
:: "Ready to Love You" – Mikalyn ::
Canadian based singer/songwriter Mikalyn has a refreshing quench of honesty and self-awareness to her music. Currently studying Popular Music Studies at Western University in London, Ontario, this artist emits clarity and a sensibility through her empowering themes and courageous songwriting.
 Her first step into the industry was through a collaboration with a Brazilian record label, putting contagious dance-worthy beats below her shimmering vocals. Her own music however is a thoughtful contrast to that, with her new single "Ready To Love You" having a more indie/pop feel. Drenched in vibrant melodies, the track admits the reluctance and fear of falling in love, as her soulful voice dances atop vibrant guitar chords, shimmering synths and colorful 80's inspired beats.
:: "Gasoline" – Supergold ::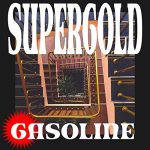 Supergold began their music career in 2018, playing all around Florida and opening for artists like HUNNY and Drake Bell. Last year they released their first album Nowhere, USA – which features a very interesting sound and an homage to the cult movie Blade Runner. Now, they are finally back with "Gasoline," a song that was started in Orlando more than one year ago – on Sept 30, 2020. A year of rehearsals, intense mixing and recording sessions that have finally paid off: the indie rock scene in Florida never looked so intriguing, so if you have the chance to attend their next shows in the U.S. do not hesitate to go see them live!
All my music's on TV
I don't know if the singer really says what he means
He looks pretty great from a distance
But he seems self-centered in my analog vision
:: "The Shore" – Corrina Repp ::
Just like its cover art, I experience Corrina Repp's "The Shore" through a hazy black-and-white filter: One of subdued, tender emotions, intimacy, and intense vulnerability. The final single off singer/songwriter Corrina Repp's recently-released sixth studio album Island is a ghostly song of surrender: Richly harmonized "oohs" rise and fall like plaintive, stirring waves alongside a simple, unassuming guitar line. The oohs come and go with every passing verse, filling the senses and then draining them in an hypnotic ebb-and-flow. Meanwhile, Repp's words capture a soul in motion:
my body sees what's broken
my body knows what's blue
but i don't know the secret word when i'm
lying next to you
now my heart will set sail
and forget about the shore
it's time to leave the secret love til i'm
calling you back for more
i'll think of the time
when your head was on my shoulder
we were like a lock and key i still have to find
so my heart will set sail, and forget about the
shore
it's time to leave the secret love til i'm
coming back for more
"I've often felt that when it comes to love our bodies seem to know more than our minds do," Repp shared upon release. "In this song I'm allowing the heart to leave the body to explore the truest feeling of love."
Island is most certainly a work worth coming back to time and again, and "The Shore" is a powerful point of entry: While not necessarily indicative of the album's overall aesthetic, it's a beautiful moment of repose and submission that, as Repp does throughout the record, compels us to sit with our thoughts and embrace solitude and introspection like old friends.
:: "Welcome to Hollywood"- Jayne Doe ::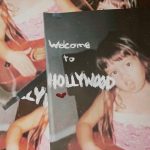 Most of us are familiar with the expression Hollywood, the land of dreams. Though it is the entertainment capital of the world and dreams have come true in this exciting place, their can also be many let downs and rejections as well. Syndey Agudong aka Jayne Doe is all to familiar with the less romanticized side of the city and expresses that in her single "Welcome to Hollywood." The melancholy track shows off her stunning vocal prowess floating atop relaxing guitar riffs. Within her determine tone you can hear her immense strength and that is what this song is all about. It takes major sacrifice to turn your passion into reality and you can really sense the weight of that in this intoxicating tune.
The 21-year-old singer is a multi-instrumentalist skilled in piano, guitar and ukulele. Raised in Hawaii her first stage performance was at only 18 months old and she instantly knew this is what she was meant to do. She chose the persona of Jayne Doe as a play on "Jane Doe" in an attempt to normalize the fear of the unknown. This new single embraces that same idea of not knowing what the future holds.
:: "11/8" – sym fera ::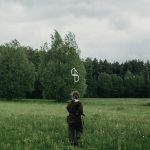 It's a curious conundrum that a song can occupy opposing spaces, but sym fera's third single is absolutely haunting and gentle all at once. Released (as its name suggests) on 11/8, the impassioned "11/8" is an urgent, seductive, and emotionally intense affair full of feverish paranoia and restlessness. The song follows the group's 2020 sophomore single "little things," which I (at the time) described as both sonically stirring and philosophically stimulating: "Smoldering vocals, haunting pianos, and fervent guitars weave a gorgeously intimate, slow-burn experience that's part Leif Vollebekk, part Hozier, and all passion."
"11/8" is another sonically dark, emphatic overhaul of feeling reminiscent of groups like Sir Sly and BRÅVES. sym fera meld heavy electronic beats and synth pulses alongside dramatic, sweeping vocals and vast areas of space – where the noise just sits with us, ebbing and flowing, filling our souls and giving us room to breathe.
Say, have I lost my way?
Say, have I lost my way?
They know I've lost my way sharp beaks,
empty veins carrion/carry on at the feast, see how they price me
Penny for your thoughts
and a pound for your flesh
Say, have I lost my way?
I am a god and a slave
A particle and a wave
I am what you want me to be Uncanny valley
penny for your thoughts and a pound for your flesh
No, not a bit more Not a bit less
"'11/8′ is about what it feels like to be a human mind that has been hacked by social media," the group, whose true names and faces remain unknown, shared upon the song's release. "The paranoia, a manufactured, grandiose identity. The way it turns human psychology into a product to be bought and feasted upon by the highest bidder. We all know that no matter how much we pour ourselves into it, it never really becomes a complete picture of who we are. We're chasing true connection while running from complete exposure, and one cannot be had without the other. So, we're running toward something and away from it at the same time, and we never really capture what we chase or escape what chases us. And strangely, we all kind of know this feeling, of trying to be everything and nothing all at once."
"11/8" is utterly enthralling: An absorptive, cinematic work that leaves us winded and shaken, like we've just run an impromptu mile or experienced some kind of near-death experience. It takes a lot to knock an audience out like that, yet sym fera have done it three times over now. Here's to hoping we get more from them in 2022.
— — — —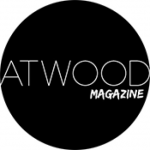 :: Weekly Roundup ::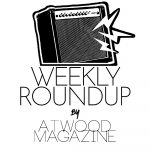 ---
:: This Week's Features ::
---