Every Friday, Atwood Magazine's staff share what they've been listening to that week – a song, an album, an artist – whatever's been having an impact on them, in the moment.
Celebrating Black Music Month, this week's weekly roundup features music by Robert Finley, Amber Mark, Emanuel, Immanuel Wilkins, Jake Isaac, Suzi Analogue, Yves Tumor, R.A.P. Ferreira, Rachel Chinouriri, Pleasure Venom, Son Kuma, Ray Hodge, The Urban Renewal Project, Talia Jackson, Treasure Bloom, Myles Lloyd, Master KG, Analog Players Society & Masta Ace, and Sons of Kemet!
•• •• •• ••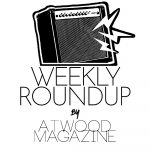 — —
—
:: ALT THERAPY – Emanuel ::
Soul-stirring Toronto native Emanuel has been teasing his debut album ALT THERAPY since the release of his Session I: Disillusion EP last Juneteenth; a full calendar year later, the artist, now signed to Motown Records, has gifted to the world an beautiful, radiant album of healing; of love; of hope, and more. Twelve deeply expressive songs evoke moments of pain, passion, vulnerability, and truth as Emanuel shares his lived experiences – a journey of highs and lows that speak to his family, his identity, and his connections to the world.
"This album represents a spiritual self-discovery for me," Emanuel shared upon his record's release. "It's about the nuances of the human experience. I hope ALT THERAPY inspires others to gain understanding about themselves and the world, and that it's attached to beautiful memories in their lives the way certain music is attached to mine. That would be an honour."
From the intimate and spellbinding "Need You" to the emphatic, resounding "Worldwide" and the soaring outpouring "I Been," ALT THERAPY is a captivating journey through visceral depths. As Emanuel processes and navigates our world's pain and beauty, he gives to us all this gift of perspective; one filled with emotion, yearning for understanding, and ready for connection.
:: "Competition" – Amber Mark ::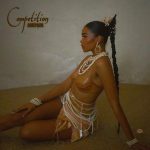 Amber Mark spent quarantine like many musicians: recording and releasing songs for fun on no particular schedule. Mark's releases included a series of self-produced covers and demos, featuring an exceptional cover of Nirvana's "Heart-Shaped Box" and an arrangement of Sisqo's "Thong Song" that makes the song, including the infamous "dumps like a truck" lyric, sound…good? She also shared adorable, bedroom-filmed covers of Frank and Nancy Sinatra's "Something Stupid" and "So This Is Love" from Cinderella. But finally, as the world re-emerges from the past year's cocoon, Amber Mark is making her moves.
"Competition," the second single from Mark's upcoming debut album, is a woozily produced mid-tempo groove, an anthem of freedom from comparing yourself to others. Combining her R&B and pop sensibilities, Mark's resonant voice glides between lush harmonies and rap cadences over an opulent bed of production. This is mirrored in the music video (co-directed by Mark), which features Mark and a group of dancers in various wide and empty spaces: 90s architecture, empty parking lots, the street in front of a vintage car, a cavernous dance studio. Mark, bathed in jewel tones and retro lingerie, is the glittering center. She is magnetic and confident and towering in her talent – but she wants you to know, "This is not a competition."
:: Omega – Immanuel Wilkins ::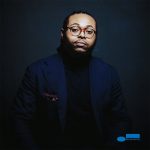 Immanuel Wilkins' 2020 debut album Omega is a force of modern jazz. The young saxophonist wouldn't sound out of place to fans of the classics, while using the instrumental music to provide a powerful commentary on both the modern Black experience and demonstrating issues such as police brutality. Through the songs "Ferguson" and "Mary Turner" (both subtitled "An American Tradition"), Wilkins captures civil unrest and a century of racism throughout the United States. Without using any words, a listener can hear panic, protest, and loss through Wilkins' playing.
:: Sharecropper's Son – Robert Finley ::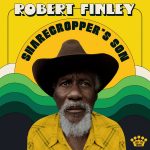 A passionate voice with an unparalleled presence, Robert Finley channels the blues and soul with refreshing vigor and timeless grace. The 67-year-old from Bernice, Louisiana is no stranger to hardship, but when he sings there's love in his voice and a twinkle in his eyes. While he's lived many lives over the past six decades, Finley is a sharecropper's son, and he tells us as much in his captivating third album, Sharecropper's Son (May 2021 via Easy Eye Sound).
A largely autobiographical record co-written and produced by The Black Keys' Dan Auerbach, Finley's latest offering blends songs of love and heartbreak, societal woe and hope for the future, with stories of his own upbringing – of working on a plantation with his family as a young man in the 1960s; of being a "country child" and a "country boy." Highlights abound on an album dripping with visceral soul – from the revelrous "Starting to See" and the uplifting, radiant dreams-do-come-true glow of "My Story," to the heavy-hearted overhaul "Souled Out on You" and the rip-roaring title track, Robert Finley leaves us in a state of pure, unadulterated awe. Few artists channel emotion with as much grit and passion, but when Finley sings, he makes sure every moment of every song is felt to the fullest extent possible.
Sharecropper's Son leaves us with any number of lessons, but if Finley imparts one thing on all of us, it is that no matter who you are or where you're from, you dreams can come true. That's why he tells his story, and that's why he sings his songs.
:: "Throughout The Madness, Stay Strong" – Sons of Kemet ::
With a name alluding to the Egyptian name for Egypt (Kemet), the Sons of Kemet are a British band consisting of Shabaka Hutchings (saxophone, clarinet), Theon Cross (tuba), alongside the drumming duo of Tom Skinner and Seb Rochford, progressive firebrands of British jazz in their own rights.
The band composition itself is enough to pique interest, with clarinet and tuba being typical of a New Orleans jazz band but having limited uses in jazz outside it. The Sons of Kemet pull from many different jazz dialects, and on "Throughout The Madness, Stay Strong," listeners catch hints of African rhythms, a heap of Caribbean percussion, and the woodwind experiments of Hutchings sailing hummingbird-like overtop the entire track.
The composition reflects its name well – the steady, round thuds of Cross's tuba hits act as a scaffolding for the madness of Hutchings's woodwind lines and the chaotic percussive improvisation of Skinner and Rochford to unfold. As the song grows, the percussion simmers slowly up and Hutching's sax madness spirals into a tempest, accented by the occasional squall of dissonant clarinet harmonies.
:: "Super Smooth" – Suzi Analogue ::
For prolific East coast DJ and producer Suzi Analogue, the future of electronic music is female. The Never Normal Records founder and advocate for Black women producers forges her own way forward with daring experimentalism, powerhouse live sets, and an innate knack for making people move.
Her latest single "Super Smooth" is a club-worthy ode to club culture, fusing techno, Miami bass, and outer space splendor. Analogue commands clubgoers to dance and groove in her spellbinding voice, reminding them, "You're standing on my dancefloor"—as if the euphoric cocoon of her pulsing synth world wasn't invitation enough on its own. Steadfast in her commitment to her own genius and creative autonomy, Suzi Analogue crafts beats for liberation.
:: "Home in America" – Analog Players Society & Masta Ace ::
A smoldering reflection on the Black experience in the US, "Home in America" is a powerful and instantly memorable statement perfectly timed for this Black Music Month and Juneteenth. The collaboration between Brooklyn legendary Juice Crew's Masta Ace and Analog Players Society (a collective of rotating NYC jazz musicians spearheaded by Amon Drum) offers three minutes of unapologetic, unfiltered truth about systemic racism, police brutality, the January 6th insurrection on the Capitol, and Black Lives Matter, in addition to deeply philosophical musings on home, place, identity, and a sense of safety and belonging. "Land of the free, home of the brave, blood of the child, soul of the slave." Masta Ace's words are moving on their own, but his matter-of-fact, emotive performance makes the song all the more evocative:
It's getting late man I wanna go home
Ain't no time for debate man I wanna go home
My mind's in a state man I wanna go home
I'm feeling closed in and I wanna go roam
Through the cotton fields and tobacco plants
Got a fire burning in me like a jack-o'-lant-
Turn … and look over your shoulders honey
My group is looking at you like you owe them money
Reparations … Conversations
Damn 40 Acres takes a lotta patience
Land of the free, home of the brave
Blood of the child, soul of the slave
Strange fruit hanging from the pop-a-lar
Screams so loud it's like he's sangin' in the opera
He wasn't guilty of the crime when they locked him up
Damn shame he coulda been a doctor bruh
Shoulda coulda woulda but the fact remains
You'll always be a threat when ya black with brains
They rather see it on the pavement
This is mental enslavement (Listen to me)
"This was a great opportunity for me to get off my chest some of the feelings that had been swirling around in my head the past year," Masta Ace tells Atwood Magazine. "The original song I wrote to this piece of music was a relationship joint. I'm glad Ben challenged me to go back and write about something deeper and more socially relevant to the times we're currently living in."
"All I had to do was press record," adds Analog Players Society founder, producer, and engineer Amon Drum. "The rest of the crew churned out effortless gold. Ace is a true New York, hip hop veteran. He gave us a story that is a rare, true vision of 2020 and somehow timeless. We are grateful that Masta Ace blessed us with his truth."
"Home in America" truly speaks for itself. It's a haunting, stark, visceral depiction of a dark reality many have tried to ignore or deny, but as Masta Ace sings, "Justice for some, a proud boy clutching his gun is less threatening than a black man in touch with his son. It's sad … cause they look at me and they see a threat, and it just grows like the mold on a Chia Pet…. Home is a place to feel safe and sound, shouldn't feel like the world's tryna take ya down." How do we go home, when no place feels safe? Our fight is far from finished, and "Home in America" is a stirring reminder of why we have to keep pushing for systemic change for a safer, better future for all Americans.
Through the Capitol with a buncha guys
Long guns on our shoulders and a bunch of knives
If the Capitol Police come to tame the black beast
How much you wanna bet we lose a bunch of lives?
Is this democracy or hypocrisy?
It ain't justice for all as far as I can see
Justice for some a proud boy clutching his gun is less threatening
than a black man in touch with his son
It's sad … cause they look at me and they see a threat
And it just grows like the mold on a Chia Pet
And it's all by design do you see it yet?
I could fight for this land I could be a vet
It wouldn't matter one bit in the scheme of things
My equality was drowned in a sea of dreams
Land of the the free, home of the slave
Screams of a child, blood on a grave (It's too late)
Home is a place to feel safe and sound
Shouldn't feel like the world's tryna take ya down
When a kid screams out why I gotta be in the hood
Like a tree in the woods does it make a sound?
It's the place where Justice lives
For every man, every woman what they musta did
Was take the welcome mat and put a torch to it
Like a house without a porch to it I can't go home
:: "Fascist" – Pleasure Venom ::
Everyone knew that post-punk was back in the limelight, but it's always intriguing to discover new artists who proudly keep on playing this genre. This time we're presenting Pleasure Venom, your next favorite punk project. The main focus is on Audrey Campbell (vocals), a true goddess of the underworld, and Travis Valles (drums). As the name suggests, the group's music is a pleasure for the ears, a unique treat for lovers of the genre, pure energy. Each piece, however, screams a very specific story full of pain, struggle, hatred towards the oppressors. Of venom, in fact. As in the case of "Fascist," one of their latest singles.
It is an honest piece, a vent that comes from the frustration of living in an unjust world that takes away rights from the most defenseless and supports the bullies. Some wonder if it's worth talking about, if artists should intervene using their voices or stand by and watch in silence. Obviously, Pleasure Venom's answer is only one: if you feel these experiences in your spine, doing something about it is both a right and a duty.
:: Good For Life – Son Kuma ::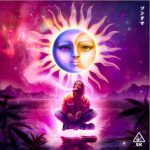 I'm currently out kickin' it on vacation in California, and nothing can spice up my stay here quite like coming across fiery new tunes by one of the native sons of the Golden State. One bright young lad who fits that billing just fine is Inglewood native Son Kuma. He was a physics major at Stanford University and proved to be equally smart in the studio, as demonstrated by the promise of his early mixtapes, Indica and Sativa. This Friday, Son Kuma graduates to the LP-making phase of his career in tremendous fashion with the release of the sprawling 17-tracker, Good For Life.
All across this new album, the author relies on an appealing hybrid of singing and rapping– a special sort of melodic rhythmic chanting. It's a style that works its magic, especially with the positive messages woven in throughout. The title track, for instance, is designed as a reminder (in Kuma's words) to "[be] happy with what you will always have till the day you die, LIFE! Because life is worth infinitely more than any amount of money or wealth." Such positivity, coupled with the strong bars and entrancing production, make Good For Life an all-around success as Son Kuma's most substantial musical project to date.
:: "I Am King"- Ray Hodge ::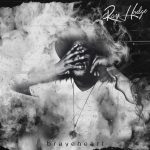 We are all humans and all a part of this earth. Unfortunately though, throughout history and even today, we are not all treated equally. Ray Hodge's "I Am King" is a stunning song reminding those with ignorance and hate in their hearts, that we rejoice. That it is coronation day for Black in this world. His powerful vocals, accompanied by a sea of harmonious voices, create a sense of unity and togetherness.
Hailing from Jamaica, Queens, the dynamic artist fuses indie pop and soul to create highly hypnotizing music. The emotive track is off his debut Braveheart EP.  Now Ray has been constructing his forthcoming sophomore EP that will be released later this year.
:: "Stepping Out" – Treasure Bloom ::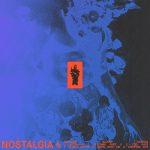 Treasure Bloom is an emporium of talent, setting us free with his new, self-produced, bedroom-recorded single, "Stepping Out." A dreamy combo of lo-fi, folk/jazz infused cocktail, the angelic harmonies, soothing guitar licks and steady, muffled beat will have you kicking back and relaxing in the coolest, lo-fi way.
The track's aura emits a sense of self-love and empowerment, taking inspiration from the concept that sometimes we have to step out of our comfort and not hold ourselves back. The musician shares, "Stepping Out is the release of all my ghosts. An acknowledgement that we all have the power to set ourselves free."
"Stepping Out" is the first track to be dropped from his upcoming mini album Nostalgia. Keep your eyes peeled, as you'll quickly become addicted to his intoxicating amalgamation of sounds and you won't just be wanting more from him, you'll be needing it.
:: "the cough bomber's return"- R.A.P. Ferreira  ::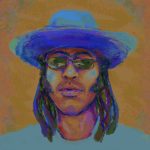 At the start of 2020, the artist formerly known as Milo released Purple Moonlight Pages, introducing himself by the name R.A.P. Ferreira. Purple Moonlight Pages, with production from the Jefferson Park Boys, highlighted a solid edge of jazz production and Ferreira's strong sense of wordplay, thoughtfulness, and humor. Never one to sit and idle, Ferreira saw fit to release Bob's Son: R.A.P. Ferreira in the Garden Level Cafe of the Scallops Hotel, an album largely in tribute to beat poet Bob Kaufman just a year later. In contrast to Purple Moonlight Pages, Bob's Son takes a more experimental approach to production, not unlike some of the work in the Milo catalogue, but, really, perhaps a bit more experimental. Beat changes all over the place and multiple times within individual songs, stellar writing, vocalizations, and still, a very strong, individualistic attachment to jazz and poetics.
On "the cough bomber's return," the tune opens with an arpeggiating and warbled harp, lo-fi drums, references to wrestling's Matt Hardy and the former NBA player Rasheed Wallace's "Off-center bald spot." In the back half, Ferreira turns on the jazz production, a loose, and freely-rhythmic vocal performance, and an ode to oatmeal cookies. This song, like the album, is an experience and one of my favorites of 2021.
:: "YOU" – Talia Jackson ::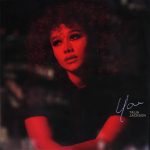 We have all either been in or witnessed a rollercoaster relationship. One minute everything is fine and the next it is an all out war. Talia Jackson conveys that sentiment in her track "YOU." The thrilling electro-pop tune highlights her fierce, passionate vocals singing of the unpredictability that comes with a tumultuous partnership. The accompanying visuals display her in an apartment as well as wandering the city at night. The intense red and purple hues add to the video's moody vibe.
Jackson is a singer/songwriter, but also an actress with a role in Netflix's popular series  "Family Reunion". Her mesmerizing music touches on themes such as coping with mental health and embracing her biracial identity. Her self-assured offerings encourage fans to stay true to themselves and not let the opinions of outside forces define you.
:: "Shine Your Light" – Master KG, David Guetta & Akon  ::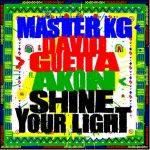 "Shine Your Light" was originally released as a commemorative track for World Africa Day on May 28th. Yet its message and authorship also make it a fitting inclusion for the Black Music Month playlist. And hopefully it will continue to engage audiences well beyond that!
The song's main mastermind, Master KG, has a gift for encapsulating different parts of the world via Afro-house music. Last year, his hit "Jerusalema" possibly became the first Zulu-language song in history with the capacity to teleport listeners directly to the Middle East. This time around, the South African native sticks to his home turf with a soothing and melodic number that is sure to make the Mother of Mankind come alive in fans' minds. Of course, that effect is very much enhanced by the vocal presence of Senegalese hitmaker Akon; the two artists may come from other ends of the continent, but they both share a genuine affection for Africa that comes across purely on "Shine Your Light." Add David Guetta's signature dance beat to the mix, and you have a musical trio that really have achieved something special on their debut collaboration.
:: Four° In Winter – Rachel Chinouriri ::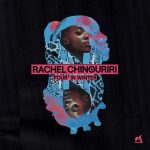 Despite her being just 22, Rachel Chinouriri has felt the emotions of a lifetime on her skin, experiences that no one would ever want to go through. A diagnosis of codependency, heartbreak, a suicide attempt. Rachel put together all her darkest and most sincere thoughts, giving life to a little great masterpiece; her first album Four° In Winter. A versatile record that represents the most vulnerable side of the artist, in 23 minutes and five seconds that go from dark Daughter-esque atmospheres to groovy hits.
It's an album born from the intention and hope to help those in a mentally bad place, to encourage them to embrace the light and find tranquility. To find some warmth, amidst the four degrees of a freezing winter day.
:: "Jackie" – Yves Tumor ::
Following up 2020's Heaven to a Tortured Mind and Kelsey Lu collab "let all the poisons that lurk in the mud seep out," Yves Tumor sucks us into their twisted world of psychedelic rock stardom with a new, electrifying single.
"Jackie" and its accompanying music video are high-contrast, high-saturation, high-stakes drama, as Yves pines for his titular lover like it's the very last time. Armed with a majestic blade, they face off against guitar-wielding Jackie (played by model Dayana Lafargue) in an AI-rendered forest on the edge of destruction—twin flames at odds, battling to the bitter end. An accessible guitar-and-synth epic, it is yet another sonic supernova in which Yves encapsulates the hedonistic beauty of a moment amidst chaos and tragedy.
Yves Tumor and Its Band will tour the US, Europe, and the UK in late 2021 and early 2022.
:: Honesty – Jake Isaac ::
UK singer/songwriter Jake Isaac spills his heart on the page and in song throughout his sophomore album Honesty, a rich tapestry of passion and pain, longing and devotion that is as moving as it is absolutely true to its name: From his sweet opener "Good" to the punchy close "Promised You," Isaac compels through breathtakingly beautiful, intimately moving moments of vulnerability.
Contributions from fellow artists Tertia May, Samm Henshaw, Mumu Fresh, India.Arie, Yuna, and Wildwood Kin add an extra magical layer of connection and community to many of Honesty's songs, as do the three emotional (to the point of feeling cinematic) voice notes found at the beginning, middle, and end of the album. Honesty is a record of unbridled love; of yearning for that inner sense of completion; of appreciating the life and times shared between two souls. Nostalgic and wistful at times, the album ultimately leaves us with a warm sense of wonder and good cheer – for at the end of the day, isn't it beautiful that we can feel such a powerful, incredible feeling as love?
:: "Monster" – Myles Lloyd ::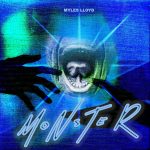 Fresh R&B artist Myles Lloyd has dropped a smooth, sleek track "Monster," showing us the power of authenticity. With a laidback rise and fall motif, a flush of soothing, calming energy over the chill beat and Lloyd's relaxed vocals, this song is the ultimate vibe. The authentic flash of lyricism talks about the power one person can have over our hearts, touching on the importance of not taking those special people for granted.
The charming R&B artist delivers a slightly more tropical warmth in the new track, compared to his other recent releases including "Running On You." The single gives you a moment to slow down, check yourself and make sure you're appreciating the good in life. The Montreal artist shares, "It's possible to get blinded by so many things in life but it's important to catch yourself and give praise and thanks to those who deserve it."
:: "Will to Survive" ft. Vic Mensa – The Urban Renewal Project ::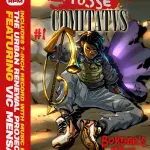 With all that we have faced this past year, society went into full survival mode. Though there has been heartbreaking devastation, we have come out the other end so much stronger. The Urban Renewal Project's "Will to Survive" ft. Vic Mensa showcases a bold, fighting spirit, making it the ideal release for 2021. Beautifully blending hip-hop, jazz, and soul, listeners gravitate to the colorful sound. The powerful, assertive vocals provide a strength to the release that drives their message home. The visuals' scenic desert setting sets the tone for a song of persistent battle.
The sixteen-piece band highlights each of their unique sounds in one impressive package. The charismatic collective is known for possessing an old school style while also remaining modern. Using instruments from the ancient Mediterranean within their music adds to their unique air. The Urban Renewal Project puts their all into everything that they do and that passion can be heard in this new release.
— — — —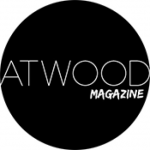 :: Weekly Roundup ::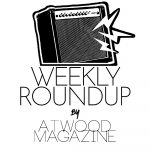 ---
:: This Week's Features ::
---