Atwood Magazine is excited to share our Editor's Picks column, written and curated by Editor-in-Chief Mitch Mosk. Every week, Mitch will share a collection of songs, albums, and artists who have caught his ears, eyes, and heart. There is so much incredible music out there just waiting to be heard, and all it takes from us is an open mind and a willingness to listen. Through our Editor's Picks, we hope to shine a light on our own music discoveries and showcase a diverse array of new and recent releases.
This week's Editor's Picks features Mega, bLAck pARty, Florist, G Flip, Johnny Hunter, & Bobbing and Maddie Jay!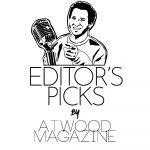 ---
A warm ray of sweet musical sunshine, Mega's "All Day Long" is as bright and buoyant as they come. The London-based artist glows with infectious charm and inspiring energy as she envelops listeners in a spirited, smile-inducing soundtrack to intimacy's feel-good bliss. Mixing warm soul with contemporary Afrobeats, "All Day Long" truly is both reverie and revelry as Mega rises with captivating, larger-than-life vocals and an insatiably catchy, moving rhythm:
Nobody gonna bring me down
Nobody getting in my way
Cause you'll be standing by my side
Even when your miles away
I got you, amama yeah amama yeah
You been in my head all day long
You been in my head all day
"'All Day Long' is a feel good song, that hopefully evokes confidence, happiness and gives you a warm feeling," Mega tells Atwood Magazine. "It's about having that person in your life that makes you feel on top of the world, that can be a partner, friend or anyone. This track captures more of my Ugandan heritage and gives a bit of an insight into what to also expect on the EP that will be with you soon."
"It started off as a loop that Jonny (who I wrote the song with) had playing on a loop pedal. It was such a dreamy day – I literally walked in the studio with the sun shining (which isn't also the case in London). Spirits were high and this wonderful loop was playing. I was like, 'Jonny what is that!?' I was immediately hooked and felt inspired to create something super relaxed and fun – something that made me feel good. So Jonny and I did just that! I love African music – it's something that I grew up listening to. Guitar, bass and percussion are pretty key to this sound – it's all in the groove, and it was fun to be able to capture elements of that and to put my own twist on it!"
Add "All Day Long" to your euphoria playlist and let it inspire joy in all who listen. Taken off Mega's forthcoming EP (due out July 1st via Nettwerk), "All Day Long" is just the kind of sun-soaked celebration the doctor ordered: A heartfelt embrace of human connection and all the good in life.
In everyday and every hour
I'm always living in your grace
You got me singing in the shower
You got me singing in the rain
I got you, amama yeah amama yeah
I go you, amama yeah amama yeah
You been in my head all day long
You been in my head all day
A stunning mix of hot, sun-soaked psychedelia and searing R&B/soul burns heavy and true on bLAck pARty's 2022 debut. The Arkansas-born, Los Angeles-based artist's first release since last year's two-track Birds & Bees single, "Hotline" is a smoldering, inescapable seduction complete with thick beats, funky grooves, and utterly hypnotic vocals:
Pick up the phone when I call you, uh
Pick up the phone when a real one call you
Hit my hotline (Hotline)
Call me anytime, any day
I am just a call away
My hotline (Hotline)
Call me anytime, any day
I am just a call away
"'Hotline' is one of those rare records that came out of a producer and an artist meeting for the first time," bLAck pARty, AKA Malik Flint, tells Atwood Magazine. "Lido and I were experimenting and getting to know each other and ended up creating something that we both loved on the first day. I love how "Hotline" turned out, and the video by Dylan McGale (who directed my videos 'Dancing' and 'No Complaints') is one of my favorites."
"Hotline" is a vibe: Enchanting and enveloping, bLAck pARty invites his listeners to dwell in a deep space yearning for connection and presence. Sit back and slip into an intoxicating daydream, with this entrancing song as your warm n' woozy guide to peace and tranquility.
Ring my line up whenever you need me
I'll travel through the FaceTime
Pull up on you easy
Caking on the phone with you all night
Talking 'bout some, "If you hold me down,
gеt anything you want"
Pick up the phone when I call you, uh
Pick up the phone when a real one call you
"Red Bird Pt. 2 (Morning)"
Florist
An absolute and utterly enchanting wash of warm, emotional indie folk sound envelops the ears in "Red Bird Pt. 2 (Morning)." The lead single off Florist's self-titled fourth album Florist finds frontwoman Emily Sprague and her band mates Jonnie Baker, Rick Spataro and Felix Walworth dwelling in intimately contemplative and spiritual depths. Reckoning with love, loss, nature, the idea of home, and so much more, "Red Bird Pt. 2 (Morning)" is something of a philosophical, introspective set of musings: It's the kind of vivid, poetic outpouring that fills the airspace with a loving light – one that is tender and knowing, like a familiar friend.
there is a winter morning you didn't know me yet
it probably was snowing, i wonder what was said
of the days quickly going to what will come ahead
i don't know if i can ever love someone like that
you took her to the hospital and put her in the bed
i can only think about that day and what it meant
when the doctor came out and said,
"you have a daughter now"
"This song is the introduction to Florist, an album journey very much about the celebration of the people in our lives and the massive importance of connection," Florist's Emily Sprague tells Atwood Magazine. "It is lyrically and spiritually a continuation of where Florist left off 5 years ago at the end of If Blue Could Be Happiness. We recorded the song to 1/2" tape on a screened-in porch in June. The nature sounds are live. The birds really sang along."
how does it seem to rearrange,
all the images in my mind believe
that it happened to me like i was lost
but it happened all the same
i can hear you singing still
wake up in the morning so the morning comes
where has it gone now where has it gone
Florist describe "Red Bird Pt. 2 (Morning)" as a "poignant, guitar-centric meditation." The song, inspired by the memory of Sprague's late mother, rises and falls with a poignant ache and delicate grace, inviting all who listen to join the band in their moment of restful thought and uninhibited (if not restless) wonder. The sounds of birds chirping through the air and wind sweeping gently through the trees add to a feeling of serenity that permeates this beautiful five-minute song. "I can hear you singing still," Sprague sings at the end. "Wake up in the morning let the morning come, she's in the birdsong, she won't be gone…" Whatever our beliefs surrounding life and death, we can feel the weight of love shine through Florist's music.
how can it be that the days go on and the
red bird sings it's red bird song
it happened to us and it's happened before
and it happens all the same
i can hear your singing still
wake up in the morning let the morning come
sing me a song please sing me a song
i can hear you singing still
wake up in the morning let the morning come
she's in the birdsong she won't be gone
"GET ME OUTTA HERE"
G Flip
A heavy and hard-hitting indie rock anthem with no f***s to give, G Flip's latest single is dramatic, dynamic, and larger-than-life in the best way possible. A longtime Atwood Magazine favorite and former Atwood Editor's Pick – I previously praised their 2019 debut album About Us as "a dazzling tidal force of emotion and musicality" – G Flip has never been one to shy away from speaking their mind and sharing the deepest parts of themselves. Still, there's something about "GET ME OUTTA HERE" that goes well beyond its all-caps lettering: With a big and unabashedly bold sound, Georgia Flipo follows February's "GAY 4 ME" (featuring Lauren Sanderson) with a massive eruption of visceral passion and electric rock energy.
It's a chance for G Flip to let it all out on both drums and vocals at once: Explosive and intoxicating, "GET ME OUTTA HERE" is a charged physical and emotional release.
​​I liked what we had going on
But something about us sits so wrong
Don't care that I got played
Fuck all your flower games
I read you got a dirty tongue
Get me outta here
Running outta air
"'GET ME OUTTA HERE' was written about getting hurt by someone and then being so emotionally done with the drama that you just walk away, peace out, and have literally no f***s to give anymore," the Los Angeles based, Australian born artist tells Atwood Magazine. "]This song was one of the first tracks I wrote when I moved to LA, co-written and co-produced with my good friend Dan Farber. As drums are my first instrument and love, I always wanted to write a track based around that very driving 'billie jean' style drum beat, so the whole song was written around this drum groove that glues "GET ME OUTTA HERE" together."
"I always dreamed of being a touring drummer," G Flip adds. "When I started playing drums at the age of nine I immediately knew it was my passion. I was a touring drummer for a few years but there was always a desire in me to write and sing my own music and not be stuck behind the kit. In 2018 I started releasing my own solo music and I'm really proud of how much music has grown since then. "GET ME OUTTA HERE" definitely hits a little harder than my previous music and that vibe won't be stopping anytime soon. I honestly feel like I'm living in a dream. This is my dream job and I'm grateful that I get to do this for a living."
Tastefully brash, self-assured, assertive, and aggressive, "GET ME OUTTA HERE" is an absolutely invigorating, refreshing listening experience. Going beyond the music alone, its video finds Flipo involving their partner, Chrishell Stause (of Selling Sunset fame), in their art as well. "it was an incredible shoot with an amazing team, including having Chrishell star in it with me. And, I'm proud to say 80% of the crew on set for the video are queer."
A truly feverish anthem, G Flip's latest may very well be also be their greatest release to date – setting them up for even more successes over the year to come.
I said baby no worries your tears so blue
I said some things I'd rather be hearing from you
and it wasn't that deep it just didn't fall through
She said i still have something for you in my core
She said sorry I fucked it and cried at the door
She said why aren't you mad, do you care anymore?
No.
Get me outta here
Running outta air
Running outta
Get me outta here…
Johnny Hunter's soaring post punk anthem "Dreams" is easily one of my favorite songs of 2022, and yet you'd be easily forgiven for thinking this song dated back to the mid-1980s. Channeling the great spectres of bands like The Cure, The Smiths, and Joy Division, "Dreams" is a lush eruption of cinematic passion and heavy-hearted emotion. With dazzling drive, vocalist Nick Hutt's booming, expressive voice, and the irresistibly catchy chorus, "I don't ever want to wake up and realise I'm still dreaming of you," "Dreams" might as well be our very own dream come true.
There's a place where the weather's ever changing
The city's steeple is a beacon to its home
The iron gates of heaven open up the doorway to the harbour
And in the paper today there is no ink on the page
Because the writing is on the wall
Up the hill backwards
Speaking in tongues
You are a runaway
With nowhere to run
Released May 12 via Cooking Vinyl AU, "Dreams" is the latest single taken off Johnny Hunter's forthcoming debut album Want (out in June), described by the Sydney band as "a ten-track journey through suffering to solace, Johnny Hunter are embarking on a quest to restore the world's faith."
It may sound like a blast from the past, but "Dreams" doesn't linger in nostalgia: Together, the band of Hutt, Ben Wilson, Xander Burgess, Nick Cerone, and Gerry Thompson seek to triumph over the old, in an effort to dwell not in the past, but the ever-changing, bustling present. "Dreams" paints a portrait of their modern-day evolving home in Sydney, Australia.
I don't ever want to wake up
And realise I'm still dreaming of you
"To dream is to live through the subconscious of the world," Nick Hutt tells Atwood Magazine. "It is in this state we create myth and folklore to give reason to the challenges and change we face within our lives. This is a love song dedicated to the fear of accepting the changes that life throws at you. Changes whether good or bad are inevitable, we can't dwell upon them, we need to face them and run with them in order to progress."
"The Sydney I grew up in is a very different Sydney to the one we live in today. Iconic buildings knocked down for skyrise apartments, famous music venues destroyed by political legislation. We started playing live music during the death of live music in Sydney. Now one day you are walking down the street, enjoying a nice cold schooner and the next you're confined to the four walls of your own bedroom. Wallowing in self pity and declaring the current state of affairs to be insurmountable would result in this band not existing. The same goes for experiencing heartbreak and failure."
"I woke up one morning singing, 'I don't ever want to wake up and realise I'm still dreaming of you," the rest of the lyrics paint a picture of Sydney such as the harbour bridge and the Centre Point Tower. As this song was inspired by an ever changing Sydney, we found ourselves being influenced by iconic Australian artists such as The Church, The Triffids and The Go-betweens. As we have played this song many times live it was our least challenging to record."
If change is in the air, then "Dreams" is the soundtrack to our own constant growth and evolution. Johnny Hunter have an undeniable hit on their hands with this song.
Can you feel the changes?
Changes in the weather
Stuck somewhere in-between the past and the future
And in the paper today there is no ink on the page
Because the writing's written on the wall
Up the hill backwards
Speaking in tongues
You are a runaway
With nowhere to run
I don't ever want to wake up
And realise I'm still dreaming of you
"Marie"
Bobbing & Maddie Jay
A buoyant and bubbly indie pop song, "Marie" is an effervescent, feel-good delight. The cute ode to Marie Kondo sees bassist/vocalist Maddie Jay and multi-instrumentalist/producer Bobbing joining forces with sweetly seductive sonics, and the result is an enthralling experience:
I'm runnin' out of options
my room is getting smaller each day
I wish I never saw her
The clutter is starting to pile up in my brain
Cheap clothes that don't fit anymore
It's hard to let go,
But I can't even see the floor
"This song is special to me because it was so collaborative from start to finish," Bobbing shares. "I made the instrumental with my friends Cole Williams and Kelly Portis, who was an amazing producer / multi instrumentalist who has unfortunately since passed. We used a method the Talking Heads were known for where you record a jam, pick the best 8 bars to loop, then build out the song from there."
"When me and Maddie started discussing a collab, I knew that this tune would fit perfectly with her sophisticated dreamy pop vibe. When she sent back the "scratch" vocals they sounded perfect and I knew the song was in very good hands. I don't think I had any notes for her, the whole thing was totally seamless."
There's nothing quite as difficult as organizing your life, but Marie Kondo made it easy for all of us to feel empowered and in control. Those same feelings filter through Bobbing and Maddie Jay's euphoric "Marie."
— — — —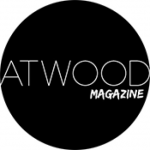 Editor's Picks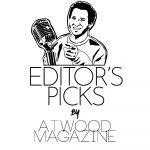 ---