Atwood Magazine is excited to announce our newest column, Watts' Weekend Picks, a weekly playlist of songs curated to fit your weekend lifestyle. Whether you're getting ready to go out, driving on a long road trip, or cleaning your home, there's a song for you. In his latest column, Watts picks tunes from Noah Kahan, Kali Uchis, and more. From turning up to hitting the gym, there's always a record for you!
---
:: Mornings Vibes ::
"Hurt Somebody" – Noah Kahan & Julia Michaels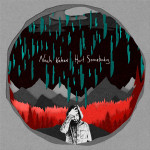 What better way to wake up from a long work-week than to jam out to a soft, acoustic bop? Seriously, put "Hurt Somebody" by Noah Kahan and Julia Michaels on repeat, then make your cup of coffee, then sit down and take in the vibes.
Noah Kahan is an up-and-coming singer/songwriter who sounds exactly like his hometown. Hailing from Strafford, Vermont, Noah croons out a calming, collective, and woodsy tone on his debut EP, Hurt Somebody. Julia Michaels, recently famous off her smash hit, "Issues," is the perfect compliment to an already soulful record as she hops on board for the second verse and a beautiful harmony at the end of the song. The acoustic guitar riff and simple kick drum beat allow Noah and Julia to really delve deep into their vocal skills and create a catchy, earthy, country-pop-folk ear worm. Enjoy it with your fuzzy socks and flannel pajamas this Saturday morning.
:: Gym Flow ::
Symphony (feat. Teddy Jackson) – Towkio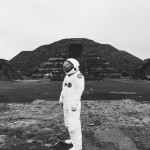 Last weekend, I gave you a song to lift weights to; a fierce, hard-hitting record that makes you want to fight someone. This week, I'm handing you a tune that is the perfect accompaniment to a cardio workout. Chicago's very own Towkio raps over an upbeat, techno beat to provide you with the ideal running record in "Symphony."
Towkio, fresh off big collaborations on his last EP with Joey Purp and Vic Mensa, is showing no signs of slowing down. Also featured on Chance The Rapper's "Juke Jam," Towkio is no stranger to original-sounding hip-hop. Bringing in the smooth chorus vocals from Teddy Jackson, Towkio turns his fast, party-like verses into a complete, cohesive record. Featuring huge horn hits and a lyrical influence from Justin Timberlake's "My Love," "Symphony" is already grabbing major international attention. His debut album WWW is set to release on February 16th, so keep your eyes and ears peeled, and play this track the next time you step on to the treadmill or elliptical.
:: Windows Down ::
"Runaway" – The Shadowboxers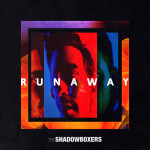 The best part of driving around on the weekend is the feeling that you're not in any particular rush (usually). Coasting on the open road, I personally love to throw on a record that gets me grooving in my seat. It also keeps me from getting bored or stale during longer drives. Last week, The Shadowboxers released their new single, "Runaway," which quickly became my new favorite driving song.
It's no secret that Nashville is known for it's dominance in the country music scene; so I was a little surprised to hear a pop group coming out of that city until I found out that Justin Timberlake discovered them. The Shadowboxers literally sound like Passion Pit meets old MGMT with a little spice of Phoenix. Their new song, "Runaway" is funky, flawlessly synthesized, and simply well-produced. It's catchy and after listening to it in the car for hours this past week, I can start to really hear the Nashville-influence in their tones, voices, and techniques. Press play on this song the next time you have to painfully venture out of your home to the mall, market, or movies. I can assure you that it will make your drive more enjoyable.
:: Pre-Game ::
"Grapes" – Kidthegreat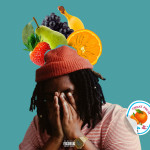 To me, pre-game or getting-ready music absolutely needs to make me bounce my head and upper body. I need a song that's preparing me to be social and happy! Philly's own female rapper, Kidthegreat, dropped an EP this past week called, "GreatFruit," which had the sonic ability to put me in an amazing mood. Creative and original in nature, "Grapes" is a catchy jam that will have you excited to go out with your friends.
Produced by the Philly-based, KilConfirmed, "Grapes" draws Mura Masa electronic vibes and combines it with a tough, inspired vocal in Kidthegreat. The song will make you want to dance and sing along as Kidthegreat fills the spacey and sunny melodies with fun, confident lyrics. In a time when most rappers are trapping over the same beat, "Grapes" proves that a new, fresh sound is on the horizon. Turn this up to the maximum volume and let the bass rip through your pre-game this weekend.
:: Lituation ::
"Ding-A-Ling" – Stefflon Don & Skepta
Rolling with the urban picks this weekend, a loud hip-hop song can really turn your peak hour into a memorable (or forgettable based on your alcohol consumption) time for everyone. The fast approaching, London-based, female MC, Stefflon Don, enlists the help of UK legend, Skepta, on the absolute banger, "Ding-A-Ling."
Sampling a hilarious clip from The Simpsons, which sampled a real song from rock legend, Chuck Berry, Stefflon Don spits super harsh lyrics across a bass-heavy instrumental. Sounding like the British Cardi B, her attitude is confident and gushing with sex appeal as she rhymes about how she's the next big, tough, female rapper out of England. Skepta takes the second verse on the song and adds a Grime vibe that works well with the loud percussion and mysterious synthesizer notes. The sample can get a little nutty but Lituation is about getting a little weird, right? Grab the aux cord and press play on this song when you feel the party needs an energetic pick-me-up this weekend.
:: Staying In ::
"After the Storm" – Kali Uchis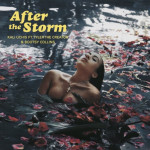 My favorite American pastime, not to be confused with baseball, is actually staying in on the weekend. It's 2018 and while clubs and bars could be a good time, I think my generation enjoys saving their money and surrounding themselves with close friends for a night in. Kali Uchis' smooth vocals on "After The Storm" makes this song ideal for chilling out.
Featuring the Grammy-nominated, Tyler, The Creator, "After The Storm" is an uplifting and jazzy piece that reminds the listener that things will always get better. Kali's vocals sound like a sunny day in Harlem and the live percussion gives it a much-needed Anderson .Paak emotion that meshes well with home cooking or smoke sessions (or both). Take a deep breath and put this on when you're just trying to chill with the ones closest to you this weekend.
:: Deep Clean ::
"Thinking About You" – Alex Aiono
This week, I had to give my bedroom an overdue deep clean as my clothes were literally scattered everywhere. While looking for a song to put on, I thought I'd give the new pop star, Alex Aiono, a shot. I ended up falling in love with this record and keeping it on repeat for about an hour until I was done cleaning.
Alex Aiono, who must be a distant relative of Jon Bellion, falls in between the ups and downs of his electronic rhythm in his new song, "Thinking About You." The percussion falling on the upbeat aids in creating space as Alex brings a Nick Jonas vibe to this original-sounding track. Drawing influence from Jon Bellion, Alex inserts tiny drum hits and galactic spikes throughout the record. This technique, along with a really enjoyable, feel-good hook, makes "Thinking About You" a top-notch soundtrack for your house chores this weekend.
:: Sunday Scaries ::
"PARAD(w/m)E" – Sylvan Esso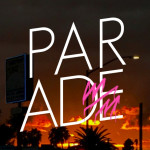 After starting to write this column for Atwood, I surprisingly look forward to Sunday nights as I can test out songs for this section; what tune can make me feel postive while knowing I have to go to work the next day? This week, it was super easy to find that song as it's Sylvan Esso's "PARAD(w/m)E."
The collaboration between indie folk singer, Amelia Meath, and electronic producer, Nick Sanborn, is really a match made in heaven. Hailing from North Carolina, the gorgeous, high-pitched vocals from Amelia make "PARAD(w/m)E" one of those songs that genuinely makes you smile. Nick lays down a futuristic, complex, catchy, synth-pop instrumental that really sets the joyous tone and makes it a genre-bending, incredibly original-sounding track. A retro, Nintendo-vibe combined with Amealia's mountainous, playful voice forces this song to be the cure to your Sunday anxieties. Put this on repeat and remember life is good, regardless if you have to go to work the next day.
Listen on Spotify:
Listen on Apple Music:
— — — —