Singer/songwriter Noah Kahan's debut EP 'Hurt Somebody' is passionate, down-to-earth, and alarmingly catchy – a perfect storm for the ideal introduction.
— —
The past two decades have been saturated by so much manufactured, assembly-line popular music that critics and even casual music lovers have become skeptical and cynical about the "pop machine." It's commonplace, and often safe to assume that the catchy songs one hears on the radio are the result of a seasoned, background producer and upwards of five or more songwriters, all collaborating together in order to make a "hit."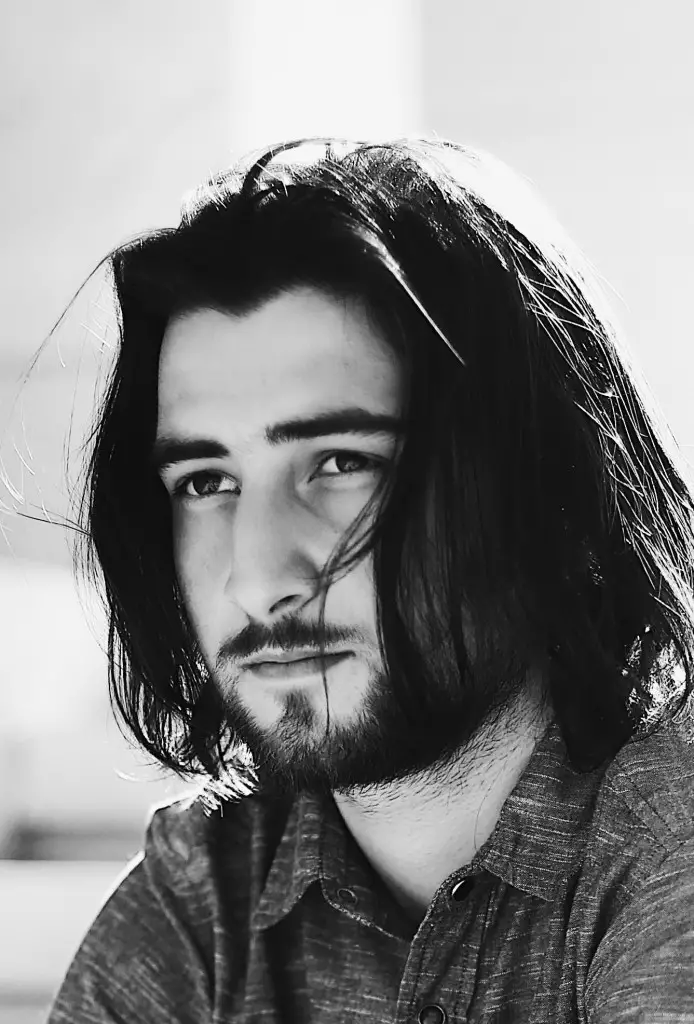 Critics of this process accuse it of stripping songs of their artistic quality, sacrificing authenticity and integrity in the pursuit of fame. By nature, it results in a homogeneous music market – meaning we repeatedly hear the same styles, ideas, and sounds – that discourages a melting pot of experimentation, creativity and outside influence. This begs a slew of (mostly philosophical and theoretical) questions: What does this mean for innovation? What does this mean for newcomers? What makes new music stand out?
Let us not forget that "authenticity," and this idea of a songwriter's integrity, is a relatively recent concept: The Brill Building delivered scores of hits throughout the late 19th and early 20th centuries. Berry Gordy fine-tuned the song machine behind Motown Records and the Motown Sound in the 1960s. The list goes on.
Yet no matter how we feel about the behind-the-scenes of yesterday's or today's music industry, we all know a good song from a bad song; a song that means something from a song that means nothing. Debuting this month with his EP Hurt Somebody, Noah Kahan and his music are a stirring reminder that great songwriters make great songs.
Taking it slowly
I'm afraid to be lonely
Nobody told me
It's harder than I thought to tell the truth
It's gonna leave you in pieces
All alone with your demons
And I know that we need this
But I've been too afraid to follow through
– "Hurt Somebody," Noah Kahan
Hurt Somebody [EP] – Noah Kahan
---
Few debuts land with such precision and expert craft. Hurt Somebody, released 1/12/2018 via Republic Records, is a passionate, down-to-earth unraveling of sincere thought and intimate feeling that introduces us, first and foremost, to Noah Kahan: A 21-year-old singer/songwriter from a small town in southern Vermont. Kahan's story is not unlike the rest of ours; he deals primarily with the ups and downs of relationships, and his own personal doubts and fears about himself and the world.
What makes Noah Kahan stand out is his incredible delivery: His ability to weave a story through song, teasing powerful emotions out of unsuspecting listeners like a magician pulling rabbits from a hat. Hurt Somebody keeps us hooked from start to finish with catchy hooks and infectious melodies, and underneath it all lie relatable experiences and familiar sentiments.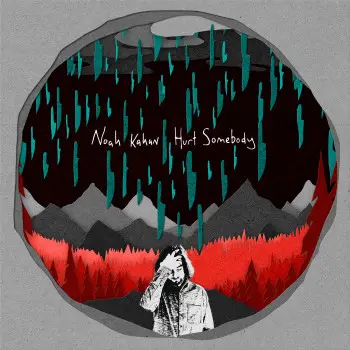 I stare at the headlights
'til I get my head right
And the dogs stop
their howls on the porch
My head is an ocean
and I'm getting homesick
For a place I've never known
And I just keep laughing
when I'm stuck in traffic
At the metaphor I've become
– "Please," Noah Kahan
Kahan opens the EP with title track "Hurt Somebody," a heartfelt duet with fellow Republic Records rising star Julia Michaels. Originally released as a solo performance, Michaels' presence adds new perspective, harmony and vision to an already-intense song about the fear of cutting loose ends. Kahan sings an inner monologue we can all understand through our own eyes, expressing regrets and uncertainties about where life has led him and how it's changed:
Don't know where the time went
Stuck in the wrong mindset
I let the rules bend
When I know that all along they're made to break
You got me searching for reasons
To keep me from leaving
And that I have trouble breathing
I give myself another chance to stay
---
"Catastrophize" follows with a fast clip and honest self-questioning. Kahan's singing feels accelerated and nervous, just as one would in situations of severe anxiety:
So when my thoughts take off
May I breathe deep
Lord, help me strong
When old loss comes to me
Exploding in the chorus with the repeated lyric, "I catastrophize," Kahan exposes himself to the world. Like Hozier and James Bay, the rising songwriter fully embraces the moment, whether he's singing about love, doubt, separation, etc.
But don't just take our word for it. A modest four songs in length (with the addition of the original solo version of "Hurt Somebody" as a fifth), Hurt Somebody is a short but memorable listen. Kahan has quickly established himself as one of 2018's rising pop singer/songwriters with a record whose unfiltered honesty and uncensored self-doubt hits home. Songs like this are a deft reminder that, once again, great songwriters make great songs. Lend him an ear, and don't miss him on tour – 2018 dates below!
— —
— — — —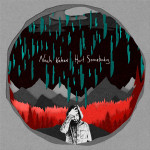 photo © Republic Records
:: Stream Noah Kahan ::
---
:: Noah Kahan Tour ::
02/07 – The Hotel Café – Los Angeles, CA
02/09 – Ace Of Spades – Sacramento, CA
02/10 – The Independent – San Francisco, CA
02/11 – The Independent – San Francisco, CA
02/13 – Commodore Ballroom – Vancouver, BC
02/14 – The Showbox – Seattle, WA
02/15 – Wonder Ballroom – Portland, OR
02/16 – Knitting Factory Concert House – Boise, ID
02/17 – Metro – Salt Lake City, UT
02/20 – Belly Up Aspen – Aspen, CO
02/21 – Boulder Theater – Boulder, CO
02/23 – The Truman – Kansas City, MO
02/24 – Metro – Chicago, IL
02/25 – Majestic Theatre – Detroit, MI
02/27 – Danforth Music Hall – Toronto, ON
02/28 – Metropolis – Montreal, QB
03/01 – Brooklyn Steel – Brooklyn, NY
03/02 – Boston, MA – Royale Nightclub
03/03 – Theatre of Living Arts – Philadelphia, PA
03/05 – 9:30 Club – Washington, DC
03/07 – Cat's Cradle – Carrboro, NC
03/08 – The Underground – Charlotte, NC
03/09 – Cannery Ballroom – Nashville, TN
03/10 – Center Stage – Atlanta, GA