With folksy sincerity and youthful vibrancy, Drew Erwin communicates the importance of personal exploration regardless of gender, age, or location in "With Your Own Eyes."
— —
Drew Erwin epitomizes homegrown. His voice emanates an undeniable passion, one that feels down-to-earth and authentic. The folksy sound reminds us of mosquitoes at dusk, the crackling pop of an open can of soda, and the youthful desperation to grow up too quickly. Hailing from Memphis, TN, it's no surprise that these elements reveal themselves within his melodies.
In his latest release Covers In A Bar, Erwin exposes a sensibility unseen in his previous works. As anticipated heartbreak and love claim spots among the topics with "Sadie" and "Tennessee and Me." He also wades into coming of age tales with "Wide Open" and the struggling artist motif in "Covers in a Bar." Erwin charms with versatility and offers a well-researched argument as to why he should not be overlooked. Today, Atwood Magazine is proud to premiere "With Your Own Eyes" by Drew Erwin.
Listen: "With Your Own Eyes" – Drew Erwin
Last year Erwin set out on a tour of the Western United States, and "With Your Own Eyes" developed out of his journal entries from that experience. "This song is all about empathy," he tells Atwood Magazine. "My first experience touring the US, I met so many incredible people and saw a side of our country I didn't really know existed. This song was birthed from my journal entries on those travels." Even with minimal lyrics, Erwin communicates a clear urgency for personal exploration; an urgency derived from his first introduction to the West and aging into his twenties. Erwin creates the new-and-more genuine "Life Is a Highway" anthem for millennials.
Additionally, Erwin's hometown of Memphis scratches at the edges of this story. It's a working class city that keeps many from birth until death without many plane rides or train trips in between the lines. "With Your Own Eyes" serves as Erwin's call to action for his fellow humans to travel, experience, and live life for themselves, but encouraging them to retain the spirit of where they come from.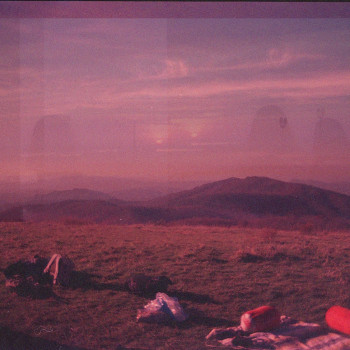 You, you're quick to judge the things
I've done and where I'm from
But if you only knew,
then you might be surprised
It's somewhere you have to go
It's someone you have to meet
It's something you have to see
With your own eyes
Erwin doesn't focus in on the grandeur of travel, which many artists – musicians, poets, etc. – tend to centralize around. He vocalizes the simple moments that can alter your worldview whether it be meeting a bartender in Merigold, Mississippi or watching the iron red rock of Arizona sprint past your car window. The feeling of wonderment isn't reserved for the excursions to Paris or elite hotels of Shawn Mendes' "Lost in Japan." Being awestruck by the beauty of our world can be experienced by anyone in any place – even a young boy from a small city in the Mid-South.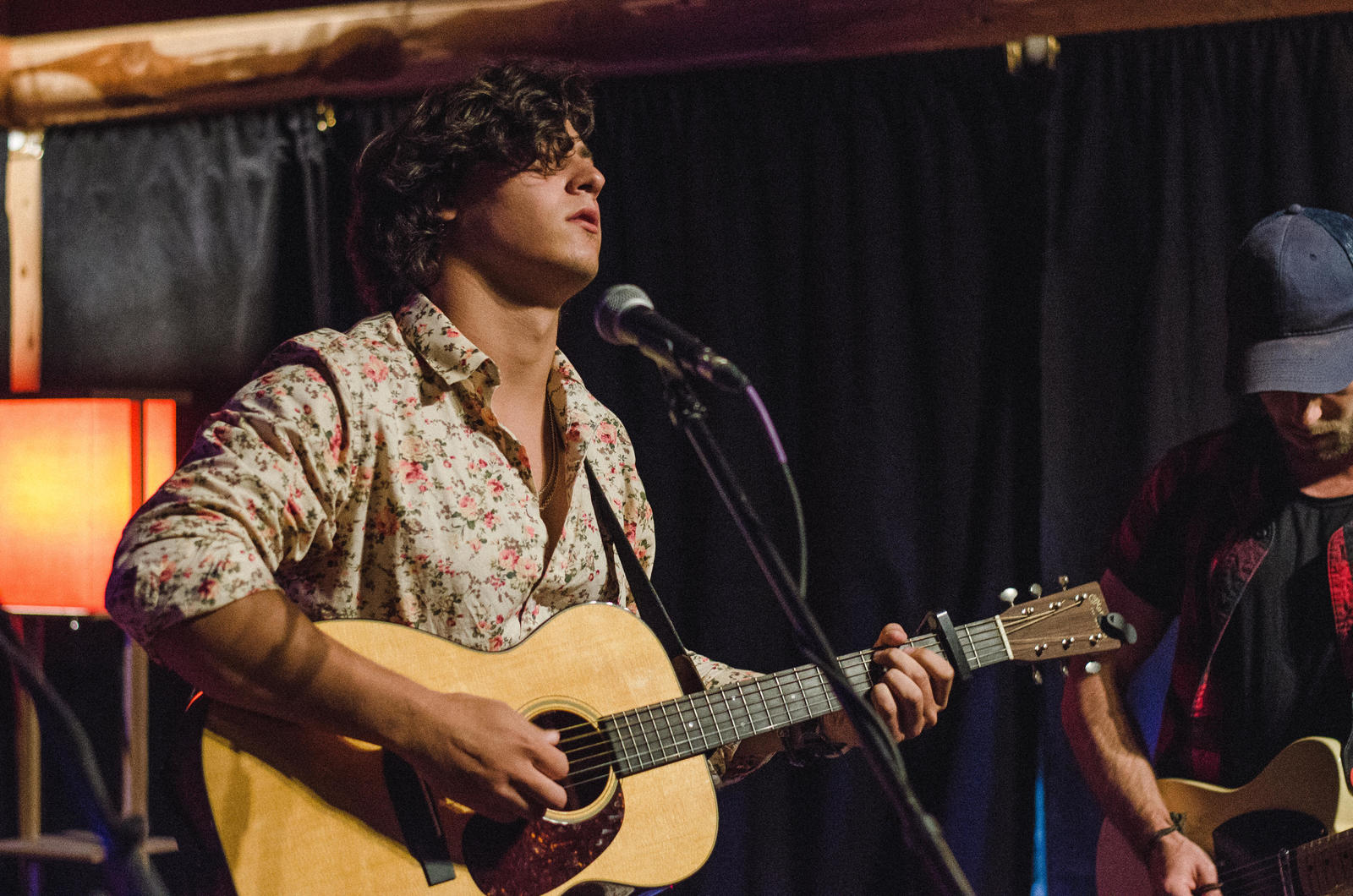 "With Your Own Eyes" enters – almost unnoticed – with light strums and a quiet storyteller whispering in the background. Our acoustic melody gains momentum alongside the building message until the energy euphorically bursts through. The strums, beats, echoes, and crashes envelope Erwin as he shouts and repeats his individual call and response.
Why do I, why do I,
why do I feel like you're blind?
Drew Erwin certainly dazzles by utilizing a modest color palette. He's not just any old boy with with a guitar; Erwin's magnetism arises from grounded lyricism and a story-telling style. "With Your Own Eyes" undoubtedly earns a top slot in our jukebox.
— — — —
Connect to Drew Erwin on
Facebook, Twitter, Instagram
? © Samantha Notowich
:: Stream Drew Erwin ::