Young, determined, and ready to take her rightful place, South Korean singer/songwriter yey returns with her enchanting third single "Dawn."
Listen: "Dawn" – yey
---
There's a new artist on the Korean music scene – and probably very soon the international one too. We're definitely not afraid to say that she shows promise as an artist, despite the fact that she's still little known. She's young, determined, and ready to take her rightful place as an independent singer and painter. We are talking about yey, stage name of Ye Jung Kim. 
Yey is a singer and songwriter who made her debut in 2020 with the singles "Troubleland" and "Doomdada (featuring Xbf)." From the very first notes, one thing is clear; yey's music is definitely different from what is usually heard in the huge genre called K-Pop. In the "Troubleland" video, there is a figure moving gracefully, seemingly traveling aimlessly through all kinds of landscapes. Similarly, yey's music is deep, expressing her desire to escape the present and the passing of time – it's no coincidence that the hands of the clock tick loudly at the beginning of the track.
After last August's intriguing single "Roots," yey has surged into 2021 with her latest single "Dawn." If you google the artist, you will be very surprised to find almost nothing about her, especially about her eclecticism. In addition to her painting, yey writes her pieces, arranges them and directs her music videos as if they were true works of art. Like all those released so far, the "Dawn" video features visuals that are, on the whole, simple and minimal. Yet, they would certainly not suggest being designed by an emerging independent female artist.
The illusion of the glass shoes
The infinity beyond this place
Full of desire
The two of us dance in there
Without knowing that the morning will come
Hold me tight, you and I will be young forever
We're gonna dance till the break of dawn
Between the light movements of dancer Yoo Eun Bin and colourful light effects, yey emerges as a princess covered in pearls, pulling the listener – or viewer – into dancing "til the break of dawn" with her. It is not, however, an unrestrained dance, sapping energy and leading to total exhaustion. It is an almost spiritual dance, which elevates the souls of those involved and restores energy. The song is rebirth and courtship, a recurring dream in which two unattainable lovers can finally find each other, shining and becoming young forever.
It is a mind-blowing piece, somewhat reminiscent of Sunmi's music or a darker DALsooobin. Some of the artists yey listens to most include djfriz and Glass Animals, so her alternative and trip-hop style comes as no surprise. "Dawn" puts her distinctive sound on full display: It is a work of art in every way. The notes follow each other harmoniously, brushstroke after brushstroke. Likewise, the video reflects a picturesque aesthetic with a definite attention to detail, despite its simplicity. An artistic sense of rare taste, which leads us to one conclusion. We want to see more and hear more from yey, because enjoying her art is never enough.
— —
Listen: "Dawn" – yey
— — — —

? © Yoo Ji Won
:: Today's Song(s) ::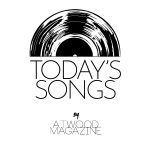 ---
:: Stream yey ::
---