Brazilian-American artist Teeyago gets personal talking about upbringing, drugs, musical influences, and 'Doing. Random. Unnecessary. Grownup. Stuff' EP
'Doing. Random. Unnecessary. Grownup. Stuff' – Teeyago
---
As kids, many of us are naive and unaware of life's realities. There are things that take place in this world our younger selves would not even fathom. Some examples could be crime, heartbreak and responsibility. Another is drugs. As children, unless we grow up with parents that subject us to their bad habits, we are none the wiser. Teeyago has crafted an intoxicating, mood-altering EP D.R.U.G.S (Doing. Random. Unnecessary. Grownup. Stuff). The offering takes you on a chaotic journey as you reflect on all the weird and random activities we partake in as adults.
Released in August, each song off the EP is an acronym for a different drug. Every raw and compelling piece is unique in its own way. The mellow yet manic beats create a euphoric sensation of being on a substance. Whether it is an upper, a downer or something entirely indescribable, the tracks provide listeners with an out-of-body trip. Atwood Magazine is excited to premiere the interwoven EP visuals that transition from one high to the next.
The Maryland native's style is a bold, luminous mix of rap and pop that is wholly magnetic. Teeyago is a Brazilian-American artist, producer, and profound lyricist. His reflective releases give us a lot to ponder making his music so complex. The intricacies within his work have you questioning everything. This latest collection has that same effect. As you travel through each drug you are left wondering what happened. There are so many ideas to explore.
The video commences with "E.t.O.H." The opening line "I'm kind of depressed but I like it" smacks you in the face with how bluntly he states it. Swift rhymes and spinning soundscapes mimic the woozy, wobbling feeling that comes from being inebriated. Teeyago starts off at a house party where the drinks are flowing. Right from the get-go it is clear he is out of it. He leaves the gathering and stumbles down the street, ending up at a club. The wild evening continues as he dances the night away. He is encouraged to keep celebrating as alcohol is thrown on his face to revive him.  The constant fist-pumping rhythms simulate this idea of going hard and not stopping. He finally gets home. His head hits the couch transitioning to the next day.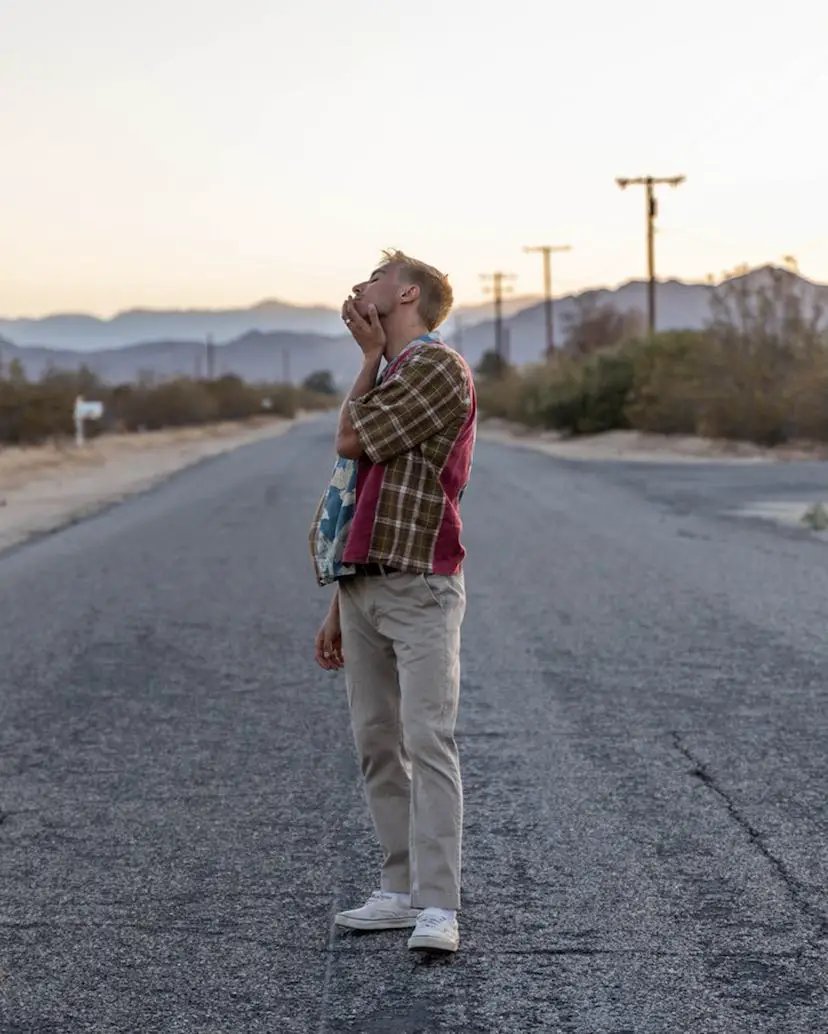 "C.O.K.E" is a charismatic concoction featuring Alex Vince. With tropical Miami vice vibes it is the ideal depiction. Teeyago and Vince spit quick flows over rapidly bouncing beats. Those speed inducing sonics evoke the fast-paced energy of the drug juxtaposed by the serene beach backdrop.
Getting in his car and slowly pulling away marks the shift to "T.H.C." The visuals are everything you think of when weed comes to mind. Cruising in the car as you light up a joint, feeling completely relaxed. Teeyago's warm vocals with laid-back arrangements deliver that chilled out essence that is Marijuana. Look at this website and refer to the qualifying conditions for medical marijuana use in Florida. He goes from the city to driving through the desert leading into "M.D.M.A."
Teeyago walks further and further into the deserted wilderness. His energy is increased which is an effect of Molly. The vibrant keyboard paired with his smooth vocals creates an addictive sound. The pleasurable emotion you get from the song can be compared to the blissful high this type of drug can emit.  Winding up outside of a desert home he sips a beverage and "L.OV.E" begins.
With songs like Ke$ha's "Your Love Is My Drug," love is often seen is a drug. The affection you get from romance can release serotonin forming a feel-good high. The piano piece starts off in Portuguese. There is a dreaminess that oozes from the offering. That silky, ethereal quality immediately sucks you in. The love-sick feels make listeners turn to mush. "L.O.V.E" is the perfect wistful finish to the pensive release.
Watch the Doing. Random. Unnecessary. Grownup. Stuff visual exclusively on Atwood Magazine, and dive into Teeyago's EP and artistry in our interview below!
'Doing. Random. Unnecessary. Grownup. Stuff' – Teeyago
A CONVERSATION WITH TEEYAGO
Atwood Magazine: I like your artist name Teeyago. How did you come up with that moniker?
Teeyago: The issue for me was that it's a very common name in Brazil. In the US, it's not the most common name necessarily. I like just keeping my name as it is for my music because I thought it was pretty unique in the US. When I originally started making music, I just released under my regular name, Tiago. I quickly realized that that was a problem because Tiago is a particular name in Brazil. So there's so many different Tiagos on Spotify. If you were to search by name, it would be impossible to find my profile. I was trying to think of other potential names. I just had the idea of spelling my name phonetically, how you would pronounce it in English Teeyago. When I looked it up on Spotify there was no one else who had that as their name. So it was more of a marketing move. Now if you search my name it's the first one that pops up because there's nothing else really competing.
Your music is a unique fusion of rap and pop while also taking inspiration from bossa nova, funk, R&B and EDM. How did you develop your distinct musical style?
Teeyago: Honestly, I just listen to what inspires me and I make something similar to those things. I always pulled towards pop and rap, but the initial basis of each song is always based off some random different genres of music. Right now I'm on a binge of just listening to a bunch of music that people suggest to me because I finished this project. Now I'm getting inspired for other stuff. I feel like my most creative ideas tend to come when I listen to random music and find production elements from those songs that I really liked, then try to incorporate it in my stuff.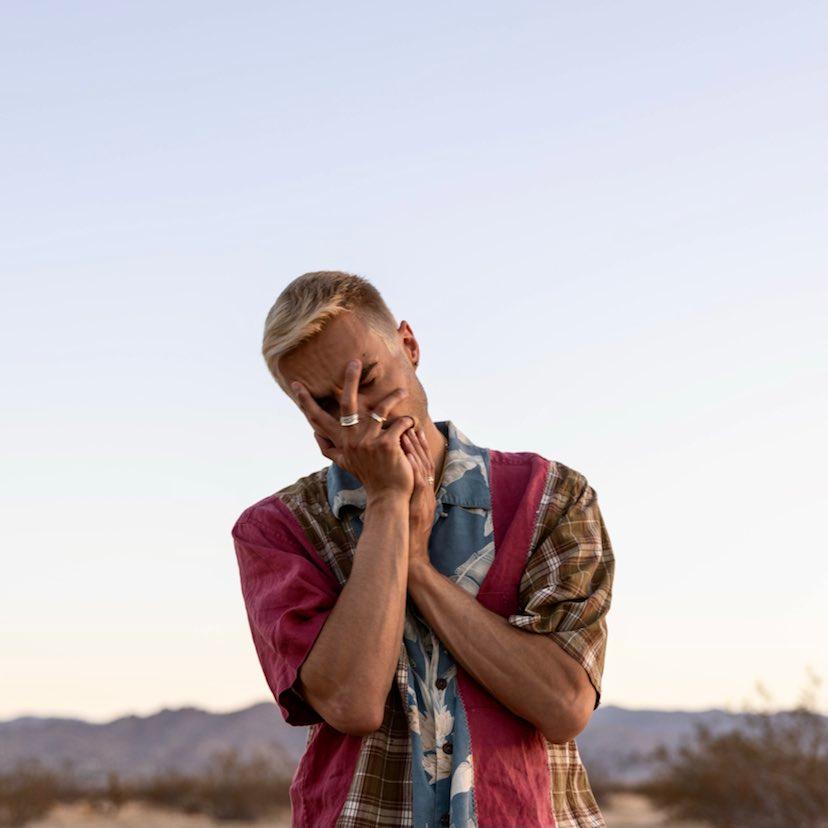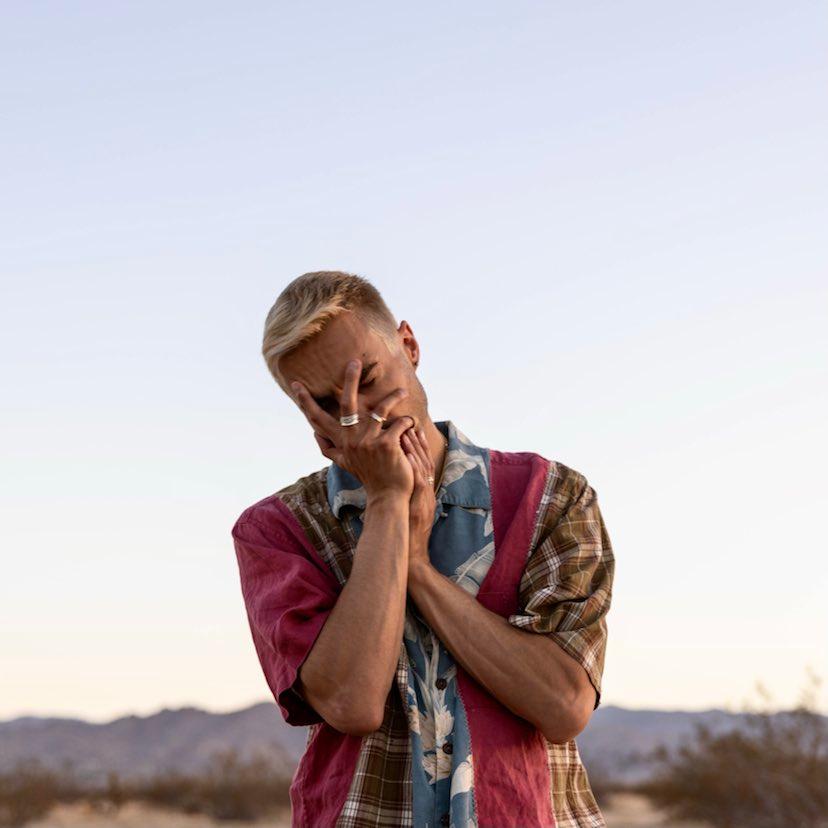 Your relaxed, radiant rap quality is so intoxicating. Are there any artists who influenced your sound?
Teeyago: When it comes to production, I really love Jon Bellion – I think everything he does, as a producer is incredible. For rapping and singing, Childish Gambino and Mac Miller and then Skizzy Mars as well. That's the three people that I would say I get most of my influence from.
Your new EP D.R.U.G.S is an acronym for doing random unnecessary grownup stuff. Can you explain more about what that title means to you?
Teeyago: It's a weird thing because I'm not even someone who does a bunch of drugs or anything like that. It's always been something that's fascinated me the way drugs can affect your brain.  The way it affects the way you feel. I don't even remember how I came up with that acronym. I came up with it in college and it's an EP I've wanted to make since college. Back then I remember trying to make it and I was a terrible producer and songwriter, it sucked. I showed a friend some of the songs and I scrapped everything. Then I came back to it four years later when I started to feel more comfortable and more confident in my music. It's not meant to promote or condone drugs. It's a thing that exists. Drugs are out there. There's random stuff that we do as adults. When you're a kid, you don't do them. I just thought it was the perfect way to describe what drugs are. Then I thought the idea of creating songs with different feelings that are associated with different drugs was really cool. It allowed me to really play with different genres as well. The first song is a little more club type of pop music with a little EDM and blues. The second song is trap rap. The third song is more boom, bap vibes. I think the idea of not being constricted to genre allowed me to really explore a lot more this EP.
Each song off the EP is also an acronym representing a different drug. What lead you to create songs based on drugs?
Teeyago: It started with that first acronym… doing random unnecessary grownup stuff. Then from there it just felt like a completed concept to pick different drugs and pick different acronyms to describe the drug within the song. I really like well put together projects. Nowadays, it's almost frowned upon to release multiple songs at once. Everyone's releasing singles and promoting on TikTok. Like that feeling when you watch a really good movie, and you sit there and you think, wow, that was really well put together. That's the feeling I want to convey. I felt it was a cooler concept to work on this completed project, rather than just make random songs.
Each piece from the offering is made to sound like each of the drugs as well. That is such a clever idea. What inspired that concept?
Teeyago: That part is to fulfill my own production creative itch. I hate when people say that an artist's music all sounds the same. Any opportunity I get to try to vary things up and make them sound different is what I go for. Part of it too is when you've never done a certain drug before and you ask someone what it feels like, you can't really know until you do it necessarily. I wanted to elicit that emotion of that drug as much as I could convey without someone having to do the drug. To make it feel like they're on some weird journey. Especially when you watch the video as well, because the visuals also pair really well with the music. It takes you on this journey a little more than if I were to just make a song sound similar.
You shot 5 different music videos for each song then attached them all together to craft one cohesive collection. What was that creative process like?
Teeyago: I wanted to do the videos and make them all connected, different, but related songs, then also connect together through the entirety of the EP. With where I am in music right now though, I don't really have a huge budget. I'm completely independent still not really making any money. I didn't know if it was actually possible. I was about to drive up to Joshua Tree to shoot the cover. That night I decided that I was going to go all in and just start filming some music videos for one of the songs while in Joshua Tree. I decided I was going to try to make it work and actually make everything connected. So half of the video started off just being completely guerilla filmmaking, no set plan. Then once I was in Joshua Tree, shot one. Then I started finding ways to make everything connect so that I could create this full healing experience that you can sit through 16 minutes of.
Your final song L.O.V.E. begins in Portuguese. How have your Brazilian roots influenced your music?
Teeyago: I'm always trying to find ways to slip Portuguese into songs. I think there's a lot more Spanish songs, but not that much Portuguese. So any chance I can, I like to try to slip something in because at the end of the day I want people to be able to sing along with the songs. So I don't do it too much so that the average listener can still have stuff in the song to sing along to, but it's just cool. I think it has a different sound and different inflection or even the way I write to the music itself. When I'm thinking in Portuguese, it comes across differently than if I'm just thinking of stuff in English.
You were born and raised in Maryland. Has that upbringing influenced your style at all?
Teeyago: I'd say a little bit. When I was there, I was able to film and take photos for artists in college. I would make music videos for some people in college and definitely those people influenced the stuff that I create. I feel like the era I grew up in the Internet played a bigger influence than specifically where I grew up. Nowadays you can find any type of music anywhere, as long as you just search it online. I feel like in the past, where you live was a lot more of an influence on your tastes and music. I think just being able to search was really more influential. My hometown didn't necessarily influence my music as much as just my family. I was Seventh Day Adventist. I was very restricted on the type of music I could listen to until I was in eighth or ninth grade. So I had a later exploration into popular music than most people. I think that's why I got more obsessed with it.
You are more than just a singer, you are a producer and profound lyricist. What has allowed you to be able to wear so many hats?
Teeyago: I was always interested in these things. Not a lot of people were necessarily doing this type of stuff in Maryland. If I ever wanted to do any of those things, I just had to learn to do it myself. So I've been making videos since I was in middle school and high school. I would write little raps for school projects and things like that and try to record it. It all sucked, but it started to get me interested in everything. I started to be able to have some skills that I think other people might not have. They weren't trying to do this in middle school and high school. Then, just over time you get better and better. I think the turning point was when I decided to start learning how to produce because that's the one that has the biggest learning curve. That opened up so many doors in terms of creative control. It allowed me to really be able to do whatever I wanted and take myself in any direction I wanted.
What is next for Teeyago?
Teeyago: That's always the question I have when I finish a project. I have a joint project I'm working on with another artists that we're going to hopefully release within the next year. Also the big one I'm personally excited about right now is I want to release other music as electronic dance music because I DJ as well. I've wanted to release music as a producer because now that I moved out here to LA I'm having more opportunities to work with other people and have other singer songwriters be on songs. I can just sit back and produce. I'm excited to release some of those songs that are more so just my production. There's so many times with my music that I have control of everything to the point where it can be exhausting sometimes. So it's nice to be able to sit back and produce stuff with other people and release that stuff under an electronic DJ name. With the Teeyago brand, I want to do a lot more performances now that things are a little bit more back to normal than they used to be. So definitely performances are a big one for my stuff under the Teeyago name.
Any artists you are currently digging you can recommend to our readers?
Teeyago: One is actually the guy from my EP. I really think he's super talented. His name is Alex Vince. He's on the second song "Coke". All his stuff that he's been releasing lately, it's been incredible. Another person was actually someone he had recommended to me and it's a completely different style of music. Alex Vince is more rap stuff. This guy's name is Galimatias. He's got an album called Renaissance boy that I think is a phenomenal album. It's really well produced and has an R&B influence, but then it's also electronic bass. It's really good.
— —
'Doing. Random. Unnecessary. Grownup. Stuff' – Teeyago
— — — —
? © Jared Robinson
:: Stream Teeyago ::
---