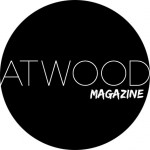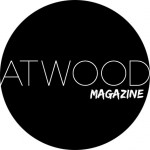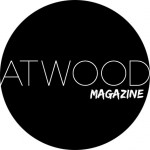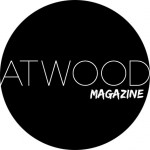 From all of us here at Atwood Magazine, we wish you a happy and healthy new year!
For most, if not all of us, 2020 has been the most challenging year of our lives. It has been a year of isolation, fear, pain, and illness: Many reading this have lost loved ones to COVID-19. Many reading this have not seen their families in weeks, months, or nearly a year. You might have had the luxury of working virtually and from home; if so, lucky you! If you were deemed an "essential worker," then you have continued to brave public and private transportation in order to do your job throughout the coronavirus pandemic. For that, we thank you.
2020 has also been a year of violence, protest, awareness, and activism. Many reading this know someone who has been discriminated against because of the color of their skin – or perhaps you yourself have been the victim of such prejudice. Many of us marched in one of 2020's thousands of Black Lives Matter protests that engaged people of all walks of life, in cities across the world. There is still much work left to be done.
Throughout this year of discord and disconnect, music has been a source of unity and connection. Songs and artists new and old have been there for us in our time of need, waiting to lift our spirits, reconcile our emotions, dance away the day, or simply sit, reflect, and meditate on this unpredictable thing called life. The soundtrack to 2020 is vast, nuanced, and diverse in a way that we frankly haven't felt, or perhaps haven't needed to such a drastic extent, in other years. This year, we needed to experience the full spectrum of emotion: From drowning in the depths of isolation and despair, to reveling in unbridled joy and ecstatic euphoria.
Atwood Magazine has always had at its core the mission to celebrate music of all genres, and this year we strove to be a space of inclusivity and representation by consciously highlighting art and artists from around the world. The year in music was made all the more exciting because of the broad range of music we featured and focused on – from those familiar names in the Top 40, to creatives in the most underground, indie, and alternative of circles.
For so many of these artists, music is more than a mere means of self-expression; it is a vessel full of awesome potential. In recent years, it has felt increasingly important to acknowledge and elevate those who use their art as a voice for the disenfranchised; the oppressed; the underrepresented; and the underprivileged. This year, we continue to celebrate those who speak for more than just themselves, while at the same time indulging in the familiar, timeless themes of love, loss, hope, courage, change, and the never-ending pursuit of happiness.
As 2020 comes to a close, our staff took a step back to honor the music that had the greatest impact on our lives. Without further ado, Atwood Magazine is proud to present our curated list of 2020's Songs of the Year, in no particular order. These are our favorites – the songs that influenced us the most. Join us in celebrating 2020's contributions to the music world!
Mitch Mosk, Editor-in-Chief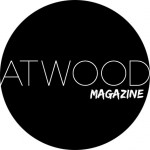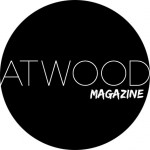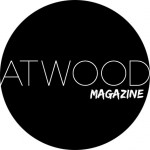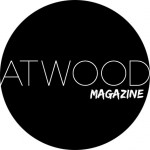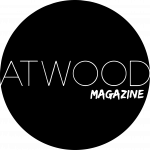 The 2020 Songs of the Year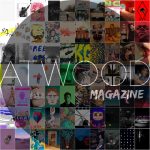 Released on March 11 – mere days before the COVID-19 pandemic shook New York City (and soon after, the rest of the United States and Europe), Mustafa's debut single has become a beacon of love and connection in this period of devastating loss and isolation. Both a celebration and a protest, "Stay Alive" soars with beautiful, sweetly stirring music and a resounding message of endurance, family, community, and the fortitude of the human spirit. Achingly intimate and yet so deeply universal, this ode to loved ones past and present would make a powerful statement at any point in time, but it has felt especially poignant throughout the year as important conversations surrounding equality and racial injustice, police brutality, and the killing of innocent Black and Brown people ripple through communities the world over. Without explicitly saying it, Mustafa delivered a moving, breathtaking message of anti-gun violence that transcended the moment.
A bottle of lean, a gun to your jeans,
and a little faith in me
A plane in the sky, the only starlight
on this never-ending street
The cameras and cops they coulda been stars
on our mother's new screens
On our mother's new screens
All of these traps, and all of these street signs
None of them will be yours or mine
But I'll be your empire
Just stay alive, stay alive, stay alive
With breathtaking vocals and spectacular songwriting, Mustafa's song has given us the hope and the inner strength we need to persevere in 2020. Weighed down by grief and loss, he nevertheless finds a way to love and bring a beautiful light into our world.
And if they take it all away
Our freedom and our hearts and that glow in your face
I'll remind you who were before it changed
(I'll remind you who were)
All of these traps, and all of these street signs
None of them will be yours or mine
But I'll be your empire
Just stay alive, stay alive, stay alive
Toronto has a new heartbreak prince, and his name is Mustafa. For me, this song so soundly speaks to everything that 2020 was and wasn't; I hear it as a rallying cry: Stay alive, stay alive, stay alive… – Mitch Mosk, Editor-in-Chief
When the year first began, most of us were filled with hope and optimism. 2019 had been complex to say the least, and the dawn of a new decade seemed to put rose-coloured glasses on the population as a whole. Boy, were we wrong to assume the best. It took no time for 2020 to cascade into deathly chaos which locked most of us inside, took some of our heroes away, and made us feel like any semblance of normal life was a distant memory.
"I Know the End", the song which closes Phoebe Bridgers' second album Punisher and is my personal pick for top song of the year, serendipitously follows a similar route. It starts off as a timid and quiet song, with Bridgers' soft voice and folky guitar sounding extra melancholic. She's going through a breakup, it seems, and the realisation that the relationship has run its course is sad but sounds sweet. It's nothing that you haven't heard before, especially from Bridgers. Two minutes in, everything changes. The pace picks up, strings fill the song, and Bridgers is now on a mission. The lyrics sway from heartbreak blues to existential musings about living in America. Lightnings, aliens, ghosts and haunted houses all make an appearance and the song refuses to stop building. It bursts into calculated and magnificent chaos, almost like a storm that's deadly but too stunning to look away from. The apocalypse, it turns out, has never felt so close to being real or sounded so good. When the end finally comes, all that's left to do is scream. – Nicole Almeida, Managing Editor
A track about Candyman? I'm already hooked. clipping. has a penchant for unique instrumentation and otherworldly soundscapes, something "Say the Name" employs to great effect. Each note hit and word sung further intoxicates as the electronics continue to undulate in the background in such a manner that listeners can easily find themselves closing their eyes and submerging into the story that is being unfolded before them. It's visceral in its lyrical storytelling, making that onrush at the song's end an even more explosive display of pure artistry. – Adrian Vargas, Junior Editor
"body cast" by Dua Saleh emphasizes the injustices and anger felt by Black communities in a way that blends musical accessibility with realism. 2020 has been a year of disaster in a multitude of ways and the prominence of the Black Lives Matter protests has enabled more people to finally take note and research if they hadn't already.
In "body cast", a sample from the video of Angela Whitehead (a Black woman who confronted police when they unreasonably barged into their home in Billings, Montana, in 2019) is played at the beginning and end, while the lyrics stem from the emotions felt in response to the killing of Black men by police in years gone by. The production is chilled, slightly eery, and the vocals tinged with frustration. "body cast" was released instinctively in June, having been written the previous year and intended to be saved for a future project, and was followed by ROSETTA, an EP that explores race and queerness in a varied, sonically engaging way. – Francesca Rose, Junior Editor
Everybody needs a chill out track. "Count Me Out,"—the stand-out track from Montreal's experimental darlings Chiiild's debut EP Synthetic Soul—is as stirring as it is easy to get lost in. Whether it's the contrast of the deep bass with Yonatan "xSDTRK" Ayal's high vocals, the intermittent strings playing off the video game keys, or the slow-motion solo that links it all together, "Count Me Out" is a soul-soothing adventure. It's a plodding trip through the calmer side of life—something that Synthetic Soul offers in droves.
But it's not an insomnia-curer. Rather, there's a complex depth to it, revealing something different every listen. Depending on your mood, it's inspiring, defiant, or just straight danceable. – Oliver Crook, Junior Editor
An early highlight that has held up throughout the year, #1 Dads' song "Freedom Fighter" is as breathtakingly beautiful a listening experience now as it was upon my first listen. There's something about this track that kept me coming back to it again and again over the past ten months. Perhaps it's Tom Iansek's subtle, emotional piano work, or maybe it's his visceral, soaring vocal melodies; whatever the case, "Freedom Fighter" is tranquilizing: A song that calms the nerves and soothes the soul.
Falling on my knees
Throw my head back as I land
I'm on the pages
All my blank thoughts are with me
I'm a song for all the ages
Unrequited love's my favourite
Gets me dancing on the stages
But only if I'm thinking of you
You breathe into my lungs
I hold it in and breathe out colour
Breathe out fire
Heaven lives, or so I'm told
Lives for those who cross the mile
But I am only ever too late
And silence is the perfect sound
Whenever you ask, I'll say
Like Vermont's Henry Jamison and Montreal's Leif Vollebekk, Tom Iansek is one of today's best singer/songwriters: Between his work in Big Scary, #1 Dads, and No Mono, Iansek breathes life into the darkness, tapping into the depths of emotion with seamless ease and finesse. "Freedom Fighter" is no exception: A song about transience and change, "Freedom Fighter" finds a humbled Iansek reflecting on where he is at this present moment – in his career, in romance, and so on. He surges into a dazzling falsetto in the chorus, filling our hearts with wonder and our ears with warmth:
Even if I have it now
Doesn't mean I'll have it always
Patience isn't funny now
It'll keep you waiting all day
But, even if I have it now
Doesn't mean I'll have it always
Patience isn't funny now (ooh)
"Freedom Fighter" is sublime: A breathtaking masterpiece that has already stood the test of time. I've seldom been so moved by a single piece of music, but #1 Dads has me hooked with this intimate, vulnerable, and tender song. Throughout 2020, it's proved something of a trusty mantra: Even if you have it now, doesn't mean you'll have it always. – Mitch Mosk, Editor-in-Chief
A lot of quarantine songs came out this year. But none grooved as hard as Anderson .Paak's protest track "Lockdown," which came out on Juneteenth amidst Black Lives Matter protests and calls to defund the police. Paak's typical signature style is fun – his nickname is Cheeky Andy. His albums are populated with parties and dancing and sex, and his warmth and good humor pours out of every crack. But when he chooses to get serious, the results are always a punch in the gut. Built around a spare drum beat and bass line, "Lockdown" erects a monument to Black lives lost to police brutality and seeks to rally those who would protest. The first line that .Paak raps after the opening chorus is chilling: "Time heals all, but you outta time now." The music video finds .Paak at a late night diner seemingly post-protest with a bevy of other masked-up musicians, including Syd, Jay Rock, and Andra Day, looking drained. .Paak sports a bleeding scrape on his forehead while he raps and the rest of his group stares exhaustedly into the camera one by one. Towards the end of the video, .Paak comes home to collapse on the couch, only to have his 9 year old son come sit with him, looking concerned and afraid. Tears roll down .Paak's face. There is nothing manufactured here, nothing but unadulterated pain. It's a heavy song, but it incites movement. It will likely become a classic in the protest genre, and for good reason. – Mariel Fechik, Staff Writer
2020 was undoubtedly Dua Lipa's year. She is possibly the single person on Earth who'll be able to actually look back at this time period and take more joy than sorrow out of it, and that's simply because her sophomore album Future Nostalgia was released this year and is absolutely fantastic. I, however, have not elected any of the songs on Future Nostalgia as one of my top of the year. Lipa has a talent of extending an album's lifespan to what feels like twice what a normal album cycle lasts for. Her self-titled debut had a deluxe edition and a platinum edition, all featuring collaborations with artists that brought her even more into prominence. Future Nostalgia is no different and "Fever", her collaboration with Belgian Angèle, was elected her first single after the album's release.
I never knew I needed to hear Dua Lipa sing in French until I did. Lipa's undeniable swagger paired with Angèle's innocent poise combine to form an explosive and sexy song that's just long enough for you to want to listen to it ten times in a row and not get tired. "Fever" is an achievement in the sense that it brings out the best of both artists without dimming their distinctive personalities, just watch the music video and you'll see just how genuine the song is for each artist. Not to mention the fun they have together. Future Nostalgia was a disco album that ended up being danced to in living rooms rather than clubs and stages, and this legacy lives on with "Fever", which is just the cherry on top of Lipa's fantastic year. – Nicole Almeida, Managing Editor
If any two words captured the 2020 experience for so many of us, it's the ones gracing Atlanta artist Zaia's latest record. VERY ALONE is a breathtaking spectacle – a stunning, tight 25-minute outpouring of vulnerability, emotion, and truth that establishes the rising Atlanta artist as a voice of and for his generation. The EP's title track a bold and unapologetic embrace of the self woven through a pulsing, genre-bending outpouring of intimacy and introspection. Fusing hip-hop with pulsing '80s dance pop, "VERY ALONE" expresses coming-of-age themes of self-discovery. Zaia sings about expectation and reality, inner turmoil and self-doubt, angst and reflection; his melodic words are personal, yet effortlessly universal, and made all the more powerful simply the nature of this isolating year.
Had a plan, be the man
wanted friends, wanted in
even then I could never get through
When I made some
back of the pack in school
even then feelin' like a lone wolf
Tried to change, rearrange,
do things that I knew
any other time that I wouldn't do you
I'll pretend I'm just tryna be cool
Only cool thing to do is be you
In addition to a pounding bass line full of power and drive, interspersed throughout the track is the gut-wrenching whisper, "Don't let nobody / get to you." It's a mantra and a chorus all in one – and the result is nothing short of stunning. Zaia dwells in his darkest depths as he reckons with the experience of being an outsider, but he resolves to own his identity and let his authentic best self shine.
If there's one thing I've looked for in music this year, it's humility – and for me, this song exemplifies that quality. Zaia humanizes himself, sharing his vulnerable perspective. A breathtaking experience that sounds as if it was ripped straight from our soul to his (and vice versa), "VERY ALONE" is a heavy, aching immersion into the artist's inner sanctum – making it one of the finest songs released in 2020. For me, this is what a beautiful song looks, feels, and sounds like. – Mitch Mosk, Editor-in-Chief
As I've said before, the level of majesty "Limelight" possesses is inexplicable, and the raw emotion it exudes is nothing short of groundbreaking. Never before has a song so quickly taken over me, both body and soul. I was transfixed from start to finish, reaching a new level of admiration when Andy Hull of Right Away, Great Captain! And Manchester Orchestra began intoning over the gruff soundscape of guitar and percussion. The dichotomy of Hull's dulcet tone and the brash nature of Touché Amoré blended so succinctly and so perfectly that it's a wonder it has never been done before. An absolute triumph of a song. – Adrian Vargas, Junior Editor
It was a big year for Toronto hip-hop rising star DijahSB. They put out a killer album—2020 the Album—plus a November EP titled Girls Give Me Anxiety. This EP's title track could be the best of the lot—although that's a tough call.
Over a beat with a mind-numbingly good bass line, it opens with a smooth flow from DijahSB: A straight song about dating-problems. It takes a great twist when a helium-voiced person replies, accusing Dijah of being the anxiety-inducer. It's light-hearted but the honey-coated flow and the complex beat keeps you hooked. It's relatable, earnest, and a bop. It's also a great introduction to an artist who finished a great year and is lined up for an even bigger one. – Oliver Crook, Junior Editor
Jlô Pelgag's "Umami" is a song for the escapists and dreamers in the world, the lyrics and vocals bouncing along in rhyme and the overall atmosphere playful. Like most of the Montreal-based artist's music, it reads like a fairy tale due to its pairing of fantasy and dark reality. 'J'ai pris un bateau pour quitter la terre/ J'ai vu un poisson plus grand que la mer/ Je suis revenue et je vous l'ai dit/ Vous m'avez dit: « Tu rêves, retourne à ton lit »' go the opening lines, while the concluding words are a ghostly, hypnotic repeating of "Je suis partie longtemps/ J'ai frôlé la mort plus souvent que la vie."
"Umami" was released in June and is taken from Klô Pelgag's third album Notre-Dame-des-sept-douleurs, her most theatrical yet. The songs can be divided into the cinematic, melancholic, the whimsical, and the electro-leaning, encouraging us to seek doses of escapism when having to deal with phases of pain. – Francesca Rose, Junior Editor
Inspired by and made in lockdown, Soda Blonde's 'isolation • content' is a breathtakingly beautiful, timeless soundtrack to separation and disconnect, love and longing, heartache and hope. The "quarantine EP" that would otherwise never have been is a dazzling display of the Irish band's charm, aptitude, poeticism, and finesse – made all the more impressive, considering all four members recorded their parts separately from their respective homes in lockdown. And that's exactly what this EP is all about: Connecting in spite of the distance; overcoming personal and existential obstacles; and reckoning with our volatile emotions.
Consisting of four powerfully intimate songs, isolation • content captures a moment in history where we all learned to live life in lockdown. While I sincerely didn't have a favorite for the longest time, "Motion" slowly and steadily became the anthem I turned to again and again throughout the 2020 summer and fall. The chorus is a space of vulnerability and upheaval, driven by the tempest deep inside:
Hold me now the deep night has no right
To give me back my sanity
I've been trying to loose my mind nearly all of the time its a joke
Oh I love you like
Live lie look laugh life love let down
Oh I love you like
Live lie look laugh life love let down
"Live lie look laugh life love let down." I'm still trying to memorize these words in the right order, but when it comes to the year in music, I have found few greater pleasures than belting Soda Blonde's lines out at the top of my lungs – at home in my apartment, of course. With their debut album already promising to be an exciting part of 2021's musical landscape, Soda Blonde have a bright future dead ahead – but for me, they will forever be the band that lit my way through COVID-19. <em">Mitch Mosk, Editor-in-Chief
My relationship with Another Sky's track, "Fell in Love With the City," has been a love affair since the first listen. Sometimes tracks take time to grow on your before becoming a firm favourite, but Another Sky had me hooked on Fell In Love With the City within moments. The combination of Catrin Vincent's extraordinary vocals, soaring guitar riffs, and skilful lyricism makes a song so fantastic it would be sacrilege to see it missed from Atwood's 2020 Music of the Year list. Fell in Love With the City focuses on falling out of love with a former, restrictive life and falling in love with a version of yourself who can do anything they want to; and that's the kind of breakup song I can get on board with. – Bethan Harper
The baby-pitched tone of Sosa's voice is normally the main draw of her music, but her wafting proclamations are really the bread and butter of her utopian sanctity. Out of all of her atmospheric loosies, "Lonely Nights in NY" is, in my opinion, her most thought-provoking composition to date.
Laid out over an ephemeral trap beat, Sosa sets a somber mood with lyrics indebted to the time period a few weeks after a breakup from a long-term relationship. It's a heartbreak record at its core, but the synth pad in the background denotes a calming sense of relief. The song, much like Sosa herself, is dynamic in its attempt to conjure core emotions that we feel on a day-to-day basis. It's that painful feeling of trying not to let go when you have too. – Ryan Feyre
One of my favorite days of 2020 involved driving through the city of Boston as the street lights gleamed off the pavement, and the walkways themselves were empty of partygoing college students. It was one of the very few moments of peace I found this year.
Blasting from my car radio was Bktherula's "Tweakin' Together," a celestial outer-body excursion that feels more like a gateway to heaven than a two-minute song. The plodding bass offers a brief, angelic tapestry for Bk to illustrate a futuristic sing-rap aesthetic destined to soundtrack the next ten years of Atlanta rap music. Her recent project Nirvana found the Atlanta native embracing her punk/rap roots, but it's "Tweakin' Together" that fully captures the hypnotic transcendence of her enigma. – Ryan Feyre
Their first new album since 2011's The People's Key, Omaha emo trio band Bright Eyes returned this year with Down in the Weeds, Where the World Once Was. The record finds lead singer Conor Oberst contemplating themes of destruction on "Mariana Trench" and sampling a psychedelic experience with album opener "Pageturner's Rag." Yet, most prominent is Oberst's threads of dealing with a divorce and familial loss. "Comet Song" is the last song on Down in the Weeds, but it wraps up every part of the album perfectly. It alludes to a comet motif shown on the cover of 2007's Cassadaga, but this time intended to symbolize as something destructive. "You clenched your fist and threw the dish / And called me Peter Pan / Your aim's not very accurate / And I thank god for that," Oberst sings, recknoning with the trouble of getting older. "Comet Song" ends with the same hallucinatory note the album started on, allowing it truly to come full circle. – Lexi Lane
As a long-serving fan of Bring Me the Horizon, I've watched their sound and approach take great strides forward with each project, and for me, "Kingslayer" epitomises years of growth in one song. A blistering harmony of the addictive hooks and mind-numbing electronics of more recent projects balanced with throwbacks to the unrivalled fury of their earilier metal sounds, the energy is unrelenting and insurmountable. The featured artists that appear on POST HUMAN: SURVIVAL HORROR are perfectly executed throughout the project, with BABYMETAL's impact on this track adding a truly entertaining juxtaposition against frontman Oli Sykes' incadescent screams. – Robin Fulton
The final track on Brother Moses' 2020 LP is just under six and a half minutes long, yet every second of "How Many Years?" is special, bursting with sentimentality. It begins soft over steady drums, but as the song goes on the energy builds and explodes, and so does the desperation in frontman James Lockhart's voice as he asks, "how many years do you think we've got left?." "How Many Years?" beautifully chronicles what it's like to need someone, to love someone, and to savor the days we've got—a feeling worth holding tight to, especially during 2020. – Lowndes Commander
'Put Me Back Together' was the first single from Caitlyn Smith's 2020 album Supernova. If Smith's first album Starfire was a painting of people, stories and moments in Smith's life, Supernova is the colours, the brushstrokes, the light reflected off the canvas, set against the backdrop of folk-rooted pop with vast soundscapes stretching to the horizon.
Ain't never met nobody
Who see the stars the way you do
Nobody that can love me
When I'm stumbling 'round the room
Put your hands on my body
And you give me that ooh
On 'Put Me Back Together', a specificity of emotion guides the song. There are the powerful guitars and drums, and Smith's call and response chorus, which lift the track higher and higher into the stratosphere. But there are also the tiny, beautiful moments: the person that gazes at the stars who loves sitting on the car hood smoking cigarettes, the guy that doesn't care if you're broken and mean. There is a push-pull on this record between those split-second, mundane to the casual observer moments and big anthemic choruses, but it is on 'Put Me Back Together' where the two collide beautifully into one another. – Emily Algar
When Charli XCX announced her quarantine project how i'm feeling now, no one expected that there would be so much collaboration between her and the fans – and, most importantly, what would come out of it. Even in this situation, though, she has definitely confirmed herself as the queen of electro-pop. In particular, we can see this with the track "claws". It's sensational, the perfect fusion of pop and electronic – not surprisingly, it was produced by Dylan Brady from 100 gecs. Technical point of view aside, "claws" is really the love anthem par excellence. If Charli's relationship with her boyfriend could seem in crisis at the beginning of the quarantine, exactly thanks to the quarantine it turns out to be stronger than ever. "Claws" captures just that, about how you know you're in front of the right person when you see them, how you live like you're on honeymoon every day. Maybe it's because I found the love of my life this year, maybe it's because I just love Charli XCX's music, but "claws" is definitely among the best tracks I've discovered this year. – Dimitra Gurduiala
Fun fact: I think I'm the only human being who only found out in 2020 that Donald Glover is both a singer and an actor – and, actually, the most comical thing is that I recently started watching "Community", without recognizing Donald as Troy, though. I'm a little ashamed to admit it, but at the same time I'm very glad because this discovery gave me the chance to learn more about Childish Gambino's project, making me immediately interested in 3.15.20, his latest album. In particular, "53.49" is a song that immediately got into my head and, although months have passed, it's still there. It's a song that tastes like happiness, self love, but most importantly, life. I think it's one of the highest points of Glover's career, because ever since I discovered "53.49" I can't find another comfort song that makes me feel so good about myself. Literally what I would call a masterpiece. – Dimitra Gurduiala
Chloe and Halle Bailey's sophomore album only came out this year, but they've been making music for their whole lives. The Beyoncé-backed sisters are barely out of their teens but have been writing and producing their own music for years, an impressive and unique array of R&B and pop adjacent music that can't quite be pinned down. Despite a Grammy nomination for their debut album, they have flown somewhat under the radar. But the response to their sophomore effort, Ungodly Hour, finally gave them their due. The title track, co-written and produced by Disclosure (who are also a pair of siblings), is perhaps the best title track to come out of 2020. A silky, shimmering R&B/house track, the song is a four minute ode to opening up, letting go, and being loved at your worst: "When you don't have to think about it, love me at the ungodly hour," the refrain goes. But despite that request, the Baileys' vocals are angelic, gliding and whispering across the subtle beat. It's a sophisticated and elegant track that is easy to imagine twisting lithely around a dance floor, as weightless as it is grounded. "Ungodly Hour" has brought Chloe x Halle up a level, and their path to ascension is wide open. – Mariel Fechik, Staff Writer
A week before the release of their third album Dreamland, indie pop group COIN gave fans something to celebrate on Valentine's Day (besides love, of course) with the drop of a single from their upcoming album. The song, 'Valentine,' is a buzzy, bubbly tribute to love and all of its accompanying heartbreak. The track centers around an evocative question: "You ever love something so much it hurts?" Chase Lawrence told Atwood that, "no song is more 'Dreamland' than this one." 'Valentine' is a vivid display of everything there is to love about COIN; earworm lyrics, a bright, indie pop sound, and a catchy tune that'll be swimming in your head long after you first hear it. – Madison Zoey Vettorino
With "Think About Things," Daði Freyr created a perfect pop song that we all desperately needed in the hellscape that was 2020. "Think About Things" was meant to serve as Freyr's entry to the EuroVision 2020 contest as the Icelandic representation, but has since turned into something so much bigger than itself. Thanks to the internet and everyone's colllective boredom in quarantine, "Think About Things" and its accompanying dance challenge on TikTok took the world by storm, catapulting the unknown singer into newfound fame. The song is incredibly feel-good, too: the lyrics explicate Freyr's relationship to his then-newborn daughter, and the feelings he had when meeting her for the first time. The song serves as a beautiful love note from a father to a daughter – a perfectly wholesome meaning that makes listeners feel all warm-and-fuzzy inside. "Think About Things" not only holds special meaning with its lyricism, it also curates perfect electropop sensibilities, utilzing a bouncing bassline, glowing synths, and even explosive horns to create a danceable song that essentially epitomizes the term ear worm. – Maggie McHale
The mundanities of day-to-day life and living in everyday suburbia are concepts that have long frustrated creatives, and Declan McKenna is no exception. The Key to Life on Earth deals with the mundane, duality, and reflects on our modern culture from a less than favourable perspective. With plenty of 70s synth infusions and a hostile, dystopian undertone, The Key to Life on Earth sounds almost as if it were an undiscovered Bowie track, except McKenna somehow creates a sound that is both retro and very 2020. Without a doubt, Declan McKenna is one of the biggest breakout stars of the last few years, but The Key to Life of Earth really shows what he is capable of. – Bethan Harper
Direct Hit! embrace the fluidity of genre while filtering their music through a punk lens. Since forming in 2007, they have unleashed their special brand of frenetic punk on 15 EPs and five albums. Throughout the latter half of 2020, the band released a series of demos to raise money for the Milwaukee Black Business Directory. On November 9th, with the release of "Have You Seen It?", the band announced a new album, saying that the song also "outlines the start of a new graphic novel created by (lead singer) Nick Woods, Walker Dubois, Jenny Lapham, and Dylan Brown." The forthcoming album will neither be Direct Hit!'s first concept album nor their first as part of a longform multi-media narrative. Woods has always used the band as a platform to flex his creativity, and no pandemic or social upheaval seems to have slowed his momentum.
The song's booming drums, endless bass fills, strong guitar chords, and sparkling synthesizers resemble the sonic signature of The Who. Woods softens his stretched-jaw vocals to deliver a spellbinding duet with his newest bandmember/guitarist Maura Weaver. The lyrics invite the listener to suspend disbelief as they're introduced to the graphic novel's story about "a powerful, but sheltered teenager and her robotic caretaker, Partner, as they leave home to find their origins in Earth's distant future." The song proves enjoyable on many levels and makes for a good way to cap off a tumultuous year by pointing the way toward future possibilities. – Ethan James
In March, right as the lockdown was beginning, my means of income dwindled down to little more than gardening for the neighbors. As I was pulling weeds and raking leaves, I found myself consistently bumping Dua Lipa's newly-released Future Nostalgia album, and quickly became a massive fan, with the song "Levitating" standing out as one of my favorite tracks. All of the praise being heaped on the album– its high level of energy, its flashy modernization of disco music– seemed to be quite well exemplified by this plea from the Leading Lady to join her in the liberating environment of the Milky Way. I also have been a fan of the two remixes that have been made of this song, each one of which appropriately captures an element of the accompanying album's title. There's nostalgia value in the first remix, which its guest appearances with two of the leading songstresses of yesteryear, Madonna and Missy Elliott. And the follow-up is made futuristic with the inclusion of a razor-sharp verse from one of the emerging MC's of the new decade, DaBaby. All in all, "Levitating" is a major reason why Future Nostalgia ranks as one of my very favorite albums of 2020. I yearn for the day where I can properly enjoy Dua Lipa's music in a nightclub, not just in my neighbor's backyards. – Josh Weiner
Starting off this 10 month quarantine with "Strange" was a gift I never knew I needed. Finlay is a new artist, one that seemingly bewitched me within seconds. The song itself is a dive into our world, and the croons of Finlay excel at evoking passion and a fervent desire to do more. His voice is filled with sincerity and beauty, making becoming enthralled by his cadences and vocal control an absolute given. The piano accompanying the track provides an additional layer in which to succumb even deeper into the song's grace, warmth being the outcome. A standout for 2020, and quite possibly my favorite single throughout the entirety of this tiring year. – Adrian Vargas, Junior Editor
FLETCHER is bold, sexy, and petty, and she isn't afraid to let us know it. In "Bitter," an electric piece filled with snappy drum cuts and occasional sprinkles of synth notes, the 26-year-old singer-songwriter shows off her signature hair-flipping, spunky flair. After her 2019 hit "Undrunk," FLETCHER has been an exciting newcomer in the pop scene for a while, and she doesn't fail to deliver again. There's "Forever" earlier in the year, a track that captures the zeitgeist of a young and restless generation who aren't ready to settle down, and then there's "Bitter," a collaborative breakup anthem with smart, biting lyrics and chorus bass drops that make us want to dance and angry-cry at the same time. "I know you fucked her on the counter right before you cooked her dinner" is an unforgettable catchline, while "It's like I don't give a fuck / Yeah, I do" lays bare the complicated, contradictory feelings we have about an ex, the pretenses we put on and the vulnerability we let show. Pop with a mood, "Bitter" carries out those post-breakup emotions to their cathartic conclusions without batting an eye. – Kelly Liu
ZABA, though my favourite long-player of theirs, has supremely lost its spot as best Glass Animals album, two records running now. Dreamland fell on some deaf ears, stubborn to the idea that the neo-psychedelic R&B band had moved into New Orleans bounce. Quite similar to admitting how well the Glass Animals incorporated indietronica into How To Be A Human Being. It took more than time for Dreamland to stick itself in my serious rotation. Perhaps this was just a symptom of extended isolation which isolates one not only from others, but from the self, too. Whether Luddite or locked down, the attitude ended last week while reviewing albums missed during the year. Just to reassure I had not missed much. And classic twist. I had.
"Heat Waves" could not in any way be described as hazey or gooey. It rebounds from ominous bass kicks and snare samples orbiting Wavey Dave Bayley's warbling falsetto, transmitting midsummer melancholy. Sunset at half past nine, sky packaged like Cadbury chocolate, a disco ball moon and twinkling rhinestones on the walls. You know the type. The perfect sort for a concert, spent opining "sometimes all I think about is you/ late nights in the middle of june/ heat waves fakin' me out/ can't make you happier now." This very well could be a reflection of old friends, the ego or live music. Take your pick, Bayley espouses all three. For Glass Animals, the only interpretation worth mentioning is that such liquid lyricism means another omnibus live anthem, capable of splitting subwoofers and cooking audiences with vapor waves.
Not bad for the third-from-worst Glass Animals project. – Ben Niesen
Este, Danielle, and Alana Haim are the sisters behind the genius of HAIM's ability to effortlessly take 70's rock and connect it to a modern-day audience. Their love for 80's synth sounds can be heard in echoes of the pop melodies they now create, and unapologetic 90's energy is reflected in the band's energy and commitment to carving out a new path for women in the rock genre. Off their Grammy-nominated album, Women In Music Pt. III, HAIM's single "I Know Alone," is a dreamy, delicate, but forward-thinking track that embraces both loneliness and the continuation of hoping for something better. Covering in detail what much of 2020 has felt like, the band takes what it means to be alone and stuck with yourself to a new level. While moments of isolation can often feel far and friendless in the same way the beginning of "I Know Alone" sounds, the song's fast-paced beat also mirror the inevitable, brighter horizon. "Some things never change, they never fade," they sing. "Some things never grow, I know alone." – Erica Garcia
Hanging Valleys are experts at crafting dreamy soundscapes that blur the lines between indie-folk, ambient and shoegaze. "Behind The Backs Of Houses" is not only their longest, but arguably their best song to date. It's composed of atmospheric guitars, hazy wurlitzer textures and haunting melodies that sound as if they came from the bottom of a deep still ocean. The lyrics –delivered in a beautiful almost unintelligible falsetto– capture our longing to connect with nature, even if it is within the miniature wilderness of a house garden. The track's slow-paced pulsing rhythm transmits a profound sense of calm, not easily found and much appreciated during these times. While the video, filmed in Mexico, is also one of the most breathtaking and evocative visuals you're likely to see this year. – Diego Morales
The closing song on Rosenstock's latest full-length has been one of the most joyous aspects in an album that's often angry and infuriated, in a year that often feels like it can't end soon enough. While so much of the Death Rosenstock songs on No Dream speak so much to that frustration, "Ohio Tpke" finds some romance in telling others to piss off while speaking to "the only person that I wanted to like me." There's still some trademark anxiety there, but it mostly feels like a celebration of homecoming to the ones you love. – James Crowley
Come & Go hit the sweet spot between songs you'd hear at the club and songs to listen to alone in your room, and unfortunately only one of those was an option this summer. The collaboration between the late up-and-coming rapper and established DJ broke the mold, trading synths for an electric guitar laden chorus and heavy drums. Like the rest of his posthumous album that came out this summer, Come & Go showed remarkable promise for the 21-year-old rapper. As energetic and emotion infused as the track is on its own, its most heartbreaking moment comes in the lyric, "Goodbye to bygones those are bygone / Head up baby stay strong, we gon live long." – Audrey Steeves
Pop-punk inspired, British singer-songwriter Katie Wood, bares her heart like an open book in "Uh Huh Yeah." Detailing her experience with agoraphobia and dealing with her fears, it's got the aura of Haim and the gated drums of Kate Bush's 80s goddess vibes. It's atmospheric and vibrant, fizzing with backing vocals and layers of Wood's vocals that are totally unique, silky and powerful.
"Uh Huh Yeah" has an energy release and punch of emotion and power that will linger with you throughout the whole two minutes and 46 seconds. Imprinting and dance worthy, this is a punky-pop, summer breeze displaying Wood's unquestionable talent. Definitely worth bopping along to, the song oozes a delicious pallet of sounds and vocals, super polished and organic. – Joe Beer
If 2020 belonged to any single artist, it would belong to Kenneth La'ron. Known by the stage name "KennyHoopla," La'ron has spent the past three years forging a new sound drawn from indie rock and R&B palettes. Early in 2020, he released "How Will I Rest…", and within months the song charted. It currently has almost nine million listens on Spotify. He later released a song that featured Travis Barker ("Estella"). He has a full album and a tour tentatively in the works. Above all, KennyHoopla has something after which many artists spend the whole of their tenures chasing: a signature sound.
The elements collide on "How Will I Rest…". Frantic dance-punk drums (courtesy of James Dring, beatsmith of "Feel Good Inc" by Gorillaz) beat a path for the muscly bassline, and that's when you hear La'ron's guttural cry: "She's gonna cut my head off, but I don't care." The verses have La'ron singing with a more measured vocal delivery about the claustrophobia of culture. The dynamic variances carry the listener from hook to hook, and before you know it, the song ends, calling your mouse-hand over to click the replay button. – Ethan James
Taken from one of the late contenders for album of the year, King Gizzard And The Lizard Wizard's Straws In The Wind belies a false sense of orthodoxy on their latest album. K.G is a wailing, swirling storm of sounds, an album best described as an aural assault. Drawing from some of the harsher timbres in world music, K.G allows little respite from the chaos it spews into the world. Straws In The Wind is a calm sanctuary, offering uncomplicated sandblasted desert sounds, as the band explore a steadier side of their stylistic range. Mixing shifting percussion, acoustic guitars and sweet little solo spots from Cook Craig on the sitar, Straws In The Wind is an entry level glimpse into one of King Gizz's craziest records to date.
Cooking something raw, cooking something big
Pandemonium, selfish pig
Headless chickens scared shitless
The media will never quit
Straws in the wind, is it all ending?
The lyrical theme is apocalyptic, as Stu Mackenzie observes the destruction caused by the avarice and ignorance of the world's most powerful people, and wonders if this is the beginning of the end. It's an uneasy counterpoint to the musical mood on this piece, and would be easy to miss on the first listen. So while K.G is not exactly the kind of album you'd put on while driving your grandma to meet with her bridge buddies, Straws In The Wind is at the very least a friendlier slice of King Gizz, and shows how appealing they can be when drifting through mainstream sounds. It's a big song from the contemporary legends of rock music, with a timeless quality that makes it disappear into the ether the moment it's finished, ensuring that yes, you will hit that replay button once again! – Adam Davidson
Lianne La Havas whole self-titled album felt like summer. Or rather the summer we all wished we had had. From gentle 'Paper Thin' to the anthemic lovelorn 'Bittersweet', but it was after listening to the album off and on this year, I suddenly realised my heart lay with 'Please Don't Make Me Cry' above all the other songs.
La Havas' soft, smiling vocals, set against hip-hop beats, soft percussion and a guitar strumming, pleading with a lover to not hurt her. 'Please Don't make Me Cry' is an exquisite example of British neo-soul and hip-hop, rather than giving into the trap beats that can be heard on every other hip-hop or R'n'B record that has come out of America in the last few years. There is a vulnerability to this song and an urgency, which comes through on the second verse, "History has secrets to keep/ This mystery is barely skin deep/ You won't find another dream if you don't get no sleep/ If we're gonna make this love, just read what's written above". 'Please Don't Make Me Cry' ebbs and flows, like a conversation between lovers, when you lay all your scars on the table and ask, please, don't give me another. – Emily Algar
Under lyrics, instrumentation, and melodies that echo and emulate the bottom of the ocean, Lianne La Havas gives the waves of the In Rainbows masterpiece new places to flow; with layers of confidence, catharsis, sway and movement. A steady drum set introduces the song, and anchors it all throughout; under the turquoise tranquil synth chords, warm bass flow and Lianne's honey-sweet first verses, as intensity smoothly builds underneath, and when the song finds itself at its explosive resolution of circular arpeggiating guitars and La Havas belting, repeating "I'll hit the bottom and escape." The drums backing away only between these two movements, at the only chorus, where Lianne reaches the turning point in the hero's journey; only accompanied by three part vocal harmonies, in the tune's softest moments before it's powerful final act. Havas invokes the atmosphere of floating, finding the bottom, and escaping itself in this layered, captivating cover. A peaceful yet cathartic, apt staple of this year. – Dahlia Alrayes
This soaring ballad is Hannah Read's tribute to the music, people, and places that have shaped Lomelda as a project. She touches on yearning and nostalgia, shouting out her favorite artists from Frank Ocean to her friend Frankie Cosmos (and throwing in a reference to fellow Texan Solange's When I Get Home). Read's connections to these artists' works run as deep as her actual friendships back home, which she pines for. Her tenuous voice reaches new heights and fortitude with the sheer emotional magnitude behind her words; when she wails "I'm crying," it is nothing short of visceral. Devastatingly earnest, "It's Lomelda" is a highlight of Read's discography. – Sophie Prettyman-Beauchamp
Initially a viral star, Melanie Faye has proven herself a pioneering guitar player that straddles the line between R&B and the ever instagrammable neo-soul. Her personal twist on this fusion is lightning in a bottle. Faye's fingerstyle guitar playing is exquisite, lyrical and intelligent. Her technical skills are unparalleled, clearly, but what really allows her guitar work to shine is her ability to build it into songs, rather than use it as a bludgeon. Faye builds "It's A Moot Point" on a repeating guitar figure and adds flourishes throughout, often playing call and response with the vocal line. As vocals fade out, Faye's cascading guitar lines come in to occupy the space, keeping the song deeply sonically engaging. This is all to say nothing of her intangible voice and lyrical prowess, both of which complement the progressive brand of R&B-neo-soul that she's championing. Absolutely an artist to look out for. – Danny Vagnoni
A – Kelly McCafferty
"Cut Me" is the LA artist's Afrofuturistic celebration of soul music of yore. He cites it as his "self-defacing attempt to honor" Aretha Franklin, but there is no denying that Sumney's vocals are in a league of their own. He moves seamlessly through his enviable range, leading the stunning orchestral performance as if his voice is their conductor. The music video, which he directed, is a riveting combination of dance and performance art. The image of Sumney, reigns in his hands, riding atop an ambulance across the desert is a testament to his iconic visual sensibilities. While everything he creates is imbued with a certain magic worthy of the title magnum opus, this track alone is an undeniable masterpiece. – Sophie Prettyman-Beauchamp
Perhaps more than any other year, 2020 has seen each of us turn to music for solace in two ways. For some, music continued to be a source of stability at a time of extreme change, allowing them to connect to something well-known when the outlook seemed bizarre, frightening, and out of place. In the opposite way, others relied on the power of music to transport them out of the known disorder and into an imagined, beautiful, alternative space. And, at its finest, music was somehow able to intertwine the two, giving us at once the warmth of familiarity and the lightness of future hope. UK indie rock band Mystery Jets achieved this with their 2020 album A Billion Heartbeats, taking it to perfection with "Campfire Song". Though it's just four minutes, the song truly packs a punch, bringing together elements a coming-of-age story, quiet introspection, reflection on the past, and triumphant look towards the future. The band strike the all-elusive balance between richness and concentration, encompassing a breadth of emotion without sacrificing complexity. The result is a poignant translation of a multi-faceted experience into sound that feels almost allegorical in its celebration of the many hurdles we have overcome. As this mind-boggling year draws to a close, "Campfire Song" is the track to come home to. – Ditta Demeter
You don't have to hear the '80s beats and slide guitar long to know you're experiencing something completely ifferent. Nyssa—Canada's long awaited answer to Bruce Springsteen—captures all the emotions The Boss does but with a lot more attitude. She's bold, brash, and vulnerable—and by the time Nyssa's pain-filled, operatic vocals roar her dramatic crescendo, you understand the woes of outgrowing small town  constraints.
Jackie, do you think it hurts
To hear 'bout what I left behind?
I'll tell ya now it hurts less,
Than it did before I left.
A tale of hitchhiking home after a time away finding yourself, "Hey Jackie" is an anthem for the outsider, the loner, the misunderstood. It's tear-inducing and inspiring. Taken from her long awaited debut Girls Like Me, it's a stand-out track on an album that beautifully captures the growing pains of your early twenties. – Oliver Crook, Junior Editor
In many ways, "The Alarmist" is the most Pinegrovian song Pinegrove has ever made. The textured guitar chords, the wailing pedal steel, Evan Stephens Hall's crooning vocals, lyrical alliteration… what more could you ask for from the indie-folk band? The song starts with a spacious country-inspired verse that leads into a stripped-down chorus before breaking into a soaring slide guitar solo. The song's lyrics detail the aftermath of a breakup, with Hall questioning his confidence and independence. The bridge leads into a sing-along outro: "Can I believe in the me before I knew you beautifully?" "The Alarmist" is a perfect example of Hall's ability to fit thoughtful, poetic lyrics into neat, catchy melodies. – Ethan Shanfeld
Ppcocaine's songs have no business being as fun as they are, and "Ddlg" is the peak. A silly, sex-crazed lullaby is all at once funny, seductive and rambunctious. It spurred a number of memes ("Bitch? Did you hear what the fuck I said? Shake some ass"), but in all it's been one of the most memorable, due to ppcocaine's silliness and ability to play into both her Trap Bunny Bubbles persona and the e-girl aesthetic that was inevitably assigned to her because of TikTok. – James Crowley
Aussie cousins to the phenomenal King Gizzard and the Wizard Lizard, the Psychedelic Porn Crumpets are an equally gripping psychedelic rock act with an endless reservoir of technical proficiency and some serious songwriting chops. On "Tally-ho," they continue the mood they set with 2019's And Now For the Whatchamacallit, frizzing up their cheery psych-rock ragers even more. The Crumpets are a hook factory, and "Tally-ho" is no different, starting out with an instantly magnetic lick that stampedes into a riot chorus that just screams "yell this part at the concert." Maybe in 2021, buddy. Hidden underneath all that frizzy guitar is a dry wit, too – "Tally-ho" is bursting with clever wordplay like "On matadors, sycamore, furthermore/I establish ground for what is zero, patio, chemical basis" that rolls, if not trippingly off the tongue, then amusingly. – Danny Vagnoni
One of my favorite artist discoveries of 2020, Ric Wilson is a star in the making – a funk/hip-hop hybrid spitting poetry while owning and elevating progressive values. He wrote this summer's single "Fight Like Ida B & Marsha P" years ago, but the urgency and importance of the Black Lives Matter movement inspired him to finally release it into the world – and his message of equality and activism could not have been better timed. "I ain't come here to play woke musician," he sings feverishly at one point.
It's a rare thing to hear a musician be this real and raw, yet the Chicago MC is nothing if not direct in his emphatic protest song: Named after civil rights leader Ida B. Wells and LGBTQ+ activist Marsha P. Johnson, "Fight Like Ida B and Marsha P." wastes no time in getting down to business with a hot, heavy beat and hot-on-the-mic, in-our-face vocals. It's empowering, inspiring, and invigorating music like this that reminds us to always believe and never give up the fight. Blazing with passion and conviction, Wilson keeps his audience engaged and energized from start to finish: In three tight minutes, he spells out his case for black womxn and trans womxn's rights. It's an easy message to get behind, and one made all the more exciting by Wilson's spellbinding presence and dynamic flow. He brings it all home in an anthemic refrain that's as catchy as it is meaningful; "Politicians just shrug, ain't no help from above, they don't want to see us up, up, up, up, up up… everybody, fist up, up, up, up…. Everybody go up, up, up, up, up…" It's an evocative message – one made even more powerful by the freedom fighters Wilson names atop his own chants, as well as the tasteful, finessed production (which includes the haunting sounds of a police radio going off, amongst other compelling sonic nuances).
Eventually, Ric Wilson calls on all of us to do our part: "Everybody rise up, up, up," he declares in a half-invite, half-demand. If you're not yet on your feet, you will be now. And while this could be the party song of the year, no one is in the mood to party right now; aside from the global pandemic, we're much too concerned with seeing through some real systemic overhauls and societal changes. Black Lives Matter. Black Trans Lives Matter. If you need one, let "Fight Like Ida B and Marsha P" be the soundtrack to your protest: Ric Wilson's journey to learn from history's freedom fighters will inspire you to rise up higher than you ever believed possible. And if I may be so bold, I believe Ric Wilson is a lover, a fighter, and a leader in the making. – Mitch Mosk, Editor-in-Chief
Rina Sawayama's explosive dance-floor bop delves into conflation of the presentation of masculinity with confidence. A gigantic electrifying bass line starts "Comme Des Garçons" with a bang, grooving through "Comme Des Garçons (Like The Boys)" as Sawayama struts with political brilliance, a captivating and catchy damn good time. In classic Sawayama nature, a song to jam out and get ready to, or write a dissertation on. The 2nd single off her debut SAWAYAMA, "Comme Des Garçons" is merely a glimpse into Sawayama's truly unprecedented genre-bending, authenticity, introspective lyrical and production perfection. The pop pioneer, rockstar, and absolutely brilliant badass meticulously and beautifully crafts every last ingredient of all she creates, truly a giant to watch. Sawayama shares, "When I was writing this song I wanted, on one hand, to lyrically explore the idea of people having to adopt negative male tropes to appear confident, whilst on the other sonically paying homage to the early 2000s dance tracks that made me feel confident-. The idea that the socially acceptable version of confidence is in acting 'like the boys', otherwise as a woman you get called a bitch — but in the club, we reclaim the word 'bitch' as a sign of ultimate confidence ('yes bitch', 'work bitch'). I wanted to sit these two together and make a club fashion banger that makes you feel like THAT bitch whoever you are." – Dahlia Alrayes
"Spin" could easily be the theme song for an unreleased season of True Detective. It's dark and mysterious with a wind that echoes Ennio Morricone's westerns soundtracks blowing through it. In her most recent EP, Dissociation, Rodes Rollins showcases her incredibly versatile voice going from upbeat pop melodies to slow melancholic tunes; but "Spin" stands out, conveying a feeling that talent alone cannot deliver. Rodes' soft spoken vocals sound more like an ancient spell than an indie song. Backed by a haunting bass line, resonant drums and a lonely acoustic arpeggio, the song relies on its eerie atmospheric arrangements to grow until it reaches a point of no return. A pause. Then hard-hitting distorted guitars and a chorus of distant voices take everything to an explosive climax. A slow burner that will stay with you long after listening. – Diego Morales
One of the greatest strengths of Rone is his ability to completely transform himself and his music. There are cycles to Rone, each one bringing with it a new variation, a new spin, on what it means to produce and create music. When "Babel" was released (off the album Room with a View) I was completely enthralled by the magnanimous marriage of sounds – the orchestra that coalesces with synths does so in an ethereal manner, causing a sonic wave that leaves me breathless with each listen. Though, Rone could not have achieved this level of artistry alone, and through the help of the Ballet National de Marseille. "Babel" remains of the most beautiful pieces of music on his discography. – Adrian Vargas, Junior Editor
Ryan Beatty's sophomore album, Dreaming of David, was released in January of this year. The sixth track off the album, "Evergreen," touches upon a relationship that flourishes but also struggles to accept the imperfections. When I first listened through the track, I was attracted to the overall soundscape, intrigued with how it blends different sonic characteristics of voice manipulation and drumming patterns alongside simple instrumentation. When listening more deeply to the track, there is much more that lies beneath. "Thought we were evergreen, now we're just on fire." The relationship Ryan describes is one that functions throughout different seasons, retaining freshness and functionality, but realizing that discord is at the surface. Even with the flaws of the partnership, if they were to meet again they could pick up right where they left off. With a bond that is rooted in interest and relevancy, the relationship will still hold true. If they align in the next chapter, it was meant to be. – Kelsey Fitzgerald
"Love Again" by neo-soul angel Sabriel will have you playing it over and over. The song came to the singer-songwriter "like a fantasy" and takes inspiration from both her spiritualism as well as her love for artists including Stevie Wonder and Erykah Badu. Her voice is the richest, sultry, angelic sound you've ever heard. It's safe to say she will hypnotize. Her melodies carry an ethereal cry to them which is undeniably powerful. The sound of chimes that bath your ears in high frequency heaven, soft, slow synths and soundscapes that sparkle out pure spiritual, chill vibes. This is a magical escape, go dive in. – Joe Beer
"No Bad Memories" is Sam MacPherson's official debut single after signing with The Culture Theory (ARIZONA, Ryan Pulford) earlier this year. It had been two years since his first independent release "Something Simple" had given the world a glimpse of his beautiful artistry and genuine storytelling. "No Bad Memories" reminds me to be thankful for my past and look forward to what lies ahead. The optimistic sonic qualities of the song blended with the nostalgic lyricism of a past beloved relationship, fills listeners with hope that we can move on with grace. There is a feeling of sincere gratitude towards this developing artist. As he continues to progress in his career, his future songs will be worth the wait
– Kelsey Fitzgerald
While Clairo hasn't formally released music since 2019, Claire Cottrill has. Well, Cottrill in collaboration with Claud, Josh Mehling, and Noa Frances Getzug. These four artists dropped two tracks under the group name 'Shelly' in late October 2020. According to Hot Press, Clairo shared that "the group made the music while quarantining in various locations." Steeeam's lyrics pay tribute to the physical separation that occurred during quarantine ("I'm missing your lips // missing your hips // missing the way I was touched by you"), and the anticipation of seeing someone again after being apart ("I'm staring at walls // I swear on my life that paint dries quicker than this // I've waited my whole life for someone like you to come by // Just wish I could see you, babe"), making it perhaps the most relatable track of 2020. Despite its lyrics of longing, the song has an upbeat tune, and lyrics that make it float. Whether Shelly was just a quarantine project of Cottrill, Claud, Mehling, and Getzug, or if there's more to come for the foursome remains to be seen, but you won't want to miss "Steeeam" (or their other track "Natural," for that matter). – Madison Zoey Vettorino
According to "Spotify Wrapped," "La Vida" is the song I've streamed the most this year, having listened to it over 110 times since it came out in April. There are many good reasons why this song takes the crown. In a year that's been full of dismaying news, three minutes of pure, unalloyed joy emanating from two giddy singers has proven to be quite the potent antidote. I also have become such a fan of the instrumental, with its blaring horns making a gleeful loop-de-loop. Finally, since I was sadly blocked from my beloved France once again this year, hearing two leading French artists like Soprano and L'Algerino work their magic has constituted some very effective armchair traveling. La Vida en 2020 has been far more enjoyable for me this year with this fine track to turn to. – Josh Weiner
Combining elements of black metal, heavy metal, and thrash, "Deity of Knives and Pointed Apparitions," the title track off of Spirit Possession's self-titled debut is an absolute burner. The guitars are searing, the vocals are disgusting, and the drums are pummeling. What makes this song so great, and this band for that matter, are their aptitude for sonic abrasiveness and stark, erratic compositional changes. At some points the song finds and locks into a groove and at others the band is all blast beats, hellish guitar shredding, and chaos. This song is its own kind of brutal. – Nick Matthopoulos
"The Gift" by alt-rock act Storefront Church is an unbelievable slice of modern symphonic pop that I first heard in the credits of an episode of Netflix's The Queen's Gambit.  It immediately felt like a dead ringer for "Don't Talk (Put Your Head On My Shoulder)" by The Beach Boys, a haunting orchestral deep cut off their magnum opus Pet Sounds with soft descending chord changes and a spine-tingling vocal like a dollop of whipped cream on top.  "The Gift" appears to be utilizing those same tools, and as such, a similar result is achieved, though there's more of an emphasis on drama in the latter as the subject matter appears darker and the song has a sweeping climax.  The lyrics, supposedly entailing the actions of an enchantingly complicated woman just out of our narrator's reach (in my best summation), are surreal and indeterminate, and frankly it's more fun to let that vagueness maintain itself since the melodic narrative does the heavy lifting.
I rarely use this hackneyed phrase, but this song is a member of the take-your-breath-away family of songs, songs that burrow themselves away inside of you and poke their heads out when you need them most.  This is the kind of track that can be a great friend to you if you give it permission, it begs to draw the emotion directly out of you and it's brought me to tears more than once now.  This is ghostly orchestral pop at its most refined and crystallized, and the minute you read this I implore you to give this track a listen.  There are many things in this life that you may come to regret but this won't be one of them. – Jordan Catagnus
Sylvan Esso, the pop duo of Amelia Meath and Nick Sanborn, have been thriving in the glorious tension they create together since 2012. Meath beautifully articulated the relationship between herself and Sanborn: "Nick wants things to sound unsettling, but I want you to take your shirt off and dance." "Rooftop Dancing", a song off their 2020 release Free Love, is a beautiful illustration of the duo's arrhythmic heartbeat. A collection of fragments⏤sounds and samples that don't seem to belong with one another but ultimately come together to transmit a beautiful energy. This warm, inviting sound just so happened to be exactly what the doctor ordered this year. A pattern of 'Uh's in parallel with a simple baseline, a playground song sample, background noises, doors creaking, shakers, saws, synths, sunshine (if that's even possible)⏤ they come together in a gentle balance creating a vibe you simply melt into. "Rooftop Dancing" captures a whimsical awe and reverence for all the messy parts of life. Sylvan Esso has a special way of emitting rays of gratitude through sound never failing to construct a song with harmonious opposition. – Coco Rich
We should just cancel the year 2020.
I don't how we would do this, but part of me feels like we should let 2019 annex it as 2019, Vol. II. It'd probably still be just as terrible but then I could at least square away The Slow Rush as a late 2019 release. I can remember that time, neither golden nor dark, but simply ignorant. The pandemic was a spectre—an impossibility—so who cared? Who cares. That's the saving throw of the American outlook. Our wealth, as plentiful as it is uneven, would form some sort of prophylactic for the whole rather than the few. In other words too many wealthy live here and the wealthy don't want plague. Well, that was half-true. The protective bubble was promptly pierced and deflated overhead. This all happened between February 14th and March 11th, the release date of The Slow Rush from Tame Impala (née Kevin Parker) and the suspension of the NBA season, respectively. The next day marked a new year and for the next ten months, everyone would have a chance to learn what it means to be "Lost in Yesterday."
Kevin Parker's always been one for proggy rock, but by Currents his applications had changed to synthpop and funk. It was no longer satisfying to be a guitar hero, but required an expansion to master of ceremonies. The Slow Rush was intended as a study on time. Not only on the personal effects but the relationship itself. Nostalgia, once a tool for Parker's imagery became subject. The duality of time as both salve and salt, doctor and pathological liar sees much exploration through the record, "Lost in Yesterday" particularly relates "even though I hated that time from day one/ Eventually terrible memories turn into great ones." Compressed snares ticks, fat tom-toms tock and a bassline melody, a relative to "The Less I Know the Better," keeps the song moving. Frilly guitar melodies and lazering synthesizer accents float in-and-out of channel. Even the MIDI buzzsaw solo only pauses the rhythm for a dramatic moment, and only a moment, before readily resuming Parker's croon and that inevitable four-on-the-floor. As a single, it will appear on whatever greatest hits of Tame Impala collection comes out next. As a record, it is emblematic of the fusion between psychedelia and dance music. And as a beat, it is made for nonstop dancing. Time doesn't cease, so why should we? – Ben Niesen
Tame Impala is arguably the biggest pop band in the world these days.  Their latest record The Slow Rush was highly anticipated and extremely well received when it came out earlier this year.  The centralized narrative on The Slow Rush of making funky pop songs with brazen social commentary was simply a continuation from their previous album Currents, already considered a classic both in the indie and mainstream pop communities.  The Slow Rush contains many memorable songs, none more so than "Borderline", a hazy DJ's dream of a nu-disco track with a scarily-honest chorus about being "known and loved".
The track has all the fitting accoutrement of psychedelic pop and 21st century disco music. The reverberating voices in the background, the cacophony of well-placed sounds to disorient and a heavily effected guitar support the psych-pop, while jangly piano chords and Parker's Lennon-with-an-R&B-feel vocal stylings bring the groovy vibes.
Like the majority of Tame Impala's work, the lyrics concern existential anguish and a personal undoing.  Parker not only questions the precariousness of his current relationship, but his own self-worth and self-doubt in a heartbreaking way.  The entire chorus is essentially one big late-night self-flogging, but it cleverly activates your own empathy and turns the questioning back on you.  Tame Impala is creating some of the headiest pop music known to man, and "Borderline" is required listening whether you want to have a dance party or take into consideration who you truly are.  In a world that's trying to cope but also live in the here and now, Tame Impala has found a way to do both in the amount of time it takes to brush your teeth.  Pop music is now philosophical AND danceable, what more could anyone want?  Thanks Tame impala! – Jordan Catagnus
Longing and what-ifs are always good lyrical fodder. We can all relate to sitting alone and letting our minds wander back to that relationship or opportunity or mere moment in time that if, just if, the timing had better, the stars had all aligned or one thing had been different, it would have all worked out in our favour. 2020 feels like the epitome of 'what-ifs' and 'almosts'.
Taylor Swift, out of nowhere, released folklore and we all felt a little better about the world that was on fire. The first single was 'cardigan', the first in a three-part story of love found, love lost, and then found again, and it is all about those 'what-ifs'. For me it has some of the most seductive and cinematically rich storytelling I have heard for a while. 'Cardigan' is built around simple piano chords, soft snares and an ambience that takes you to rendezvous on dark, rain glistened streets. The instrumentation gathers momentum as the lyrics become more and more desperate, frantically unravelling like the relationship in the song.
'Cause I knew you/ Steppin' on the last train/ Marked me like a bloodstain, I/ I knew you/ Tried to change the ending/ Peter losing Wendy, I/ I knew you/ Leavin' like a father/ Running like water, I/ And when you are young, they assume you know nothing
folklore came at a time when we all needed to escape from what was going outside our window and it delivered. With no outside distractions, our thoughts became our companions more so than ever before, and not all of them were comforting. 'cardigan' to me is that light in the dark. The story isn't pretty but there is room for hope that maybe, just maybe, that person, opportunity or moment, will reappear on your front porch. – Emily Algar
Taylor Swift's first surprise album release of 2020 brought a welcome frenzy of widespread excitement, as well as many varying opinions on which songs were fan favorites. Though folklore as a whole is a phenomenal record that showcases Swift's trademark storytelling abilities, "Peace" shone through, immediately becoming a song to return to. With a soft-strumming intro lasting nearly a 45 seconds, "Peace" draws you into the moment, and each lyric is immersed in vulnerability, taking on the form of a spectrum of emotions: honesty, doubt, love. Though Swift ponders, "would it be enough if I could never give you peace?," the song itself sonically exudes its namesake, bringing a few moments of peace up until the guitar fades out. – Lowndes Commander
My most-played song of 2020, The 1975's "Me & You Together Song" is sheer sonic euphoria: A high-octane outpouring of overdriven rock guitars rollicking to nostalgic dreams of young crushes and domestic bliss. An effervescent tale of unrequited love that kicks in all the right ways, it's an unrelenting wash of energy that peaks, peaks, and peaks some more.
I can't remember when we met
Because she didn't have a top on
I improvised a little bit
She said my references were spot on
"Can I take you for a drink?"
She said "Oh god I'll have to think
Because we're mates it doesn't feel right?!"
And I said "It's cool" and "I was messin'"
But it's true
Yeah it's you, you're the one that makes me feel right
I've been in love with her for ages
And I can't seem to get it right
I fell in love with her in stages
My whole life
The 1975 have always sounded big – from "Sex" and "The City" to "It's Not Living (If It's Not with You)" and "Give Yourself a Try," the band know how to effectively throttle the ears – but what makes "Me & Yu Together Song" stand out is its refusal to dip. The song writhes on high throughout, effectively making it feel like a three and a half minute chorus. Before the pandemic, this had become my top running song: A get the led out inspirational burst of stimuli. Nowadays, it's a means of uplifting a dragging day. No matter the context, it remains a resilient and reliable source of energy and affectionate inspiration. – Mitch Mosk, Editor-in-Chief
It always gives me a warm and fuzzy feeling when I see a relatively new artist have the opportunity to work with their idols and influences. The Japanese House has drawn parallels to Bon Iver ever since the start of her career, and his influence on her lush and layered songs is undeniable. Amber Bain, the woman behind The Japanese House, recorded her debut album Good at Falling at Bon Iver's cabin with his producer BJ Burton. This year, however, Bain and Justin Vernon, the brain behind Bon Iver, finally collaborated on The Japanese House's "Dionne", an infatuated and emotional song that almost feels too perfect to be true.
That Bain and Vernon would definitely match was a no-brainer, but "Dionne" takes both artists to the next level. How something can sound so beautiful and painful is still difficult to understand months after the song's release. The song would already be incredible if it featured only The Japanese House, but Vernon's dynamic and sentimental chorus makes the song transcendent. Both artists wear their hearts on their sleeves and don't shy away from vocal effects and intricate production to tell their stories, and listening to them on the same track is a privilege to say the least. Is it too much to ask for Bain and Vernon to start a side project? Could our hearts even handle it if they did? – Nicole Almeida, Managing Editor
Swiftly rising to the fore with his authentic blend of punk, emo and trap-infused hip-hop, nothing,nowhere. has since transcended the limitations of genre by crafting a distinct, bordering on iconic songwriting personality that allows him much more freedom. "nightmare" is now both one of his most popular tracks and perhaps his boldest move yet, as he switches up to a more upbeat and buoyant gear, laying his instantly recognisable emotional wrought vocals atop a self-produced, nostalgia-tinted pop-rock instrumentation. – Robin Fulton
A tender, heartwrenchingly beautiful performance, "Rockshow" was released into a year without rock shows: A year that had dearly lacked the communal spirit of live performance, and that emotional connection you get by simply being in the presence of music with dozens, hundreds, or thousands of other audience members. It's meant we haven't had those intimate moments with a friend or loved one, swaying in time with a song as we face the stage, singing along to lyrics we know by heart.
My head looks red
I'm feeling down
You won't receive me when I smile
I look around and drown in doubt
You only see me when I smile
And I'm going to the rockshowhere, 
Meet me at the rockshow
It's late I'm laced
I'm scared of love
I wish I knew the things I want
I'll call you every day at night
I'll talk to you before we fight
And I'm going to the rockshow
Meet me at the rockshow
"Rockshow," to me, is unadulterated innocence – a poignant, heart-wrenching display of purity in the form of young love, uninhibited passion, and real, deep human connection. Seldom has music felt so delicate, yet so powerful all at once; this is intimacy manifest – a raw, vulnerable, and graceful expression of humanness. Six years into The Nicholas' solo career, the LA-based singer/songwriter has delivered what I believe to be a truly timeless, breathtakingly beautiful work of art. It's as much a testament to his powerful lyricism, as it is to his achingly bittersweet guitar work and Odessa's haunting vocal performance.
The Nicholas probably didn't realize the world would be on lockdown when he wrote "Rockshow;" he could not have known that there would be no more concerts. And yet, here we are – many of us sitting in our homes, living out our days and waiting for a time to come when the coast is all clear – when we can resume our regular lives, and go back out into the world. Then we'll get to go back to our favorite venues, where we can hear our favorite bands play our favorite songs. Until that time, we can listen to "rockshow" and feel the magic of music (and the connection it brings) wash over us, inspire us, and fill our hearts with hope, love, and comfort. – Mitch Mosk, Editor-in-Chief
If there is ever a classic opener in a comeback record, "The Adults Are Talking" is it — with the same head-banging, trance-like repetitiveness they do so well and that perky, classic Strokes-style guitar plucks dancing alongside Casablancas' soft, oh-so tortured vocals. "The Adults Are Talking" throws a wink at "Is This It" but gets a little rebellious. Starting with a catchy, high-energy drum pattern that's vaguely electronic, the track is cool and sharp, almost cyber-like, and dives into modern-day melancholia. Talks of politics in "Stockholders / Same shit, a different lie" crisscross with romantic nods of "I know you think of me when you think of her." The words are various, but the same energy carries throughout.
The Strokes have always been heavy on the drums and guitars. In "The Adults Are Talking," they do it unrelentingly, greeting us with a hefty shove into a new age. Each instrument is a fragmented part of a whole; each is doing its own thing. They're like voices talking with and over each other. We're bombarded with soundbites of memorable, peppy melodic strains. "Information here / Here and everywhere," Casablancas sings, a little unsettling and a little dystopian. But hey, we're listening to them all, and we're having loads of fun. – Kelly Liu
With everyone being indoors this year, there have been many great remixes, but the song "Dragonball Durag" off of Thundercat's It Is What It Is has to be the song most elevated by its alternate version. Featuring Smino and Guapdad 4000, "Dragonball Durag – Remix" brings out the best of the vibey and bouncy instrumentation in place. Due to how Thundercat layers his vocals, some of the intricacies of the production are overshadowed in the original version of the song. But with Smino and Guapdad 4000's verses, newer flows show once again just how special of a musician Thundercat is. The chord progressions and ridiculous lyrics on this song could only be done by him, and these guest verses further prove how universally applicable and palatable his sound is. This is such a great song, and for a year filled with so much sincerity, it shows just how needed these moments of levity are. – Leo Culp
The song "おまえ" is a pretty strong example of what makes Tricot so great. The song is high energy from start to finish and is loaded with the catchiest of hooks, melodies, and vocal harmonies; all staples of the Tricot sound. There isn't much else to say. Tricot rips. – Nick Matthopoulos
My guilty pleasure song (and EP) of the year, Troye Sivan's "Easy" and its parent record In a Dream have been an oasis of comforting, passionate pop in the 2020 storm. True to its name, "Easy" is a fun, sweet, and soulful indie pop outpouring" Through an ethereal and intimate production, Sivan sings of strife and reconciliation; of disconnect, tension, and yearning to fix things. The chorus presents him at a moment of truth and poetic vulnerability:
I can't even look at you
Would you look at the space just next to your feet?
The wood is warping
The lines distorting
This house is on fire, woo!
Burning the tears right off my face
What the hell did we do?
Tell me we'll make it through
'Cause he made it easy, easy
Please, don't leave me, leave me
I've always been a casual fan, but this year Troye Sivan won me over through and through. His earnest, evocative performance, expressive lyricism, and compelling production make "Easy" a perfect pop song – the kind of emotionally nuanced, uplifting package you can cherish, chill with in the background, and/or play on repeat for hours. For me, it's a source of catharsis in a four minutes' time. – Mitch Mosk, Editor-in-Chief
With records like "Nothing Happens" and "Remote" – names that epitomize my current quarantine lifestyle – Wallows has been the perfect band for me to sink my teeth into this past year. The LA-based trio oscillate between rock, pop, and all things indie. "1980s Horror Film" takes me back to The Smiths while "Scrawny" gives off more of a Declan McKenna vibe. You can't really go wrong when picking a track, but "OK" (a non-album single that dropped earlier this year) has been my personal 2020 anthem. While the song was written pre-pandemic and is admittedly more of a love song than an existential plea for better times, it hits differently nowadays. Hearing its hook "can we get up and try to feel okay again?" throughout the song resonates with me. This year's been absolute trash, and it's hit us hard. But can we get up and try to feel okay again? God, I hope so. Like Wallows says, "if we're honest, it will all be fine". – Jason Brillon, columnist
Waxahatchee (the stage name of Katie Crutchfield) released the album Saint Cloud in March and "Lilacs"(which came out in February) is like most of the songs on this album: Sunny, comforting, and easy-going. The album is arguably the purest yet- replacing the louder guitars of recent ones with the easy-going tones of folk and Americana. It felt fresh, especially as the lyrics came from personal places and Crutchfield seeing life from a new perspective. But it also felt fresh in the sense that it arrived as Spring was approaching and songs such as "Lilacs" radiate the smell of flowering trees and cut grass and adventuring outside without a coat on.
Saint Cloud was a quarantine album in that it came at a time when life in solitude was in the early stages- things were incredibly uncertain but they also weren't that tedious yet. The opening lines of "Lilacs" thus take on a new meaning ('wake up feeling nothing/ Camouflage the wavering sky/ I sit at my piano, wander the wild whereby/ And the lilacs drank the water/ And the lilacs die/ And the lilacs drank the water/ Marking in the slow, slow, slow passing of time') but the mood of the song is a reminder that time does move and summer was coming and things would be better. And, for next year, summer will come again and things will, hopefully, be better. – Francesca Rose, Junior Editor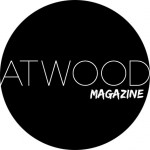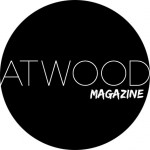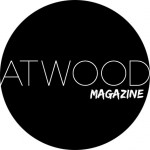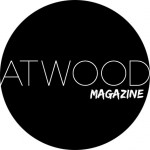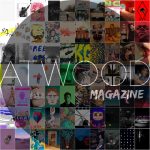 2020