A breathtakingly intimate outpouring of vulnerability, emotion, and truth, Zaia's stunning 'VERY ALONE' EP establishes the rising Atlanta artist as a voice of and for his generation.
for fans of Frank Ocean, Kid Cudi, Childish Gambino, Daniel Caesar
•• •• •• ••
Watch: "VERY ALONE" – Zaia
---
I just pull from my experiences in life now and growing up… A lot of those had to do with finding your true self and feeling alone in that.
Atlanta's Zaia has been pouring himself unapologetically into his music for quite a while now.
From his 'official' debut "Slow It Down" in 2017, to last year's feverish RESET EP and its standout single "BLUE," Zaia's lyrical introspection and emotional eloquence have been a hallmark of his artistry – helping him stand out in Atlanta's incredibly prolific music community.
Transcending genre, space, and time, his new EP VERY ALONE takes Zaia's art to the next level – establishing the talented 22-year-old as a voice of and for his generation. An intimate outpouring of vulnerability and truth, VERY ALONE is as ready to be shared with friends as it is meant to be experienced on one's own. Catchy melodies, buoyant synths, dynamic beats, and passionate lyrics help VERY ALONE with its own introverted light – making it an unforgettable music experience and a cathartic outpouring all in one.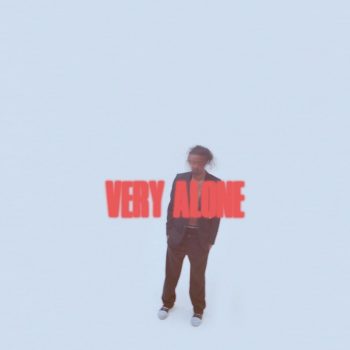 Had a plan, be the man
wanted friends, wanted in
even then I could never get through
When I made some
back of the pack in school
even then feelin' like a lone wolf
Tried to change, rearrange,
do thangs that I knew
any other time that I wouldn't do you
I'll pretend I'm just tryna be cool
Only cool thing to do is be you
don't let nobody…
"I was just trying to make something that people could relate to and needed to hear," Zaia says of his new record. Released May 13, 2020 via Not Fit for Society / Arista Records, VERY ALONE arrives less than a year after June 2019's RESET garnered the artist, born Isaiah Eastman, significant buzz. He describes that EP – his major label debut, via Sony Music's imprint Arista Records – as his first attempt at a more fleshed out concept and project. VERY ALONE is the next iteration, building upon what he learned the previous year while staying authentic and true to himself.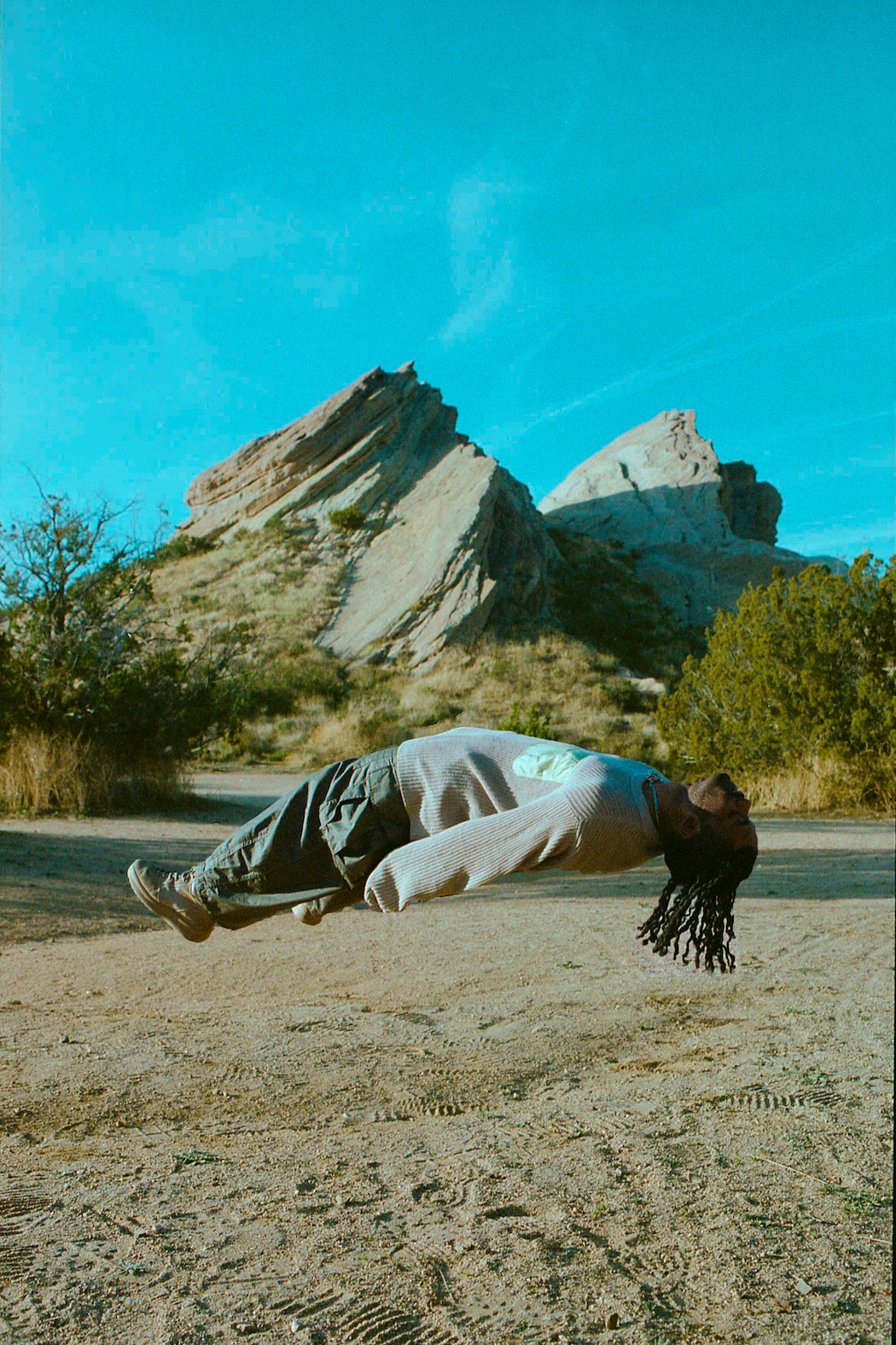 I feel like my music is about self expression, and I don't really make music that doesn't come from vulnerability. It really just comes out that way.
The title alone speaks volumes of the music housed within: VERY ALONE, while not exactly "autobiographical," captures in nine fluid tracks the deeply personal experiences of isolation and solitude, loneliness and self-reflection. While it's been billed as "perfect for quarantined times" – and to be clear, it very perfectly captures the 2020 "lockdown" experience – most of the songs date back to 2019. "My normal life is like quarantine," Zaia shares, "so the universe just lined up ironically."
A self-described introvert, Zaia injects a wealth of provocative thought, questioning, and life experience into VERY ALONE's multi-faceted songs. His music speaks to the literal act of being on one's own, as much as it does the sensation of feeling alone in a crowded room. His art shines the brightest on tracks like "INNERSTATE," "WONDER," and "VERY ALONE" – songs that present life's complexities with compelling, memorable, and raw finesse. His voice, hot on the mic, melts smoothly over glistening synths and a pulsing kick drum in the wandering, wondering "INNERSTATE":
Nine to five, tryna get away
I'm looking forward, ignoring the lanes
I ain't focused on the innerstate
Tears dry in the wind before they hit my face
Tryna hide how I feel today
But I'm a man, hold it in
'Cause the real ones don't cry anyway, right
Don't cry anyway
I don't let go, I just hold on
And it's starting to take a toll on me, though
Can't stop, paid too much in the past
For the baggage dreams, so I hit the road, then I'm gone
I don't look back, I just roll on
105 on the dash
Eyes closed, waiting to come back from the crash
Eyes closed, and I'm never looking back, no
…So much for living, so much for being fearless
So much for moving, what happened to your healing
I can't seem to put myself together
Seems like I am Mr. Puzzle, am I undone forever
How do I survive the problems inside
Tried a thousand times, I fail every time
I can't stop, I'm in life too deep
Moving up too fast, forgetting the old me
Going, yeah
---
Some of Zaia's songs feel like they were ripped straight from our soul to his.
Such is the case with the breathtaking title track "VERY ALONE," a heavy, aching immersion into the artist's inner sanctum that may very well be one of the finest songs released in all of 2020. Zaia dwells in his darkest depths as he reckons with the experience of being an outsider: "Had a plan, be the man, wanted friends, wanted in," he sings in the verse, followed later by the realization: "I'm just tryna be cool / cool thing to be is you." In addition to a pounding bass line full of power and density, interspersed throughout the track is the gut-wrenching whisper, "Don't let nobody / get to you." It's a mantra and a chorus all in one – and the result is nothing short of stunning.
VERY ALONE could have come out at any time, and felt meaningful; released in the midst of a global pandemic, it speaks directly to our shared moment of isolation and disconnection. Zaia had no intention of capturing the zeitgeist, which only makes him a stronger candidate to be the vessel for our catharsis and connection. His songs are dark because they are real, and they are real because they come straight from the heart.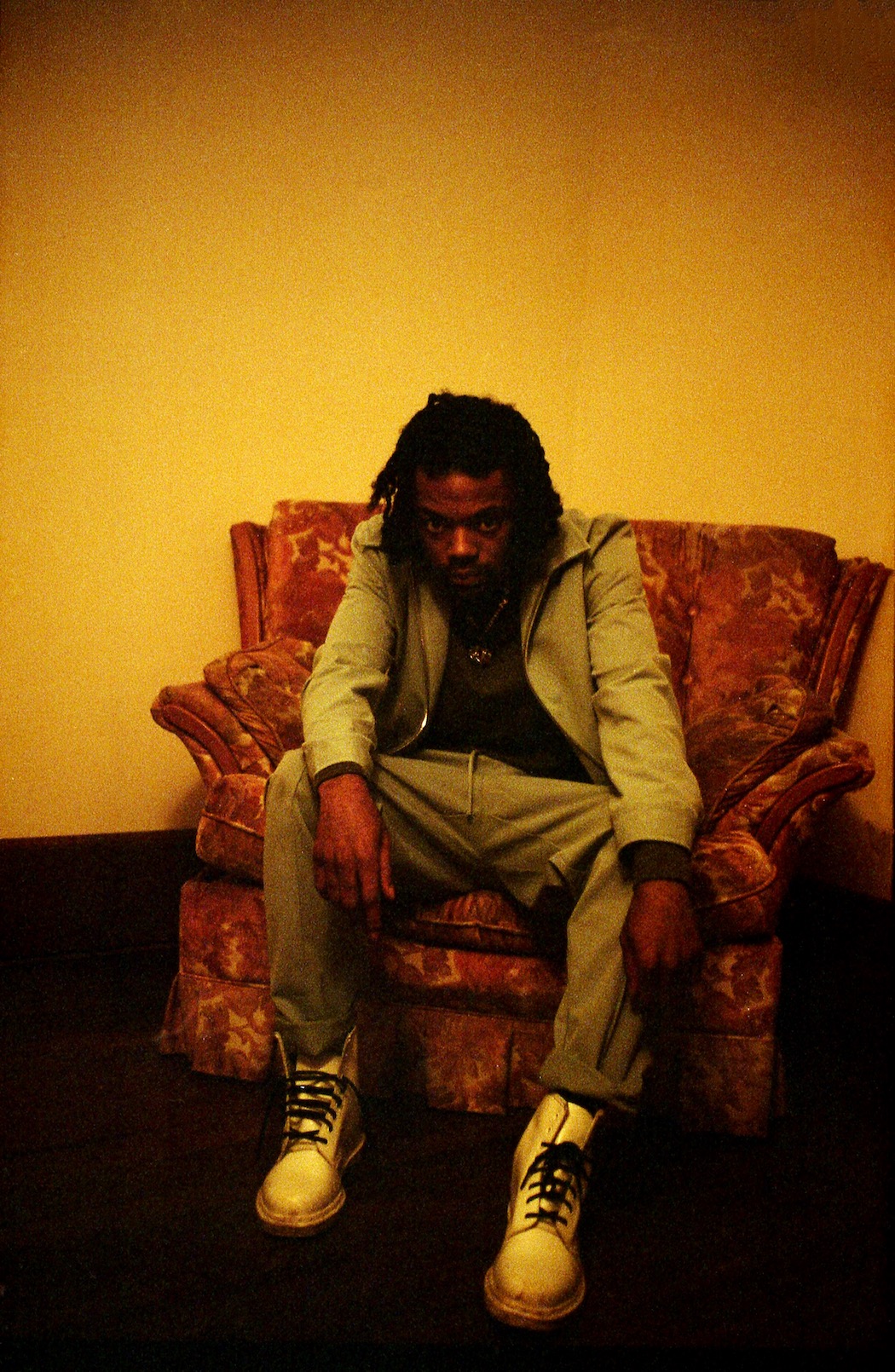 Working with his longtime friends and collaborators Eric Ramey, Zachary Williams, and Joseph M. Hill (more credits can be found on Zaia's website), Zaia has created his first of hopefully many masterpieces to come. VERY ALONE is an absorptive journey; it's a world we can dive into again and again – one that feels fresh and new upon every successive listen, combining a plethora of stylistic elements and haunting sentiments to stun and soothe our weary souls. For his part, Zaia is just keeping true to himself and spilling his heart out in song.
"I make music so people don't feel alone," he writes in his current bio.
VERY ALONE is expressive in all the right ways. "It was made so that others could understand me," Zaia explains – yet when we listen, we get closer not only to Isaiah Eastman, but also to ourselves. It's through music like this that we grow, so lend this special record your ears and your time: You just may learn a few things about yourself in the process.
Zaia has already spread his wings over the past year; we have no doubt that he will soar.
— —
Stream: 'VERY ALONE' – Zaia
A CONVERSATION WITH ZAIA
Atwood Magazine: What is your musical background, and how did you get into music?
Zaia: I don't really have a musical background. I just started doing music a few years ago because I enjoyed it and a lot was going on at the time. It was my way to express my emotions and people connected.
Your bio says you "make music so people don't feel alone." I love it. Has that always been your mission?
Zaia: Not always, I made music for myself until I grew the amazing fan base I have today. Now that's the mission.
You released "Slow It Down" in 2017 as your first "official" single. What was special for you about this track, that made you want to introduce yourself with it?
Zaia: I was getting traction off some songs from SoundCloud, then was reached out to by this producer, Math Times Joy. We worked on some songs and that was one of them. We were pretty confident in it. Was my first time collaborating with an industry vet.
You've been described as a "melodic rapper" – I would also call you a great singer! What does the term "melodic rapper" mean for you and how (if at all) do you feel it captures your artistry?
Zaia: None of these labels really mean anything to me. Don't get me wrong; I like that people think I have a voice, but I really try to be as versatile as I can. I don't wanna be boxed into a label.
You've released so many projects in a short time - one a year, actually: While We Wait, Drive, RESET, and most recently VERY ALONE. What distinguishes each of these records for you; has each one been its own growing experience?
Zaia: In my opinion, you can hear the progression when you compare each through time. Each one has been its own experience because I feel like I'm always growing and progressing as an artist. While We Wait is a collection of songs from the SoundCloud series, very early into making music. DRIVE was the beginning of really leaning into and honing a sound I thought was cool. RESET was my first attempt at a more fleshed out idea for a project. VERY ALONE was taking that next step into getting to where I see myself.
Was the plan to always release one EP per year, or did it just sort of become that over time?
Zaia: Not really. We were sort of just making music and just put together what went together and tried to get it out. When coming up it's important to stay consistent with releasing music.
DRIVE is specifically labeled as your "debut EP" on its cover. I appreciate the experience you present in songs like "White Lines" and "Barriers." What did this project in particular teach you about creating a cohesive body of work?
Zaia: It was my first attempt at an actual EP so it was really just experimental. Everything was new, and just going where it took me.
Two years later, you've now put out this truly breathtaking work of art, VERY ALONE. To me, this set feels like one cohesive piece of art running from "DEMONS" through "WONDER." Was that your intent?
Zaia: I don't really know. I was just trying to make something that people could relate to and needed to hear.
What story is VERY ALONE trying to tell?
Zaia: There are a bunch of stories behind it. Each song tells a separate story from a bigger picture. I just pull from my experiences in life now and growing up. For now, a lot of those had to do with finding your true self and feeling alone in that.
VERY ALONE has been billed as "perfect for quarantined times." Did the songs come from a specific period?
Zaia: No. I didn't write it with any time period in mind. Most of it was made last year. My normal life is like quarantine so the universe just lined up ironically.
I'd love for you to share a little more about your own quarantine experience and how you've been handling things?
Zaia: This all feels fairly normal to me. I've just been playing video games and coming up with new music ideas.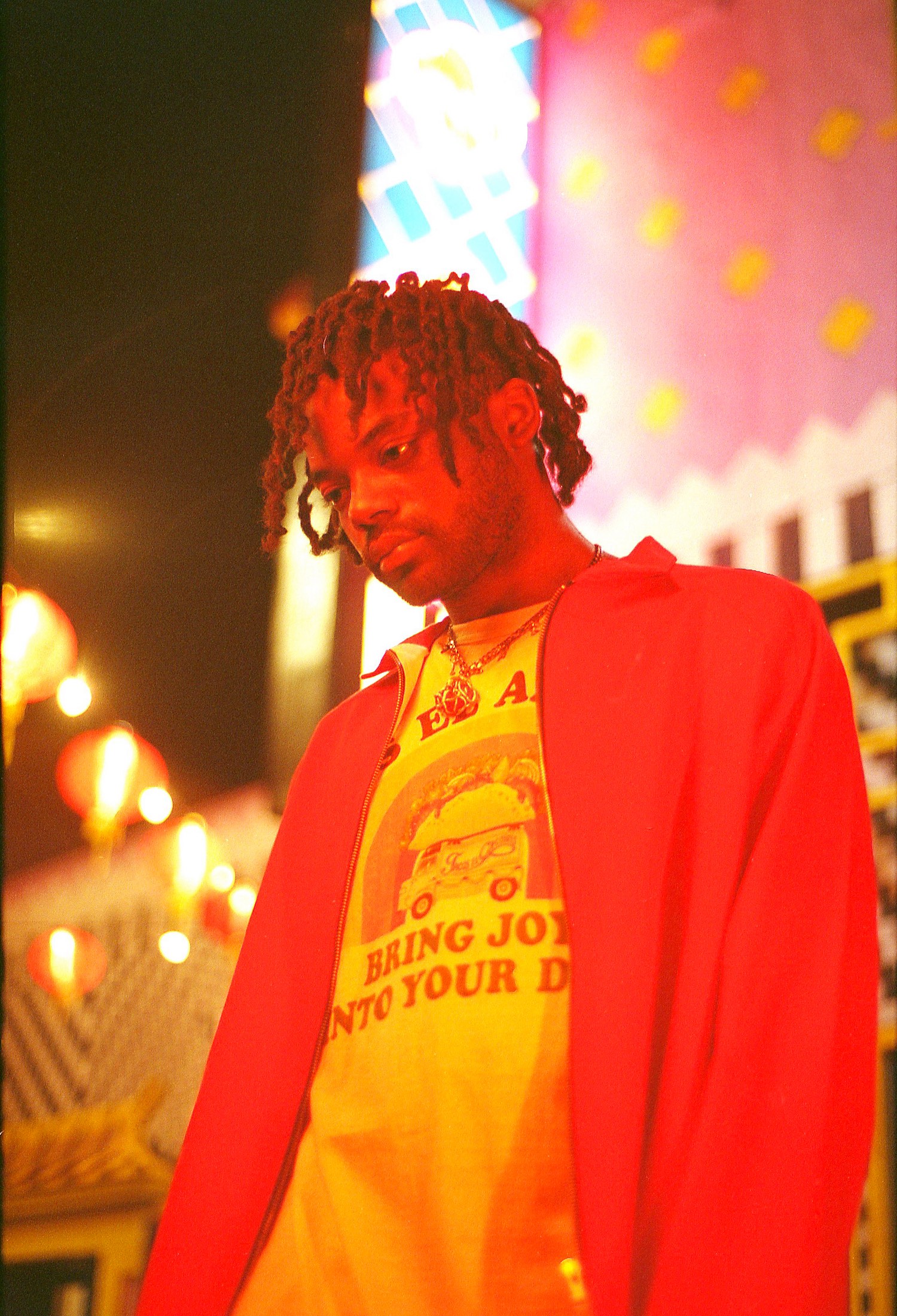 Your artistry is heavily invested in developing melodies and creating an overall experience. With that in mind, what is your involvement in creating soundscapes and instruments and the production side of things?
Zaia: Aside from saying yes or no to sounds I'm presented with, and occasionally offering and idea for production, I mostly trust in my team for the chord progressions and melodies inside the production. They help me build the world I present.
I listen to this, and I hear an artist at his most vulnerable. Was it hard to get into that kind of state of mind?
Zaia: I feel like my music is about self expression, and I don't really make music that doesn't come from vulnerability. It really just comes out that way.
How, if at all, was the experience of writing an incredibly intimate song like "VERY ALONE" different than other songs you had previously written?
Zaia: I haven't really sat and thought about how it was different than the other songs I've written. It was just part of the process of creation, and that's how that song came out. Nothing really unique in it.
I'll be honest. I must have listened to "INNERSTATE" and "VERY ALONE" once a day, every day the past month (don't worry, the other songs are also getting listened to as well). I was hoping you could expand upon those two tracks and their inspiration and meaning in particular?
"INNERSTATE" is about running away from your problems while simultaneously trying to figure out wtf is going on in life.
"VERY ALONE" is a feeling I felt throughout most of my life and it really was an honest track man. It just came out of me.
It's only been out for a month, and this EP is already starting blow up. Why do you think audiences are connecting with this music so much?
Zaia: It's good music.
But do you have any favorite songs off this record?
Zaia: I don't have a favorite song. It's like having kids; I love all of them. But "Wonder."
What has making this record to taught you about yourself?
Zaia: It really didn't teach me anything that I hadn't already known about myself. It was made so that others could understand me.
What do you hope people take away from this listening experience?
Zaia: I hope they just learn my name and remember who I am. I hope people can relate and the music can help others like it has helped me.
Thank you again so much for your time! Wrapping up, who are you listening to right now, that you would recommend to our readers?
Zaia: Definitely check out Teezo.
— —
— — — —
? © 2020
:: Stream Zaia ::
---