Tommy Newport has dropped his latest track "Bubblegum," now paired with his vibrant and tasty new video.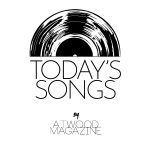 Listen: "Bubblegum" – Tommy Newport
---
TTommy Newport is an exciting, rising artist showing us his chameleon ways with unexpected surprises, funky basslines, and collaborations with artists including EARTHGANG. Back to show us his sweeter side, Newport has dropped a delicious new single "Bubblegum," touching on the beauty of gooey, sugar-coated love.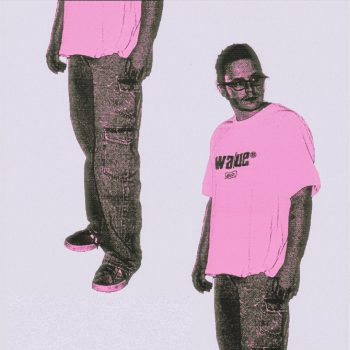 Chew me up
And spit me out
You're my candy
Can't go without
Follow up
Born in Manchester, England, Newport moved to the United States with his family at age six. After picking up the guitar as a teen to occupy his mind in the idyllic, but monotonous life in the Midwest, at only 18 years old, Newport released his debut single, "I Forgive You." Amassing millions of streams, the artist's career has been a whirlwind and he's now back with his most gooey single to date, showing us his softer side.
To wrap me up like bubblegum now
Because this life can be so troublesome now
Let's do something that we've never done now
I want to chew you up like Bubblegum
The track is classic Newport style: restrained, meticulous, and wildly funky. With a touch of Glass Animals movement in the track, the fluid soundscape oozes echoing melodies, charming, chime-like hooks, and a calming, vibrant soundscape. The cherry on top of this magical musical cake is Newports stunning, awe-inspiring high vocal falsetto, showing us that just his voice is enough to wrap you in a bubble of mystical groove. This high-vibe single is a true hit, unflawed, and well worth listening to, check out the video too for those bright Newport visuals.
Bubblegum is a love song about wanting to be wrapped up together like a piece of candy and keep all the sweetness inside. I wanted to end the summer with a lighthearted and upbeat anthem that had pure good vibes. The message on this one is simple: Love is sweet.
Paired with a snazzy video, the Kansas-based artist is keeping his traditional aura of unpredictability and the cool indie-kid aesthetic we've all come to know and love. His video for "Bubblegum" is a collection of patiently made shots depicting the dizziness of that sugary love rush. From pink slime to bright yellow, retro telephone calls, upside-down candy shots, and trippy images of Newport in his natural habitat ripping groovy licks on the guitar. It's highly absorbing and most engaging as you try and wrap your head around the flushes of psychedelic vibes.
All my luck
Used up now
You're my candy
Can't go without
If you must
Show me how
You're my candy
And I need you now
With an entire emporium of musical fluidity, Newport's versatility has seen his collaborations and tracks give off a sense of unpredictability. As his style develops, it's evident that his sound is not only organically unique to him but enters a whole new world; a restrained, funky, groovy indie aura. When it comes to "Bubblegum" it's another engrossing single and video from the Manchester-born artist.
— —
Listen: "Bubblegum" – Tommy Newport
— —
? © 2021
:: Today's Song(s) ::
:: Stream Tommy Newport ::