Atwood Magazine speaks to COIN's Chase Lawrence, Ryan Winnen, and Joe Memmel about their latest album 'Dreamland', introspectively exploring life through a retrospective lens, their sonic evolution, and more!
Stream: 'Dreamland' – COIN
---
COIN are indisputable masters of seamlessly combining the accessible with the intimate. Infectious tracks like "Talk Too Much" and "Cemetery" see them pair anthemic choruses with engrossing production to deliver their distinct messages with an electrifying verve. Released in February, their third and latest album Dreamland sees COIN deliver their finest work to date. Each of the individual fourteen songs that make up the record are all distinctly enthralling, with the band tackling an all-encompassing range of intricate emotions.
Beginning with a sugar rush of exhilaration, the album's opening track "Into Your Arms" serves as a powerful statement of intent. Although it's hard not to get lost in the dizzied frenzy of the sonics, in typical COIN fashion the lyricism within the track remains engrossingly impassioned. In what's probably their finest run of tracks on any of their albums thus far, "I Want It All" is followed by the energetic energy of "Simple Romance" and Atwood Editor's Pick "Crash My Car" – a song "whose infectiously catchy melodies and raw, feverish energy eclipses any and all of COIN's euphoric anthems."
Walk in like a wrecking ball
The way she moves make you miserable
All eyes on the golden girl
She's gonna tell you, gonna tell you, gonna tell you
That you're too sweet
Swan dive to the concrete floor
The pavement never felt so warm
One look and you already know
She's gonna cut you, gonna cut you, gonna cut you
Cut you real deep
Baby, I'm freaking out
Lay it all on me, anything you want
You can crash my car tonight
Go out wasting all my time and money
I love the way you're breaking my heart
And I can't stand to see you leaving lonely
– "Crash My Car," COIN
---
After an atmospheric interlude in the form of "Dreamland Sequence", the energy is revved up again with the inclusion of "Cemetery", which masquerades an ominous sentiment under the glistening glow of the track's sonics. The morbidity encompassed within the track serves as a resonant reminder to avoid the sometimes enticing allure of pursuing monetary gain and instead focus on the people and things that matter most to you.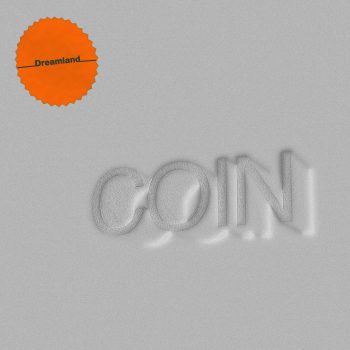 One of the most special things about this album is that every single cut has the potential to be someone's favourite track on the album. The sheer amount of artistry within Dreamland makes it a cohesive and vitalizing listen but each track shines and compels in its own right. With that being said, some highlights of the latter half of Dreamland include the overtly romantic "Youuu" and rigorously rousing "Valentine."
When you love something
but you've had enough
When you hold someone
but you're losing touch
You're rubbing salt deep in the cut
Oh I-I-I
Every move you make is apocalypse
And you feel your fate at your fingertips
Oh this is my last line defense
Oh I-I-I
Let it all out
I'm a thousand miles from my front door
And I can't recall what I came here for
My skin is thick but I can't take much more
Oh, I-I-I
Let it all out
– "Let It All Out (10:05)," COIN
Given that the album opened with a powerful statement of intent, it's only fitting that it ends with one too. "Let It All Out (10:05)" unquestionably provides a timely and unforgettable end to Dreamland, proving to be one of their most sonically adventurous tracks to date. Similarly to the rest of the album, "Let It All Out (10:05)" acts as a powerful reminder to embrace all aspects of life fully and relish in every single joyous moment that you have the opportunity to experience.
Atwood Magazine caught up with Chase Lawrence, Ryan Winnen, and Joe Memmel to discuss their latest album Dreamland, introspectively exploring life through a retrospective lens, their sonic evolution & more.
A CONVERSATION WITH COIN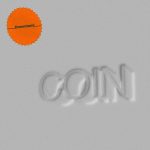 Atwood Magazine: Dreamland kicks off with the "Into My Arms", why did that feel like the perfect track to kick the record off with?
Chase Lawrence: The beginning drum loop gives me the feeling of putting a new CD in my sister's Mini Cooper at 16 years old.
At fourteen songs in length, Dreamland is your longest album yet. At what point did it become apparent it was going to run longer than your previous albums?
Chase Lawrence: The longer the album took to make/release, the longer the story became with twists, turns, transitions, & added lyrical depth. I don't think there was a definitive point when we realized this album would be our longest & most nuanced. It became clear we had more to say, so we left no stone unturned.
Throughout all of your work, but especially on Dreamland, the sonics of your songs are perfect elevate and compliment the lyricism. With that being said, how was your creative process evolved since you started as a band?
Ryan Winnen: The creative process has changed quite a bit since we started. Week 1 of our "band", we were crammed into Chase's dorm room & played at an unreasonable volume. Week…. 8, we were in someone's garage who we barely knew, playing at an unreasonable volume. Today, we do a lot digitally & mostly send voice memos back & forth…. We then get together to finish the ideas & play instruments, etc. Recently, that "getting together" has been in Chase's bedroom. You can see how where Chase sleeps tends to a good place for COIN. He is such a great producer & editor — he knows how to listen through the sketches of ideas and imagine what a song will be.
Many artists feel like their third album is the album they always wanted to make. Is that the case for you?
Chase Lawrence: I've never heard that before, but I would agree. In the process of the first two albums, we collected so many tools of the trade. Working with amazing songwriters & producers for a couple of years inspired & empowered us to begin writing & recording our third more internally. There's a kind of enlightenment that eclipses you when you work with enough of the established & notable — you start to realize that most people are throwing darts blindfolded. My philosophy became, "I must know what I'm doing because no one knows what they're doing." The third album is the perfect window of naivety, passion, & skill.
Personally "Cemetery" has really resonated and stuck with me. When you're writing, do you ever think about the potential interpretations that listeners might have when they hear your songs?
Chase Lawrence: It's fun to dream of the ways that songs can affect people, but ultimately, bringing the listener in the writing room can be very limiting. I tried my best to look very introspectively and find a connection to my deepest self. It can't always happen, but those are the moments I live for as an artist. It's like watching the exact Tetris piece you need, make its way down.
How has the success of tracks like "Talk Too Much" & "Malibu 1992", from your sophomore album, affected you as a band? And did you ever anticipate their respective success?
Chase: We are just so grateful for the doors those songs have opened. Songs are like children; you always want & expect the best for them. Some kids grow up happy, find a great job, and move out. Some still live in the basement. We love them all.
There're so many beautiful songs in your discography that haven't reached as wide of an audience as the two aforementioned tracks. Personally recently I've been obsessed with "I Would" from your debut. How has your relationship with those songs shifted and altered as time has gone on?
Chase Lawrence: Wow, thank you! It's hard to give every song the same attention & appreciation. There wouldn't be a "Talk Too Much" without an "I Would". An artist's discography is like a pyramid. Thankful for each building block. 
Tracks like "I Want It All" and "Let It All Out (10:05)" contain some of your most reflective and ruminative lyricism to date. Did those tracks start out as the expansive and outward looking tracks that they are today?
Chase Lawrence: Words I wanted to say and didn't know how… It's interesting how I couldn't put these thoughts into words, but we found a way to voice them with the parameters of tempo & melody.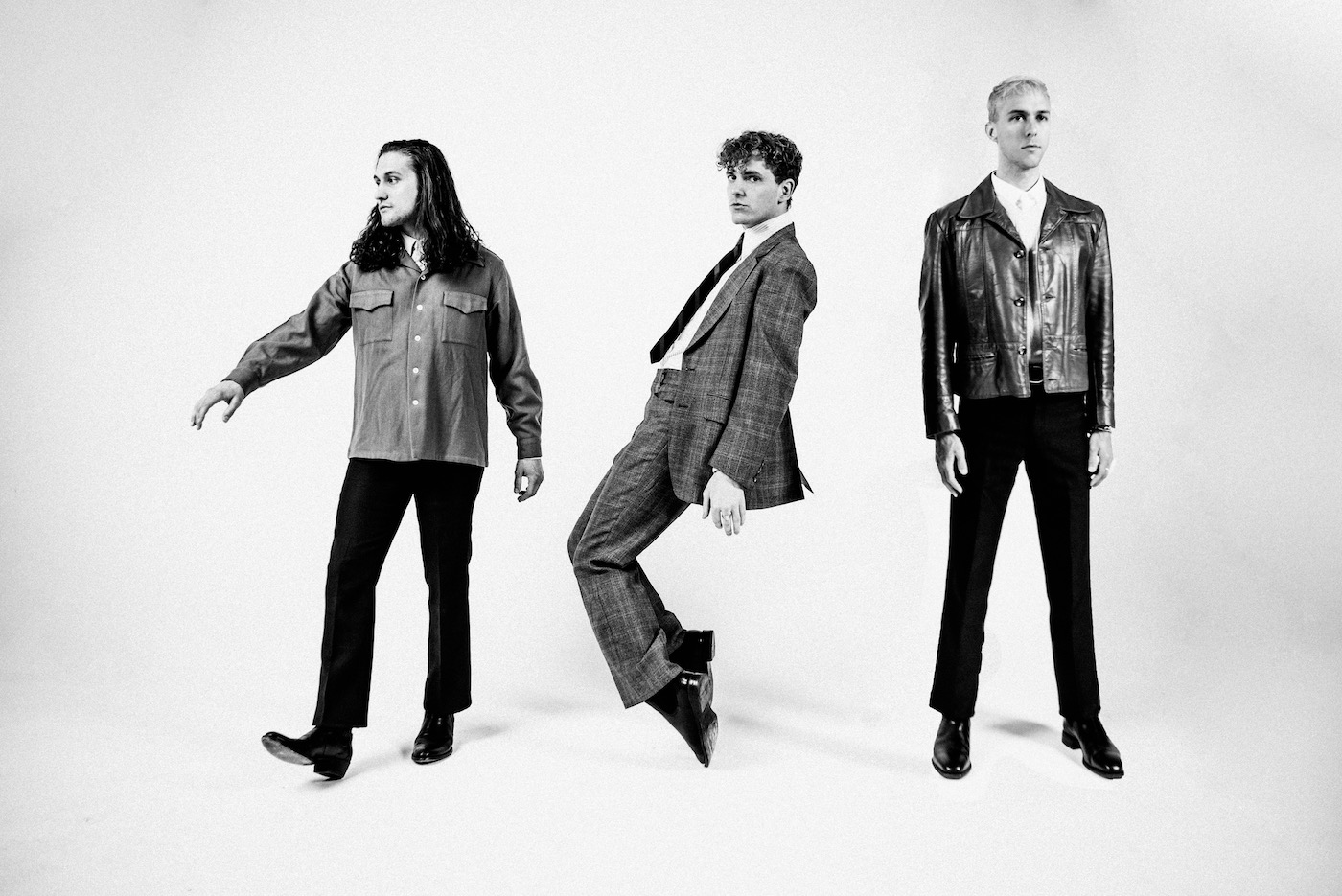 "Cemetery" and to a lesser extent "Valentine" see you delve ponder growing old and way that you view your life and experiences shift when look at them through a retrospective lens. What was it that primarily inspired influenced that ponderous lyricism?
Ryan Winnen: That's a cool observation! I think iterations of this theme exist in a lot of our songs, whether intentionally or not. The existentialist in each of us enters the maze on a regular basis and questions the whole of life, but manages to preserve substantial faith in humanity. Strong relationships are important. That said, we still tend to explore a lot of very introspective "if I could just…" or "I wish I had known then what I know now" human experiences. I think accepting that this natural tendency has offered us more presence in our daily lives, as opposed to always looking behind or ahead. It's a bit of a paradox, but is somehow comforting!
Writing music about growing older, making and accepting mistakes, potentially misinterpreting "purpose" and what it might mean to some to live a "full" life was preliminary therapy in a way. I think when you're willing to explore an experience or theme that may not be immediately personal but is part to the human experience, you make peace with it and in turn, do less petty self-analysis. It's the shouldering of those possible realities that causes more pain.
"Simple Romance" came out in 2018 and was followed by a string of singles. What was the process of deciding the single release order like?
Joe Memmel: For the most part, we released them in the order in which we wrote them. There are many moving parts to releasing a song, and the more momentum/excitement behind an individual track on all fronts would encourage that song to be released before others. With that said, I think everyone was on the same page with the order of release. We did what just felt right to us.
You've played some massive venues in the US, but you've also have passed through many of the best smaller venues within the US. How different does it feel playing to thousands compared to a few hundred?
Chase Lawrence: We huddle up before every show. Sometimes, there's a speech, sometimes there's a chant, sometimes there's silence. Every show is different, every show is beautiful – 5 people or 5,000.
Finally what do you want people to take away from Dreamland when they hear it?
COIN: "That was honest."
— —
— — — —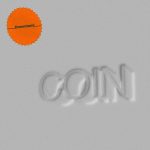 ? © Hunter Airheart
:: Stream COIN ::
---
---