Atwood Magazine's writers discuss Childish Gambino's supposed swan song '3.15.20', the rapper who isn't rapping, and the strange unobtrusiveness of its rollout.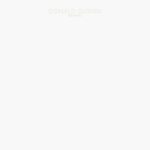 — —
"I'll see you for the last Gambino album," Donald Glover announced at the closing of his set at the Governors Ball festival in New York City in 2017. What that implied was that, whenever the follow-up to "Awaken, My Love!" would see the light of day, it would mark the end of the road for Glover's music-making career under his eclectic alias of Childish Gambino.
Who knows how sincere that threat at Governor's Ball may have been— let's not forget that Jay-Z once made a similar declaration down the block at Madison Square Garden back in 2003. But whether or not it is to be the last word from Childish Gambino, 3.15.20 is sure a remarkable addition to the expansive catalogue of this celebrated hip-hop artist. Its origin curious story was a curious one: Glover yanked it from his personal website, donaldgloverpresents.com, after a mere 12 hours, then presumably did some last-minute polishing before rushing the finished project out to the masses one week later. But the actual content of the finished project is what's really raising eyebrows and getting fans and critics talking.
Here, Atwood Magazine writers Mariel Fechik, Josh Weiner, and Dahlia Alrayes join the conversation by exchanging their impressions on 3.15.2020.
— —
Stream: '3.15.20' – Childish Gambino
Mariel: A lot of reviews are calling this album Donald Glover's "masterpiece." Thoughts?
Josh: "Masterpiece" is a major assertion and usually it takes some time-testing to prove whether it can be considered valid. But the reviews for this one have generally been quite strong and it is likely to be remembered as a cohesive and engaging work by the multi-talented Childish Gambino. Personally, some of the computerized production and vocal distortions threw me off a bit the first time I listened to it– but that was also the case for 808s & Heartbreak, which now is one of my favorite records, so we'll see how 3.15.20 fares in the long run.
Dahlia: I think it might be; I admit that I can't say just yet. I thought it was brilliant and well layered on levels upon levels, but I agree that "masterpiece" is a huge assertion, and it could be too early to really tell. Right off the bat though, I love Glover (and "Gambino"), I have loved his projects for as long as I can remember, and I really think this album hit the mark big time, but in (rare) moments, the lyrics fall short in an impulsive "open your third eye" feel they have going on, but that's natural to some extent in all kinds of dystopian-esque work. That's just my admittedly overly-critical take, and just at the current moment too; there's so much more to say and to consider, many people to discuss the music with, and time for the album to age.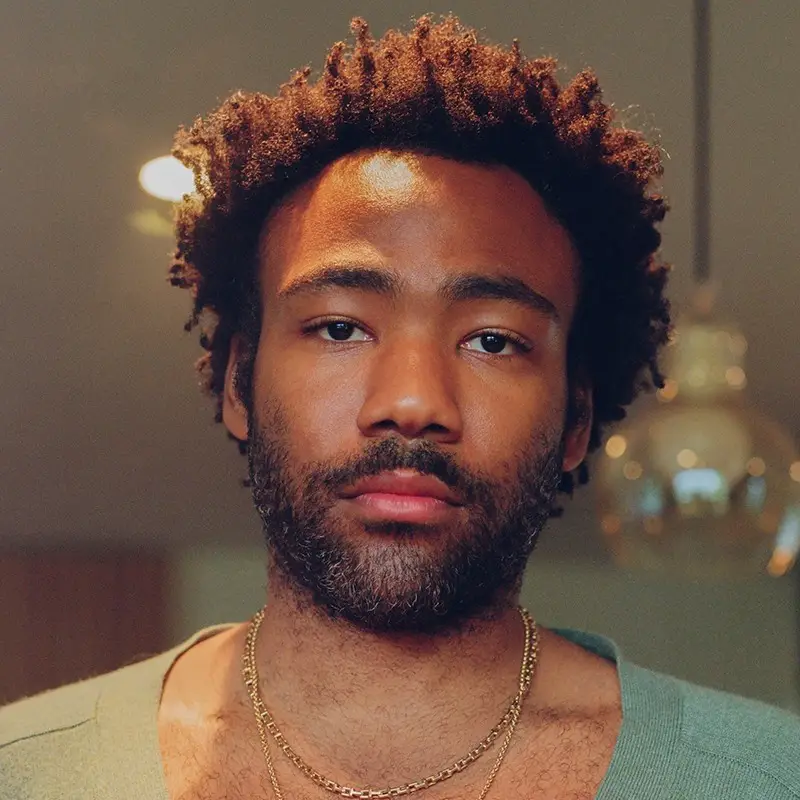 Josh: 3.15.20 had an interesting backstory as a record that was first released to Donald Glover's personal website, then taken down, then put back up and finally released widely to streaming services. In what ways might such a backstory have influenced the final content of the album or how it may be perceived in the long run?
Mariel: I'm not really sure, but that's an interesting question. I've run into some people who are bothered by the lack of song titles (except for two songs, all are titled with the timestamp of where they fall in the album), and some, like myself, who kind of enjoy the bucking of convention. It's the first album I can really remember in my adulthood that asks the listener to focus solely on the music – the album "cover" is simply a white square, almost no song titles, and no promotional campaign. Even Glover's Instagram is empty right now. For someone that has been somewhat of a maximalist in the past, it's an interesting move. I don't know how the backstory has influenced the final content, but I think its release will be looked back on as yet another strange and exciting moment in Glover's artistic history.
What do you think are the album's strongest songs? Personally, I'm a big fan of "Algorhythm," "Time," "12.38," "24.19," and the final track, "53.49."
Josh: Yep, those are all good ones. I admire how he really came out swinging on the fiery "Algorhythm" following the much calmer and minimalist "0:00." It was an effective way to emphasize that this album would be covering quite a wide swathe of thematic terrain. As an Ariana Grande fan, I was also glad to see her effectively incorporated into "Time" by means of a cameo appearance that, brief and uncredited though it may have been, still made its mark on the overall track.
Dahlia: I really liked the whole start of the album as well with everything happening in "Algorythym" and "Time,"  but "24.19", "32.22," and "47.48" stood out to me quite a bit. The first three (two and a half?) tracks do set the stage, presenting the album's tone like Josh said; with those, Glover sets up the apocalyptic and paternal/familial love scenes realities that dominate this end of the world-esque album perfectly.
Fast forward to "24.19," "32.22," and "47.48," which continue exploring that each from entirely different angles. "24.19" and "47.48" are both doom and inevitability, and love and family oriented – contrasting terror and love on simply, smooth listens. And I can't say his son's few words on "47.48," without fail, have me tearing up every time.
But on the other hand, "32.22" is one of the more industrial, rage-induced, heavily produced tunes; a war-breaking chaotic peak right in the middle of the album. The song doesn't stop moving – it's so captivating, from the asymmetric layering building up to classic Gambino intensity (but curated for the future), to the wind chimes and barn animals (?) at the very end swaying the track out – I just love it.
This is an album by Childish Gambino, Donald Glover's stage name as a rapper, but without a ton of rapping. How do you feel about that?
Mariel: I think at this point, Gambino has become more than a rapper. That was proven many times over on Awaken, My Love! and even Kauai before that, and it's no different than those. I love that he's gotten so into singing, although I will say I wish there was a bit more rap on this record. That said, the record feels balanced. The moods of each song flow nicely into each other, and I like that he played with different vocal tones and effects throughout the record. It feels like his most mature effort.
Dahlia: What I think is, this album was a super appropriate junction of his two identities; the way the album is advertised and exists under "Donald Glover Presents," and as another Childish Gambino record – the impression of that naturally brings this album and its content thematically much closer from the 'music realm,' if you know what I mean, to our reality, than the rest of his works. Naturally also, he's branching out from his older sounds in all directions, like you both just mentioned. (side note: 21 Savage, SZA, and Ariana Grande all nailed their vocal contributions! Right on the nose.)
Mariel: How do you feel this record fits into his existing discography?
Josh: Whereas Because the Internet was purely hip-hop and "Awaken, My Love!" was quite funky, 3.15.20 draws elements from both, achieving its own distinct identity in the process. Unlike those previous records, I can say that Childish isn't really aiming for the charts with this one, inasmuch as no singles have been released from this album (minus "Feels Like Summer," which was re-released as "42.26") and I have a hunch that none will be. It's more just his chance to tinker with some new sounds and put out a largely experimental record that likely won't go platinum the way "Awaken, My Love!" did, but will certainly prove that the lead man's ears are as sharp as ever.
Dahlia: During all his shine in the 2010s as a tv star and comedian, and for some of the era's most iconic, wittiest comedic rap, along with an introspective musical masterpiece; always equally incredible musically, thought-provoking and culturally significant. 3.15.20 makes for the most natural step for Gambino. Awaken, My Love! came out in my senior year of high school. It's one of my favorite albums of the time, and is in a mound of ways an obvious predecessor to this album. To this day, how every lyric, distinct drum sound, synth, distortion and reverb, multitude of genres (very notably, funk) fusing, absolutely no vocal or creative boundaries or restriction are as cosmic, futuristic, and emotionally intense as the first listen, perhaps even more so as I get older. That's a classic. Lyrically, Awaken, My Love! was a letter to his then-newborn son as he maneuvered the awakenings of starting fatherhood from a younger Gambino, 4 years before an album that goes through all the motions of being a father, being a son, both versus and in a whole world under a dark cloud. The boundless love, anxieties, layering, and softness from Awaken, My Love! with the typical Gambino confidence, intelligence and pure effortlessness, grow older and mature to create the foundations of his astounding latest project. And like Josh said, it doesn't aim for commerciality or anything of the sort, just exists as what it is. On this album, Gambino does raise the bar in indulging listeners in unpredictability and a continued awe, in the context of 2020: A year marked by the lingering international feeling of, if not inevitable extents, our world's end.
Josh: Donald Glover announced a while back that this would be his final album under his Childish Gambino alias. How does 3.15.20 operate as a swan song for Gambino?
Mariel: The thought of that makes me sad, but I think in a lot of ways it feels like a conclusion. It feels like he pulled from a lot of his past musical endeavors for this one – the funk of Awaken, My Love! is there, some of the grimier rapping from Because the Internet is there, and even some of the singing style from Kauai makes an appearance. It feels very intentional. At the same time, he's one of those elusive polymaths who creates something incredible and then moves on to the next thing, but I have a strange feeling that this won't really be the last we see from Gambino.
Dahlia: I agree in that 3.15.20 would be an incredibly appropriate conclusion for Childish Gambino too, for reasons that would be redundant to mention at this point – curtains closing to a decade-long unmatched musical arc, the Gambino identity stepping further into Glover's, etc. And if so would be the case, I would entirely expect this to be a springboard to Donald Glover's musical endeavors rather than an end; simply a truly, truly timeless chapter for music and culture's close to be studied and adored always.
Mariel: Josh, what's your perspective?
Josh: It's honestly pretty jarring for me to hear Donald Glover making such a mellow record, since my primary memory of him is his rapping furiously through the pouring rain at Tufts University's Spring Fling during my senior year of college in 2014. But I accept that the guy, like all artists, has to mix up his style from time to time, and in any case it's encouraging for him to still be putting out quality music after all this time in the game. Whatever his next incarnation after Childish Gambino may be, he certainly will have a lot to build upon following the success of 3.15.20.
— —
— — — —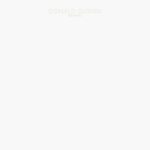 ? © 2020
3.15.20
an album by Childish Gambino
---