Combining a recording of police violence with a subdued release of inner anger, "Body Cast" by Dua Saleh is as relevant now as it's ever been.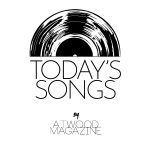 Stream: "Body Cast" – Dua Saleh
---
Music is often a way of sugar-coating things, of taking pain and negativity and disbanding it through art and escapism. The saddest moments become the most beautiful while a level of disconnection occurs between the reality and the world visited through the music. On the other hand, sometimes music can be a powerful way of opening minds to parts of society or life lessons that we may not otherwise acknowledge. We can read an essay, an article, and we can watch a news clip, a documentary, but sometimes music can hit us harder- Its full force of emotion and attached narrative reverberating through our minds.
Perhaps that is the intention of Minneapolis- based artist Dua Saleh whose song "Body Cast" is a direct addressing of the realities Black people face in relation to the police. It begins with a sample from the video of Angela Whitehead, a Black woman who confronted police when they unreasonably barged into their home in Billings, Montana, in 2019 "There's nothing going on here and you are violating my rights, sweetheart. Now, tell me that I'm fucking wrong. You can't 'cause I'm not wrong," Whitehead yells behind a chilled-out, spacey instrumentation. "You must be crazy, coming up in here talking about you heard something. You heard me talking. I talk loud and I'm aggressive. And guess what? You did not knock on my door" This fades into the charging speech of Salah, part spoken word and part haunting soulfulness, while the music (production by Minnesota-based Psymun) remains calm but eerie. 
Lately I had passed on mine
County ain't on shit, they got bodies on the line
Lately I've been analyzing time
Y'all been dodging cameras like they bullets over crime
Lately all my rations turned to wine
Throwing back them bottles 'til our traumas all align
Lately I've been coughing up the rhymes
Throwing middle fingers like they hopping number 9
The song stemmed from Saleh mourning the death of Jamar Clark and Philando Castile, two Black men shot by police in 2015 and 2016. Speaking about the making of the song in the 'What it means to make music in 2020' edition of the podcast Switched on Pop, Saleh says, "I was exasperated with the county, with the city, just with politicians in general and their reform efforts because they had already put in body cameras in the city of mineappolis and somebody still got murdered. Jamar Clark. There was already infrastructure at hand to try and put sensitivity training for police officers but they murdered Philando Castile. I was just disgusted at the thought that policing was a safe and viable option for black communities."
These emotions can be felt in lines such as 'Ghost in a shell, put your penny in a well' and 'Catch me in the morning, I be seething/ Meter run on feeling' The chorus, too, is an outpour of purposeful angst- a spit, a sigh, a comforting cry. Saleh had gone on to say how they have never felt comfortable talking to police – How it's often easier to keep things to theirself – and this transferred into lyrics such as 'snitch, you might regret it.'
Bitch, I never said it, no, I never said it
Nah, I never, nah, I never said it
Snitch, you might regret it, switching up the setting
Stitch upon your lips, you know I read it
Bitch, I never said it, no, I never said it
No, I never, no, I never said it
Snitch and you'll regret it, switching up the setting
Stitch upon your lips, I know you read it
The song was made last year and intended to be kept for a future project. But recent events gave it an even more powerful meaning, a reminder of the consistant injustice felt by Black communities, and thus it was released this month with sales/proceeds being donated to Women for Political Change. The cover art and accompanying video is simply a crowded list of unarmed black people killed by police in recent years.
Following the release of "Body Cast" was the Sudanese- American artist's second EP Rosetta (released June 12), a collection of songs that are empowering and real and backed by a downbeat lushness.
"Body Cast" ends how it begins, with the recording of Angela Whitehead. Except this time there's no beat in the background. "I know my rights. They cannot walk in my home. 'Cause if this door was closed, they would've had to knock. Don't ever do that again. Thank you." The 'thank you' is tuneful and the slamming of the door concludes the track. 
The slamming of the door. "Body Cast" is as relevant now as it's ever been. The best music tends to be music that's recognized as being timeless but when a song addresses issues that shouldn't be an issue then its motive is more for us to take action than allow ourselves and ears to be passive. Dua Saleh's work, for sure, is there to make us think.
— —
Stream: "Body Cast" – Dua Saleh
— — — —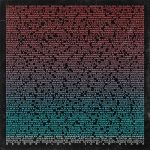 ? © Izzy Commers
:: Today's Song(s) ::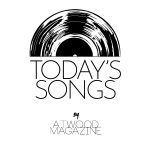 ---
:: Stream Dua Saleh ::