Recommended If You Like: The Weeknd, *NSYNC, Majid Jordan
Boy band's aren't really my cup of tea, but The Fourth Kingdom are no ordinary "boy band." Dark R&B grooves mix with pulsing pop vibes to produce a stellar, infectiously memorable single that aches with the pain of being left behind. Better known as 4TK, The Fourth Kingdom believe they've got what it takes to be the world's next Pop sensation – and with a song like "Broken" in their arsenal, they're probably right.
Give me a reason
Just give me something I can Change
I'm barely breathing
Blood's running cold all through your veins
I gave you so much,
but still you say we got nothing left
We were so in love
Why'd you leave me alone drowning
Listen: "Broken" – The Fourth Kingdom
---
Atwood Magazine is proud to be premiering "Broken," the vibing new single from The Fourth Kingdom. Consisting of four finalists from The Voice Belgium, 4TK is: Sebastian, Kyle, Shane, and Jaxon. Formerly named State of Mind, the band named themselves after a mental state where music and dreams coincide. "Our fans are all kings and queens in the The Fourth Kingdom," Jaxon explains; it's a world unto itself.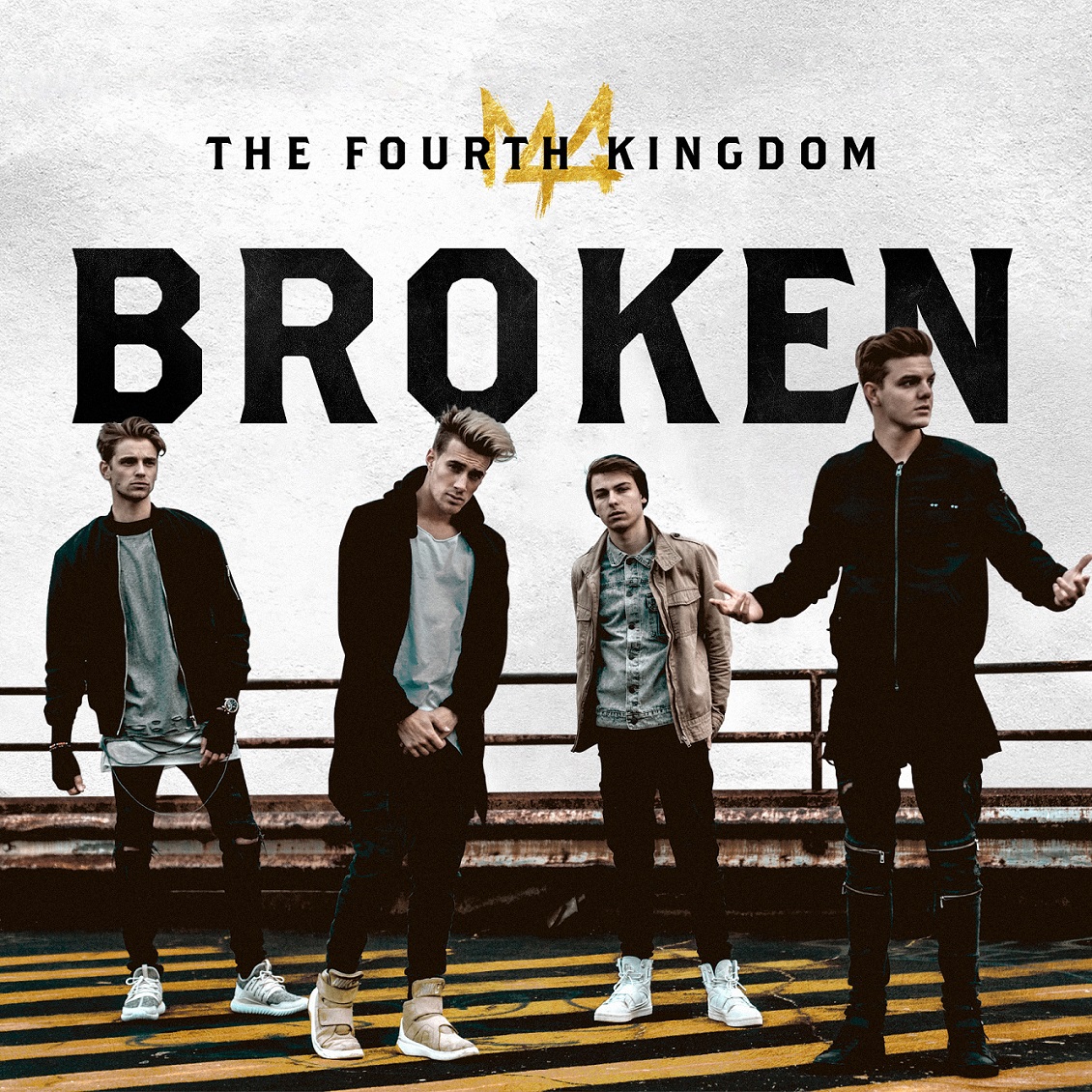 4TK's official 'debut' single, "Broken" is an incredibly powerful introduction that seamlessly blends four identities into one potent, evocative voice. In previously-released acoustic performances of the song, we see the band perform against the backdrop of an acoustic guitar; in the studio version, that melodic support comes from a lonely, yet mesmerizing piano.
It is upon this harrowing backdrop that 4TK begin their ascent to the world's stage, lamenting lost love through the pain of loneliness and shock of loss:
I don't even recognize you, you're two-faced
You're a devil in disguise
you hit me sideways
You get pleasure from the
sound of my heartbreak
Look at my heart break
An electronic drum kit builds the beat steadily, increasing tension towards the chorus – out of which flows a cavalcade of energy:
I'm in shattered piece (killing me)
Girl, you got me broken (killing me)
Their words are so simple; it may not be Dylanesque poetry, but "Broken" captures a universally recognizable emotion, striking a symbiotic balance between music and meaning that allows the sheer, utter pain of heartbreak to shine through.
You got me sleepless
I'm losing color from my face
Oh speechless
Everything we build you erased
I drank your poison
It's breaking me down from deep within
We were so in love
Why'd you leave me alone drowning
"Our producer, Ty Jamz, played a beat and lyrics and the lyrics started pouring out of our hearts." recall The Fourth Kingdom. "It was quite intense to create and by the end of it, it took a team effort. The song really strikes a chord with us, and is a good representative of who we are as a band." We all have questions that go unanswered; we sing them to the four winds, shout them into the darkness, proclaim them to the skies – knowing full well they won't be answered, but needing to expel them from our souls, such that we might find peace and closure.
"Broken" is dark, brooding, and pained – an outlet to sink into when we're low, in hopes that we can once again rise above. Do The Fourth Kingdom have what it takes to be the world's next pop sensation? You tell us in the comments below. Dwell in the heartbreak of "Broken," exclusively on Atwood Magazine!
— — — —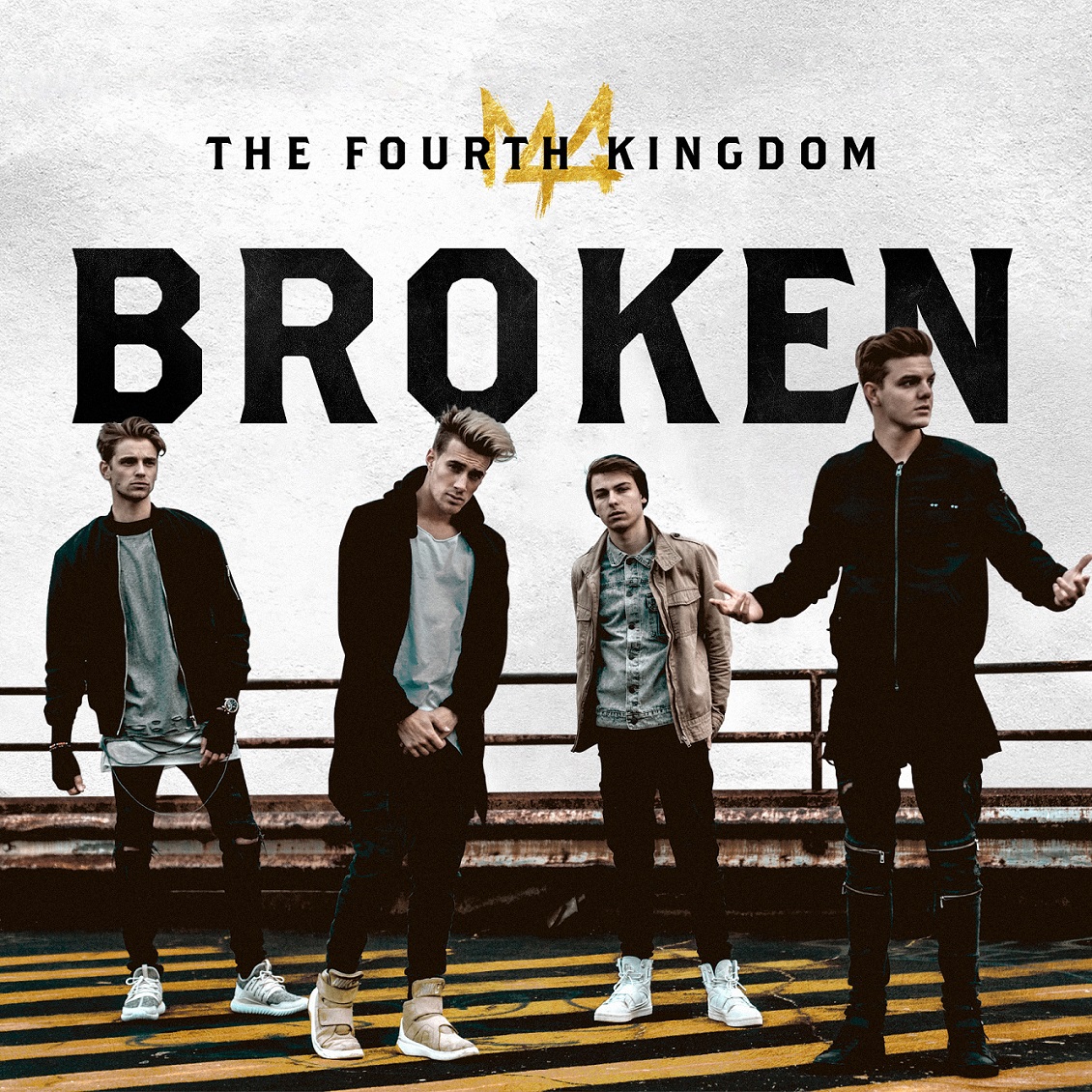 :: Listen to The Fourth Kingdom ::