"It is fair for you to feel bad – that's what I've realized; everybody is entitled to wallow in their own feelings of self-pity," reflects Oh Wonder's Josephine Vander Gucht. Huddled around my voice recorder at Boston Calling's media tent, we're discussing feelings: When to have them, how to have them, and most importantly, whether it's okay to have them. Her stance is clear: "Everyone is allowed to feel despair, and you can't compare yourself to other people. I think that becomes dangerous, because then you feel like you can never fully be in touch with your feelings – be like, You know what? I feel rubbish today, and there's no logical reason why, but I'm going to feel rubbish and that's fine. I think it's good to acknowledge that!"
This is important, because understanding Oh Wonder's take on emotion is critical to appreciating the depth of their music. Oh Wonder's recently released sophomore album Ultralife (out 7/14/2017 via Republic Records) is an exploration of life through the lens of two humans whose lives have very recently changed – not necessarily for better or worse, but certainly forever, and in massive ways. Since embarking on a songwriting project together in 2013, Londoners Anthony West and Josephine Vander Gucht have captivated audiences around the globe. Their music is a chilling, multi-dimensional mix of R&B, singer/songwriter, electronic and minimalist influence, and their songs combine heartfelt lyrics with delicate instrumentation.
"Oh Wonder, to me, is about respecting the craft of songwriting," Vander Gucht told me in our 2015 interview, back before they had played a single live show. (The group played 100+ shows in 2016 and will have already played another 100 shows in the first 7 months of 2017.) "We're really into aspiring to things greater than just yourself, and being there for people, and supporting people, and human connection, and love, and all that kind of stuff. So to me, it's a collection of songs that explore that, I think – that's bigger than us. It's a vehicle to comfort people." The that she's referring to is Oh Wonder's 2015 debut album, a collection of songs that had been steadily released, one per month, for over a year leading up to the album. Upon its release, I referred to is as "an intense, emotionally draining experience that is bound to leave you with a tear in your eye and a pounding in your chest." I stand by those words.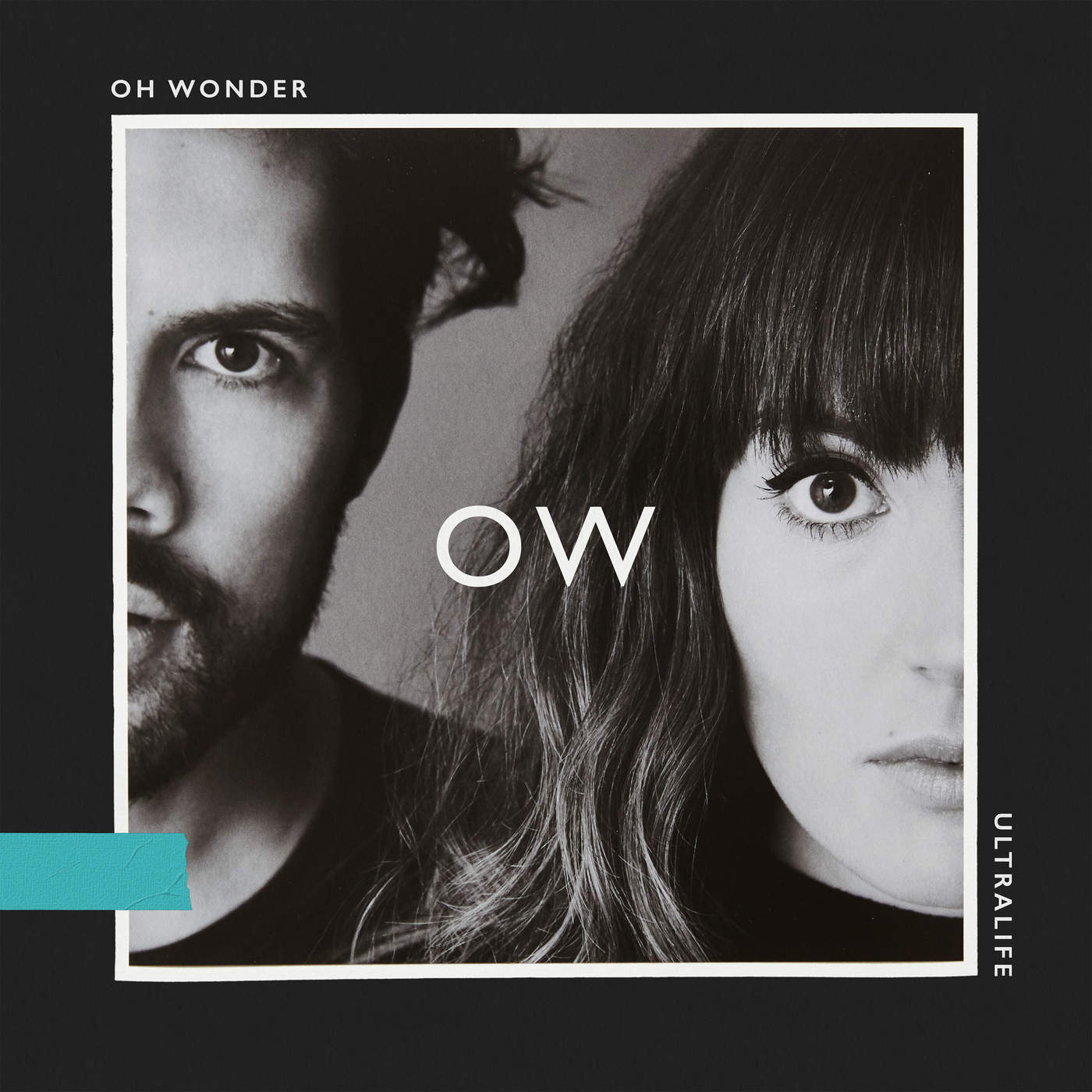 From their humble beginnings, the purpose of Oh Wonder's music (and the duo would surely agree) has always been understanding, appreciating, and sharing what it means to be human – translating life's emotional complexities into something comfortable and hopefully relatable. Rooted in emotional expression and validation, their second album dives into life's ups and downs as the pair traverse completely unknown territory:
Touring. Life as a known entity.
"For us, the album and [term] 'Ultralife' is about finding someone or something that makes you feel ultra – whatever that is, whether that's a small thing or a big thing," relates Vander Gucht. "The album, for us,  is about finding something that makes us feel good and pulls us out of those moments, because god knows you need them on tour. You go through weird phases on tour, and you need things to pull you out. Sometimes that's the show, and sometimes that's just simple things like having a bagel on the bus – like when you wake up, you're like, Yes! I've got bagels! – you know, whatever it is."
How better to open such a record than with a song about the importance of being alone? Lush, downtempo, and melodically anthemic, "Solo" grapples with a familiar feeling of loneliness in a crowded room. "I need to be solo, freedom in the mono," sing Vander Gucht and West in their characteristic vocal unison. The song's sentiment is simple, and it immediately shows us that, despite their whirlwind adventure and accolades, the duo are still grounded in, and committed to their original "mission."
A room filled up with faces and the air so thick I taste it
Locking lips like they all wasted, tangled hips like it's a spaceship
Heavy heads are racing down the hallways to the basement
Where the darkness fills the space and they can feel themselves erasing
Can you feel yourself erasing?
I need to be solo
Freedom in the mono
Find a space and let go
I need to be solo, solo
Now I'm breathing in and I'm breathing out
Breathing in and I'm breathing out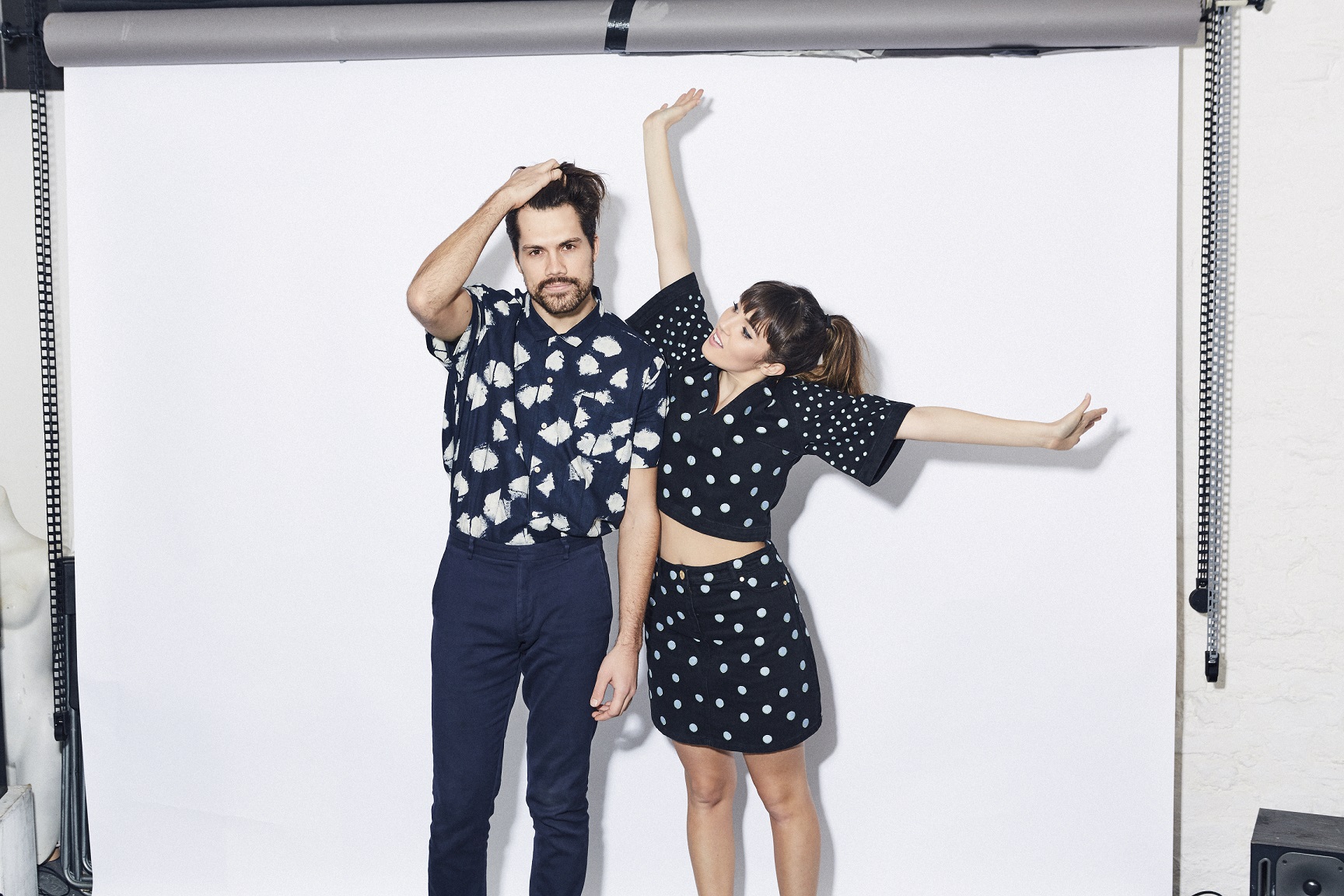 And with that, Oh Wonder begin to weave a web of ups and downs, of silent reveries and joyous celebrations. If anything can be said of Ultralife, it is that it dearly embraces humanness: From our messy imperfections, to our innate beauty, Oh Wonder take it all in. Lead single "Ultralife" is an infectiously joyful song that, in direct contrast to its predecessor "Solo," is bombastic, anthemic, and layered in vibrant sonic textures.
Lovesick the beat inside my head
Waves struck a sea of bitterness
Lights out solo in the blue
Before I found you
Days passed slowly, lost and low
You gave me hope and now there's only
Blood running in my veins
I've never been here before
And I got love falling like the rain
I never could've asked for more
I got so much soul inside my bones
Take a look at me now
I'm young, forever in the sun
Ever since you came, I'm living ultralife
I'm living ultralife
– "Ultralife," Oh Wonder
---
"I think the 'Oh Wonder sound' is very much the two of us singing, and in that way you can put pretty much any type of instrumentation around it, whether that's just a solo piano, or a big production," says Vander Gucht. "It still sounds like Oh Wonder to us, anyway – which meant that we were in this really exciting position, creatively, where for the second album, we could just kind of experiment with sounds, and try and push the parameters of each: The solo piano on "My Friends" is just us and strings, it's really raw, and you can have a completely produced track like "Lifetimes" and it still sounds like Oh Wonder to us! So that was really exciting, being able to kind of test the waters of music – it was wicked!"
With an anchor in hand, the band make magic with a surprisingly cohesive mix of big and small sounds that push their boundaries, without alienating us listeners. The difference between the pulsing "Lifetimes" and haunting "My Friends" is an apt example – as is the intermingling of sampling and real instrumentation on the life-loving "High on Humans." "We really pushed the production on this record, in terms of what we thought we could do," the band explains. The sky really was the limit – a notion that applied to all aspects of crafting this album. "Narratively, I guess the whole thing for us, anyway, from a writing perspective, [is the songs] all tie into each other and kind of explore touring – which is that touring is the weirdest space; it totally pushes the parameters of what being a human is – which is like, one day you wake up and you feel incredible, and you're empowered, and then the next day you wake up and you're rubbish. It's kind of like that permanently, for me anyway – that's how I feel constantly, and touring is the complete extreme of both of those things!"
Oh Wonder's lyricism is at an all-time high as they mix clever poetry with memorable repetition:
Heading west to where the sun sleeps
City fallout let our lungs breathe
Can you hold me, I can't even speak
Oh my, here it goes
And so the echoes slip in slowly
The edges of you keep me holy
Can I hold you, I can't even speak
Oh my, here it goes
We found love on an empty page
Kill the stars above trying to fight the fade
And now my heart skips heavy underneath the waves
We are done, we are gone
'Cause this is already bigger
This is already bigger than love
This is already bigger
This is already bigger than us
Like two satellites in separate orbit
Like a quiet life that's slowly distorted
I was so lonely in love
I guess I was never enough
Like two chemicals erupting in thunder
Up high in vertigo, you left me to wonder
I was so lonely in love
I guess I was never enough
'Cause you were the best thing for me
Stole my mind and found my dreams
Baby, if only you could see heart strings, heart strings
Heart strings, heart strings
There's a space in between
Like a grey evergreen
Where the hurt never meant
Stops to linger
On the pavement below
See a crack that I know
All the corners of you
All the bones that I knew
I said I would never come back
Screaming at the walls in jet black
Hurt until my words are out flat
Can I whisper it back?
What a waste, what a waste
What a waste to be so alone
A waste, what a waste
What a waste to be so alone
A waste, what a waste
What a waste to be so alone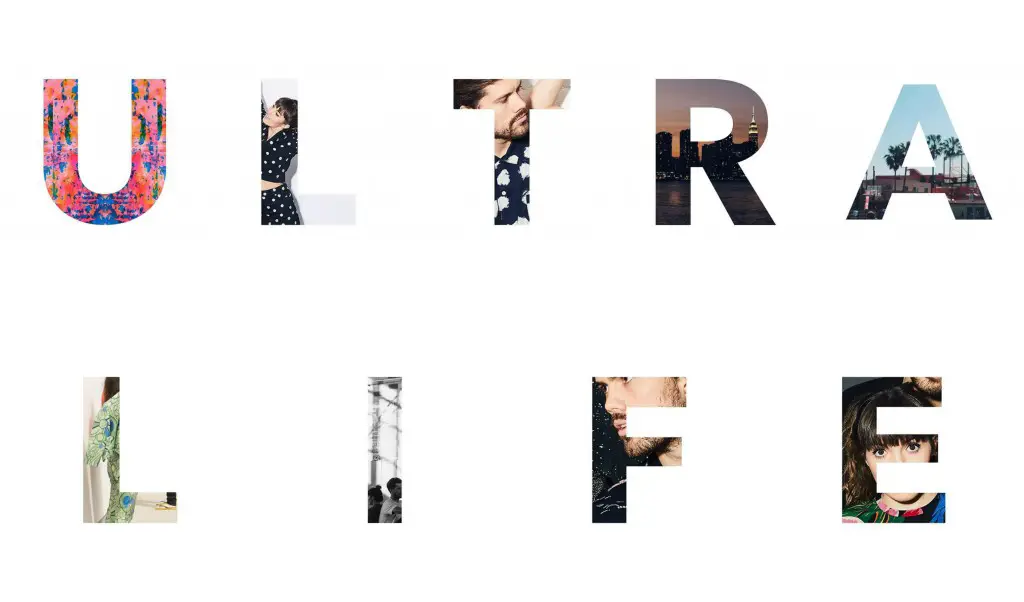 Yet as catchy and put together as each individual song presents itself to be, Ultralife is by no means formulaic: Its tracks feel fresh, and that balance of heavy and light, anthemic and mellow sounds helps the overall record flow naturally from start to finish. You're bound to find new highlights upon every listen: Perhaps it's the vibrant builds on "Heavy" that attract you, or the soulful glow that encapsulates "Heart Strings" in absolute rapture. You might be drawn to the simple, longing sighs of "Slip Away," or the plaintive, tearful ballad "My Friends" – which, as Vander Gucht mentioned earlier, is just vocals and strings. It's a heartbreaking song about missing home, humanizing the band and reminding us that their playing over 200 shows over the past two years means they have spent the majority of that time far, far away from their friends and families.
Beyond the oceansize, I'm unaware
Locked out the other side
Like I was never there
They said the boat had sailed
I'd left them bare
Oh how the wind would wail
Like I was never there
Oh my friends, I am heavy
Can I beat within your heart?
Can I bleed within your love?
Oh my friends
---
"My Friends" and stirring closer "Waste" return to that deeply vulnerable lyricism with which Oh Wonder introduced themselves in their debut (see "Livewire"), leaving us in an absolutely stunning silence that feels eerily full, rather than empty.
Such is the euphoria of Oh Wonder's music: They fill our airwaves with an array of emotion-infused sound, and then leave us to humbly ponder our own humanity. Ultralife invites us to dwell in those things that make us beautiful: Our feelings. As we established way back at the top, it's okay to feel those ups and downs – to wallow; to celebrate; to mourn; to indulge. Ultralife is a vessel through which we can embrace our many sides and get deeper in touch with ourselves, and in this way, Oh Wonder most definitely make us feel ultra.
— —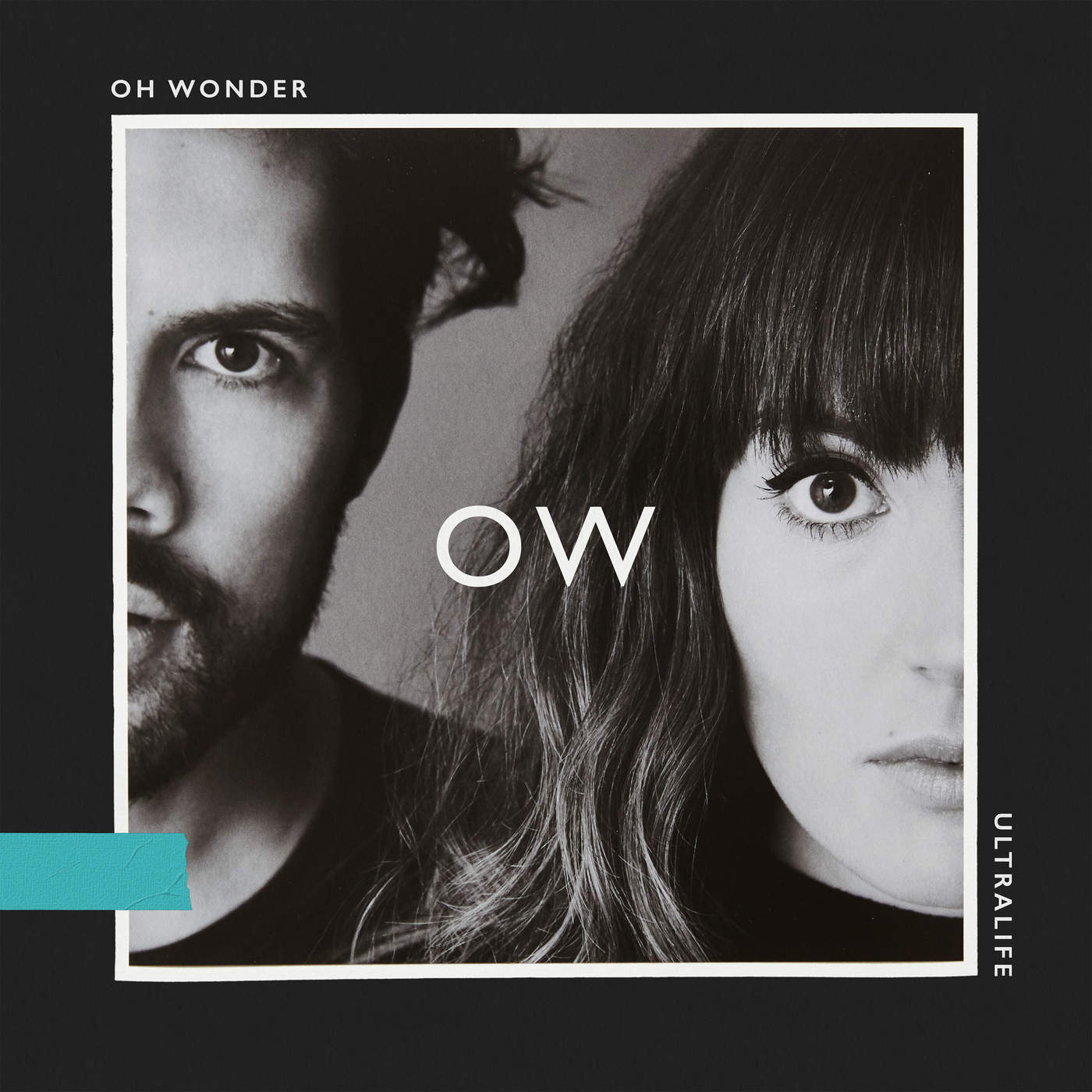 — — — —
---
:: Oh Wonder Tour 2017 ::
09/12 – First Avenue – Minneapolis
09/13 – Turner Hall Ballroom – Milwaukee
09/15 – The Vic Theatre – Chicago
09/18 – Danforth Music Hall – Toronto
09/21 – Metropolis – Montreal
09/22 – House of Blues – Boston
09/23 – College Street Music Hall – New Haven
09/26 – Brooklyn Steel – New York
09/27 – Brooklyn Steel – New York
09/29 – The Fillmore – Philadelphia
09/30 – Mr. Small's Theatre – Pittsburgh, PA
10/02 – 9:30 Club – Washington, DC
10/04 – The National – Richmond, VA
10/06 – Neighbourhood Theatre – Charlotte, NC
10/07 – Bijou Theatre – Knoxville, TN
10/08 – Iron City – Birmingham, AL
10/10 – House of Blues – Dallas, TX
10/11 – Stubb's BBQ – Austin, TX
10/13 – Tricky Falls – El Paso, TX
10/14 – The Van Buren – Phoenix, AZ
10/15 – Soma – San Diego, CA
10/18 – Shrine Expo Hall – Los Angeles, CA
10/19 – The Fox Theatre – Oakland, CA
10/21 – Crystal Ballroom – Portland, OR
10/22 – Moore Theatre – Seattle, WA