Legendary rock royalty Led Zeppelin have announced their return after four decades with a new studio album in September and a world tour featuring drummer Ringo Starr in the fall.
Does anybody remember laughter?
— —
It's been four long, cold decades since Led Zeppelin disbanded, abdicating the musical throne at the peak of their popularity and leaving behind an inimitable legacy that few, if any artists, have come close to matching.
Over the years, the rumor mill has been abuzz with whispers of one-off shows and unconfirmed "victory lap" tours that never saw the light of day, but as the band's three surviving members aged and former frontman Robert Plant emerged a born-again country singer, fans' hopes of a proper Led Zeppelin comeback seemed all but lost.
Until now.
In a cryptic statement published over the weekend through the band's official website ledzeppelin.com, Led Zeppelin announced their exit out of retirement alongside a mammoth year-long world tour and plans to release a new studio album consisting entirely of original content.
The new album, simply titled Led Zeppelin V, features the same four symbols that graced the band's landmark fourth album Led Zeppelin IV (also referred to as ZoSo). The record is slated for release September 25, 2019 – exactly thirty-nine years after drummer John Bonham's tragic passing. Led Zeppelin V will be the band's ninth studio album (following 1979's In Through the Out Door) and the first full collection of new material since 1982's Coda, a post-breakup compilation of unused tracks and b-sides.
Led Zeppelin's legendary founder, guitarist, and producer Jimmy Page confirmed the band's reunion via Twitter:
Happy #CelebrationDay: #LedZeppelinV out this Fall, taking to the #skies with @RobertPlant, #JPJ, and @ringostarrmusic for #LedZeppelinRises tour. We've had #GoodTimesBadTimes but we're back and ready to give a #WholeLottaLove. ?
In addition to revealing Page's extraordinary gift for puns, this tweet also confirms a recent suspicion that The Beatles' own Ringo Starr will be accompanying Page, Plant, and John Paul Jones, taking John Bonham's former seat on drums. Skeptics of Ringo's ability to emulate Bonzo, or "The Beast" as he was known, may rest assured knowing the "Octopus' Garden" singer knows the stakes, and he's up to the task.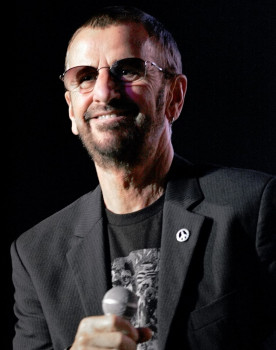 Starr's last album Give More Love was released in 2017, and he's been on and off the road ever since. Speaking to Atwood Magazine, Starr expressed confidence and excitement about his participation in the upcoming Led Zeppelin Rises tour.
"I've missed [playing] the bigger stadiums, and I've got so much led to get out!" Starr remarks. "The hardest music we [The Beatles] ever made was "She's So Heavy" and "Revolution," which – if you compare those with, say, "Twist and Shout" [he scoffs] – were really more my speed. The music I wanted to create made "Helter Skelter" look like Raffi, but John and Paul were so against it… They finally relented at the very end, giving me a single drum solo on Abbey Road. Can you imagine, one drum solo? Bonzo had at least two per song, so this tour is my chance to finally show the world what Ringo Starr is made of. Peace and love!"
Starr, whose lone drum solo with The Beatles occurs on a song literally entitled "The End," is said to have recorded drums on Led Zeppelin V alongside his son and current The Who drummer Zak Starkey. Led Zeppelin reportedly spent the past several years writing their new material, littering it with callbacks to their songs from the early '70s and trying to tie up loose ends in their mystifying catalog. Though Led Zeppelin V's official tracklisting has yet to be released, a leak that was quickly pulled from the internet showed it to be a double-album consisting of over twenty tracks, including the following titles:
Babe, I'm Gonna Come Home (5 O'Clock Blues)
Whole Lotta Meh
Immigrant Anthem / Border Wall
Br'Entrance
The Ballad of John Snow
When the Levee Breaks… Again
Communication Rectification
Ramble On and On and On
Going to Iceland
J.D. Salinger
Targaryen's Cry
Éowyn and Faramir
Isolation Station
Stairway to Heaven II (Ladder to Limbo)
The Great Gatsby
Ringo's Renewal
Bon_h_Am
Safari Song (Greta Van Fleet cover)
While the band have yet to weigh in on the above titles, Page and Plant have long been avid Lord of the Rings fans; their earlier work is riddled with literary references. It may be no surprise, then, that HBO's acclaimed fantasy series Game of Thrones seems to have found its way into Led Zeppelin's catalog as well.
What has fans puzzled, however, is the last name on the leaked tracklist, which appears to be a cover of Greta Van Fleet's "Safari Song." Often lambasted on forums as "Led Zeppelin Wannabes," Michigan's Greta Van Fleet have become something of a trigger in classic rock circles. Progressives and conservatives find common ground in criticizing the band's overt likeness to Led Zeppelin.
When Robert Plant weighed in last year, he hailed them as "Led Zeppelin I," going on to jokingly say he "hated" them while also praising their sound.
It appears Plant's adoration is a little more than skin-deep, as Greta Van Fleet will be accompanying Led Zeppelin as the opening act for the band's year-long tour, which is expected to start in London's 90,000-capacity Wembley Stadium and end with a live satellite-feed performance from the moon.
Often referred to as the greatest rock band of all time, Led Zeppelin redefined rock music from their formation in the late 1960s, to their disbandment in 1980. Trailblazing a unique course, they incorporated a dazzling array of influences and styles into their music, unleashing torrents of hard rock, blues, folk, and what would eventually become metal.
It truly is a Celebration Day as fans around the world hail the rise of Led Zeppelin. Never has the prophetic message from "Stairway to Heaven" resonated more powerfully than it does today:
The tune will come to you at last, when all are one and one is all: To be a rock and not to roll.
— — — —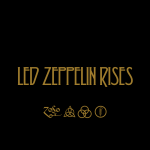 ? © Ron Raffaelli
:: Stream Led Zeppelin ::
---