A year like 2020 was a good time to be sharing some "Happy Tunes," but AFSHeeN has been devoted to spirit-lifting EDM music for many years already.
Stream: "Sick of Sad Songs" – AFSHeeN
---
Meet Alfred: He's the main character of AFSHeeN's new album, HAPPY TUNES, and you can sort of think of him as The Grinch in reverse.
He's another guy operating from atop a tall hill near a small town… but it's his job to spread happiness through that town. And his methods of doing so are far from pedestrian: he floats over "happy tunes" all over the city via a giant pinwheel, and then lets the euphoria shine!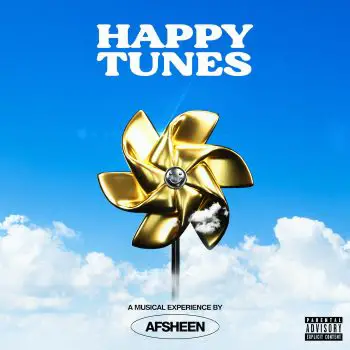 Alfred's conceiver, Afsheen Salmani, wasn't always so happy himself – his family had to flee religious persecution in their native Iran – but his later life in California has proven to be far more smile-inducing. He enjoyed a rich upbringing in the Bay Area, where he had plenty of contact with the local EDM and hip-hop scene. Over the past 10-odd years, Salamani has also been right in his element as a Los Angeles-based music man.
Having altered his first name to the pseudonym AFSHeeN, Salamani has amassed a solid discography of solo discs, while also scoring some high-profile collaborations, including production credits for Janet Jackson and Madonna. His next project, the HAPPY TUNES album, more than lives up to its name by means of an appealing blend of bouncy pop synths and more traditional instruments like the saxophone and piano. Alfred makes for an entertaining host all the way through, and the female guest vocalists who accompany him get more than what they wish for when they sing: "I'm so, so sick of sad songs bringing me down; I just wanna be happy!"
It's well worthwhile to accompany Alfred on this pleasant journey – but first, check out our interview with AFSHeeN, in which he reflects on a long career in electronica-making and why it's so meaningful for him to bring smiles to people's faces by means of the HAPPY TUNES he makes.
Stream: 'Happy Tunes' – AFSHeeN
A CONVERSATION WITH AFSHEEN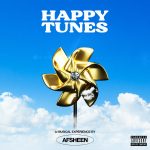 How would you describe your relationship with your native Iran? It's not a country that treated you and your family well, but it's also where you first discovered music and there are some distinct Persian influences in your creative output.
AFSHeeN: I was born in Iran and spent most of my early adolescence there before my family and I fled to seek our refugee status in Turkey. My dad loved traditional and folky Persian music, and I was always around his musician friends. Of course, all of this was happening behind closed doors, since the government is not tolerant of any musical gatherings. I began playing the Tombak, a percussion instrument, when I was two years old. This was the catalyst that eventually led me to start playing the keyboard at the age of 11.
You grew up in the SF Bay Area, and now live in Los Angeles. How has spending times in both halves of the state influenced your personal and musical identity?
AFSHeeN: Iran birthed me, the Bay shaped me, and LA made me. In my teenage years I discovered Bay Area hip-hop and electronic music around the same time. So, I started experimenting with those sounds. But I also loved pop music. I was always drawn to the catchy hooks and fun melodies. When I moved to LA, I learned about the songwriting world and what it takes to write a perfect pop song. This really expanded my world, the possibilities within music, and how far I could take my artistry.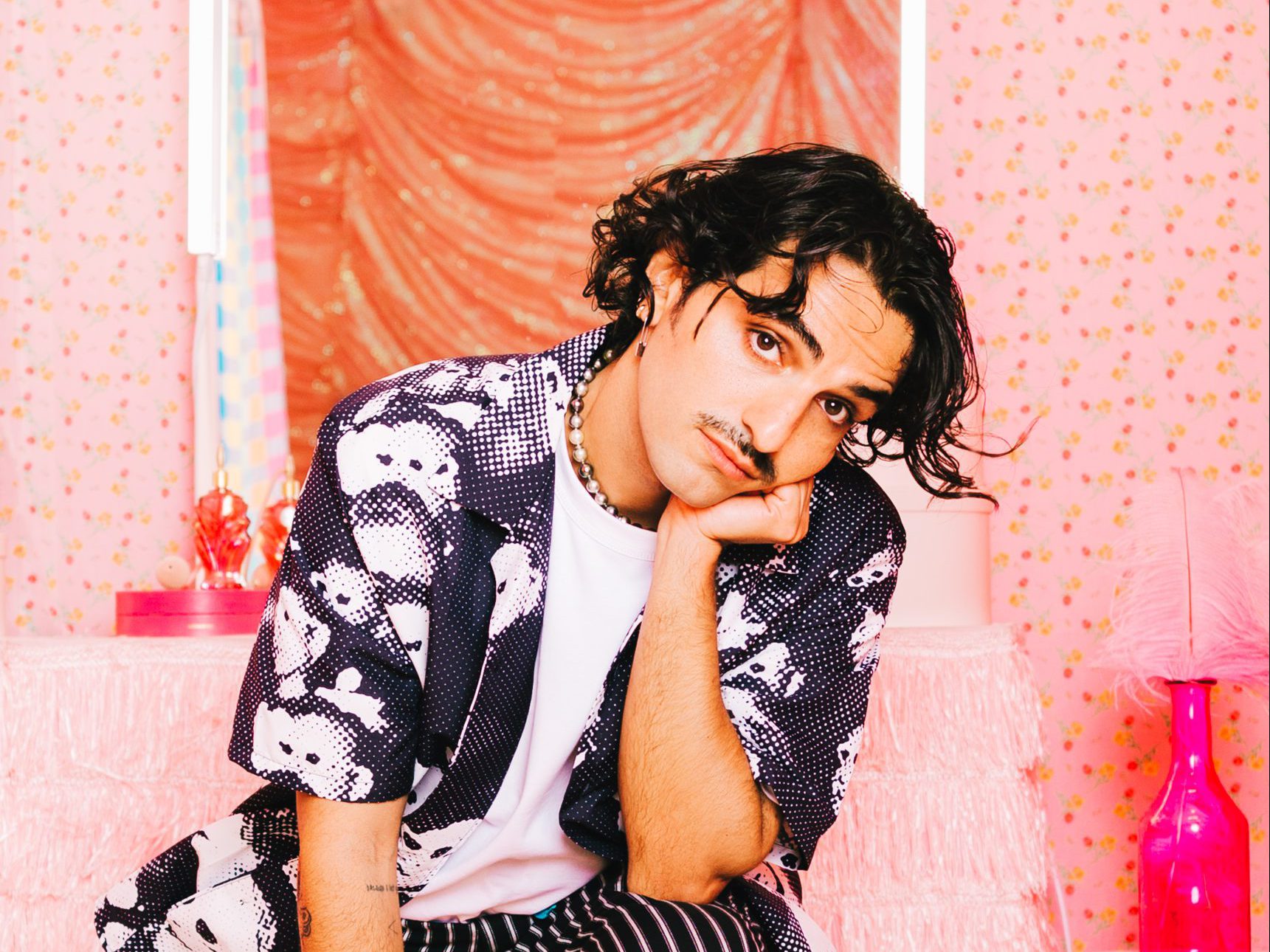 In 2021, we'll be celebrating the 10th anniversary of your debut EP, Nightmares in Paradise. What are your thoughts on that early work of yours, looking back? How would you assess your own artistic growth over the decade that has since passed?
AFSHeeN: Wow. I almost had forgotten about NIP. That's pretty cool that it's been that long. I remember when I made that EP; Skrillex had just exploded onto the scene, and everyone was so intrigued by his sound design and production skills. I was very much influenced by that, as well.
With NIP, I put lots of focus on production, rather than composition. I'd say the way I approach writing my songs has evolved. I have experienced a lot of life since my first EP, and my music reflects that.
What are some intrinsic elements of ''happy music,'' in your view? How do you go about ensuring that Happy Tunes lives up to its name?
AFSHeeN: I remember listening to the Napoleon Dynamite soundtrack and how carefree and quirky the whole thing felt. With every song on HAPPY TUNES, I aimed to create a similar sense of uplifting carelessness, which I believe is an element of any happy music. When I started working on this album, I set the intention to only operate from a happy place; listening back to it now, I can hear it in every moment of the record. After the album was complete, I played it for a few friends, all of whom expressed how happy the music was. Because of this, my girlfriend said: "Why not call it HAPPY TUNES?" I liked the simplicity of the name, and I felt it captured the essence of all of the songs. I can only hope it brings the same joy to anyone who listens to it.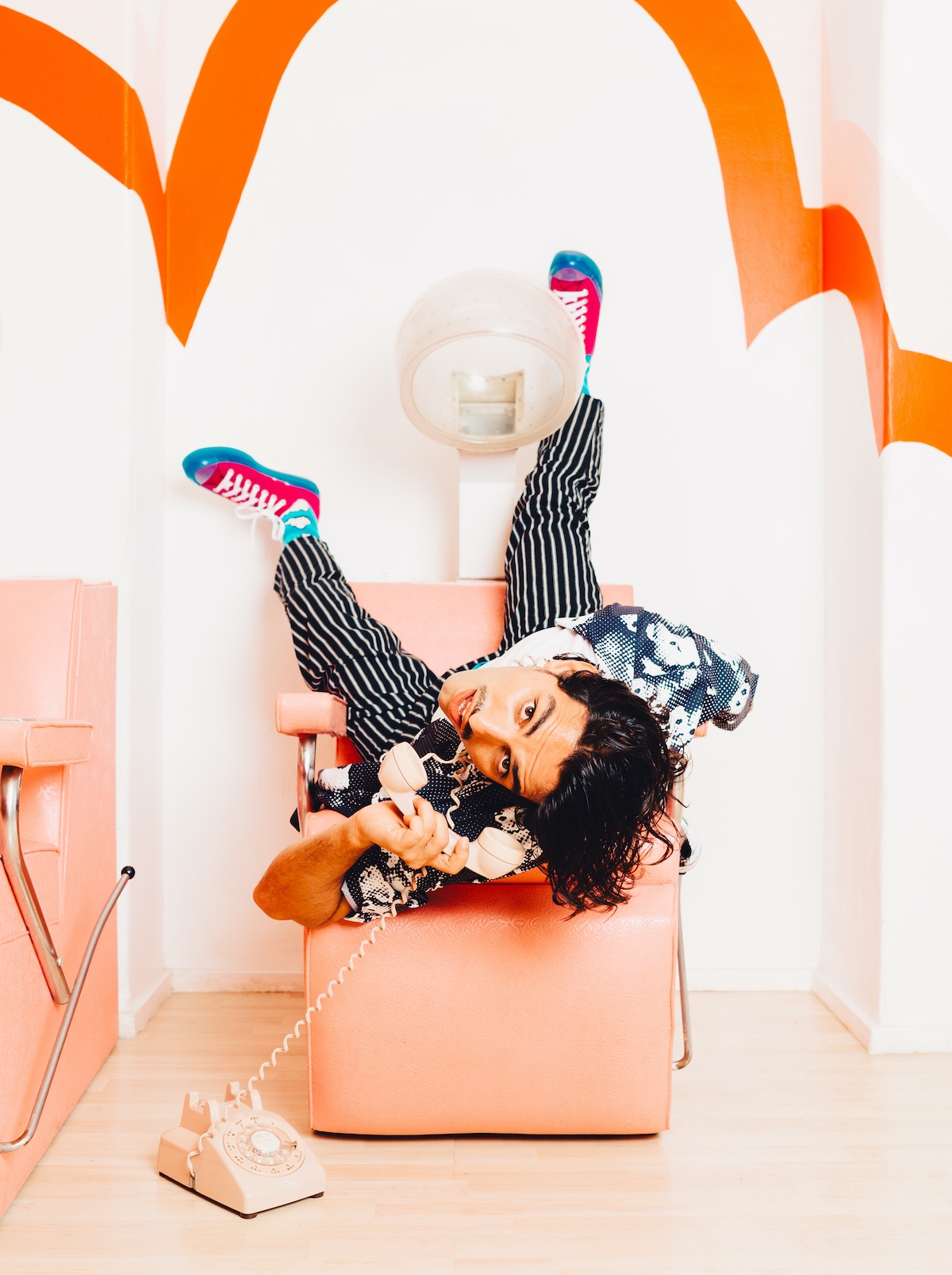 How did the character of Alfred – whose quest to purge evil from his hometown via happy music constitutes the main storyline of the album – come to be developed? Have you used him in your music before?
AFSHeeN: The idea of Alfred and the story of HAPPY TUNES came to me after I finished the album. Alfred is the uninhibited 8-year-old version of ourselves, whose sense of optimism and naivety makes the impossible seem possible. I feel like Alfred's story is just beginning, and I'm excited to see where it takes him.
You've been able to collaborate with quite a number of popular musicians over the years. Are there any you are especially grateful for having had the opportunity to work with them?
I'm grateful for every artist who has trusted me with their vision and letting me be a part of their music making process. Every single one of them has been special for me. But, admittedly, getting to work and meeting Janet Jackson and Madonna was surreal.
2020 is a year in which there have been obvious incentives for people to make an extra effort to make others feel ''happy.'' How do you think your ''happy music'' craft will be affected in the coming years, when hopefully circumstances will be different?
AFSHeeN: I go where music takes me. I gave up control a long time ago. I follow my intuition and create what I crave. I simply created HAPPY TUNES because it was what I needed. It just so happened that this album coincided with 2020, which I felt was all the more reason to finish and release it. My craft is writing songs that are true to what I'm feeling.
Anything you'd like to add?
AFSHeeN: HAPPY TUNES, the musical experience, is out in the world, and I hope it finds those who need it, because that's what it's done for me. The next phase is the Visual Experience, which will be released early 2021.
— —
— — — —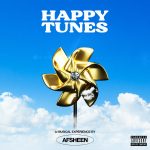 ? © AFSHeeN
:: Stream AFSHeeN ::
---