A breathtaking moment of cinematic tranquility, JONAH's new song "Fallin'" soars with radiant grace as the German duo bask in a moment of deep connection and intimacy.
Stream: "Fallin'" – JONAH
[soundcloud url="https://api.soundcloud.com/tracks/967746547?secret_token=s-0v1AhEeCUXP" params="color=ff5500&auto_play=true&visual=true&hide_related=false&show_comments=true&show_user=true&show_reposts=false" width="100%" height="300″ iframe="true" /]








---
Softly stirring, JONAH's first release of 2021 is a breathtaking immersion of tranquil sound and cinematic expression. Sweetly serene and hauntingly delicate, "Fallin'" soars with radiant grace as the German duo bask in a moment of deep connection and intimacy.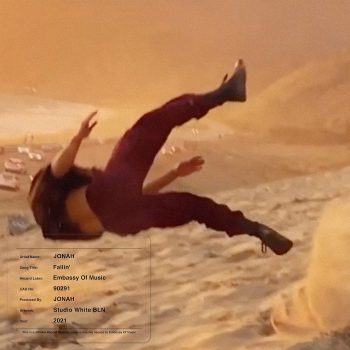 I adore you
yes it's true
Oh, you smell so good
you don't need perfume
Tonight we break out
We kiss the sky
We won't leave a note
We won't say goodbye
"Fallin'" is the kind of song you have to listen to once, then twice, then three times in order to truly experience. An invitation to let go and surrender to a feeling through music, it demands more than our attention: It asks us to be present – here, in the now.
Atwood Magazine is proud to be premiering "Fallin'," the latest offering from Berlin-based duo JONAH as they continue to tease out their forthcoming second album. Following 2019 and 2020's singles "Husk My Love" and "Ocean Wide," "Fallin'" finds the pair of Angelo Mammone and Christian Steenken dwelling in the depths of fragile folk/pop ecstasy. Built off atmospheric vocals and hypnotic acoustic guitars, "Fallin'" rises to engulf the senses not like a storm, but rather an enveloping cloud.
It's a welcome embrace of sound and feeling that invites us to join the duo, and get back in touch with our own emotions. JONAH relate a moment of serenity, presence, and connection through beautiful imagery and stunning musicality in the song's dynamic, gripping chorus:
Oh, we take off – all our clothes
Say: We're never going home
And we swim until
our arms are getting tired
All your fears so far away
Dancin' in the summer rain
Stayin' up all night until we see the sun.
We're breathin' underwater
Head up in the clouds
We're not falling down
We're not falling down
"We wrote "Fallin'" on the night we missed our return flight from Los Angeles to Berlin," JONAH tell Atwood Magazine. "That night we were jamming on a deserted beach in Malibu and after a few minutes the song was already there. We loved the vibe, and it was immediately clear to us that it had to be part of our new album."
Through gorgeous instrumentation and their own mesmerizing, lush vocal work, JONAH weave a world of wonder. Electronic and folk influences blend together as the duo incorporate a wealth of inspirations and ideas into an intense 3 minute release.
Between the old pines
Lying next to you
I get lost in you – I wanna live for two
Rushing water
lifted to the sky
We won't leave a note
We won't say goodbye
Weightless and heartfelt, "Fallin'" is the kind of song that gets us out of our own bodies. It's a transcendent experience that stops time, if only for a second, to bring us face-to-face with dreams realized and desires fulfilled. What does it mean to have what we want? What happens when we are at peace?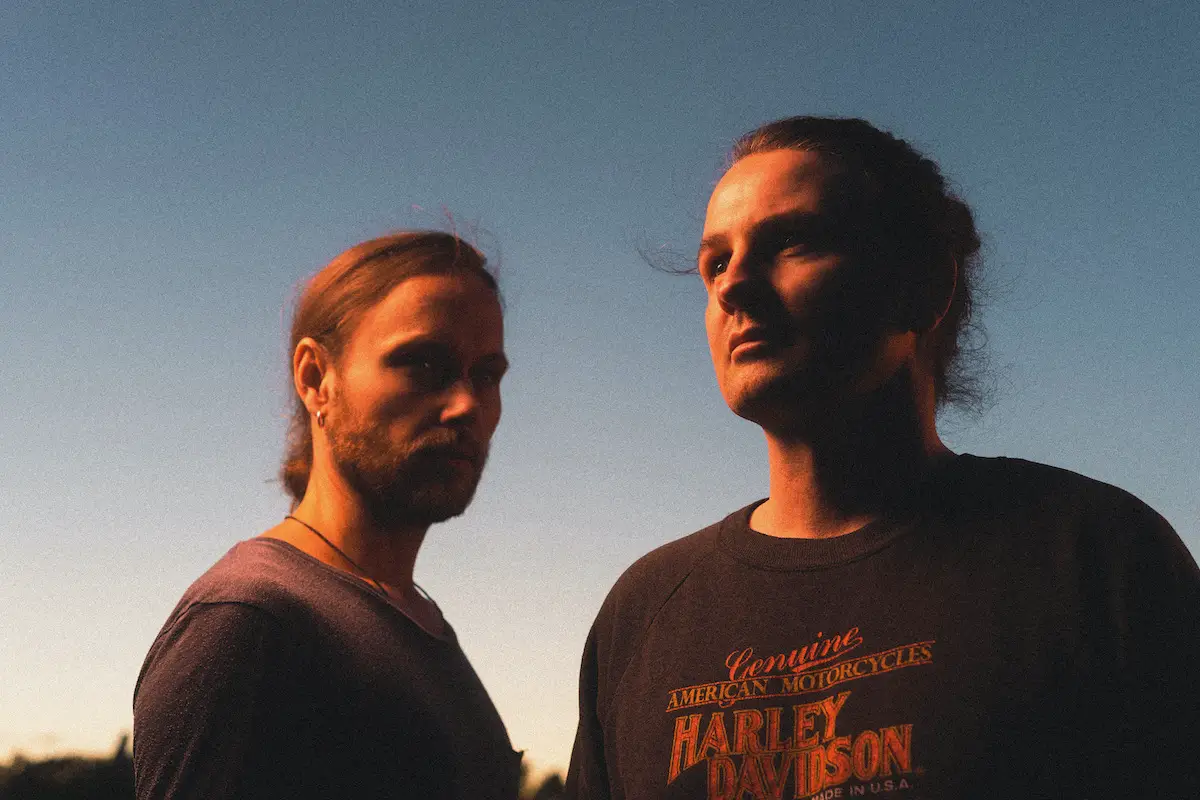 Shot on a scenic beach in California, JONAH's music video is a virtual collaboration between the band and Jacob Jonas The Company. "The whole shoot was totally spontaneous," the band says. "Additionally, we shot the video with an iPhone so that we'd have more of a chance to be totally spontaneous and fast, to capture this vibe and this special energy and moments."
The immediacy of "Fallin'" is reflected in the dancers' movements – both individually, and together as a group. Everyone and everything flows gracefully, coalescing with the same intimate nuance that JONAH reflect in their lyrics. Raw yet finessed, cinematic yet deeply intimate, "Fallin'" is an experience to behold. Stream JONAH's new single exclusively on Atwood Magazine, and stay tuned for more from the band in 2021!
We're breathin' underwater
Head up in the clouds
We're not falling down
We're not falling down
Back to back
toe to toe
It's so hard to let you go
I bite my tongue – I'm falling once again
— —
Stream: "Fallin'" – JONAH
[soundcloud url="https://api.soundcloud.com/tracks/967746547?secret_token=s-0v1AhEeCUXP" params="color=ff5500&auto_play=false&visual=true&hide_related=false&show_comments=true&show_user=true&show_reposts=false" width="100%" height="300″ iframe="true" /]





— — — —
? © Bastian Kempf
:: Stream JONAH ::
---