Dan Bettridge's 'Asking for Trouble (Wave Two)' washes over listeners with haunting warmth and soulful depth that stirs us to our core.
— —
Certain music is tailor-made for dark nights of solitude and reflection: For closing one's eyes and sifting through memories from years past, unanswered questions, hopes, dreams and nightmares. Dan Bettridge's Asking for Trouble (Wave Two), the latest offering from his long-awaited full-length debut, washes over listeners with haunting warmth and soulful depth that stirs us to our core.
You're done; try again
Late night, 5 am
It's just one of those days
Babe, believe me when I say
That I'm caught up in every way
That's the choice you made
– "Some Things," Dan Bettridge
'Asking for Trouble (Wave Two)' – Dan Bettridge
---
Atwood Magazine is proud to be premiering Asking for Trouble (Wave Two), the second installment of Dan Bettridge's upcoming 16-track debut album Asking for Trouble (out June 1, 2018 via Listen To This Records). Following the release of Wave One in February, Wave Two offers four new songs that capture the 24-year-old Welsh singer/songwriter in some of his darkest moments, preaching intimate truths to a welcoming ether. Consisting of the songs "Some Things," "Blame," "i/i" and "Metagirl," the recordings feel much like four diary entries written at different stages of the same ongoing difficult experience.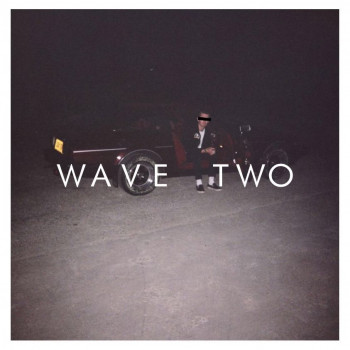 "'Wave Two' is a delve into the metaphysics of the way I've made music up to this point," Dan Bettridge tells Atwood Magazine. "It's the lasting impression of experimentation. If there were musical siblings on this album, 'Some Things' and 'Blame' would be them. I had the chorus for 'Some Things' rattling around in my head for weeks, but it never quite fit anything I was working on. [It was] written in a way I hadn't explored until then – I co-wrote these songs with an artist called LVR and once he'd written the initial chords, it all just poured out. Those songs were just like tapping a vein and hitting record; they are so accurate to what I was feeling at the time, a sort of explanation of my romantic faults."
My friends say,
"Treat her better, man"
That's somebody's daughter
They think I don't know
What I done
Little lamb, to his slaughter
Lovin' me ain't easy
I'm only ever leaving
Blame it on me
Lovin' me is crazy
Can't you see it, baby
Blame it on me
Sister songs indeed, "Some Things" and "Blame" fit perfectly together, the former an explanation and the latter a confession. They flow perfectly into each other musically, despite being tracked farther apart on the ultimate record. Yet it's no wonder that "Blame" will ultimately serve as Dan Bettridge's opening track: It is a song of poison and of beauty, its heartfelt poetry overwhelming us with sympathy for the narrator, in spite of how terrible he is to the one he supposedly loves and cares for. Through his own brooding strain of soul-infused balladry, Dan Bettridge manages to make us root for the "bad guy" – and win or lose, we'll still end up on his side, because we can understand, at least to some degree, his troubled point of view.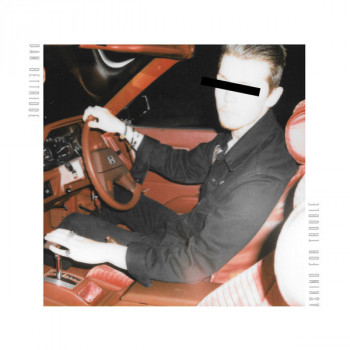 "Metagirl" and "i/i" carry their own special gravities as well – "Metagirl," in particular, has the sort of humble delicacy that could make it a deep cut favorite. Bettridge shares, "'Metagirl' was the first song recorded in the studio for the album. I started as I meant to go on and played with every gadget I could find to see what I could do – it was originally written as a gentle folk song. The vocal effects are sung through a Korg mini KAOSS PAD and man was it fun! My songs have a habit of all making sense to me well after they've been recorded – a beautiful hindsight, even sometimes premonition-like, with which situations are resolved or questions answered – it's pretty cathartic and 'Metagirl' is no exception."
Meanwhile, "i/i" is intriguing in its own right, what with the use of a John F. Kennedy speech about peace shrouded in a Cold War-era blanket of fear. A Bon Iver-like electro-folk track with a negative outlook on love, the singer's dim worldview is amplified by JFK's inability to address American University college students with hope about peace; his words feel more like a warning for what not having peace brings. "'i/i' was written on an iPhone app called Trackd, an 8-track recorder in your pocket. It's one of the songs that didn't change one bit in the studio – I came in with the demo on my phone and replicated it. I'd recorded the song before being in touch with The JFK Foundation who luckily, and kindly, gave permission to use one of the samples that is in the song. It's the musical cousin of 'Legacy' from 'Wave One'."
Wave Two is a swift, poignant eleven-minute exploration of emotion and experience that satisfies us in the short-term, while keeping us hungry for more. Bettridge's slow rollout gives his songs the chance to shine in different contexts, next to different tracks before compiling into one overarching full-length experience. While we can likely expect a third (and perhaps even a fourth) wave of music in advance of the record, Wave Two taps into deep feelings with an ease and grace that we can come back to time and time again. The sad can be so very, very beautiful.
Dan Bettridge's full-length debut album Asking for Trouble is out June 1, 2018 via Listen To This Records.
— —
— — — —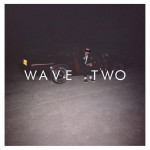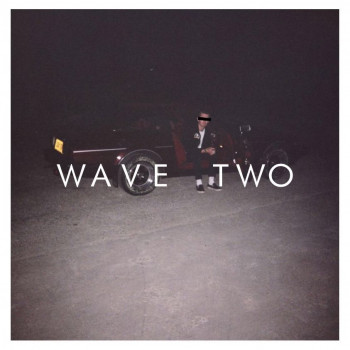 ? © 2018
:: Stream Dan Bettridge ::