Pack your bags and grab your passport, because we're about to go on a journey with transatlantic duo LAIKIPIA's new album, 'All Hail Hyperion.'
Stream: "The Hits Keep Coming" – LAIKIPIA
---
Active throughout the past four years, LAIKIPIA is the musical project of transatlantic duo Xander Rawlins and Taylor Harrison. Having spent their childhoods growing up over 5000 miles apart from each other, London born Rawlins and Los Angeles born Harrison somehow found their way to each other. Whether by fate, or pure coincidence, something magical happened when they united to create LAIKIPIA. Now here to allow audiences a golden ticket into their bizarre and extraordinary universe, the duo have unveiled the mesmerizing, ten-track release, All Hail Hyperion (November 4, 2021).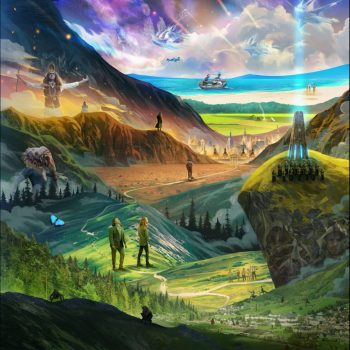 Rawlins shares that the new album is "a semi-fictional world based on a true story." The theme is that of a journey through life. The highs and lows, the successes and failures, madness and sanity. Each song has its own story and there are threads that connect them all. They all come from personal experience and reflect on the different aspects of life that have had the greatest impact on us individually and together."
Refusing to be put in a box, the album sees the duo experimenting with different sounds, instruments, and themes – resulting in something which keeps you on your toes, with little surprises around every corner.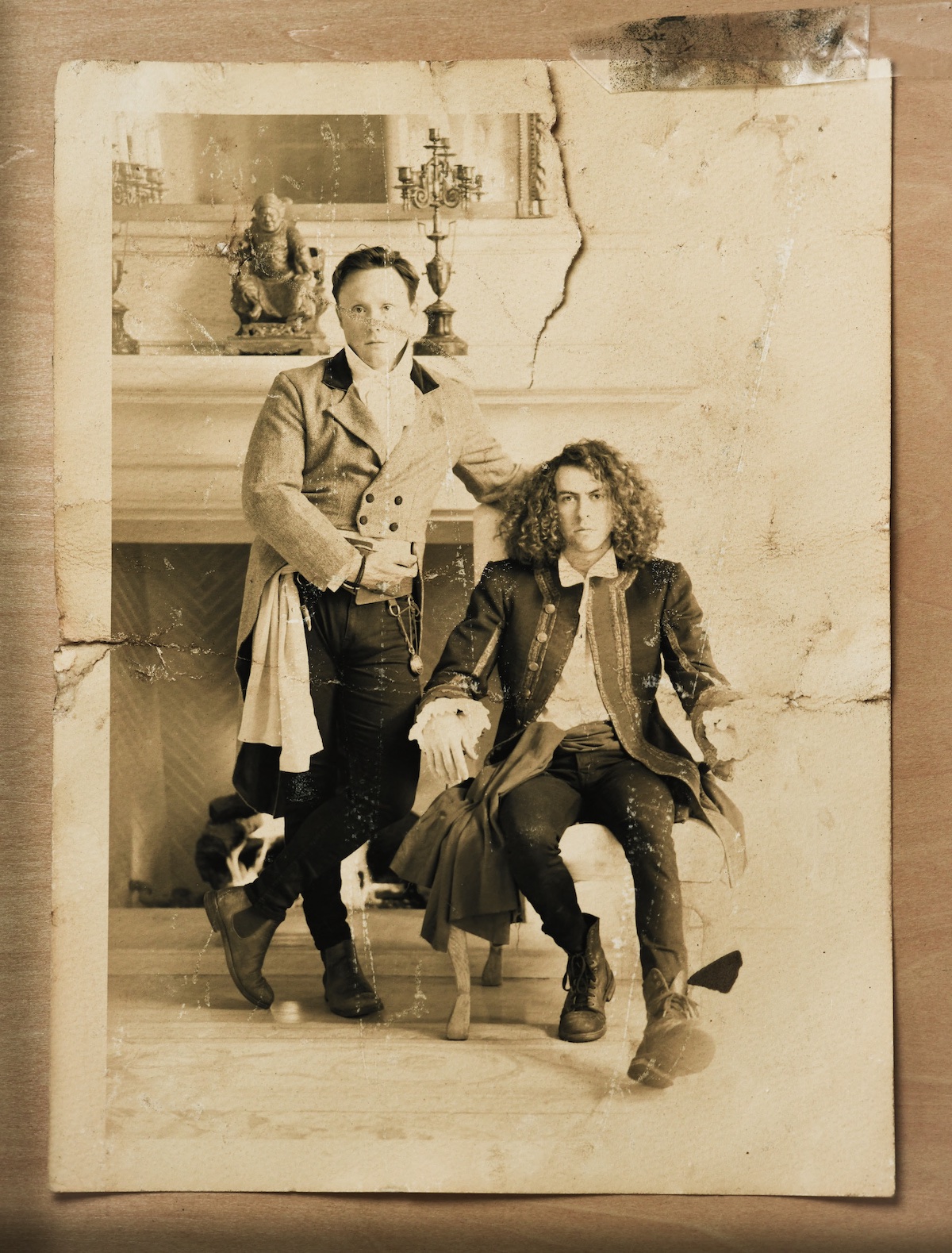 No ground is left unturned, with the band covering topics that almost act like a therapy session. Listening to this album will bring up emotions you didn't know you could feel, probing you to think about life in alternative angles. This album is certainly a fun listening experience overall, but dig deeper and you'll soon learn that this is more than just an album. This is a universe – so get your COVID pass ready, because we're boarding a one way flight.
Experience the full record via our below stream, and peek inside LAIKIPIA's All Hail Hyperion with Atwood Magazine as we dive track-by-track through their latest album!
— —
Stream: 'All Hail Hyperion' – LAIKIPIA
:: Inside All Hail Hyperion ::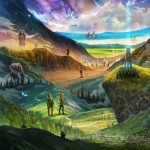 — —
All Hail Hyperion
Setting the tone for the remainder of the album is the title track "All Hail Hyperion." The band admits how it was written with the hopes to create an epic theme song to welcome listeners into their fantastical universe and that's exactly what it does. Like any good theme song of a movie or series, this is the type of song that will make you want more, keeping you under their spell for the entirety of the album. Touching on faith and the ability to trust your instincts, this is the hymn to Hyperion. Booming drums, layered vocals and an overall anthemic feel, LAIKIPIA knows how to start a party.
The Hits Keep Coming
The song title says it all. Ever had that feeling that life just keeps throwing you punches, constantly feeling battered and bruised by the emotional roller-coaster? This is the song to listen to when you feel like you've hit rock bottom. A way to cope with all the losses and lows and begin to look at life through rose-tinted glasses instead, because life is simply too short to be sad. Giving you the strength to endure life's difficult lessons, this is one of the most catchy and feel-good tracks off of the album (despite it's melancholy narrative)!
Fly By
This track rings true to the band's transatlantic status. Rawlins would constantly be flying back and forth between the UK and US and this vagabond lifestyle would often create feelings of loneliness and isolation. "Fly By" is about taking risks in order to fulfill your dreams. Fast-paced drums and rapid electronic elements represent the constant movement and theme of never being in one place for very long.
Elephant Man
Described by the duo as a giant humble, gentle, lonely herbivore who minds his own and wanders the dark and menacing "Broken Forest," a place filled with evil creatures. This ancient BFG is far too great and gallant to be bothered by the villains beneath him. He simply observes the destruction of the natural world at the hands of these people. With a plodding beat, the band demonstrates their love to experiment with different instruments and a plethora of textures.
The Silence
Dark, somber and gothic the haunting track speaks of insomnia, anxiety and the creatures which come out at night. The shortest track on the album, at just one minute and nine seconds, "The Silence" gives you everything you need with a looping guitar line and Rawlins' chilling vocals reminiscent of a monk in a choir, creating an eerie atmosphere.
My Queen
This honest track speaks of the delusion and hysteria that can be caused by a shattered heart. Broken heart, love sick, crazy in love – all terms to describe how love can really mess with one's emotions and Harrison knows this all too well, having written the song after the demise of a relationship. With jangly guitars and an almost tropical beat, the band transport you to the depths of a jungle, coming face to face with your inner-beast.
Worship
Whether we are religious or not, we all have people in our lives that we look up to. People we aspire to be, or unhealthy obsessions that we can't quit, the world is built around our need to love and be loved. In particular, the band reveals how this touches on the story of Noctus, the eater of sins and how he will take the pain away, but the price is your soul. Electrifying synths and colliding drums dance around, like flashing neon lights, while Rawlins' chants to his God.
Painkiller
Featuring fellow Brits Will and the People, this song is packed with energy and pizzazz. Reflecting the feeling of needing to revive oneself and inject some vitality into your life, this track is big and bold and will awaken your inner-soul. Sometimes we all need a painkiller to numb the intensity of life and the constant fight for love, money, power and success. This track sounds like a war song, with an army braced to enter their battle.
Best Intentions
Every album must have a love song and this is the one for LAIKIPIA. But it isn't a traditional love song by any means. Titled "The most romantically unromantic and honest love song ever told" this track has no filter. The truth hurts, but often avoiding realty can lead to more pain, so why not say it as it is? Humans are complex beings and the duo imagine what it would be like for an alien trying to understand all our weird and wonderful ways. With heartwarming, uplifting lyrics, this song is sure to put a smile on your face, while it's upbeat, toe-tapping rhythm gives you a boost of euphoria.
Remember
Bringing the album to a beautiful close, this reflective and poignant track looks back on a lifetime of memories. The imaginative duo look at memories like ever-changing clouds, or an undulating ocean, bringing this nautical feeling to life through echoing wind chimes, crashing waves and the calls of seagulls.
— —
— — — —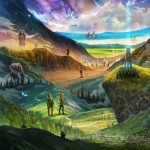 ? © 2021
:: Stream LAIKIPIA ::
---