Australian singer/songwriter Hein Cooper discusses his inspirations, love songs, trying to make a living while remaining authentic, "Hear My Voice," and more!
— —
Singer/songwriter Hein Cooper is an artist who seeks to inspire, to uplift; to make the world a little brighter with his calming blend of indie folk and pop. With every song, he seamlessly weaves together stunning melodies to capture our ears and hearts. From his effortlessly entrancing debut, The Art of Escape, to his most recent follow-up, the decidedly pop-inflected single "Hear My Voice," Cooper is changing what it means to survive in the music world while staying true to the songs he creates.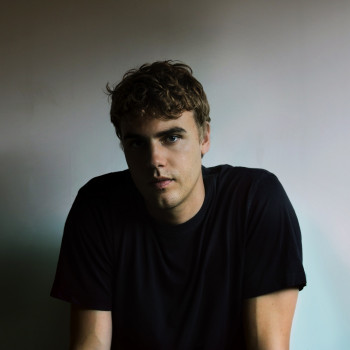 Cooper "has the ability to captivate listeners from the moment he begins singing. He possesses voice that adds depth to his minimalist songs. It is golden and pure and makes the hairs on the back of your neck stand up from the first moment you hear his honeyed vocals." He's toured around the world, catching a few waves along the way, with his guitar and loop pedal in tow. Now, he's gearing up to put the finishing touches on his second album.
Atwood Magazine and Hein Cooper recently discussed his inspirations, trying to make a living while remaining authentic, and what's up next for him in 2018.
Each song is a puzzle and some start as poems, some as melodies, and also some… even as drum rhythms. There is no set formula.
Stream: "Hear My Voice" – Hein Cooper
A CONVERSATION WITH HEIN COOPER
Atwood Magazine: It's been about 2 years since you released The Art of Escape, which was a pretty mellow album, and now you've released "Hear My Voice" which is a lot more pop. Can you describe the change in your sound and how you feel about your new music?
Hein Cooper: I think that what is most important to me with the music I make is its sincerity, and The Art of Escape was certainly true to itself. Being recorded in Montreal, it embodied that alternate feel of the city and that mellowness / uniqueness that comes with being isolated on the Northern edges of the North American continent. Now "Hear My Voice" is an evolution that happened naturally as I began to embrace pop (which I have secretly always loved), I just had to find a way to keep the same depth and feeling that my previous music possessed. I feel like "HMV" is that mix of these two sides, and I'm very proud of it.
You've also said that "Hear My Voice" started out as a poem. Is that usually how your songs take shape?
Cooper: Not always, but this particular song did (as you said) start that way. Usually I'll write down my thoughts as poems or dot points in my phone and then later I'll make some music and see which idea feels like it fits; each song is a puzzle and some start as poems, some as melodies, and also sometimes even as drum rhythms. There is no set formula.
Coming in close
Long exposed shot
Lost in the blur
Snapped in the flashlight
Fading like a ghost
Caught in the backdrop
Smiling like the postcard
Behind it you've been locked up
You also recorded your first album in Montreal. Did you go back there to draw any inspiration for album number 2?
Cooper: There's something about this city that I'm drawn too and I'm very grateful to have stumbled upon it. I'm actually here right now, and I've had an intense bunch of experiences since my arrival that have definitely given my life something new and given some of the unfinished songs that final layer and conclusion. Each time I come here I get this refreshed perspective.
In the past you've said you're inspired by Radiohead, Frank Ocean, Bon Iver, and Ben Howard among others. How have you incorporated elements of them into your sound?
Cooper: Each of these artists has moved me deeply with their music and all in different ways, and I think it may take a few pages to explain how I incorporate each of their distinctive flavours. To keep it short, it's their songwriting and production / passion that I'm inspired by and am constantly learning from!
Not too long ago you tweeted: "Almost every song on the radio these days is about dysfunctional relationships and trust issues, wonder what happened to all the love songs?" What do you think it takes to make a really great love song? Do you think you'll ever write a love ballad? Do you have a favourite love song?
Cooper: Honestly, I think it's really simple: You have to have been in love to write a love song. As for writing a really great love song, I think that it needs to express the feeling in a fresh way that puts the listener in that special trance. Instead of saying something like "I love you," which is overused and a little bland, you could say something like, "The smell in the air is a dripping rose" (Chet Faker).  I'm working on a few love songs at this very moment and I'm very excited with how they're developing! I have a few favourite love songs so it's hard to say, but I definitely think "Creep" is up there on my list.
You have to have been in love to write a love song.
How do you deal with self-doubt when recording new music and experimenting with new sounds?
Cooper: I accept it and then focus my attention back on the joy I get from the creative process. I think it's really important for musicians to avoid feeding these negative thoughts and constant competitive judgement.
You're from Australia so naturally, you surf when you can. Does catching some waves have any impact on your mentality towards making music?
Cooper: It's just as much of an escape as playing music, so I definitely think they go hand in hand. You're out there floating in the ocean having this intense experience of nature, and I think it's helped me incorporate that love of 'mother nature' as a big theme in my music.
What are you most looking forward to for your career in 2018?
Cooper: To finish making this next album! It's taken a lot longer than I thought it would and it's the biggest task I've taken on creatively in my life so far, so I just can't wait to see how it turns out when it's finally finished.
— —
— — — —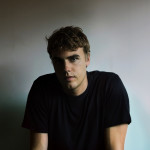 ? © Eve Thomas
:: Stream Hein Cooper ::
---