An album-long tour of Camila Cabello's romantic feelings makes for a consuming listen.
•• •• •• ••
Since the rise of Fifth Harmony roughly five years ago, few pop artists have achieved such an impressive catalogue of hits as Camila Cabello. From inescapable commercial sensations like "Havana" and "Señorita," to slept-upon gems such as the infectious Pharrell Williams duet "Sangria Wine," the Miami singer has largely maintained an unbroken presence on nationwide radio. Her eponymous debut— which featured plenty of promising new material alongside its popular singles— proved that she wasn't just a hits-plus-filler artist, either. Romance, her equally compelling sophomore effort, further confirms that impression and propels Cabello into the next, more adult phase of her career.
Stream: 'Romance' – Camila Cabello
---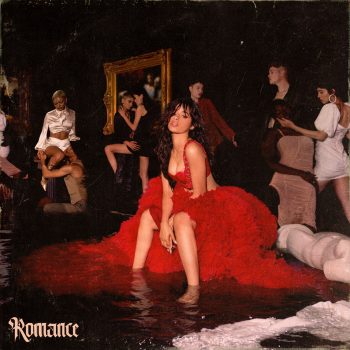 The album's title largely reflects its thematic content, but Cabello takes enough varied approaches to that subject matter to keep her newest release engaging throughout its well-tailored 46-minute runtime. Lead singles "Shameless" and "Liar" illustrate this contrast well. The former is an explosive blend of power-pop and rock — getting to open for Taylor Swift in thirty-some football stadiums as an opening act on 2018's Reputation Tour no doubt left a formidable impression on young Cabello — on which the singer screeches: "Right now, I'm shameless, screamin' my lungs out for ya."
Right now I'm shameless
Screaming my lungs out for ya
Not afraid to face it
I need you more than I want to
Need you more than I want to
Show me you're shameless
Write it on my neck, why don't ya?
And I won't erase it
I need you more than I want to
Need you more than I want to
---
On "Liar," by contrast, Cabello finds herself in a much less assertive position, inasmuch as her love interest is "making me a liar, got me begging you for more." She also switches things up sonically, letting her Cuban heritage radiate freely with some upbeat flamenco and Latin trap music. It's a formula that works out well, transforming "Liar" into easily the most dancefloor-ready track on the whole album.
Romance floats between hard and soft songs from thereon. "My Oh My" features a surprisingly effective call-and-response chorus, as well as a brief cameo by rapper DaBaby which injects the song with a quick rush of hip-hop-infused energy. "Señorita" feels a little tacked onto the album — it's already been out for seven months and was featured on Shawn Mendes' latest LP, after all — but at least the song's theme of a budding love affair is consistent with the rest of Romance. Furthermore, given that Cabello's emerging relationship with Mendes clearly served as a source of inspiration for her new music, where's the harm in including the song that started it all as a means of gratitude?
---
Other tracks on Romance might sound more fitting in a jazz bar than in a nightclub, but Cabello maintains a commanding presence as a vocalist throughout. "Bad Kind of Butterflies" features great usage of the soft-and-high-pitched falsetto that Cabello made her trademark on the bridge of "Never Be the Same," while "Used to This" harmonizes on the tenderness of her first romantic outing in San Francisco with Mendes this past summer. Coupled with a gentle, keyboard-based beat concocted by Billie Eilish's brother, Finneas O'Connell, it emerges as Cabello's most tender track to date— until "First Man" immediately claims that title one song later.
It's a piano piece dedicated to her father, Alejandro Cabello, written at a time when Camilla was romantically attached to British life coach Matthew Hussey, rather than Mendes. But the message remains the same one fella later— it's always thoughtful for a daughter to reach out to her dad and let him know that her current love interest is treating her well.  Doubly considerate is Cabello's decision to "stop the car and turn around to tell [her father] you were the first man that really loved me."  What a sweet and sincere manner in which to close out the record.
Only 22, Camila Cabello has accomplished a great deal in her career and surely has more in store for us fans. But at the moment, Romance stands out as her most mature and focused work yet. It's a sophomore album that everyone can enjoy and that further establishes its author as one of our most essential pop stars.
— —
— — — —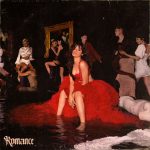 ? © Camila Cabello
Romance
an album by Camila Cabello
---