Famed Strokes guitarist Albert Hammond Jr. returns to the spotlight with the energetic "Old Man," one of 19 songs off his forthcoming fifth solo album, 'Melodies on Hiatus.'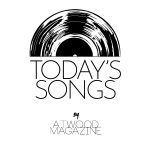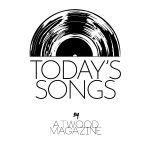 Stream: "Old Man" – Albert Hammond Jr.
---
To glance at the tracklist for modern legend Albert Hammond Jr.'s upcoming solo record Melodies on Hiatus (his fifth) is to be thoroughly impressed with the wellspring of ideas the guitar hero has in the air at any given time.
His latest single "Old Man" was but one of nine songs released off the LP, set to drop in June – and it's part of a 19-song tracklist that signals a welcome return to the fold after a five-year gap between records.
---
Not that Hammond Jr. has been taking much time off, between numerous global festival appearances through his main gig and a much-celebrated 2020 return to form by The Strokes, The New Abnormal. And yet (as excellent as that record was), there's something refreshing and energizing when the multi-faceted guitarist and singer steps up to the mic properly.
Hammond Jr.'s solo output doesn't veer as far off into experimental, sometimes downright-strange territory as his other bandmates (witness Julian Casablancas' work with The Voidz), and it's often not too far a leap to step from listening to The Strokes to listening to AHJ.
This, of course, isn't a bad thing at all – especially with "Old Man," these tracks are entirely Albert's to own, and his signature compact, tightly wound, kinetic guitar is front and center on the suitably retro-tinged track.
You might also call the track more of a return to form following lead single "100-99," which featured AutoTune and a rap feature from GoldLink. When debuting a 19-song album, you might say it's best to give fans new and old a taste of everything, right?
You walk too slow
I don't know the way to your home
You say follow me and I know
I look up to you
And the buildings
I'm not safe
I've made mistakes I would again
In spite of what it cost me
I said take me any place I've never been
That was how it started
– "100-99," Albert Hammond Jr. ft. GoldLink
---
"Old Man" comes complete with the kind of effortlessly cool video that's become a signature of both the guitarist and The Strokes (witness the retro-before-its-time video for "Someday" by the modern NYC legends).
But here, Hammond Jr. is the star, wearing a classic black moto jacket and imbibing in a dimly lit bar. It's enough to make you want to grab a cold beer at your favorite dive bar (where else?).
Of course, like songs penned by Julian Casablancas and soundtracked by Hammond Jr.'s undeniably peppy, earworm strain of guitar, "Old Man" goes much deeper than surface level, as the celebrated guitarist reflects on, well, his old man.
Do I regret
The times I said
That I can't stand
My old man
Hammond Jr. tries to patch over and indeed, perhaps forget old wounds, while delivering the reminder that making amends in the present is better than letting time pass by: "Don't you know the tables turn on you/When you get old."
The video keeps things light on its feet, especially as Hammond Jr. delivers rollicking air guitar. His guitar in particular is suitably zippy and energetic, and the song is Strokes-ian enough to make you wonder how it might sound if a certain lead singer stepped up to the mic.
Yet, the beauty lies in knowing that The Strokes are indeed the sum of its parts, and Hammond Jr. has always been a crucial cog in the machine – much more crucial than some fans might understand (let the debate begin).
Despite the song's musings on the past, it doesn't offer up any foregone conclusions – rather, there's an understanding that yes, the tables do indeed turn on you as time goes on. If you're lucky though, the present can offer up its own second chances.
It's a good sentiment to think on the next time you belly up to a candlelit bar, perhaps with some excellent Albert Hammond Jr. solo tunes on the jukebox.
— —
Stream: "Old Man" – Albert Hammond Jr.
— — — —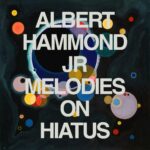 © Scottie Cameron
:: Today's Song(s) ::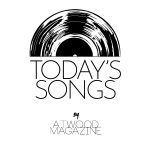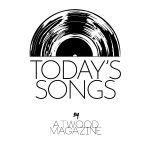 ---
:: Stream Albert Hammond Jr. ::