An alt-rock band with a penchant for sweeping cinematic sounds and sweetly vulnerable lyrics, The Slang revel and reckon through passionate depths on their debut album 'Divide', a raw and radiant outpouring of intimate self-expression.
for fans of Goo Goo Dolls, U2, A Silent Film, Matchbox 20
Stream: "Disguise" – The Slang
---
There's something captivating about spilling your soul in song: Of laying your heart out for all to see, hear, and feel. That's the magic behind so many of the bands we love: Not only do they sing about these deep feelings, but they also embody them through their performances. This holds true for some of the biggest names in music, as well as today's most promising up-and-comers – including Washington, DC duo The Slang. An alt-rock band with a penchant for sweeping cinematic sounds and sweetly vulnerable lyrics, The Slang revel and reckon through passionate depths on their debut album Divide, a raw and radiant outpouring of intimate self-expression.
Stay… far away from me
I believe, I believe I'll be solitary tonight
Say… what you need from me
I concede, I concede, I'll do anything tonight
Divide, the pieces falling
Nothing left to hide…
Divide, we've been trying
It's only a matter of time…
– "Divide," The Slang
Atwood Magazine is proud to be premiering The Slang's debut album Divide, independently out September 24, 2021. Together for nearly ten years now, the DC-based duo of Felix Nieto and John Bobo have three EPs and dozens of singles to their name. Blending power pop, rock, and alternative styles, their music is intense yet subtle, soaring yet subdued: A tastefully balanced mix of chaos and control, calling to mind the likes of Goo Goo Dolls, U2, and Matchbox 20.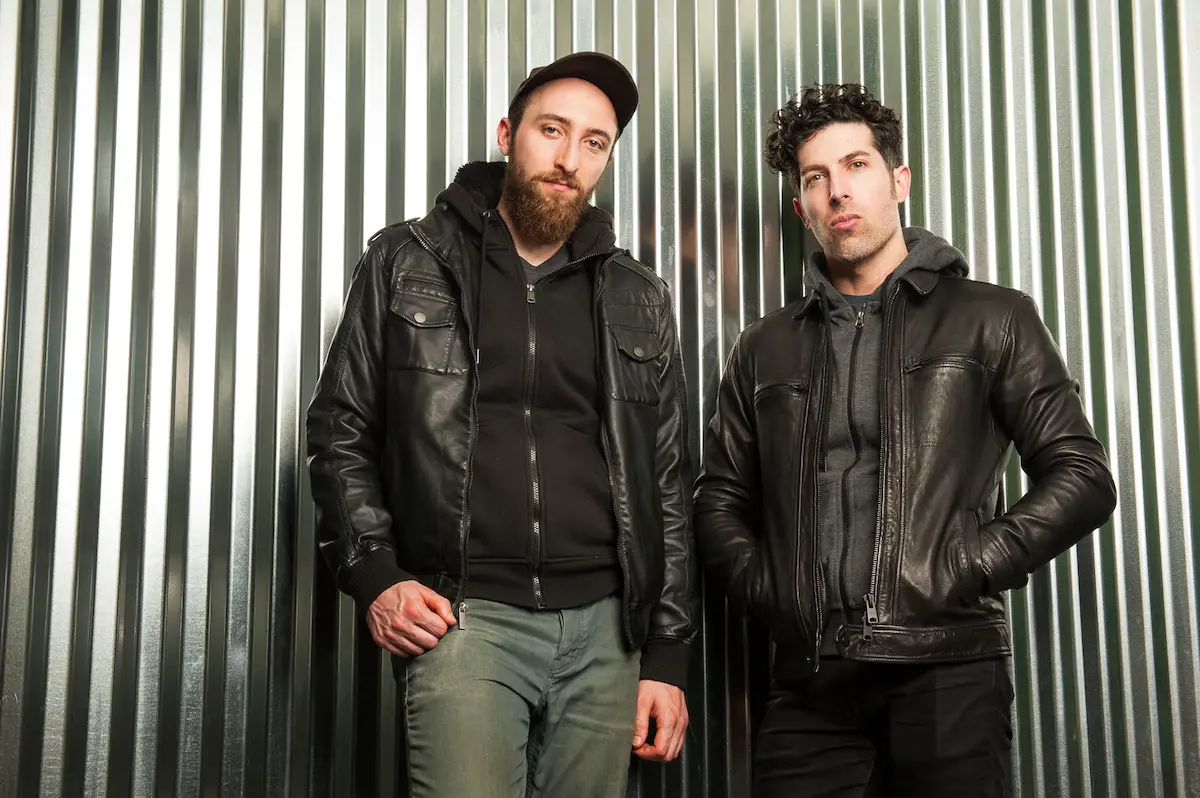 Divide embraces everything that makes The Slang, The Slang: It's a dramatic record full of visceral upheavals and cathartic releases at every turn. "It's definitely an evolution for the band and introduces Felix as a producer and co-writer," Bobo says. "It's a good representation of what we've wanted to release in terms of our art, but previously didn't have the budget, time, or attitude to make happen."
He goes on to explain how the band needed to take their time for Divide to come to life – that it was a process of self-discovery for both band members.
"We were interested in recording a full-length album which is a first for this band," Bobo tells Atwood Magazine. "A full-length album felt like it would be in contrast to the trend of short feedback loops that we experience in social media and online. Our very first thought was, 'Can we do this?' We didn't have a vision or, frankly, a lot of confidence on how it would turn out. It was all very experimental. As we started getting into it we slowly getting a strategy and I think, at a certain point, we started thinking about how to keep things fresh but still maintain a cohesive album?"
"I always appreciate simple album titles," he adds, speaking to their record. "It's intended to be ambiguous where the "divide" can be personal, political, or any anything where the listener feels a gap in what they want versus what they have."
---
Highlights abound throughout Divide, as The Slang expertly combine the personal with the universal in epic overhauls of emotionally charged alt-rock. From the roaring, fervent opener "Nothing Lasts Forever" to the epic finale "To the End," the record keeps listeners engaged throughout.
"The song 'Divide' is one of the best songs we've written as a band," Bobo says. "I'm very proud of how that one came together and it seems to connect with people in a good way. I really like exploring a mood when writing and I think that song captured a mood."
As the band's primary lyricist, Bobo shares his feelings about the songwriting as well. "I think there is a common theme with the lyrics on this album focusing on a person trying so hard to either fight to keep something or fight to forget something," he reflects. "I just can't seem to reach a place where I'm content. I tried to write it in a way where people realize having regret about the past and worries about the future is a miserable way to live so we should be enjoying the present."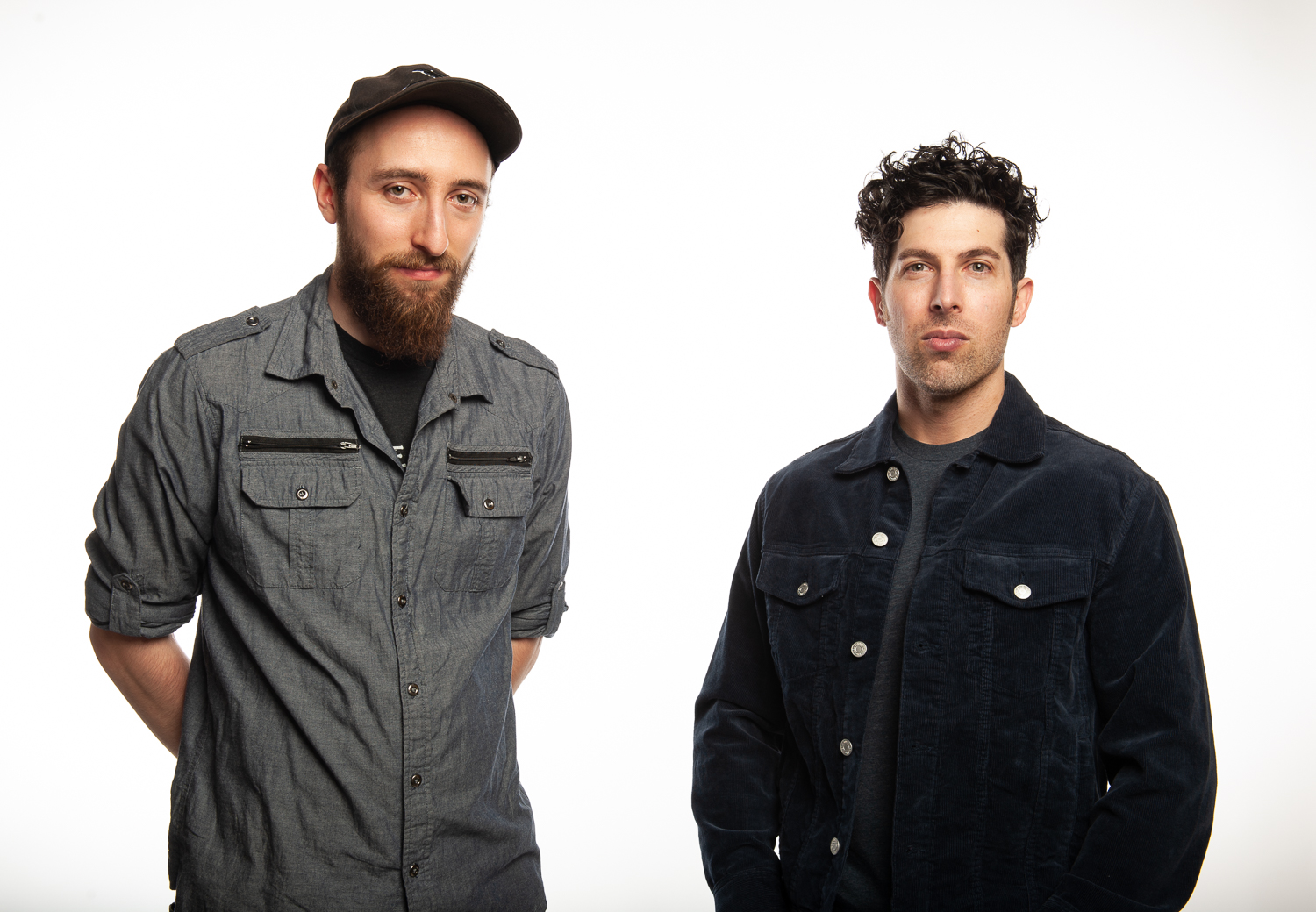 Ultimately, Divide is a pure thrill cycling high and low with learned finesse. The Slang's first LP is an expansive and smoldering uproar – a fiery collection emanating raw feeling from the core.
"I really hope people enjoy listening to it and find an emotional connection to some of the songs," Bobo shares. "The ultimate compliment would be if a listener is inspired enough to create their own art. It is one of the most amazing experiences to have a small idea in your head eventually turn into a full-length album that people listen to. "Experience the full record via our exclusive stream, and peek inside The Slang's Divide with Atwood Magazine as John Bobo and Felix Nieto take us track-by-track through the music and lyrics of their debut album!
Divide is out Friday, September 24, 2021.
— —
Stream: 'Divide' – The Slang
:: Inside Divide ::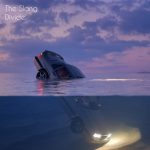 — —
Nothing Lasts Forever
It's about an unhealthy vice written in a way that the vice could be a significant other, depression/anxiety, or addiction.
Disguise
I always loved the song "The Stranger" by Billy Joel and this is my homage to that concept and idea.
Divide
So simple and yet messy, the song is about the 'Divide' that forms in any relationship once it's past the point of no return.  The crash is going to happen… now we just wait for the impact.
Fiction
I read an article about memories and how we recall them only to store them tainted with our current perspective. Essentially, we are destroying the purity of a memory each time we recall it.
Break the Rules
There are certain rules and laws of the universe that we cannot break or avoid. Yet, we get up every day and think it will be different this time.
Broken Promises
I wanted to write a song about the physical and mental toll of a relationship ending.  Whether it be lack of sleep or productivity, the toll can be felt.
Speed of Sound
Admittedly, this is the black sheep song of the album.  We had reached a point in writing the album where we felt we had a couple singles and I remembered a story about the record label telling Bruce Springsteen that his album 'Born In the USA' needed a single (Bruce felt it already had plenty and he was right).  However, he went home and wrote 'Dancing In the Dark' as a reaction to them wanting a pop single on the album.  We put ourselves in that mindset and tried to write something so pop that it's undeniable.
Throw It Away
This is a song about a person convincing themselves that a relationship is over.  They have to repeat it to believe it and that is what happens in the bridge section.
Hard to Forget
As the expression goes "Stories don't end." This is a song about what happens when the dust settles and you have to move forward.
To the End
The person in this song is naive enough to think there is an "end." but will find out that what looked like the end is just another step in the process.
— — — —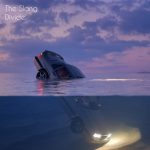 ? © 2021
:: Stream The Slang ::
---