The Martha's Vineyard Ferries play it thick and catchy on "Betty Ford James."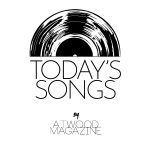 Stream: "Betty Ford James" – The Martha's Vineyard Ferries
---
If you have 59 seconds to spare and an appreciation for straightforward indie rock, then  The Martha's Vineyard Ferries's "Betty Ford James" is your personal track of the week. The MVFs are a trio comprised of Elisha Wiesner (John Pancake, Kahoots), Chris Brokaw(Codeine, Come, The Lemonheads), and Bob Weston (Shellac, Mission of Burma), who have been making music sporadically—read, when their schedules allow—since 2010. In preparation for their upcoming album, Suns Out Guns Out, the MVFs offer, concisely,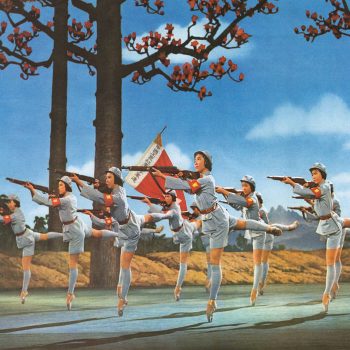 Betty Ford James
Betty Ford James
Is going to great pains
For his recovery
Within this project, the these three musicians have consistently played to their musical strengths. "Betty Ford James" is no exception. While the bass and guitar are at the same time thick yet lean, the drums are a tight and consistent anchor that help to emphasize how simple and simply catchy this song is. It doesn't hurt that for the 45 seconds of composed music—the last ten or so is mostly feedback—the vocals, which appear in roughly one long verse, are creatively repetitive and undeniably melodic. The background "ooh's" contrast nicely too, creating a tender underbelly to the song's tough tale.
Additionally, if you have a minute and eleven seconds to spare and can appreciate a montage of a stroll through a cityscape, a random dance scene and an exploding head, the Jayson Green directed video may be just what you need. 
"Betty Ford James" shows what happens when three great musicians get together and cut loose—and it takes less than a minute to consume. It's an enticing, albeit brief, look into their next album, Suns Out Guns Out, out on February 26th.
— —
"Betty Ford James" – The Martha's Vineyard Ferries
— — — —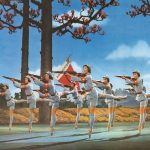 Connect to The Martha's Vineyard Ferries on
Facebook, Instagram
? © 2021 
:: Today's Song(s) ::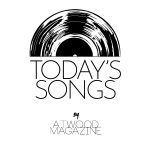 :: Stream The Martha's Vineyard Ferries ::