NYC-based songwriter Aubrey Haddard gets creative with her latest music video and single, "Thin Line."
Stream: "Thin Line" – Aubrey Haddard
---
Few artists have the ability to make a relatable smash that makes up for being at home, showing it can be just as fun. Aubrey Haddard's newest release "Thin Line" is an upbeat song filled with summer energy and one not to miss. The song, on first listen, immediately raises spirits with its infectious energy and is still a rocking track on further listens, making it one that better stands a test of time.
An indie rock songwriter from New York, Haddard has a voice that stands out on the track, without overpowering the instrumentation energy from the guitar and drums either. Basically put, "Thin Line" was an accurate title for the song — as it is on the border between great and perfect.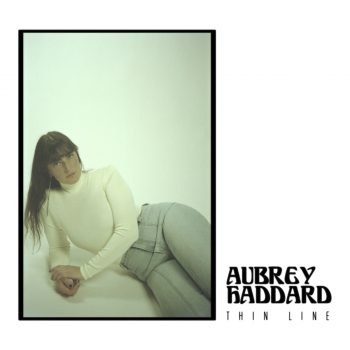 "Thin Line is my first single in almost 2 years and it's a bold statement. We've switched gears and this release really drives that home I think," Haddard exclusively shared with Atwood. "I went really far out of my comfort zone on this song and I think it paid off. There's no other version of it than this big, maximalist indie pop moment."
The song's music video features Haddard and a few friends doing things we all, now, long for. From playing guitar and board games to matching white sweaters, the interactions are already eye-catching in the visual component. Things get even more visually interesting when techniques with the lighting, cloning, and much more enter the picture. The music video manages to keep viewers on the edge of their couch, with an ever-changing experimentation.
"We wanted to keep the video simple and bizarre like the message of the song," said Haddard about the music video. "The song kind of touches on the factors in my life that tend to push me over that line between sanity and chaos but it's mostly about feeling. A little uneasy and a lot of fun."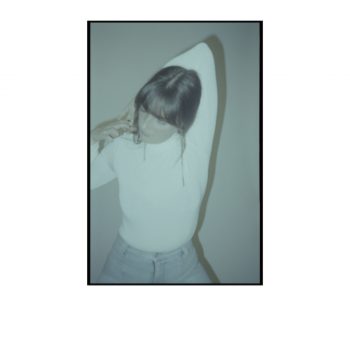 While the lyrics of the song aren't as upbeat on paper, they're still incredibly well-written. "Thin Line" provides a juxtaposition between Haddard's personal experience inputted in the lyricism and the fun, pop-but-rock instrumentation.
"Thin Line" is an exciting release and one listeners should definitely take the time to dive in to. Haddard has a wide range of inspirations listed across the Internet, from Jeff Buckley to Susan Tedeschi and Kate Bush. There is an aspect of this song that has the ability to appeal to a range of different tastes, especially since Haddard, herself, walks the same thin line in her own music.
Aubrey Haddard's "Thin Line" is a blissful and bubbly indie rock track at its heart, perfect for a daytime dance party over Zoom with your friends, with bonus points if you bring matching outfits as well.
Watch the music video for Aubrey Haddard's "Thin Line" below:
Stream: "Thin Line" – Aubrey Haddard
— — — —
? © Andrea Zalkin
:: Stream Aubrey Haddard ::
---