Full of verve and fervent passion, Neon Trees' song "New Best Friend" delivers an irresistible pulse as the band preview their fourth album, 'I Can Feel You Forgetting Me.'
Stream: "New Best Friend" – Neon Trees
---
They call me crazy, but crazy is my new best friend
When we spoke with Neon Trees' Tyler Glenn late last year, the frontman couldn't contain his excitement over the band's forthcoming fourth studio album.
"This new album, I would say it's still very much that youthful exuberance that just kind of comes out when I write songs, especially in Neon Trees," he mused. "I think there's just this zest for life that I have – maybe even more so, now…"
The electric anthem "Used to Like" arrived last November as Neon Trees' first single in five years. A hearty explosion of angst channeled through the dynamic pop/rock fans have come to know and love in the band's repertoire, the new song heralded what is unequivocally a new era and level of musicality for the acclaimed group. Six months later, their intimate and incredibly catchy new song "New Best Friend" arrives alongside the formal news of their upcoming record: Entitled I Can Feel You Forgetting Me, Neon Tree's fourth studio album will release on June 26 via Thrill Forever and ADA Worldwide.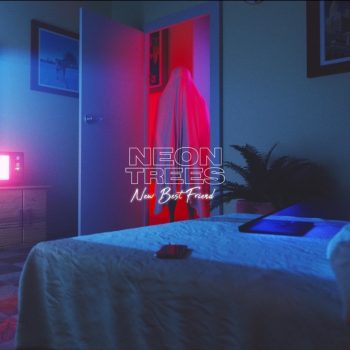 Neon Trees could not have asked for a better sophomore single. "New Best Friend" is a pulsing jam full of verve and fervent passion. Irresistible and full of that aforementioned zest for life, the song serves as a stunning preview for what's to come on the upcoming album.
sun goes down
the valley of dreams
burns to the floor in the backseat
coke and crown
soaked in my memories
all of the dumb shit I've seen
eleven to seven
I'm the house you hold your kickback at
Im the funnest times you've ever had
is it hell is it heaven
meet up now for a NIGHT DRIVE yeah
with the windows down on the 105
"I think it's a really important piece of the theme of the new album, this idea that at the end of the day no other person can complete you," Tyler Glenn told Atwood Magazine earlier today. "The album is very much this journey through and out of codependency, and ends with 'New Best Friend', which to me is the light at the end of the tunnel on the record. Although it was written months before the current crisis, there's something thematic and timely about the feelings in the song, that ultimately if it helps people make sense of their own current isolation, their own cerebral experience, then that's beautiful."
I think it's a really important piece of the theme of the new album, this idea that at the end of the day no other person can complete you.
An invigorating wind-up and impassioned chorus help make "New Best Friend" the feel-good unapologetic embrace of self that we need now and always.
ohhhhhhhhhhh
stacking up my house of cards
gonna watch em as they fall apart
rollin on the floor
in the candy store
they call me crazy
but crazy's my new best friend
tripping out in paradise
gonna watch it as it all collides
can't sleep no more
its a perfect storm
they call me crazy
but the crazy's my new best friend
"New Best Friend' is about embracing the crazy that lives within all of us," Glenn shared upon the song's release. "The nostalgic highs, the unflattering lows, and the beautiful messiness of being human. I've realized that there are memories with people that have come and gone in my life, and while I reminisce on those moments, ultimately at the end of the day I'm still left with myself."
He continued, "All my successes and failures, my 'house of cards', could crumble and fall apart, like most things eventually do, but the constant is the experience you have with yourself. I choose to accept myself, and everything that comes with it. That to me is the essence of this song."
What makes "New Best Friend" so special is that it fits right into Neon Trees' wheelhouse, while still managing to sound fresh, new, and exciting. It's a testament to the talents of this band – comprised of Glenn [lead vocals, piano, keys], Chris Allen [lead guitar], Elaine Bradley [drums], and Branden Campbell [bass] – that their top lines and licks, feverish chants and explosive outpourings not only hit as hard, but also feel as authentic today as they did ten years ago.
sun comes up
stumbling home
buzz wearing off
in the taxi
jack and coke
soaked in my bones
always forever a black sheep
seven eleven
by the house you held your kick back at
was the funnest times we ever had
is it hell is it heaven
we dont care if we lived or die
with the windows down on the 105
"This new body of work just feels like it really speaks to who I am right now, and I think I've never felt more supported by my bandmates in the lyrical decisions, scenes, and tone of the record," Glenn shared with us last year. "I think there's a bit of a "no ceiling" feeling on these new songs. That's not to say that it's just all explicit or not in kind with what a Neon Trees record would have, but I think it's very pure and unfiltered."
If "Used to Like" didn't do Glenn's words justice, then "New Best Friend" overwhelmingly does.
Stream Neon Trees' electrifying new single, and let you inner animal loose.
— —
Stream: "New Best Friend" – Neon Trees
— — — —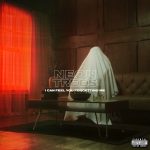 ? © Jen Rosenstein
:: Stream Neon Trees ::
---