Exploring sensuality from a strong female perspective, ALITA's new song "Bodies" is an open celebration of female sexual expression.
Stream: "Bodies" – ALITA
---
Seattle-based singer-songwriter ALITA blesses pop-thirsty ears with a titillating ode to fun and open sensuality in "Bodies," her fourth original release this year. The swiftly rising starlet made her debut earlier in 2020, independently releasing anthemic single "If I Have To", and subsequent tracks "Human Nature" and "Too Close", two alt-pop gems that delved into the toxicity of unhealthy romantic behaviour. Making formidable waves within the industry, both tracks received editorial support on Spotify's official Fresh Finds and Fresh Finds: Pop playlists, and over 100 thousand streams on the platform.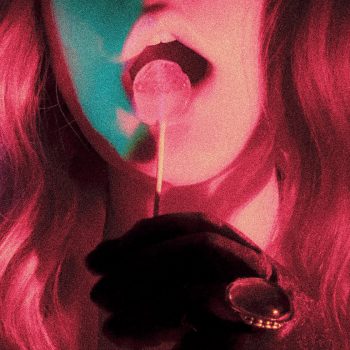 The touch of your hand
Smell of your skin
This feeling universal, yeah
No shame in this bed
We're only beginning
Take time to unravel me
Atwood Magazine is proud to be premiering "Bodies," ALITA's fourth single of 2020. The up-and-coming, in-demand talent makes her return with a vulnerable and honest piece of songwriting that tackles the topic of sex from a strong female perspective. Having wanted to create a song like this for some time now yet feeling that her male collaborators lacked the authentic energy required, "Bodies" marks a liberating work of self-expression from ALITA.
"I'd wanted to write a song like "Bodies" for a long time, but felt like the unconscious biases in the room would affect my writing and my openness," ALITA explains. "I was worried the heart of it would get lost in translation. Eventually I realized that I had all of the instinct to explore it by myself, so I did."
She continues: "'Bodies' is a song that lives outside of my comfort zone, and that discomfort was one of the reasons I knew I needed to release it. Hyper-sexualization of women is rampant in the music industry, so it was fun to flip the script and shamelessly write about sex, intimacy, and body confidence."
Striking a perfect balance of bass, edginess and passion, "Bodies" begins with soft guitars and floating vocal textures to set the mood, laced with an '80s flair. This quickly fades out to simple synthesized plucks and focused attention on ALITA's intimate vocals as she sings about a passionate love. In a unique lead up to the chorus the song then moves to a clean, minimal bridging section with robotic, thick, vocoded singing: "I'm careful with who I give my body to," but that she's "feelin' kinda reckless when it comes to you."
I'm careful with who I give my body to
feeling kinda reckless when it comes to you
I'm cautious with who I give my lovin' to
But now I'm feelin' kinda dangerous
Bodies, bodies
Your hands in my hair while we're dirty talking
Bodies, bodies, body
Bodies, bodies
And play me all night like your symphony I-
Want your body, body
Through the delivery of these lines, ALITA tastefully leads the song into the full chorus of strong strong kick drums, soaring melodies and a driving quadruplet bass line. The percussion section continues as the chorus fades into the second verse, in which the persona details the celebration of each other's physical company. A final cascading chorus hits as with the enormous kick and wide, sparkly bass lines and a fresh, lively melody added for a fun and final touch.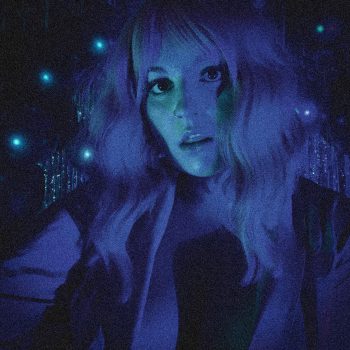 "I'm almost always the only woman in the room when I'm writing music," ALITA says. "I love and value my male collaborators, but there's a different energy and camaraderie that comes from female collaboration … I'm making a conscious effort to work with more women in the industry as I meet them, not only for my art's sake but for my own sense of self and friendship. Diversity in life and art is essential."
Boy I need a little release so
get down on your knees
Don't stop feeling me, feeling me, yeah
Don't be scared, scared to let go
Let me take control
Cuz I'm down, down to explore
Both of our…
Bodies, bodies
Your hands in my hair while we're dirty talking
Bodies, bodies, body
Bodies, bodies
And play me all night like your symphony I-
Want your body, body
The track is complemented by a visually-pleasing music video starring ALITA, who expresses herself through her captivating performance in an open celebration of femininity, empowerment, and physical love.
"Planning for the 'Bodies' release during quarantine pushed me to stretch beyond what I believed were my own creative limitations," ALITA tells Atwood Magazine. "I ordered some party supplies, created a backdrop, then filmed and edited the entire video using my phone. I'm really proud of how it turned out! The vision and homemade quality of the video aligns well with the story of the song – embracing intimacy, femininity, and sensuality."
ALITA's vision in the song is perfectly clear. In a day and age where male R&B artists explore topics such as intimacy and sexuality bluntly, it's evident that there's a sense of disconnect – that women aren't expressing themselves as freely when it comes to these topics. ALITA takes this sentiment one step further, using her song as a vessel to drive positive change within the music industry and the way female artists choose to express their sexuality.
As ALITA continues to evolve and push her sound further, she emerges as a forward thinking pop artist. Stream "Bodies" exclusively on Atwood Magazine! "Bodies" will be available on DSPs July 10, 2020.
I'm careful with who I give my body to
feeling kinda reckless when it comes to you
I'm cautious with who I giving my lovin' to
But I'm feelin' kinda dangerous
Just our…
Bodies, bodies
Your hands in my hair while we're dirty talking
Bodies, bodies, body
Bodies, bodies
And play me all night like your symphony I-
Want your body, body
— —
Stream: "Bodies" – ALITA
— — — —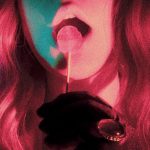 ? © Austin Hodaie
:: Stream ALITA ::
---