An intimate collection of songs full of stirring depth and electric emotion, 'Thundering Hopes' sees Hazlett rise with a fresh, revitalizing breath of musical self-discovery.
Stream: 'Thundering Hopes' – Hazlett
---
It's been a whirlwind of clichés and crossroads, but for some strange reason I'm still here.
Australian singer/songwriter Hazlett took the long road in getting to his sophomore EP, but it was all worth it in the end. "I was signed to a major label, dropped from a major label, left music, came back to music," he shares. Indeed, it's been three long years since the artist released his debut EP Honey, Where Is My Home via Sony Music Australia; in that time, Hazlett has restarted and refreshed himself, settling into new norms halfway around the world only to find his way back "home." An achingly intimate collection of songs full of stirring depth and electric emotion, Thundering Hopes sees Hazlett rise with a fresh, revitalizing breath of musical self-discovery.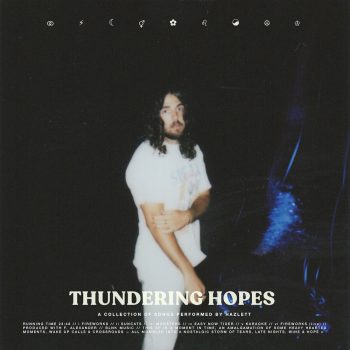 I fled to faraway lands
I couldn't stay
Hometown off-beat romance
Waits on the tables I crave
Memories crawling inside
Too much to handle
Suncats from these northern skies
Soothing the shadows we made
We all fear death but we don't live life
Heavy hearts have a crazy side

– "Suncats," Hazlett
Released July 1, 2020, Thundering Hopes is an overwhelmingly apt title for Hazlett's sophomore extended player: Tormented yet seeking balance, raw yet longing for finesse, Hazlett's songs strive for understanding from both within the self and the world around.
The six-track record arrives after a series of singles earned Hazlett not one, but two mentions on Atwood's Editor's Picks features. In featuring the EP's single "Suncats" last August, we wrote: "'Suncats' is a touching acoustic number from the Australian indie artist that finds light in the darkness, beauty in the everyday." Hazlett followed up with "Monsters," "a chillingly beautiful affirmation of our shared human condition… a heartwarmingly intimate song that says it's okay to not know where we're going; we can just be, and that's okay."
Formerly from Brisbane and now based in Sweden, Hazlett has reintroduced himself as an artist striving not for "perfection," but for authentic vulnerability and unequivocal honesty.
"I've always tried to create [my music] as a live snapshot of where I am at the time," he tells Atwood Magazine. "So in saying that, Thundering Hopes is an honest look at where I'm at right now. Blooming late, but finding my feet. Trying new things and finding my voice a little more each day."
Coming out of his debut experience writing and recording honey, where is my home, Hazlett learned to stay true to himself and trust in his art. "Good honest music will always find a way," he beams. "You can't bullshit listeners and music lovers. I wanted so badly for my first EP to be perfect at every turn, but it reached certain points where I was smoothing over the authenticity so much that people didn't get a chance to feel it. So in a weird way I learnt to be myself a bit more, and not what I thought people wanted to hear."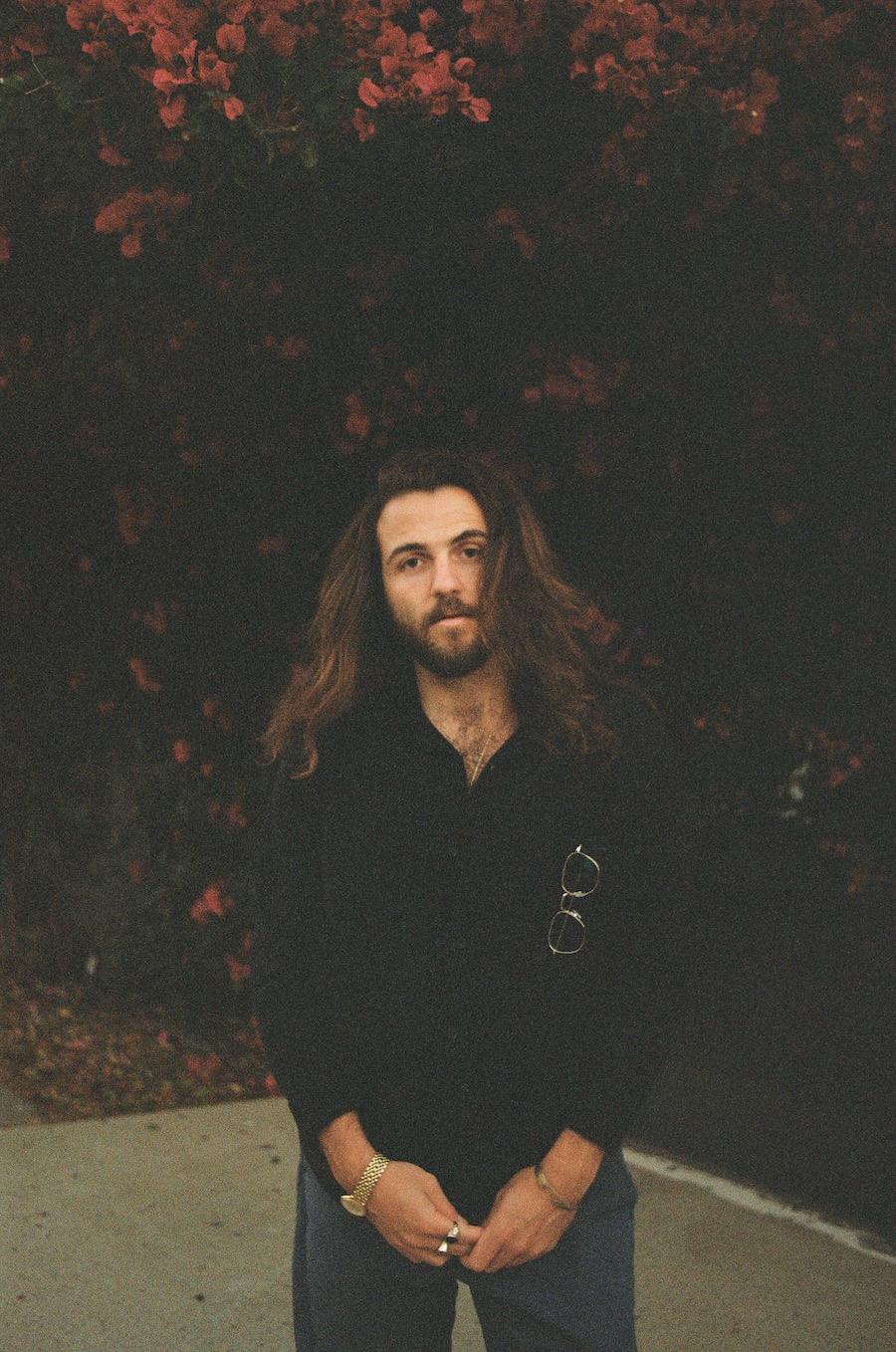 While it is Hazlett's second effort on paper, Thundering Hopes has the young, wide-eyed appeal of a debut; in many ways, it is the artist going back to the drawing board and starting over from scratch. It took complete upheaval to make this record; in fact, "it almost never happened."
"In the end I'm lucky I found some good friends that really got it and helped release it," Hazlett says. "The fact that it's even out in the world is what I'm most proud of."
Thundering Hopes brings "Suncats" and "Monsters" together with fellow single "Easy Now Tiger," "Fireworks," and the new song "Karaoke." While each piece feels like a world unto itself, together they share a depth of passion that goes well beyond the artist's voice and musicality. Intentionally or unconsciously, Hazlett's record feels like the scattered musings of a late night soul-search; of wandering dimly-lit streets looking for yourself, for meaning, purpose, and a place – physical or otherwise – to call your own.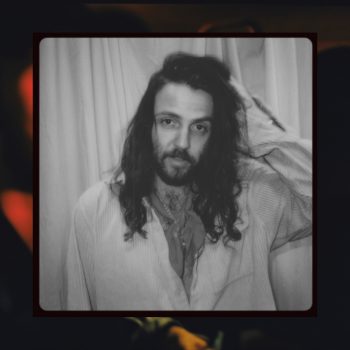 Hazlett expanded on this quality upon the record's initial release, explaining how Thundering Hopes is "about those moments when you move on and feel normal again. The times when you live a little reckless. The way you bury certain feelings to protect yourself… Nights when you wonder if it's okay to be selfish and mornings when you notice nothing's a waste of time. It's a collection of stories about fumbling your way to feeling good again and how living's never perfect, but you can make it pretty."
Equal parts elevating and stirring, Thundering Hopes implores listeners to dive into themselves as Hazlett plunges deep into his own inner sanctum. The pulsing opener "Fireworks" sets a heavy, sobering scene with the artist's hot-on-the-mic outpouring, "We could last forever, but it won't matter"; his words melt into a thick, enveloping darkness that threatens to overwhelm the senses. The live version which closes the EP promises to wreck listeners through an especially raw, emotive performance. Meanwhile, "Easy Now Tiger" is a sort of intimacy manifest, with ambient soundscapes replacing Hazlett's usual drenched guitars for a sensual, intoxicating sonic and emotional immersion. Conversely, "Karaoke" seems to embrace little memories made in the moment: It's a bittersweet, buoyant high point full of soaring melodies that cascade over our ears in warm waves of harmony and acoustic goodness.
"In a weird way it feels like the end of a chapter for me, so there's a little bit of closure about it," Hazlett reflects on his new work. "So the day it came out I got excited and started writing for the next album. So far though I've tried not to explain too much about the Thundering Hopes 'cause I really wanted to hear honest, unbiased feedback about it. I didn't want to lose that magic I know I feel when listening to something for the first time. I really just want people to feel something when they listen to it, whatever that is. If they don't feel anything, I haven't done my job and I better keep trying."
---
No matter what happens, we hope Hazlett keeps trying. At his best, he taps into a strain of real, haunting human experiences and emotions that few artists dare go near. His songs are multi-faceted – full of subtext and subjectivity, tenderness and care that come only when an artist gives his all, and then a little more. Those who need it will find their own special space within Thundering Hopes, a sweeping enchantment ready to whisk us away, only to bring us back home. It did so for Hazlett, and it will for you, too.
Experience the full record via our below stream, and peek inside Hazlett's Thundering Hopes with Atwood Magazine as the artist goes track-by-track through the music and lyrics of his sophomore EP!
— —
Stream: 'Thundering Hopes' – Hazlett
:: Inside Thundering Hopes ::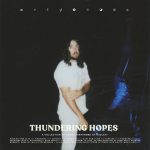 — —
FIREWORKS
(Scene: Zadar, Croatia)
This was the first moment of clarity after the heartbreak I put into Honey, Where Is My Home. In a sense it's the breakup song of the EP, but it's more a realisation that you can't make someone love you and if you need to can you really call that love.
SUNCATS
(Scene: Stockholm, Sweden)
This is the story of me moving from Australia to Sweden to get away. Sparked by a Swedish friend pointing out the sun reflecting off my guitar is called "solkatter" (direct english translation SUNCATS). It became a metaphor for the EP to find the poetic ness and prettiness in even the worst things.
MONSTERS
(Scene: Brisbane, Australia)
A bar opened up in my hometown and everyone was going there. I saw the good, the bad and the ugly of people week in week out. I stopped myself one night though and thought, who am I to judge someone else. I've done bad things. I've been an asshole. As long as we are trying to get better each day and learn from it all that's okay.
EASY NOW TIGER
(Scene: Los Angeles, USA)
My ode to long distance and trying to make it through it all. I don't think it's the emotional connection that's hard to keep going when you're doing long distance. It's the blunt physical affection that words can't really replace. Letting someone know you still want to jump their bones
KARAOKE
(Scene: New York, USA)
The tale of one night in New York City. Me and my best friend met up with Lindsay Lohan to go sing karaoke. One thing led to another and it got a little out of hand. When that happens I have a maternal instinct that kicks in, I get a one track mind for making sure nothing happens to my friends.
— —
:: stream/purchase xxxx here ::
— — — —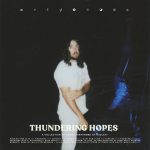 ? © Hazlett © Emil Daniel
:: Stream HAZLETT ::
---