Like with many of BADBADNOTGOOD's finest moments, "Beside April" is borne from a will to work with other musicians and make something truly special.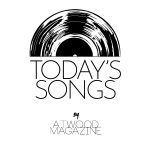 Stream: "Beside April" – BADBADNOTGOOD
---
Jazz is something of a dirty word when assessing the work of BADBADNOTGOOD; both the jazz community and the band themselves are keen to distance themselves from such a broad, yet ultimately pigeon-holing label. BADBADNOTGOOD have described themselves as "approaching music with jazz training," and cite disparate influences from around the world and throughout the ages. Any brief listen to their output will instantly tease the jazz receptors in your brain, but you'll also find rich veins of soul and rock too. Their song "Beside April," however, is a full-on jazz fusion riot.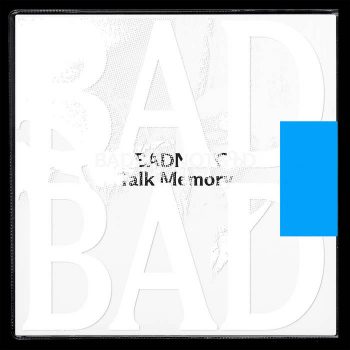 BADBADNOTGOOD's finest record to date is Sour Soul, a release barely six years old but already heavy with the gravitas of a decades-old classic. A dream match-up with the inimitable Ghostface Killah, it is a high watermark both for the band and Ghost's repertoires. It's best described as noir hip-hop, and without wanting to turn this piece into a Sour Soul review, it is exceptional – a unique project that could not have been made by anyone else at any other time. It is an album which benefits from collaboration; it pushes both artists to levels which would be unreachable on their own. This has been a theme throughout BADBADNOTGOOD's history. It is often the case that they are at their very best when they invite a guest to the studio.
"Beside April" is the first single from BADBADNOTGOOD's long-awaited album Talk Memory, their first full length LP in five years (released October 8, 2021, via XL Recordings). Dynamic and vibrant, the song travels a long way in its runtime, with full band and strings at its peak, while dropping down to a scaled back clean sound in the 2nd movement. The band employed Karriem Riggins as the drummer on this track, allowing him to colour the drums a different shade than the rest of the album. He has trodden similar ground to the band, playing with some of the best rappers of this generation. Perhaps that's how they so easily find kinship on "Beside April," as both parties push one another to newer strengths.
Beside April starts keenly. The first guitar notes are noticeably uptempo, and the strings draw out a refrain which sounds like the song's middle. These two elements guide the rest of the instrumentation, swapping melody lines and commanding the mood of the piece. As the tension rises, so does the complexity, and it's not long before the band are in full flight. At times there are faint glimmers of distortion, such is the frenetic pace of the louder sections. This is notably different to the rest of Talk Memory, a considered and cinematic album.
Kariem Riggins is showcased in the song's mid-section, with an excellent guest turn behind the drum kit. His percussive skill is unbelievable, as his years of masterful playing ring out with every snare hit. He makes his lead section the finest in the entire piece, as the song breaks down to almost nothing. His irresistible syncopation drags the guitar into near-silence, as if the rest of the band are stopping to admire him for a while. From the sonic clamour moments earlier, this sparse counterpoint simultaneously comes from nowhere but is also expected right from the off.
On "Beside April," BADBADNOTGOOD invert the sine wave and allow their guest to shine in the calmest section of the piece, while bookending Riggins' turn with some of their roughest grooves to date. The joyous vigur of the third act represents the band's coiled-spring energy, built up after eagerly waiting throughout the mid-section for the cue to dive back in.
BADBADNOTGOOD are easy to listen to because they are not envelope-pushers: They are subtle innovators. You could hand-wave "Beside April" and let it pass you by as yet another jazzy mess, but you'd be missing out on the niche craftwork that this band so delight in delivering. "Beside April" is the energetic peak of Talk Memory, and is absolutely the place to start if you'd like to see what BADBADNOTGOOD are made of. Like with many of their finest moments, it is borne from a will to work with other great musicians and make something truly special.
— —
Stream: "Beside April" – BADBADNOTGOOD
— — — —
? © Sean Berrigan
:: Today's Song(s) ::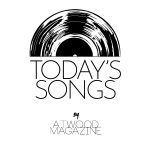 ---
:: Stream BADBADNOTGOOD  ::